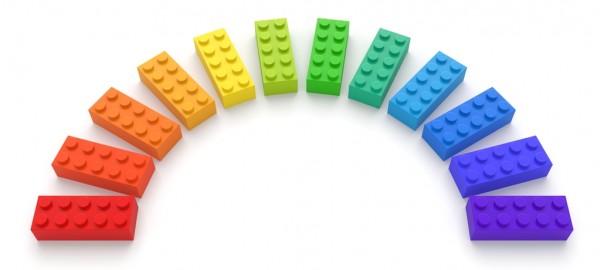 SEO Packages Explained
Talk About Creative doesn't offer standard SEO packages per se, we offer Monthly Content Marketing designed with a long view and quality results in mind… and each package is built around the needs of the client.  This article is about content marketing's cheap and nasty cousin (we all have one), the bargain SEO package…..
Dissecting a typical SEO Package
A client emailed me asking me if the SEO package she's planning to buy is really worth what they're asking. It was a cheap and cheerful one that avoided most of the spam I had warned her against. She asked me to explain the package:
Cost: $1600 a month
Inclusions:
5 Targeted Keyword Phrases
3 Months for Results Guarantee*
Fortnightly Ranking Reports
Article Writing and Distribution
Press Releases Writing and Distribution
Social Bookmarking
Keywords Research
Competitor Research
Sitemap Creation and Submission
Google Analytics Integration
Google Webmaster Tools Integration
Dashboard for Reports and Management
Phone and Email Support
Sounds good right? $1600 a month is a dirt cheap SEO package and this one avoids spammy rubbish like irrelevant forum and blog commenting so it's a winner on paper. The problem is, she didn't know which questions to ask! So, here's this SEO package explained!
Learn more about our approach to bundling services to meet your SEO needs.
One-off services that you'll pay for monthly – costing more long term:
These are services that you should only pay for once per contract.  Your SEO company should keep an eye on these things but you shouldn't have to pay for the whole service month after month.  This stuff should carry a "once per contract" fee.
Keywords Research
I already did this for her as part of her copywriting package but overall this is a valuable thing. Good keyword research is absolutely vital! Pay well for that!
Competitor Research
I did this also, just didn't explain it all to her. You can go a long way on your own with SEOMoz and a cup of tea, it's a part of keyword research.
Sitemap Creation and Submission
Depending on your site, this can be done by an auto generator. Simply search "xml sitemap creator", create it, then you paste it into your site and then link to it from Google webmaster tools and Bing tools. Takes very few skills and about four minutes.
Google Analytics and Webmaster Tools Integration
Search Google Analytics and sign up for it. Do the same for webmaster tools. Copy and paste the code it gives you into your home page as per the instructions. Done. If that isn't possible try one of the other simple options available, complete with instructions on the Webmaster Tools and Analytics sites.
Dashboard for Reports and Management
This comes free with the Google stuff above.  Once it's set up, it can be pretty much automated.
Fortnightly Ranking Reports
For five keywords? It will take less than a minute. Paste your keyword into this code. Paste it into the address bar on your browser (not the Google search box) scroll down until you see your website. They won't even be doing that, they'll be using a piece of very affordable software to do it for them, set and forget style.
https://www.google.com/search?q=KEYWORD&gl=au&pws=0
The rest of the package explained
5 Targeted Keyword Phrases
They're doing five keywords a month for you.  These could be great keywords or they could be worthless ones… all they state is a number.  Usually you'll get one "industry standard"  one long tail that is probably OK and then some no-search-low-hanging-fruit that they can definitely get you to page one for – because nobody is searching for it.  You should also be getting a free audit on your copywriting here, to make sure it's SEO friendly.
3 Months for Results Guarantee*
What does the star mean and what are the results? What is the competition on the keywords like? How good is their keyword research? What volume will the keywords have? I guarantee to get you to slot one next week for the keyword "book brain banana hair brush" because nobody else is even trying, nobody is searching and even if they found your site, what are they searching to buy? This is the most common issue in the SEO industry. The result you want is more sales. They can't guarantee that you can close a sale or that your website doesn't look awful, but you should be getting the right kind of people (qualified leads) to your website – so you should be seeing an improvement in sales.
Articles Writing and Distribution
Where are they to be published? How many articles? Will it be one article with three keyword links in it or three articles with one link each? Are they considering the Penguin issue of anchor text linking? Are all the links coming from the same site or same C block? Most content farms (aka article directories) are pretty much worthless these days, so are SEO only blogs that just have wall to wall random articles. Just ask who is writing it and where is it being published. Ask for samples! If you hear the words "content doesn't matter" then alarm bells should start sounding!
Learn more about our approach to guest blogging here.
Press Releases Writing and Distribution
See a sample of the press release first! Who is distributing? Is their link piggy backed on yours? How many places will it distribute to? What is the page rank of the press release sites? Are they trusted sites or spam sites?
Learn more about our press release copywriting here.
Social Bookmarking
Which social utilities do they use? Is it Stumble thumbs up? How many? Is it auto submitted or are they from authentic profiles?
Phone and Email Support
OK.
So, what is this SEO package really worth?
After the initial set up you will be paying $500 a month for articles, press releases and social bookmarks.
Articles: So, if they're good quality articles posted as guest blogs to high quality, well visited blogs, then that's a great deal. If they're crappy spun articles submitted to content farms, you can get them for $10 each on Elance or $5 each on Fiverr. But that's exactly what they're worth – and more than the return you'll likely get on them.
Press releases: If you don't have any actual news, nobody is going to pick up the press release and republish it. Would you – if you saw some random business with nothing to say? At best low quality content scrapers will pick it up, and that may even harm your SEO. So basically you're paying for something to be written (possibly badly) and distributed to online press release directories. If it's newsworthy and gets you tons of attention then it's worth it, if it's not, you can get a low quality press release written on fiverr for $5 and distributed to 100 sites for $20 through Elance.  Remember though, all those sites will be publishing duplicate content…
Social Bookmarking: If they're manually submitted by authentic profiles, then it might be OK. But I had about 60 thumbs up on Stumble (not great but it was the first time I'd submitted any content to it) and paid for 150 to see what would happen. Shit happened. Within a few days I lost not only the new ones but all the organic ones too and I stopped getting any traffic at all from Stumble Upon. If you are not a content marketer and you don't offer unique link bait style content, chances are, you'll get caught sooner or later.
So, should you pay for SEO?
Unfortunately you probably don't have much choice these days – the good ole DIY SEO days have passed! I would ask all of those questions before signing up. And ask if you can pay a little more upfront and less monthly as you're paying for the upfront fees over a long period, and that's pricy. That's why so many SEO places lock you in for six months minimum! I will be the first to admit that I am totally biased. I have spent far too many hours helping clients "undo"  bad SEO.  They essentially paid a fortune for a Google penalty.  All the algorithm changes lately have just re-enforced the importance of quality content, work hard on improving that side of your business and the rest will follow!  If you are considering SEO packages, be sure to ask the right questions – a little knowledge from the start will save you a fortune long term – maybe even your business!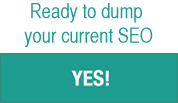 Need help getting the keys to your website back?  Need to get out of a contract?  It might be harder than you think – but if we can help, give us a yelp!

 Of course a quote is free – it's a dumb phrase.  Request a quote that won't result in some agro sales rep driving you nuts – not as pithy and it doesn't fit on the button.

Check out what's involved in better quality SEO services here.