Our online marketing packages ensure your small business gets the best value for its SEO spend.  While we have some set packages, every one can be custom built around your needs and budget. They're constantly reviewed for "best value and results"  and always in compliance with search engine guidelines.  We don't believe in unsustainable SEO practices that put your small business at risk long term.  We've seen way too many great small business people penalised – all due to bad SEO companies!  So. Not. Cool.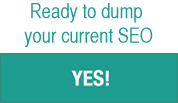 Affordable Small Business Bundles
We don't offer "lock in packages" jam packed with services that you don't need.  That's just a waste of small business budget!  Instead, we build a package around your specific needs – but we bundle a few of our more popular services to make online marketing more affordable.
Hey!  I'm used to seeing "set and forget" SEO Packages??!?!
We do offer set start-up digital marketing packages and social media packages.  So why no set packages for month to month digital marketing services?
Every small business is different, and every website has different digital marketing needs.  Our SEO & online marketing packages are developed especially for you specific needs and are based on your budget.  Because we specialise in small business SEO, we work towards achieving the biggest results possible on your budget.  There are just too many SEO sharks out there making false or misleading promises.  (Learn more here)
Your Account Manager will ensure you're 100% confident and happy with your specific package before going ahead.  You'll always have your questions answered – and if you've got some right now, get in touch right now!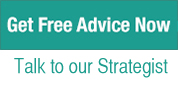 OK, so what next?
I don't mean to be rude, but what's your budget?  It's OK, we all hate being asked that question but we'll work it so your bespoke online marketing package squeezes every drop of value out of your small business budget. We get it.  We know SEO is a big cost for small business and value is a big factor in choosing a digital marketing company.  The next step is to talk to us about your goals and your budget and we'll work out the right strategy, and package for your needs.