Like all bundles at Talk About Creative, our social media marketing packages are a guide for new customers.  We will always customise and tailor your social media activity to your  business needs. We will never recommend services that you don't need and we will always help you find the best digital marketing opportunities.
Social Media Marketing Packages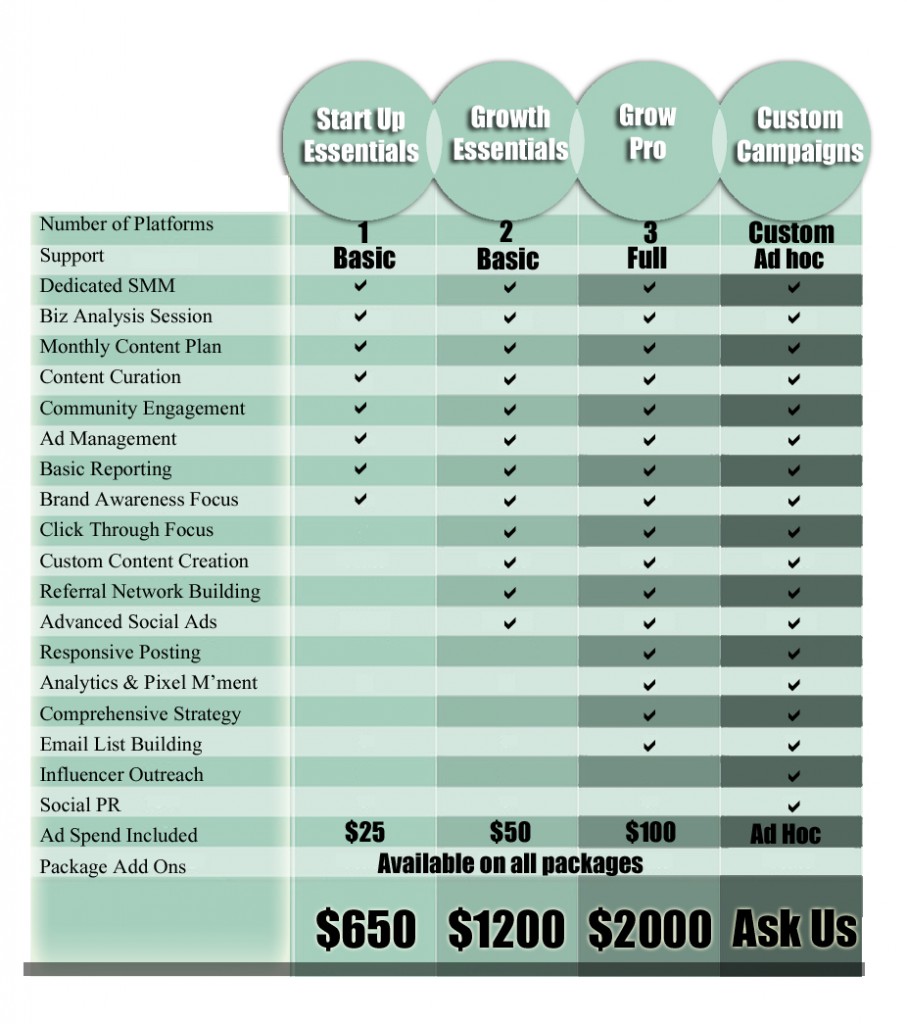 Why our social gets better results
Data driven.  BS free strategies based on real metrics
Pro strategist.  Proven expertise across multiple niches and platforms
Creative approach.  Clever and unique tactics for social delight
Social is our stomping ground.  Learn how Talk About Creative "grew up on Facebook"
No post quotas.  We post exactly what you need to get results, at zero extra cost
Brand focus. Our social media marketing packages are 100% brand focused.