Praise for Copywriting by Talk About Creative Brisbane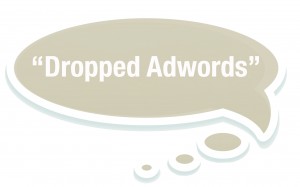 "In just a few short weeks we have dropped Google Adwords.. daily hits to our website are back at around the 1200 unique visitors per day mark, traffic generated by our keywords is up by 38% and our keywords are ranking very well!! Cannot thank you enough!! If anyone is THINKING of using Talk About Creative – DO IT!! Thank you again!!"
Little Boo-Teek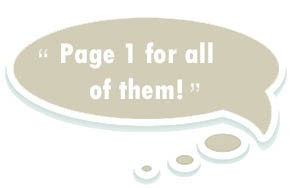 "Just wanted to say a huge thank you and give you a big virtual hug.  Just had a look at some of my keywords from SEO Training and I'm on page 1 for all of them with the best in position 2 and the worst is position 7!  So happy right now!
 JJ Stranan, Global Kids Oz, Brisbane. Copywriting and Marketing Client
"Heartfelt thanks for the amazing work you did for me recently. I am totally rapt with the home page content you have written for my (soon-to-be-launched) revamped website. It is just perfect – exactly what I wanted! I could not be happier! And I can't speak highly enough of your professionalism, experience, suggestions, advice and patience as you worked with me to get it 'just right'! Nothing was ever too much trouble. Thank you … you are both legends!"
Purdie Barr, Mango Ink, South Australia. Copywriting Client.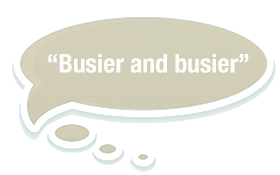 "Seven jobs this week – and I have three booked for next week already. It's getting busier and busier. And I'm finding more and more are just getting me off Google now and don't even know about my Facebook page."
Russell Johnson, Russell Johnson Photography, Wagga Wagga, Australia. Copywriting Client.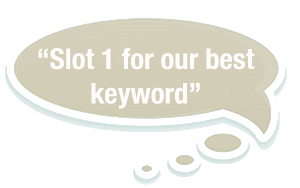 "Without you, we were just slot 2 for our brand name but Google just couldn't relate us to our keywords. Now we're in slot 1 for our best keyword! Just in case anyone wants to know if we are doing anything else to improve our ranking, the answer is NO apart from Talk About Creative's help and our DIY website design (which I set it up to best support their copy)"
Janet Reid, Mida Boys Clothes, Sydney.  Copywriting Client.
"Since the new copy I've been getting enquiries & jobs from creative types – exactly what I was going for!"  
Ally Minatsis, Berry Web Design. Copywriting Reseller and Client
"Thanks, you are such a champion! For the past 4 years I have been paying for SEO with no results…. you really do have words that work! Thanks so much!"
Angela Duncan, Naturopath, Orange, NSW. Copywriting Client.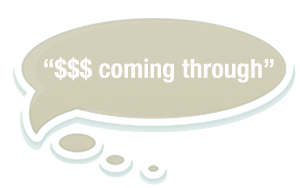 "I just wanted to thank you again for all your help – I know you went above and beyond your committment to me as a client BUT all your help has paid off and the proof is in the pudding. I know page ranking matters etc etc but for me, what matters are the $$$'s coming through and as you can see from the attached, they are definitely on the improve."
Heidi Howe, Blame The Baby, Tasmania, Australia. Web Copywriting and Content Management Client
 "Do your business a huge favour and contact Talk About Creative today to see how they can help your website get to page 1 on Google….it is an affordable option that really does work!"
Lisa Spalding, Sweet Dream Cakes, Melbourne. SEO copywriting client.  
SEO & Content Marketing Testimonials
"OMG! It's nuts! I love you! No really, I love you!"
Bianca Board, Web123, Melbourne. Social Media Marketing Client.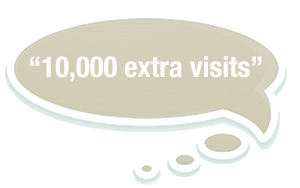 "We enlisted the social media assistance of 'Talk About Creative' and have not looked back! The service delivery was excellent, as were the ideas, creativity and around-the clock help to achieve our aims. They even managed to get over 100 local businesses promoting themselves (and us) on Facebook! Talk About Creative was also of assistance to us in writing our website copy, job vacancy advertisements and other promotional material. At all times delivering a high standard, with great creativity and excellent social media insight! Our followers have grown significantly over the past 12 months as a result and we look forward to continuing to work with Talk About Creative in future!"
Laura Taber, Brett Longmore Constructions, Wagga Wagga, Australia. Social Media and SEO Copywriting Client.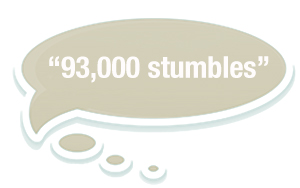 "When Dana writes, people listen! Her work has been some of the best written material on VroomVroomVroom. As one example, her story about unusual drives has received over 18,000 views to date and over 93,000 Stumbles on stumbleupon.com. I recommend Dana for any sort of creative writing or social media related work."
Richard Eastes, Vroom Vroom Vroom, Brisbane, Australia. Content Client.
"Thanks to your SEO, I was able to pick up a new stockist based on the keywords we used and being ranked so much higher in Google! Thanks for that! :)"
Janell Fowler, BabyButton, Tasmania.  SEO Client.
Praise from Resellers
"I've just checked his stats since he went live Monday. 1500 Visitors, TONS of conversions on the eBook, enquiries about memberships, tour bookings etc etc… all from variations on those keywords you suggested."
Reseller about a client's new website, Melbourne, Australia.
 "Talk About Creative is absolute genius when it comes to the right words for not only our business, but all of our clients too. They have an in-depth knowledge of SEO that I'm yet to see in any other copywriter I've worked with. Not only do they always over-deliver, but top it off with an awesome sense of humour. Highly recommended!"
Bianca Board, BRB Creative, Wagga Wagga, Australia.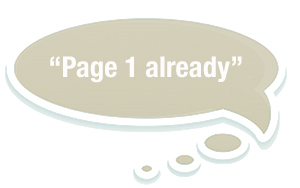 "Love your work – page 1 for her keyword already, and I only put the page up last Saturday!"
Kirstan Leane, K Design, Reseller, Adelaide, South Australia