About Us: It all started with a copywriter in Brisbane…
…and it grew into a nationwide SEO copywriting and digital marketing firm with a trusted reputation and proven track record for success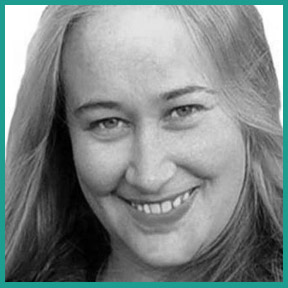 (not to mention modesty)!
That copywriter in Brisbane is Dana Flannery, now joined by a team of witty wordsmiths and cleverly creative marketers.
Now we're in the business of growing your business.  We know what works because we've done it.  We've grown at a phenomenal rate.   We're a team of more than a dozen Australian women highly skilled in traditional and new media marketing.  We're ready to deliver strategic campaigns that get real, lead generating results.  Does that sound good to you?  Here's how we'll do it.
Dana Flannery, Copywriter Brisbane
The thing we did differently…and how we'll do it for you.
We listened to your customers.
We met them. We understood their problems. What their barriers are. We listened to how they spoke and what they really wanted.
We got up close and personal with the grocery buying, purchase researching, gatekeeping market; 25 – 54 year old Australian women, with 1.5 – 2 incomes and children in the home.
We understand them, because for the most part, we are them. We've worked with them. We've sold to them.  We've networked and "hung out" with them.  We've built our careers and several businesses around them – and now we'll build your business that way too.
We get small business.  We're a small business that used to be a freelance business. We're growing.  Just like yours.  Not all of our clients are women, but all understand that this market is at the core of their growth strategy – so they come to us. We'd like to invite you to join them.
What our story means for your business
Not all Brisbane copywriters (or Australian ones for that matter) share our story! You'll find wordsmiths and SEO sharks and pretty websites – but will you find a story you wish was your own?  A business that's burgeoned, a leader in its niche, that gets its market and inspires devotion and trust.  Isn't that the story you want for your small business?  We can make it happen.
Let's get acquainted.  Meet our team of copywriters, content writers, strategists and specialists and then introduce yourself, we'd love to get to know you. We'd love to properly introduce you to your audience.
Welcome to Talk About Creative, digital marketers and copywriters in Brisbane.
Meet our clients
Got a question?  Check out our frequently asked questions page