Our Social Marketing Services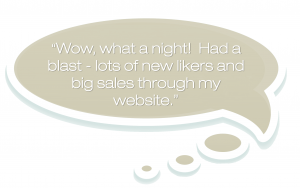 Work with a team of leading Brisbane social media marketers.  Our passion is creating a superior social media experience for your customers – while creating excellent ROI for your brand.  We know that social media audiences appreciate creativity above spend, so we specialise in small business creativity.

Proof that we do Social Media Marketing Better
Not sure if our approach to social marketing can work for you? Here's proof that we deliver a better social experience through a more creative approach.
Get more from your Social Media Agency in Brisbane
Talk to our specialist small business social media marketing agency about better click through, better engagement and better sales.  Our Brisbane based lead generating, sales driven social media marketing will deliver your small business real growth.

Back to our main social media page