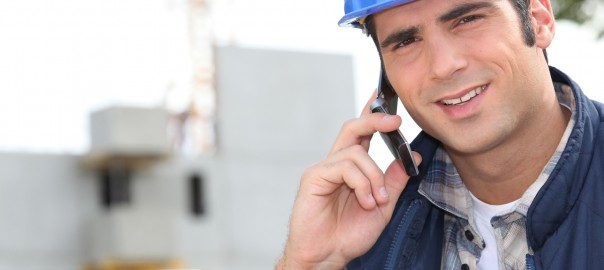 What you should know about SEO for trades and local services
Trades SEO tends to be local business SEO – there is a defined service area that you can work within so you need to focus your SEO efforts there.  Search Engines are moving towards greater exposure for tradies and other local businesses so it's a good time to get your SEO act together – but there's something you should know before you do:  if you don't get informed, you're a sitting duck.
SEO companies love tradies!
Tradespeople (my mate is a sparky and she detests the word tradesmen) are always a favourite target of less scrupulous SEO companies because tradesmen and women often make big sales from each lead.  Unlike the local fish and chip shop that makes $20 a customer, some tradespeople may have an average sale of $10,000, or even $500,000.  Dodgy SEO companies love this because this kind of sale offers them a unique opportunity – to REALLY overcharge!
Why is trades SEO such a big issue? It's the unique combination of local and highly paid – plumbers, mechanics, painters, roofers builders, sparkies and also other local businesses that make a high average sale….  Landscape gardeners, glass repair, mower men, hairdressers, house cleaners, asbestos removal, high average sale/low volume local retail…they are all vulnerable to over-paying for SEO.  Being number one for the keyword "Electrician North Brisbane" or "Electrician Redcliffe" is cheaper, easier and has more avenues open than say a national retailer – but your SEO firm won't tell you that.
Using SEO like a local paper
Local SEO means using your website like an ad in the local paper.  Directories such as Hot Frog, True Local and Yellow Pages already do this but for prime placement they tend to charge, a lot (are you noticing a pattern?)  The way people search online has changed dramatically in the last few years.  Not only are they more specific when they search but Google is more generous with local business results.  This gives small local businesses new opportunities.  Where Bunnings or Lube Mobile or Kmart may have dominated search results before, smaller pages are now being rewarded.  Google's ongoing algorithmic changes are benefiting local trades more, and there are new opportunities opening up to rank well.
 How do big SEO companies rip you off?
SEO is a bit more strategic than "buy links, get customers".  Big SEO companies sell link packages based on how competitive your keywords are.  This is fine if you keyword is "buy online" and you're able to sell to everyone in the world – but if you're only able to mow lawns in Brisbane, and your biggest conversions actually come from the ten or so suburbs of Redcliffe – then paying to appear in front of Adelaide customers, or even Logan customers, is a total waste.  So, instead they choose "Lawn mowing Brisbane" as your keyword and sell you the smallest online marketing package they have.  This is great, you'll end up in slot one for that in no time.  What they don't say is that had you not paid a fortune to get there, you may have got there anyway, with some good SEO copywriting and some guidance.  Of course, your phone will be ringing off the hook with enquiries from 50 kms away…and phone calls are always SO convenient for tradesmen to deal with, right?
What they don't do, is prioritise "Lawn mowing Redcliffe" because it's too small for them to work with and won't produce a million squillion hits on your website.  They need to be able to show you very basic results, and so, investing in Lawn Mowing Brisbane becomes their best bet.
The bigger problem is that these link packages leave you open to Google penalties.  You're a small, local business; Google will want to know why you're getting 5000 links per month from blog comments about architecture in Tokyo or whatever spam they sell you.  Spam is detectable.  Earn links, don't spam them!
How does local business find more customers through Local SEO?
What we do here at Talk About Creative is specifically designed for small business to help it grow.  What we do even better is help local business.  The way we work is just what Google ordered and it responds really well to our local strategies.
In addition to copywriting and online marketing packages, there are best practice techniques for appearing in picture search, video search and on the coveted Google Places map!  We can provide these services or help you to DIY them yourself.
Get in touch now, the clock is ticking for tradesmen in Brisbane
Your competitor could sign with us tomorrow! We can help tradesmen and women all over the country, but the clock is ticking for tradesmen and women in Brisbane. To give our clients the very best opportunities, we don't send lots of different clients after the same keywords (that's another thing we don't do that the big guys do!).  We're based in Brisbane and have worked our magic for a few Brisbane and Sunshine Coast tradies already, if you want to see your website work its back end off, get in touch about our tradesmen SEO, because all your competitors are!

 We can help you grow your business without the huge fees of other SEO companies.  Get in touch now.