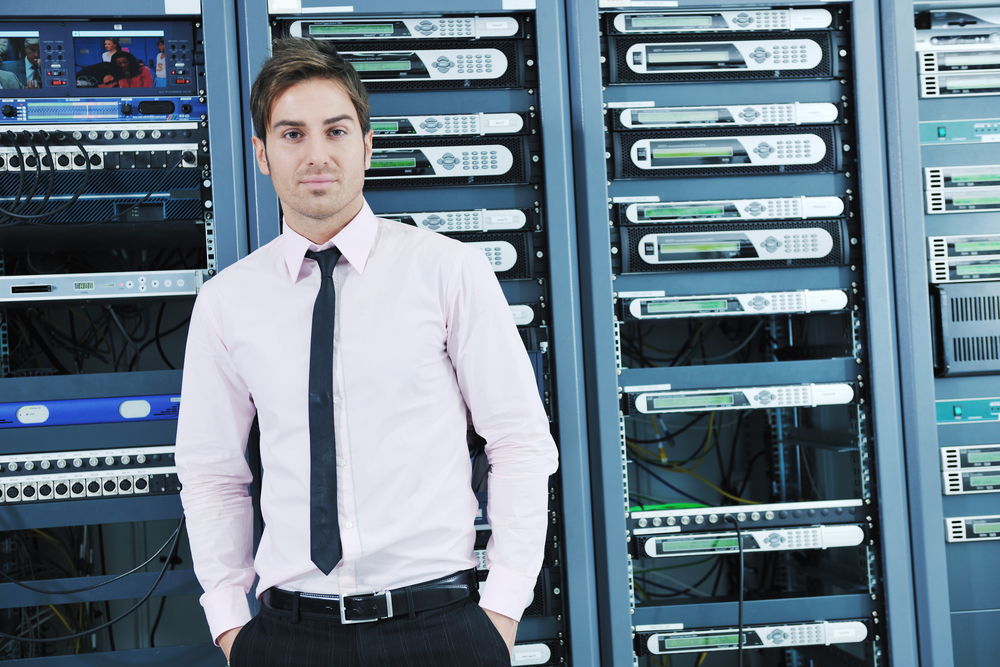 Case studies are the ideal way to demonstrate the value of your small business, especially when that value isn't immediately obvious. Are you in a tech services industry? Are you a researcher or analyst? Do you do something that everyone needs but nobody really understands? This is going to be one of your challenges! Small business marketers tend to focus on features, not benefits which means your audience doesn't "get" why they should hire you. When your service is complex but the benefits are amazing, it can be tough to 'explain". Beef up your marketing with a small business case study. Demonstrate how your service solves a real problem and provides tangible benefits to small business owners – and as an added bonus, they may just hand over contact details to get hold of your info!
Should you write a case study?
A great case study delivers massive, relevant insights. It brands you as an innovator, a leader and the clear choice for solving problems. If you don't have anything to say… then don't do a case study. If you have general information to share, that is valuable enough to your audience to warrant handing over details, then go for an ebook instead. It won't receive industry accolades but it will help you reach your end goals. A great case study is not a project to be taken lightly – it takes time, data crunching and excellent communication skills. Don't let poor writing skills undermine the value of your case study, if in doubt, hire a professional writer.
Which client should you use as your case study?
Got a client who has had some epic success with your service or product? Ask them nicely if they can be used as a case study. In exchange for access to their data, you can promote their brand as part of marketing your own small business case study. A good case study candidate has:
Client had a common problem shared by plenty of potential small business clients
The ability to share data (no blockages based on privacy or IP)
Clear results data that demonstrates the success of your service
Clearly defined steps that directly attribute you service to their success
The ability to demonstrate your innovation or expertise in finding the solution
Client willing to give positive testimonials
Results that demonstrate the solution to the pain point – dollars earned, dollars saved, time saved etc
Elements of a case study
There's a million and one ways to write a case study. There are case study templates all over the web but it's important to always keep the reader in mind. This is not a short, sharp read – this is an in depth read that offers a valuable solution to their problems.
Is your audience a "graph" kind of crowd or are they more about thinking and feeling? Are you demonstrating your research, your process or are you submitting to an academic crowd? Do they appreciate screenshots to demonstrate a process or are they just after the bigger picture? How much brain space are they willing to commit to solving this problem? Are they technicians or teenagers? Do they learn visually or verbally? Knowing your audience will help get word of mouth building around your premium content. Like all elements of marketing, choosing the right case study template is about your audience, not your product.
Essential inclusions
Abstract
This is a summary of the problem, a statement about your approach to the problem and the results you achieved.
Introduction
This is a more in depth summary of the problem, including context, challenges and other vital information that you took into account when embarking on your work.
Methodology
This describes in depth the approach you took to solving the core problem and addressing the peripheral challenges. This demonstrates your innovation and expertise. This is also where you're "giving away" your trade secrets and intellectual property – here you'll need to decide how specific you plan to be. The more detailed, the more useful it will be to readers – it's about finding the right balance for your business. Don't forget to include any external references.
Findings
This is where you explain the project results. This should offer useful insights and proof. Proof is vital. This is where those graphs, screenshots, testimonials and overwhelming evidence comes into play. If your proof is weak, then your case study is weak. Make sure you've got something to say that is worth saying!
Conclusion
This is a summary of the results of your project. You should answer the original pain point with a clear and valuable summary. Here you can also add a list of "easy read" takeaways for your audience. These give them something to "do next" or "change" to apply your knowledge to their business. These actionable takeaways are what builds your crowd of evangelists, ready to recommend you and your case study to their industry.
How to market your case study for better results
It's not enough to write it, you need to amplify your results so that you get the maximum benefit from your hard work.
An attention grabbing image for the landing page
Your call to action image should be simple, it should tell them exactly WHAT the case study delivers, it should show them clearly how to download and let them know how simple it will be. You should create a few to test which will get the best conversion rate.
Google Analytics tracking
Track where the visitors are coming from, who is taking action, what stops them taking the action you desire (handing over their details). You may be able to track this via a "thanks for downloading" landing page as a destination goal (easiest), Google tag manager, an event goal (may require coding) in conjunction with funnelling (to track where they're falling out of the process).
Landing page copy that demonstrates why this case study is worth reading
Depending on your product, this may be a few lines with a simple call to action or long copy that overcomes every single objection, hits every single pain point and builds a compelling case for downloading. Again, this can be split tested using Google Adwords.
Email capture mechanism – make them hand over details to get access to it
You'll need to have email capture capability set up on the page. They should receive a confirmation email that requires a double opt-in. This keeps your email list sanitised and active. Disclose that they'll receive the case study and ongoing communications from you. Allow opt in to an autoresponder campaign that is valuable to their specific needs. Balance the value of your download with the amount of information you request from them. You'll deter sign ups if you ask for too much information but can better target them with a little extra. Think about what is vital and what can be procured via follow up emails.
Killer images that are sharable on social media
This will be the image/s that attract the clicks. Make it slick! Keep in mind the advertising rules with each social platform. A sponsored post or ad on Facebook for example can contain no more than 20% text. Each platform requires different sizing and different kinds of advertisements may require different sized images. An image that captures Twitter audiences may alienate the LinkedIn crew. Social media is your most accessible and "controlled" source of amplification, it pays to put some effort into your images. Of course, don't forget to watermark them!
Keyword optimisation
Good keyword optimisation not only makes Adwords clicks cheaper (and who doesn't need that) it can keep visitors downloading for years to come. SEO is not dead. SEO is alive and kicking, it's just maturing and becoming more complex – so be sure you're nailing the keywords you desire.
Influencer attention
Do your results solve an industry wide problem? Do the offer a novel solution? Outreach to influencers can be as simple as tagging them on Twitter or as complex as building a joint project where both sides drive amplification. Look for bloggers, podcasters, amplification sites, industry influencers, media and anyone else you can think of who might be interested in reading and sharing your case study.
How to write a small business case study that works
Have something cutting edge to say – if you don't, write an article or an ebook.
Bad writing will undermine the results – if need be, outsource your case study writing
Spend time choosing the right client for your case study, good results are not enough, you need their full co-operation
Tailor your case study to your audience, not to your business
Don't neglect images, infographics, graphs and screenshots
Include all the vital elements of a good case study
Marketing your case study is vital
Leave them with something to think about!
When creating a small business case study, you're creating a branding statement about how innovative you are.  Why not create a project right now that will make an excellent case study?  It's the next step in marketing your enterprise.  Read our small business SEO case study here.