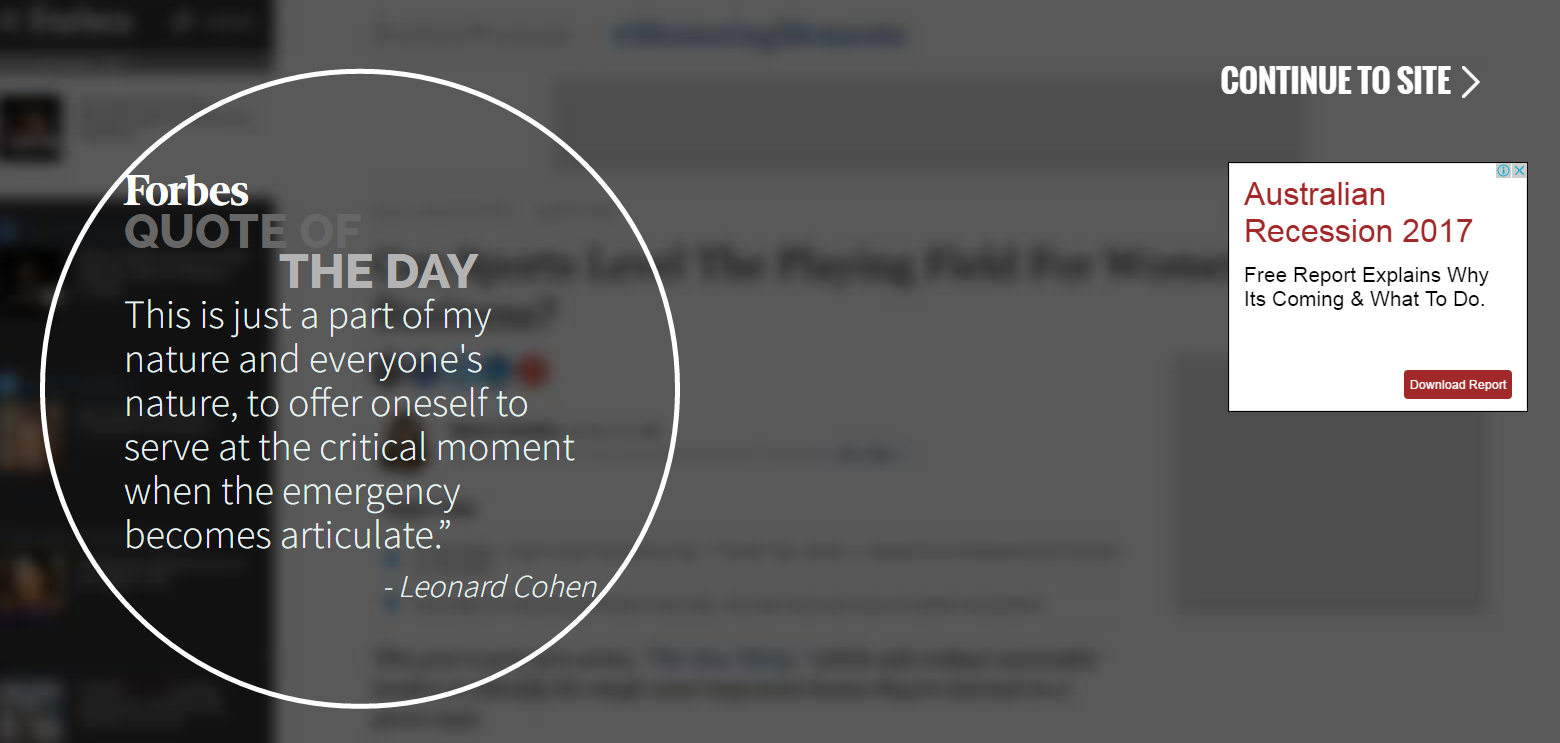 The Mobile Pop Up Penalty is rolling out. The Interstitial Webpage penalties to be more precise.  The Pop Up Penalty (official name TBC) is rolling out starting 10 January.  The purpose is to stop webmasters feeding readers ads or other pop ups before redirecting to the actual content.  It's to help enhance mobile user experience especially, and with Google rolling out mobile algorithms all over the place, best start adhering to the rules!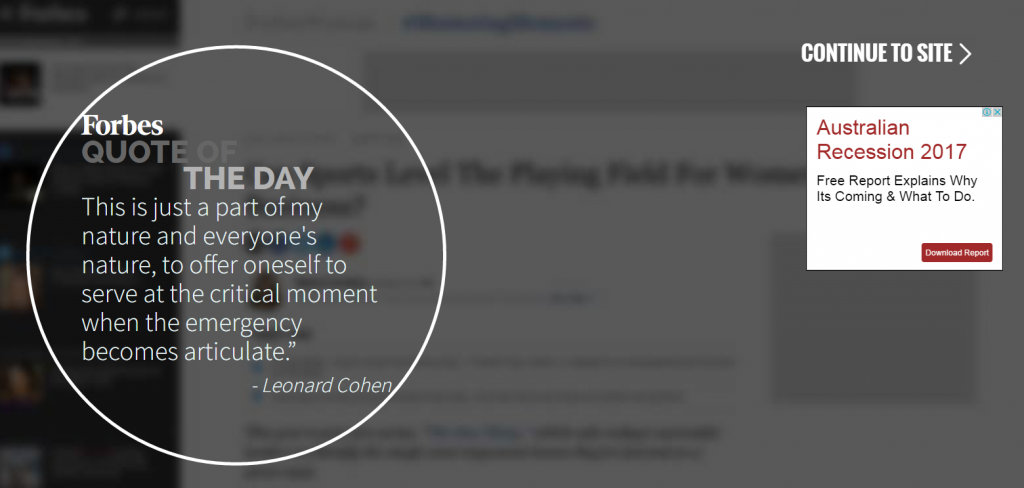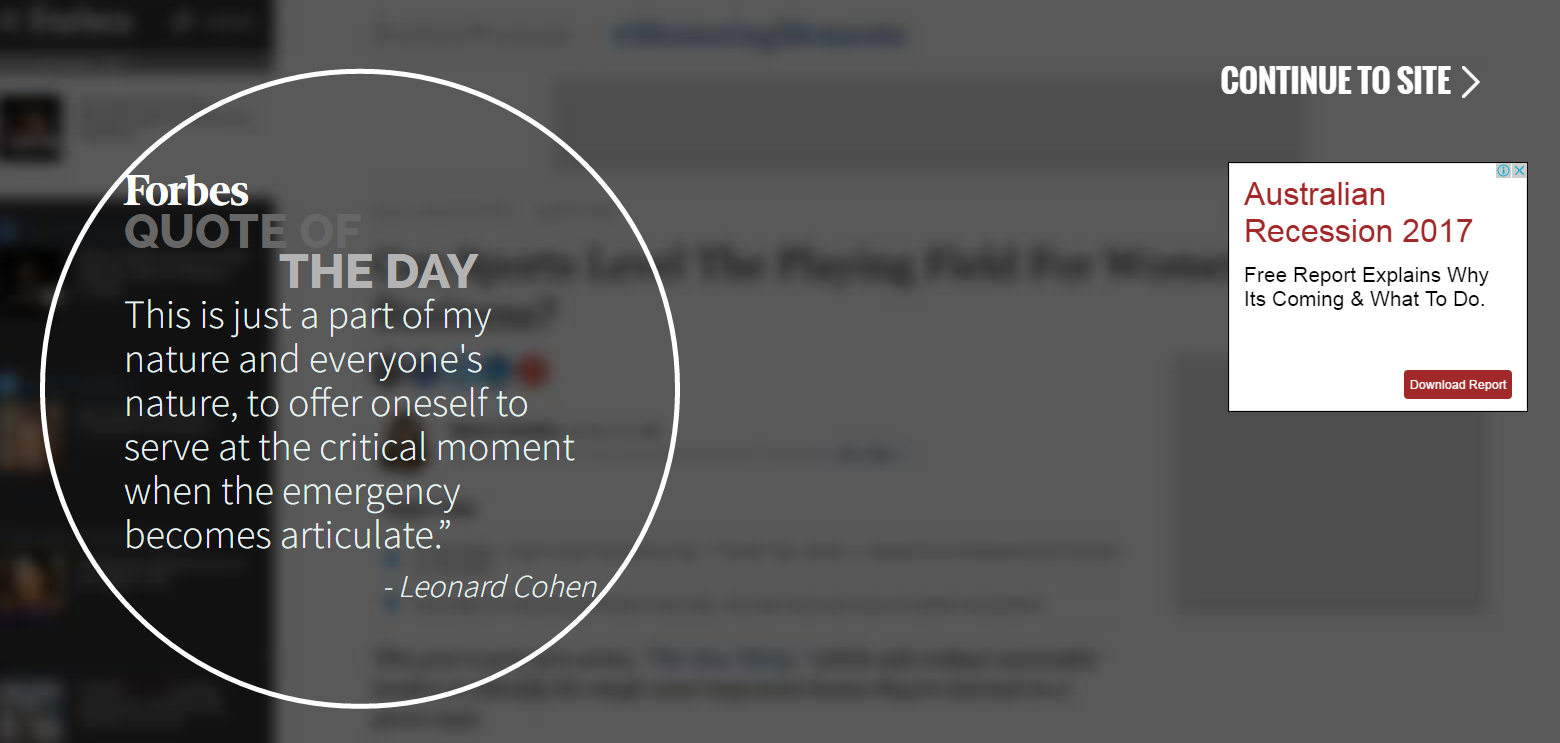 Forbes loves to block content with ad servers – but how will it affect small business SEO?
The SEO traps for smaller businesses
You're not doing anything wrong, right?  You've not got any bells and whistles popping up to monetise via Adsense or similar.  The bad news is, you may still get caught up in this update.  It's all about the definition of an "Interstitial Page".
When you click through to content you really want to read, but first you're presented with a different page – maybe offering you something, encouraging you to sign up to something…  this is an interstitial page.  These are annoying to everyone but mobile users especially.  The sign up rate for mailing lists however, goes through the roof if you've got a well crafted pop up to encourage users to sign up.  So what's a poor business owner to do?  Make sure your pop ups are the "right" kind of pop up!
So exactly which pop ups will be penalised?
Google has defined the pop ups that will be penalised in mobile results as:
"Showing a popup that covers the main content, either immediately after the user navigates to a page from the search results, or while they are looking through the page.
Displaying a standalone interstitial that the user has to dismiss before accessing the main content.
Using a layout where the above-the-fold portion of the page appears similar to a standalone interstitial, but the original content has been inlined underneath the fold."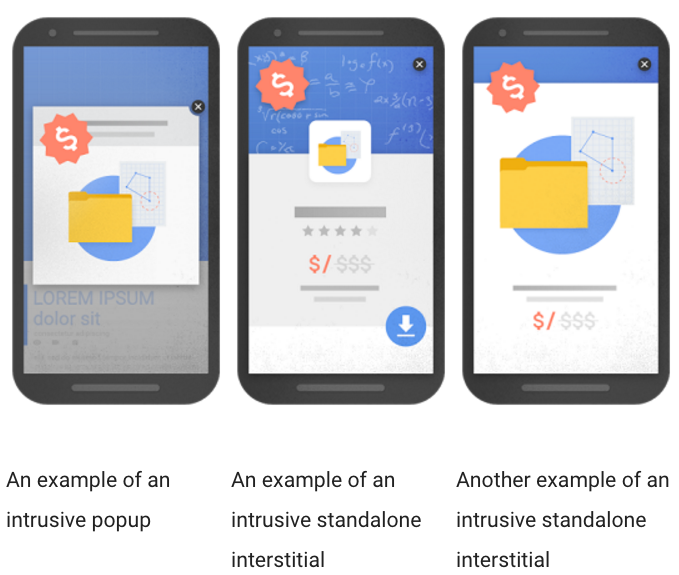 So, how do you stay within Google guidelines?
The exceptions to the new rules are pop ups that give information about privacy (cookie notifications), user verification (you must be 18 to view this site) and smaller ads served that don't obscure the main content (such as small banner ads).
Who might get "unintentionally" penalised?
For small businesses using WordPress template sites, you may automatically have a pop up included on your site. This needs to be removed.  Similarly bloggers or other content servers using ad serving software to monetise – while it's unlikely, there's a chance that disreputable ad server companies could be affected.  Sites that force pop ups before you can claim free stuff (ever visited an online video streaming site – LORDY) and finally sites serving multiple audiences.
The multiple audience issue is where users must select demographical information before being served the right content for their needs.  Perhaps you're looking for daycare options in Brisbane – when you click through, you're sent to a page to select your post code and cannot proceed until you've done so.  This may mean an inadvertent penalty depending on how Google rolls out this algorithm update.
Worried? Talk to us about how you can quickly fix your website to be more compliant!