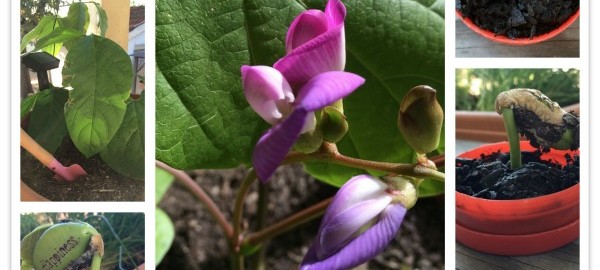 Putting the CRM into ChRistMas
Ho ho ho and a bottle of rum….that's right isn't it? Christmas is here again and it's the time of year when people feel a little more generous, a little more giving and have a little more faith in human kind (except when in shopping centre car parks apparently). So, what about business at Christmas?  How can you get some jolly good will at this time of year?  What are you doing for your small business CRM this year? What can you do to share your Christmas spirit with clients?
CRM – Customer Relationship Management
CRM is about developing a system for retaining your current clients and getting them back to buy again. Unfortunately, the sum of most small business CRM is a salesy newsletter but at ChRistMas you have an opportunity to remind them of your relationship without applying the "hard sell".
The Culture of "Generousity"
Generosity has been the catch phrase of marketers everywhere for a few years now. It started when Gen Y started seriously buying things and expecting a bit more… mostly in the form of corporate responsibility and few freebees to demonstrate that the corporate monster wasn't just about greed. This has been marketed and marketed and even clumsily and obviously slapped in the faces of buyers with taglines like "now that's generous" with some unlikable dude telling you to appreciate what they're doing for you…. ANNOYING.
So what does that mean for small business who can't afford to be "generous"?
What matters with corporate Christmas gifts
Believe it or not, a survey was done recently on corporate gift buying for Christmas.  Seriously, someone studied this.  The data showed that presentation was the most important factor when sending corporate Christmas gifts.  92% of those surveyed felt that the "wow factor" was more important than the actual contents of the gift so it's probably worth investing a little time in making the gift look absolutely perfect.
Where small businesses have the edge
Your brand is, by its very nature, more likable. The appalling behaviour of banks, developing world slave labor, outrageous profits and families constantly on the bread line all add up to an overwhelming culture of distrust and disdain for large companies. That's where you come in. While you can't afford to throw your clients a million dollar Christmas party, you can't send them all iCrap or other lavish gifts, you can remind them that you're the good guy. It's all in the branding and it can be affordable!
CRM this ChRistMas
How do you give your clients a stellar Christmas without spending much (any) money? Building the warm fuzzy feeling of Christmas doesn't have to cost money – we've all seen social sharables that talk about buying from a small business and what that really means – paying for little girl dance lessons instead of a CEO's yacht…. This is a very powerful message in the current business culture and also at this time of year. So a good quality CRM strategy this Christmas could simply be to put that into words in a handmade Christmas card or photo of your family and team for you clients….
We'd like to thank you for buying from small
Instead of a chain store at a shopping mall
Our family has used every dollar you spent
On (something personalised), food, toys and rent
And that's made 2012 a wonderful year
The good things you've achieved, well, you've just no idea!
Thank you so much, what a pleasure it's been
And we look forward to seeing you in 2015
Creative Ideas for Low Cost CRM
Christmas is a good chance to get your branding message to your clients (in both a figurative and literal sense). Maybe you're extra efficient, maybe you're super creative, very helpful or have an eye for "cool". All these things can be transformed into an affordable Christmas gift for clients – and you can even stick a logo on it to remind them all year round.  Whether it's a cheap and cheerful desk notepad  (Vista Print and the like offer cheap printing through group buying sites this time of year or even better buy from another small biz) or it's a creative little handmade goodie from your selection….
Choose something that they'll likely hang on to, show their friends or at least get a smile from when they open it. Digital gifts are a great way to go too! If you have some design skills, consider making up Facebook timeline covers for your clients "Client Name wishes you a happy Christmas" with a free background as the design….it takes five minutes each but it gives them something of value to share with their friends and family or on their business page.
What it Means….
Most years we engaged Made Behind The Purple Door to make cute, creative, affordable Christmas gifts for our clients. No iCrap here – in fact we did it at under $3 per gift. We sent out handmade, quirky, creative little gifts and the reaction was phenomenal – tons of happy emails, great feedback, our brand given pride of place in client offices, even shared images all over Facebook.  We've also sent out word beans Live Love Beans with messages about growing in the coming year – and they were a MASSIVE hit!  Our branding and shout outs went out all over social media and created real, excited conversations amongst our clients.  To this day, our Christmas mail out gets the MOST excited responses!
All because we did something simple, affordable and creative for Christmas…. Last year we sent out around 65… this year it's 200 and counting so our CRM is alive and well this Christmas!
Need help marketing your start up?  Start here.