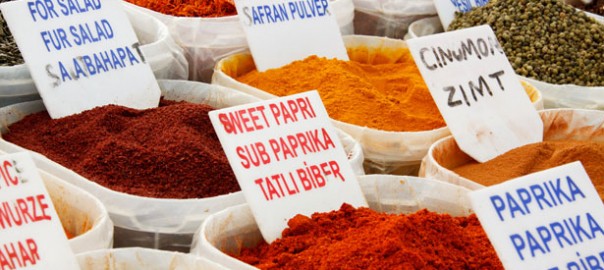 Question:  How do I write a Product Description that Sells?
Answer: It's all about the buyer!
 A product description shouldn't just tell your readers what the product is – it should help them to decide to buy it.  There are a few key factors to consider when writing a product description for your website.  Here are some product description examples to help you out!
Keywords and Headers
 On most e-Commerce sites there will be a single "shop" page and then individual pages for each item.  A good shopping cart will let you optimise every single page ( see our section on on page SEO) for a long tail keyword.  You may end up doing hundreds of product descriptions so keyword research probably isn't a practical option but common sense will do the trick just fine.  Create a page title and page headers that contain your keyword and name the photograph with that keyword too.  You should then edit your photograph's alternative text (alt text) to include the keywords as well.  Note though, mix your descriptions up and add plenty of related words so that your site doesn't appear "spammy" to Google.  Make sure your product description is fairly long – a minimum of 50 words – so that Google sees that the meta data (tags) are relevant to the content.
Product Description Example:  H1 Tag and Page Title SEO
 Girl's Pink Singlet Size 1 – Adorable, Unique Printed Bonds 100% Cotton Soft Pink Singlet
 This gives you some branding but also allows you to be found for a combination of long tail keywords – Pink Singlet Size 1, Printed Bonds Singlet, Unique Pink Singlet Size 1 etc while telling customers EXACTLY what the product is.  Depending on how your shopping cart is set up, elements of your tags may be used on a second page, so keep all the keywords in the same "vain" so that your shopping cart is strong in search results.
Your item's branding
 Product Descriptions are about making each individual product more desirable to the right person – the person who will BUY it – think of them as mini-product branding tools.  Using product descriptions as part of your overall branding strategy will help you to re-enforce to new customers what you believe in and why they should buy from you.  When uploading your products and writing your product descriptions, consider who will buy each item.  Don't just think "mums of girls size 1" because that means you're competing with K-Mart, David Jones, Crazy Clarkes and anyone else anywhere on earth that sells size 1 girl's clothes.  Why does this mum go searching on the internet for your product?   If you don't know, ask!  Ask on Facebook, use Survey Monkey or just ask your customers what they liked about the product they bought.
 Example – A BAD product description
 Pink size 1 printed cotton singlet – slogan "Just Too Cute".  All cotton, Bonds brand, hand dyed.
 Example – A GOOD product description
 Be the ONLY mum with a "Too Cute" little girl!
 Check out this adorable, lolly pink, 100% cotton printed Bonds girls' singlet with slogan "Just Too Cute".  Completely original and exclusive to Your Business Kids Clothes so you'll be the only mum at the park with a little girl who is "just too cute".  Created from the highest quality Bond's 100% cotton singlet, it's guaranteed to take whatever your toddler can dish out but still be soft and natural against her skin.  This size 1 pink singlet is hand dyed by Your Business Kids Clothes, using only natural dyes – so you can be sure that your baby is safe from harmful chemicals.  Click order now and this gorgeous pink singlet is available for fast, FREE delivery – just quote Pink001 when ordering!
This printed singlet is the ideal gift for the mum who likes to stand out and be unique, or the little girl who is just too cute!
What makes a great sales pitch?
Helps the buyer to decide to buy (THE ideal gift for a mum who…  Your child will be the ONLY one wearing it so she'll be "special")

Explains the benefits, no the features (guaranteed soft against her skin)

Describes the product EXACTLY

Fulfils the underlying emotional need for purchase (mums who want to be original, stand out and be special, to have others comment on the cuteness of their children)

Give any functional benefits that are relevant to the purchase (easy free delivery for "want it now" or busy mums)

Gives clear instructions on what to do next.  (order now for free delivery and use this code)
Remember that each product description is your sales person online.  You're not there to show customers around your shop, but your product description is. It's too easy to upload a photo and write a quick product description about the features of the product.  The problem is that this product description WON'T sell the product for you – and that's what it's all about!
Need help with product description writing?  Check out our product descriptions section for our services, our product marketing section for help and our small business marketing section for examples of our branding work.
Did you find this article helpful?   If so, please like, +1 or share with the buttons above!