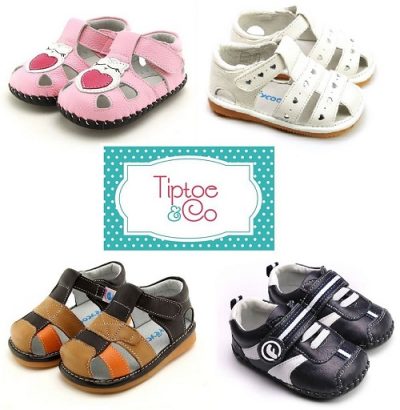 We all know that Christmas is usually a retailer's busiest time – whether you own an online store or a shopfront, you will no doubt be working right up until Christmas Eve, helping out those last minute customers. Here is a timeline we have put together to help you prepare in advance and hopefully avoid any last minute freak-outs!
5 months out
Christmas really does start in July – well it does if you're a retailer anyway! In July it's a great time to reflect on how you did last Christmas. What was your bestselling product? What sold out really quickly? What didn't you shift enough of and is potentially still hanging around on your shelves (whether virtual or bricks & mortar)? Get that list together of your wants and want-nots.
4 months out
Around August is a good time to look for new brands and products you might want to add to your store before Christmas. Attending a trade show or two is a great way to research what's new and popular in your industry. For all things baby & kids take a look at Kids In Style which is usually held in Melbourne during August. Co-located with Kids In Style is Life In Style – your homewares destination!
3 months out
When September rolls around it's a good time to decide if you are going to run any Christmas-specific promotions – e.g. for your mailing list, VIP group or similar – and if so then make sure you have the timeline locked down. Are you taking holidays over the Christmas/New Year period? Are you closed for shipping during that time? Lock those dates in so you can plan around them. This is especially important if you are planning a Boxing Day sale but won't be shipping until January. Make notes to add a store-wide notice (or similar) to your store, your Facebook page, your Instagram etc. that notifies your customers of your holiday period. Plan your email newsletters to include this information too.
2 months out
In October you should ideally be placing any last stock orders to allow plenty of time for the stock to arrive. We all know what shipping delays can be like with the postal service going into overload around Christmas! If you have an online store, use this time to upload drafts of your new products so they are ready and waiting when the products reach your doorstep.
1 month out
November is the time to ensure you have all your packaging needs sorted – do you use Christmas-themed packaging of any kind? Tissue paper, stickers, themed thank you cards? What about any little gifts for your VIP customers? And of course the most important thing – shipping supplies! Courier satchels, boxes, padded bags and bubble wrap. Stock up on everything and get your packing space in order! Whether you run an online store or a bricks-and-mortar shop, nothing is worse than running out of these essentials at the last minute.
The Last Month!
It's December and Christmas is just a couple of weeks away. Hopefully you have plenty of last minute orders rolling in and your excellent planning has helped you have less stress and be more efficient in your business!
About the Author
This blog was written by Chelsea Papadopoulos who is the owner of online baby & kids shoe and accessories store Tiptoe & Co