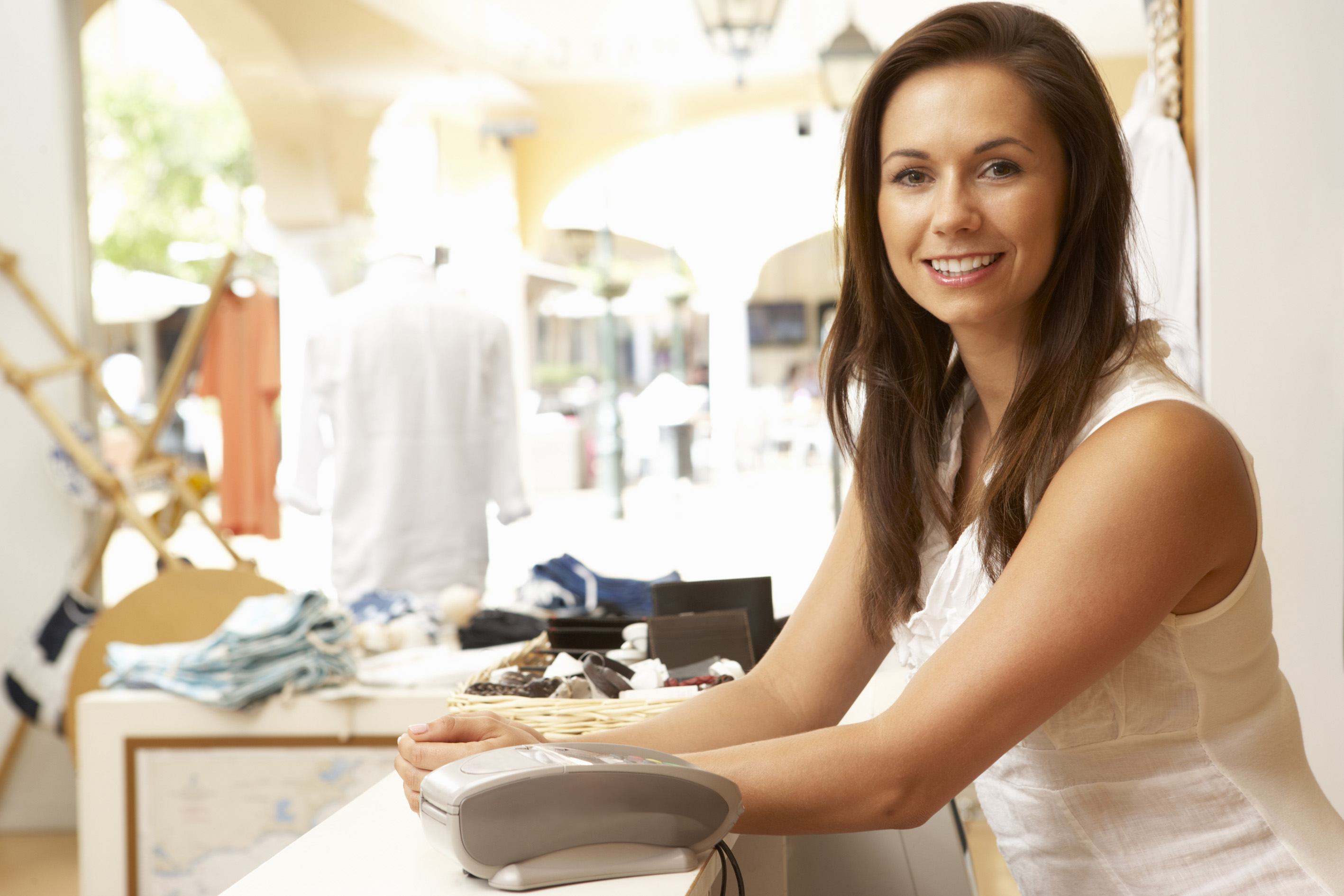 Marketing Your Online Kids Boutique – What You Need to Know 
What mum hasn't dreamed of owning an online kids boutique?  Who would love to spend her days "cool hunting" for fabulous baby products – and that explains the insanely competitive baby products marketplace.  Because Facebook and Pinterest are such AWESOME places to promote your products to mums, they've become extremely competitive – so how do you stand out?
We've worked with dozens of baby and kids products and boutiques and we've compiled a few VITAL steps that you must pursue if you want to succeed in this game.
1. Find a valuable market position
The key to being the next Sweet Elephants is to not be the next Sweet Elephants!  Find your own niche market.  Write down all of your most successful competitors – what do they do differently?  Who is the cheapest, the most creative, the most exclusive….  Ask mums what they actually want – is there something that mums want that nobody else is doing?  Or something you could do better?  Read up on the basics of branding and marketing and make sure you've got the right voice to address the needs of your clients.  Once you have a valuable niche, you can start hunting for the best products to serve that need.
2. Online kids boutiques are all about the products
 If you're serious about becoming a key player, you need to source amazing products that nobody else has.  There's no point in being one of ten stores stocking a cute item because you'll have no choice but to compete with those stores on price.  It's truly about cool hunting.  If you look at the  most successful independent online stores, it's all about the most unique and interesting products in each category.  While she may have some cross over with other sellers on individual products, her collection is completely different to any other collection.  This is the basic essential of a successful online baby store – or any store that is in a highly competitive market place.
3. Be your brand
Make sure everybody knows what you do differently, include it in your tag line, prove it with the products you stock, write about it on your "about us" page – tell the world that you do something different and more valuable than all of your competitors.  If there is a big enough niche looking for that exact service, you become their ONLY option to buy from.
4. Stand out eCommerce website
Sure, a Facebook page and Pinterest profile are great for getting those first sales, building up brand awareness and researching what your customers love but to be a serious eCommerce entity, you'll need your own website – and you'll need a good one.  If your website looks shoddy, your branding is "shoddy"- how many mothers do you know will give their baby a shoddy item to play with – none!  Check out the leaders in your industry – what do they have in common, what could you do better – how can you differentiate your website from theirs?  Visual appeal, easy navigation and great copywriting are ALL essential. Don't skimp on your website, it's the most powerful marketing tool you have.
5. Product Descriptions that SELL
Don't make the mistake of slapping a photo up and then adding a two line description.  Your product descriptions are the core of your SEO, your domain authority and they're your ONLY sales person.
If you had a bricks and mortar shop and you hired a sales person who showed customers the stock and said – it's a size 2, girls jumper and it's pink – and then walked away, you'd fire her lazy ass.  Your product descriptions are that sales girl.
Sure, tell them about the size, colour and fabric, but also tell them WHY it's the best option for them, WHO needs this item, WHAT it will achieve for them and add plenty of your own branding.  Make it simple to calculate the prices (including postage and GST if applicable) and simple to step from loving the image to paying for the product.
It may seem daunting to have to add so much fabulous content to your products but owning an online boutique or baby store is a big job – and it's a tough marketplace, you need to be the best at everything to survive!
6. Images Rule in Online Kids Products
So you make your own dainty little baby hair accessories.  So delicate, and pretty and carefully sewn, every detail is perfect – now, slap it on your three year old, with her messy hair and take a photo on your happy snap camera with the neighbour's fence in the background.
This image doesn't say dainty and perfect, it says rough and slapped together.  Your images are the most important sales tool you have.  If you can afford a professional photographer (or a student photographer, or a friend with a bit of talent and a good camera) you'll need to learn some photographic skills quick sticks and then get yourself a copy of Photoshop.  Gimp and Picmonkey are the industry standard free and cheerful versions of Photoshop.
The best images by far have good lighting, are crisp and clear with all the detail showing and are isolated (so white background). Ideally you'd have one image of the product in great detail and one image of it in delighted, happy use by adorable and well presented children.  You may get away with arty backgrounds or images if arty is the branding on your site but you'll always harm yourself with amateur shots.
7. Cash is not recyclable!
There is a culture of recycling money in the Facebook baby industry.  Sure, all your competitors are talking to the same demographic but there are a lot of mums out there – the ones who buy through Facebook or Pinterest are a tiny percentage.  Recycling the same few dollars that float around Facebook is the fastest way to closing up shop.  Use the real world to contact new mums in your area – it's not just baby expos, mother's groups, school newsletters and fetes, birth centres and services, parks – all these offer terrific marketing opportunities, just get creative!
8. SEO it baby 
SEO is about making your website easy for Google to understand.  Read up on basic SEO and make sure you're abiding by the rules – there is a surprising gap in knowledge in the online kid's boutique niche – so just knowing the basics will get you half way there.  Your biggest challenge will be keywords!  They're REALLY competitive.  You'll need to do careful keyword research that directly relates to your unique branding and hope that there are opportunities that you can take without spending too much on SEO services.
A big part of eCommerce SEO is Alternative Text (aka Alt Text).  Alternative text is hidden text used by blind people to navigate the images on your site.  It "speaks" the content of the photo.  Search engines reward your efforts in making your site accessible to the blind by giving you a little boost for using Alternative text.  In an eCommerce site where there may be 50 images on a page, this can be a very powerful tool.  The best practice for uploading your photos is to follow these steps.
Image filenames should contain a mix of your keywords – so instead of IMG01689.jpg, use Baby Boutique Pink Girls Jumper.jpg.

Once uploaded, go to the area where you edit photo details.  There will be different options for labelling your image depending on the program your website uses. Fill in all these options.  Both descriptions and alt text should contain a mix of your keywords and a sentence or two about what is in the photo.

Why bother?  Not only do you get that little SEO boost, but your images appear in image searches (be sure to describe what is in the photo as it will help you appear in a number of searches that are likely to result in a click!) and also in the "image results" section – the little bar of images that appear in Google search results.  These are all vital!

9. Content Marketing
It's the new SEO – SEO 2.0 – or if you prefer, it's the yin to the SEO yang.  Great content, optimised for easy access to Googlers is ideal for your niche as it's all about creativity and investing time – not spending buttloads of money!  Creating website content that people love, want to share, tell their friends about, and link to is the best way to get your brand out there on budget.  Be creative, be original and make sure you tell the world about it through social media and interacting with people in your industry.  Create guest blogs with a fun edge, enter competitions, create fun sharable memes or just get your friends and industry buddies to share and create a buzz.  Remember, if you sell a cute product, Pinterest is your friend!
10. Blogging for Pie
Blogging not only works on a content marketing level, done right it does a lot of neat stuff
Build your website's overall SEO power

Builds individual page power

Builds branding

Ranks you for new keywords

Reaches new audiences
Basically, done right, blogging gets you a bigger piece of the pie.  If you're not a great writer, you can hire someone OR you can use photography or video to create engaging content and do your best with the written content.  Spelling and grammar checking is vital, so consider using a proofreading service.
Being an online kids boutique, online baby store, promote gift ideas for mums and bubs or just about any kids product is a tough game.  Because social media is already crowded with these products, there is a lot of congestion on the free marketing avenues already.  To really succeed in this industry, you need to be 100% committed and be great at not just one or two of these areas, but all of them – it's a big job, but you can do it!