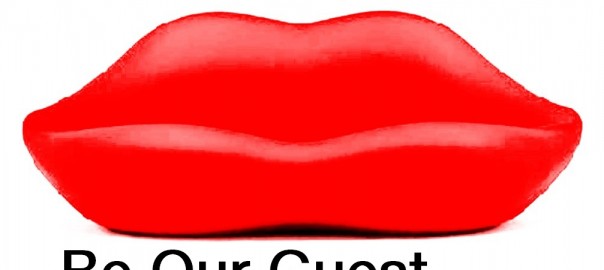 Question:  What Do I Need To Know Before I Start Guest Blogging?
Answer: You're Only As Good As Your Content
So, you want to get yourself some high-quality-low-risk-stick-around-and-grow type links and you've heard guest blogging is the way to go.  You're correct.  It's awesome.  You've signed up to My Blog Guest and Blogger Link Up, you've checked read our article on how to find guest blogging opportunities and you're ready to go.  What's next?  The next step is to learn how not to be a blog pig.
Don't get me wrong, some blog owners will act like they're giving you the world's most fantabulous, life changing opportunity for letting you add your 500 original, insightful, slaved over words to their PR1, mediocre blah-blog.  If they're rude, don't contribute.  Don't be associated with bad brands.  On the flip side, guest blogging has a pretty rigid set of rules to abide by, so make sure you do!
1.Read their blog first
Don't just send them any old rubbish, read their blog and write something that works well with it.  Read their guest blogging submission guidelines and abide by them. Contact them first to see if they're interested in having you contribute and run your idea past them.  Be polite and explain the benefits of having your writing on their site.  Don't be pushy, arrogant or demanding or you'll get nowhere!
Add value
If their blog is an in depth exploration of modern art, don't send them an Introduction to Modern Art 101 blog entry.  Add value to their site by saying something new and original. Look for a gap you could fill with your expertise.  Come at their topic from a new angle.  Check and cite all of your sources and back your opinions up with facts.  Try to include images and sources too, it makes the blog readable!
And of course, check your spelling and grammar.  If you don't know that, you shouldn't be guest blogging!
3. Be unique
Do not scrape content.  That is, do not go to three other blogs about the topic and copy and paste chunks of them and reword a little.  That is the quickest way to not only get your work rejected but to get yourself banned from blogger link up sites.
Check out their blog's stats
By all means, head to SEOMoz or Majestic SEO or any of the other web tools and check out their metrics.  Make sure that your hard work will not only be published but will also be indexed and delivering juicy SEO goodness to your website for many years to come.   Always set blogs out in the title paragraph format (like this one) and add a smattering of keywords relating to your own website throughout, including titles (see our series on blog SEO).
Find your tribe
Understand that guest blogging is about networking too, so any well established blog in your niche will be helpful, especially for click through traffic.  Remember, if the guest blog falls out of the index, you can always submit it elsewhere. Aim for blogs that have the same target audience (and preferably related keywords) as you.  To do this, you can use Google Ad Planner to check out their stats (if the use Adsense) or you can simply read what they write and see if it's something your audience would enjoy.
Don't be a link pig
Yes, in exchange for your hard work and great insight, you will earn yourself a link, maybe two, three is really pushing it…..  Don't push it.  If they have submission guidelines, stick to the link limit in them.  If they say only "author box" links, don't try to add links in the body (contextual links).  If they say no above the line (first few paragraphs) links, then keep your links to the bottom of the text.   Also, always provide them with clear instructions on HOW you want your links added and the anchor text you'd like.  There are two ways to do this – the simplest is to colour your anchor text in the article and then paste the link you wish to point to next to it – so for example, if I wanted to target my home page with the words "Content Writing" it would look like this, only blue:
Dana Flannery runs content writing (www.talkaboutcreative.com.au) firm Talk About Creative.
 In addition to this, provide the HTML tag for your link so no matter how they update their site, it's easy to add your information:
<a href="https://www.talkaboutcreative.com.au">Content Writing</a>
 Simply replace our web address and keyword with your own!  Remember also to use your full name in the author box as this will help you build your own reputation (over time you'll fill the first pages of searches for your name with expert articles by you – great for when prospective clients or employers Google you!) and where possible add your email address (and register it with Google to get author credit) or ask the blogger to add your author meta tag.
Don't hard sell
A guest blog is not about selling your products; it's about branding yourself through a credible and interesting article on something relevant to your industry.  If you try to overtly sell your products, not only will you not be published but even if you were, you would not be read.  Write about something you know well, use the author box for selling!
 8. Share well
Once your guest blog is published, you should share it with your friends and followers across as many social media as you can. Sharing on Google Plus will get your blog indexed quickly and getting clicks to the article will show the guest blogger you're a good writer and worthy of their site.  Besides all that, showing your likers that you're a well informed and trusted source is a great way to re-enforce your branding.
Guest blogging is a terrific way to get links, traffic and respect!  It's a win-win for you and the blogger and done well, can make a huge difference to your online marketing!
Did you find this blog helpful?  Give us a little share or like, it makes our skin get all bumpy!