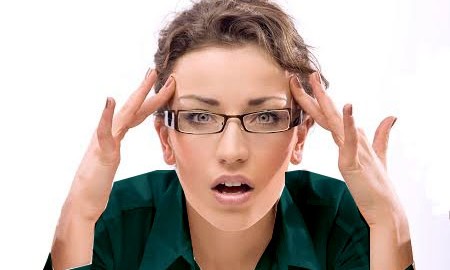 Content Optimisation Blunders – The Usual Suspects
We do our "free five minute fixes" for just about anyone who requests one (via the subscription box). We go through the code of your website and check out your content optimisaion – how you're "talking to Google" and then point out easy, quick fix ways to improve your site to get more Google attention and better rankings.
Since 85% of the sites we see have the same handful of problems, we thought we'd share those fixes here – so you can make the changes yourself. You'll be better off than 85% of small business websites in just five minutes!
Content Optimisation Blunder 1 – H Tags
The text on your website should be broken into heading/paragraph/sub-heading/paragraph etc These headings shouldn't just be done by bolding and using different coloured font, they should be done using Heading or H tags. Google uses H tags to "interpret" your website so it's vital you use them correctly. In most content management systems, these are really easy to change. You can find out how (including diagrams and step by step info) in our on page SEO support page.
Content Optimisation Blunder 2 – Keyword Mistakes
Keyword research is the most important and most difficult of all SEO elements. Choosing the right keywords (see our Website Keywords quick answer) will make or break your business. We have guides and kits available for small business (including work at home business SEO) to help but if you're going to splurge on anything, this is the one to get a pro to do!
Page Titles
When you look at the tabs in your web browser, the words that appear in the tab are your meta page title. Your meta title is one of the most important content optimisation tools you have. Google pays a lot of attention to it, so you can't muck it up. It should never just say "Home" because Google will think you're about selling houses. It should never, ever say, just another WordPress site or just your brand name. It should be a concise ( fewer than 65 characters) and keyword rich description of what's on that page of your website. To write the perfect page title, check out our article on Page Title SEO.
Designer Disease
Your website needs text to explain what you do to customers but also for Google to understand you. Google doesn't like pictures, it's very text centred. Using an image file to display text or just having images on each page will not only get you ignored by Google but your site may even be flagged as a spam site. Designers, photographers, decorators…. All still need text. Just put it below the main image on the home page….
Alternative Text
Depending on how your website is set up, you'll have a few options to label your images. You should try to use keywords in image names, descriptions and any other options but most importantly is Alternative or Alt text. It's the description used by blind people to "read" your image and Google rewards you for taking the time to fill it in. You get a little SEO bump but more importantly, if you label with the right keywords, you get a big old bump in image searches and in the image results bar in web searches.
No backlinks
OK so it's not content optimisation but it is SEO 101!  Even the easiest keyword needs a few backlinks. These are links to your website from other websites (read more in our SEO backlinks quick answer). Backlinks tell Google what you're trying to achieve and that your site is a valuable website. Ideally you'll get millions without trying because your site is great but chances are you'll actually have to work at these a little too. Learn more in our DIY SEO eBooks.
All of these content optimisation blunders will take no time at all to fix. They might not take you to slot one but they will help you get ahead of 85% of your competitors – now isn't that worth five minutes of your time?