Specialist Small Business SEO
"93% of online experiences begin with a search engine" Search Engine Journal
Are you ready to ditch Adwords? Your small business needs more customers.  You don't have the time or the budget you need to get great, quality driven SEO services.  You can keep dedicating hours and hours to building your own small business SEO (and hoping it's right!), keep pouring money into Adwords or you can roll the dice with an SEO company that rates you by your monthly spend.
Or, you can talk to us.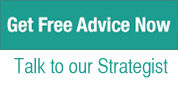 The quality, affordable web marketing option for small businesses
We believe in quality over quantity for micro, small and medium businesses.  We're 100% dedicated to niche strategies that get real results without outrageous spends.   Just like the search engines ordered!
We don't believe in a one-size-fits-all SEO package.  We'll create the very best strategy possible to get ROI on your budget, no matter how small or large.  We don't force you into contracts or leave you confused.  You'll feel in control of your enterprise's SEO and ROI.
Just like everything you do, your small business SEO will be about quality and return on investment.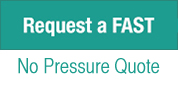 Learn more about our approach to small business SEO
Your SEO Strategy
SEO for Small Business is about finding you the right approach for maximum ROI on your budget.

Your Team
You'll have your own dedicated team of Australian digital marketing professionals.

Your Guarantee
We guarantee a better SEO service to all of our clients.  You'll benefit from that promise too.

Our Results
See real results we've achieved for small businesses just like yours.  You'll be in fine company.

Our SEO Services
You'll have access to a team of specialist digital marketers, delivering better, diverse and cutting edge services.

 Are you ready to kiss Adwords goodbye?
We'll help you plan to ditch Adwords and grow organically. If you're using Adwords for your small business, you'll know just how much it eats into your advertising and marketing budget. Adwords is a great option to start but authentic, quality driven small business SEO will provide you with ROI for longer.
Are you ready?