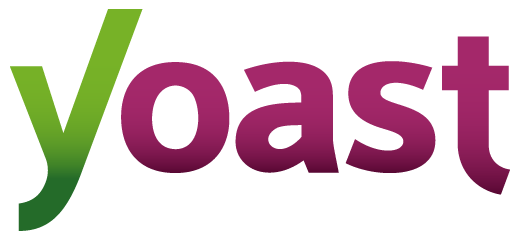 "I use Yoast for SEO.  It says my SEO is perfect."
Watch your SEO squirm in their chair.  They're trying to find a polite way to tell you that Yoast isn't actually SEO.  So what do work SEOs say about Yoast?  In a recent discussion in a White Hat SEO Forum working SEOs discussed the problems they've encountered with the WordPress plug in and how to determine the good, the bad and the detrimental aspects of using the Yoast SEO aid.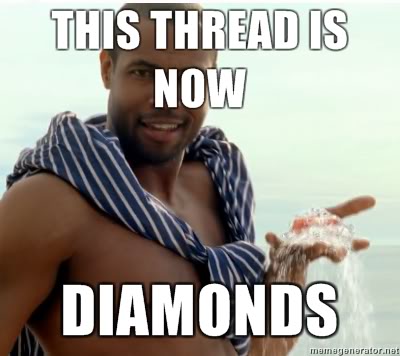 Why Yoast is NOT SEO – let's get that straight RIGHT NOW
Jill Caren from 2DogsMedia wrote a comprehensive article on why, as an SEO, she finds Yoast problematic.  Like most SEOs, she agrees that Yoast is a nifty little tool that helps you to easily insert the basic on page SEO elements… but that's all it is.  Unfortunately that is just a tiny step in the SEO process.  As far as content optimisation goes, it omits finding the right keywords, crafting copy that includes more complex SEO and CRO elements and working it into the right spot in your content funnel.  It doesn't even touch on website, link building and other off page SEO elements.  It's literally a drop in the Search Engine Optimisation ocean.  See also our article on what Yoast achieves.
What SEOs say about Yoast – what's valuable and what's not
Problem 1 – The false sense of security
The client has copied all their product descriptions word for word from their suppliers.  They've used the same headers and text and that's it. Good to go right?  Yoast SEO says "Wow, this is perfectly optimised copy – go you, big fat green light".  It's perfect because the supplier had an SEO copywriter create the content.  Yoast sees that.  Copyscape on the other hand sees 400 copies of it, all indexed long before the client and none in the Google index.
Problem 2 – The keyword is ridiculous
The client has gone one of two ways… they've either optimised for "Small red t-shirt featuring an elephant on a unicycle" or they've optimised for "t-shirt".  Neither of which are good keywords.  Yes, just as Yoast promised they're numbers 1,2 and 3 for small red t-shirt featuring an elephant on a unicycle.  Nobody is even close.  They OWN that search result.  It's a shame NOT ONE PERSON EVER will Google it.
On the flip-side, they've done EVERYTHING right – the light is green, there's not a single issue in Yoast and yet they're not in the top 100 for "t-shirt" – their SEO company is clearly crap and should be bad mouthed at every turn, right?
Meanwhile there are literally dozens of other keywords around funny, elephant and t-shirt that have reasonable and achievable search options.  The client has literally lost all hope of ranking for those because Yoast SEO told her she was doing the right thing.
Problem 3 – Panda, Penguin and other Penalties
Over-optimisation problems aren't just about link anchors.  Keyword stuffing is one of the oldest ways to get your site smacked by Google.  Yoast unfortunately, doesn't go deep on keyword use.  If you use a stop word (prepositions, conjunctions etc) Yoast doesn't recognise a "keyword mention".  Best practice is to use LSI keywords throughout your text – Yoast is like "Latent Semantic what????" Yoast is simply, too simple.  It's quite a few years behind the game and is a simple tool for simple SEO checking.
Problem 4 – SEO without Off Page is called Copywriting
SEO copywriting is vital.  As an SEO copywriter myself, I can't recommend SEO copywriting enough 😉 But in the words of Youness Bermime of Writers Do,  SEO without Off Page is called copywriting.  Off page SEO – link building, citation building, digital PR and other brand building activities, you've just got the fundamental step – preparing your site for SEO.  Not actually doing it.
Problem 5 – Green light over great content
Adam Colbert of Rocket 31 highlighted that great content is key to user experience and sales.  Yoast forces content creators to muddy that content up with keyword mentions in unnatural places – reducing the quality and readability and ultimately the conversion potential.
Problem 6 – Yoast readability sucks.  IGNORE.
I had a client force me to rewrite 32 pages of persuasive, compelling, heart string pulling copy to hit the green readability light.  To my horror, this mostly involved dropping the word consequently into just about ever sentence and boy did it sound crappy.  So very, very crappy.  Here's the thing… Yoast readability is based on the Flesch-Kincaid Reading Ease Test which helps you to write like you're talking to… children.  Literally.  Written for kiddies.
Kelly Exeter of Swish Design agrees, it's best to write for your audience, not for Yoast.
So let's just say you sell medical equipment B2B.  Yoast is telling you that your readability is just too hard because you've got so many big words.  Dumb it down if you want that green light.  Your keywords alone are tripping the "too hard" score.  You can dumb it down to achieve green light delight or you can, you know, rank for and then sell off your industry keywords….
Write for your audience not for Yoast.  If you're selling products to 13 year olds, by all means write to a grade 8 reading level.  If you're selling stem cells to PhD holders – target them with the language they need to understand your benefits and product.  If you take a look at ranking academic articles, they'd all get a big fat red dot for Yoast readability.  Those with that Yoasty Green light don't fair well… which suggests that Google isn't fooled by dumbed down content for readability's sake.
SEOs – What do you have to say about Yoast?  We'd love to hear it!
If you're using Yoast SEO and working in the industry, we'd love to hear your opinions. Do you use Yoast as a nifty time saver or do you use it for actual SEO strategy?  We want to know what all SEOs say about Yoast.  Tell us in comments!
Worried about your Yoast scores?  Talk to us about authentic, lasting SEO services that prevent these newbie errors!