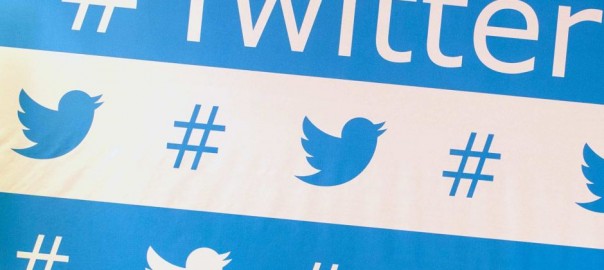 5 Ways Using Twitter For Business Has Helped Me Succeed
This is a guest blog by Jane Wardell, owner of Eat Out With Kids, Australia's most comprehensive guide to kid friendly restaurants. Jane has used Twitter to rapidly grow her business and to cultivate media contacts and relationships in the restaurant industry. Who better to teach us about using Twitter for business!
Twitter is almost the perfect social media for me – 160 characters per post means every message has to be short, sharp with no room for fluff. And with someone with a concentration span that rivals my five year old, that's perfect. I have been exclusively using Twitter for business reasons, because honestly, I really don't care what Charlie Sheen (or other celebrities for that matter) thinks. It took me a while to work out what my business could gain from Twitter.
I'm in the business of providing information to parents of Australia about child friendly places to eat, so I find Facebook is the best medium for me to get my message across, and to get feedback from them. After reading a few tweets and sending out a few of my own, I did get into the Twitter zone. I found it was a great place to network with people who may not necessarily be after my information (and that's why I'll always be active on Facebook as well), but with people on "the inside" who are a part of the hospitality industry, journalists or bloggers.
So here are five ways using twitter has helped my business.
Twitter and forming business networks
You'll find lots of bloggers on Twitter, and it's a great place to "get to know them". I particularly follow food bloggers and mummy bloggers who are not only entertaining, but are a great source of information. In turn you get your own profile out there are well, and I've had my information shared on their networks which is a great help in increasing my profile. Twitter is, in my opinion one of the best social platforms for business networking.
Using Twitter for sharing business news
This is a pretty obvious one. You can tweet links to posts which has brought traffic to my website. I also tweet any big news, like a TV appearance I had which increased my credibility. I also have a short sharp concise Twitter profile with a link to my website, so traffic has come from my Twitter profile as well. As with all social media it's a fine line between just the right amount of self promotion and spam, so I don't do a huge amount of linking to my website in tweets.
Keeping up to date with happenings and the industry
Twitter is very immediate. Bloggers use Twitter to tweet their latest blog posts, which restaurant they're at, and a photo of what they're eating! I've heard about lots of restaurant openings (and sadly, closings) via Twitter, and the tweets usually include an opinion of the place. It's pretty easy to decide whether that place is going to be a contender for my niche, so by following Twitter I can keep up with the comings and goings of the hospitality industry from the comfort of my couch (and iPad).
The restauranteurs themselves are big fans of Twitter. They often tweet about their lastest news, and it's how I kept up to date with reopenings of restaurants after the Brisbane Floods in 2011.
Using Twitter to reach the media
This is a big one. There are ALOT of journalists on Twitter. Lots and lots and lots. They use Twitter to get leads and information on the subject they're following. I was lucky (and I mean lucky) to happen to see a tweet from a food journo asking if anyone knew of any dog friendly cafes in Brisbane. Strangely enough, its things like that I notice when I'm doing my research and I tweeted back to her about 4 that I knew of. I had never interacted with her before, but she really appreciated the relevant information I gave her, and in one tweet I went from not knowing her, to on her radar. Twitter is amazing for business PR.
Taking advantage of red hot news
A restaurant has a last minute special on a quiet night which they tweet about and it reaches the rest of the twitter-sphere. This kind of information is relevant to me and the parents of Australia, so I can take that and spread it through the channel where I get the best engagement with my readers- Facebook. So the word gets spread to the relevant target. The readers appreciate knowing that red hot news so I offer them real value, and the restaurateur appreciates getting their news out to a relevant audience, so it's win-win!
So the take home message of Twitter is networking. It has brought me into contact with lots of people I would have otherwise never interacted with. It's fast, casual, and a handy tool for my business. Using Twitter for business isn't just "another platform", it's about the big picture for your business, and you have to keep your eye on the big picture!