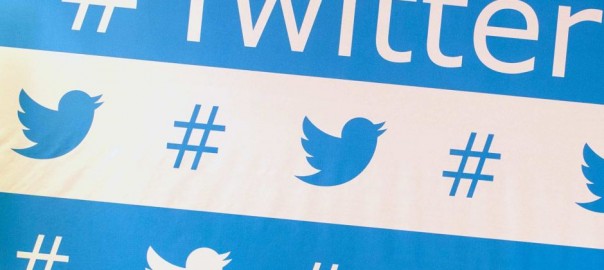 Using Twitter For Business – 7 Proven-To-Work Strategies
Tip 1 Keep it personal, not automated
I for one absolutely hate it when I get bombarded on Twitter by the personal messages flogging a free e-book or report.  The messages often aren't even personal, and it screams of a blatant spam grab for details.  That's why it's best to keep things personal.  If you're going to message somebody personally on Twitter, make sure you really do that.  Don't fall into the automation trap, because people simply roll their eyes and ignore you.
Tip 2 – Be yourself and be conversational
Nobody really reads those Tweets that appear every five minutes to promote a product or service.  Unfortunately though, too many people do this on Twitter.  The key is to be yourself and be conversational – that way you stand out.  Talk about an experience you had that day, ask others how they are doing.  Things like this show that you're personally handling your Twitter account, and that you're there to build relationships – not force feed promotional messages to your followers.
Tip 3 – Follow your industry leaders
You've heard of how mentors can be really valuable in helping you in your journey to success, right?  Well one way you can learn from mentors is by following them on Twitter.  These people are your industry's leaders, and you can follow them on Twitter and pick up some great tips for yourself.  Feel free to join their conversation as well, because your industry leader may end up pushing new work your way.
Tip 4 – Respond to those who mention your business in Tweets
Whenever somebody mentions you on Twitter, you'll know about it.  Use this tool wisely and ensure you respond every time you are mentioned.  Show your appreciation when it comes to complimentary mentions, and if a mention is less than complimentary, be gracious and professional.
Tip 5 – Use Twitter to Share Your Business Nous
You are an expert in your field, and part of that role will require you to share information that will be valuable to your followers.  The more valuable your information, the more memorable your business will be to your followers – and they may become customers or people who send work your way.
Tip 6 – Ask questions to get a conversation happening
Show an interest in your followers by asking questions, and see the conversation start!  Conversation facilitates rapport and trust building, and that is essential for your business growth.
Tip 7 – Quality not quantity when it comes to followers
 Some people believe that the more followers, the better.  Truth is it's all about quality.  Choose who you follow carefully, and then you will find that the quality of your followers increases.  Choose to follow those people interested in what you do – people who may become partners or even clients.  Keep things manageable, because that way it's personal and the results will always be better.
And remember, getting good results from using Twitter for Business takes time and persistence.  Dedicate a certain amount of time each working day to Twitter and to following the above tips.  The hard work will pay off!
Leah Gibbs is the Founder and Business Manager of Lifestyle Careers and WAHM.com.au
With an award winning National Job Board, recognised blog and the No. 1 leading website that supports Australian & New Zealand home based professionals, she has written articles for major magazines, newspapers, online resources and professional organisations. She has also been featured on the Channel 7 Sunrise Morning Show and is often called upon by the media to provide her expert opinion.