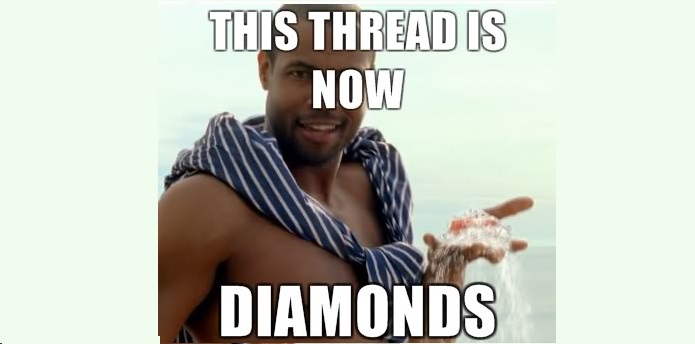 There's nothing worse than a spammer in a group – usually they're just deleted and banned but check out how this group of copywriters chose to "school" their spammer!  It all started with an Incredulous Wonka meme and a hard sell pitch…..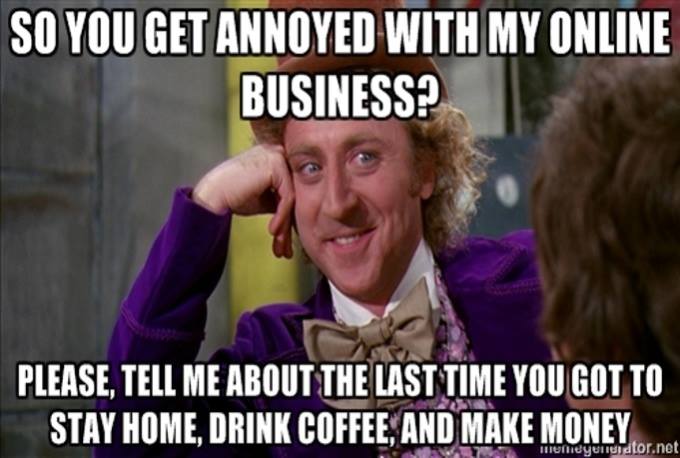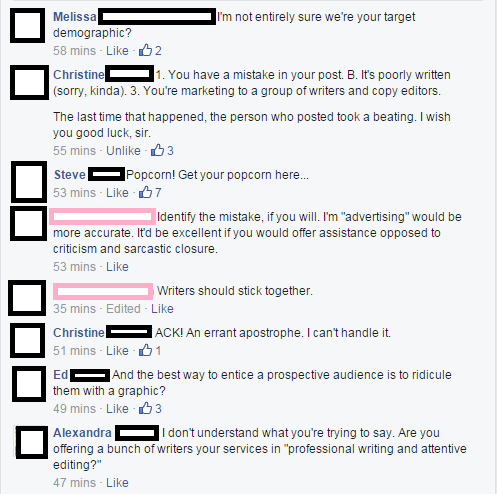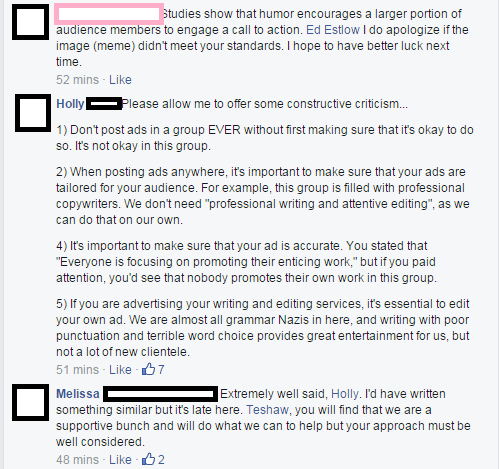 Our spammer takes a hint and decides to edit his initial post to be more accurate.  He is being "schooled" by these copywriters, quite literally!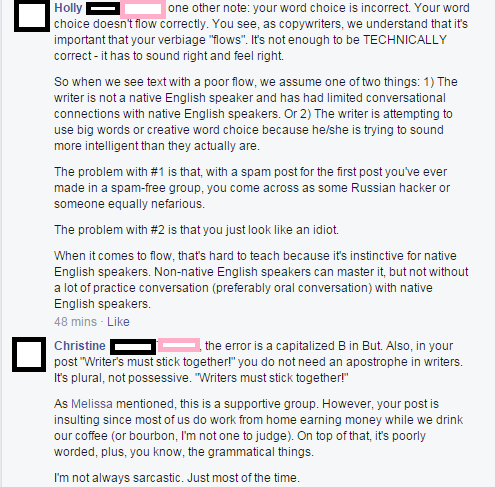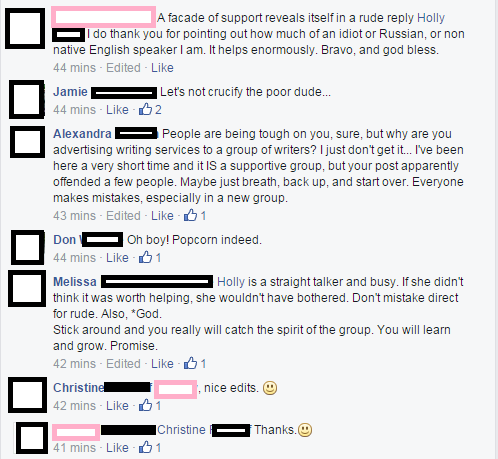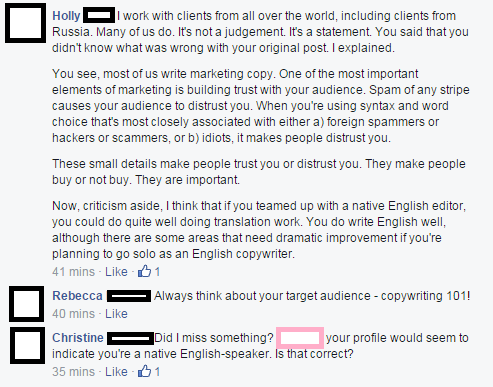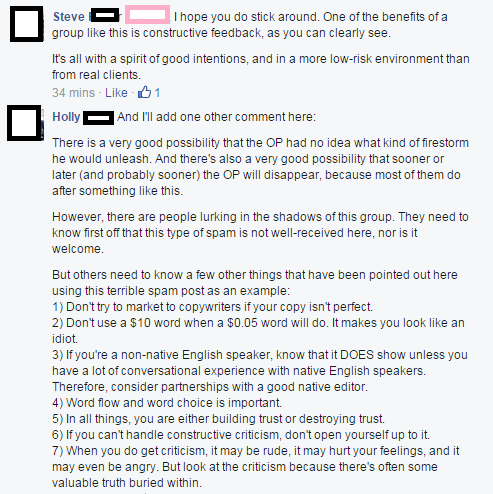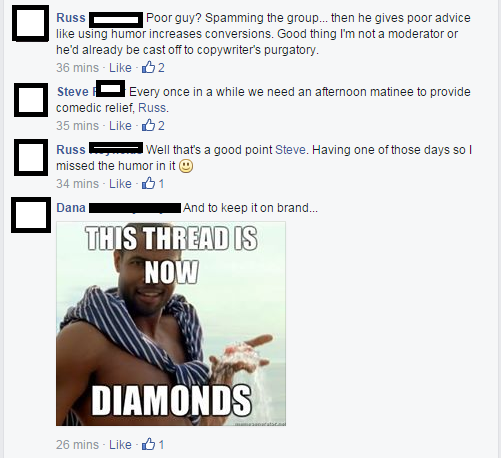 Finally, our spammy friend made one last edit and joined the group in earnest!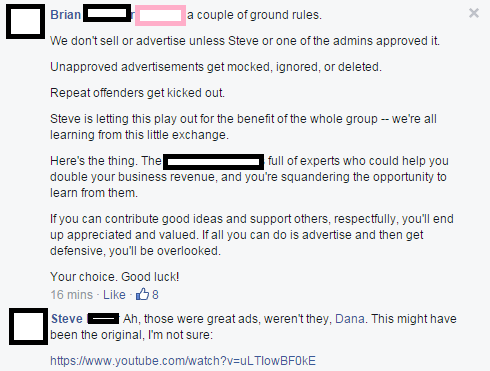 Spammers be warned, spamming copywriting groups may end in you forming meaningful relationships and building a network of savvy writing buddies – but please, don't!


 Check out our one minute grammar lessons

 See what our clients say about our copywriting services

 Talk to us about copywriting and copywriting training now