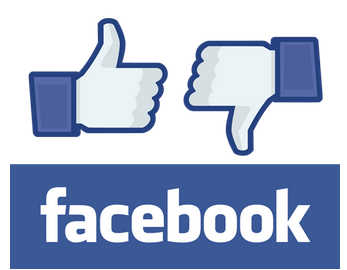 Using social media for business
Social media is an invaluable marketing tool for small business owners. When used effectively, social media can:
Increase website traffic;
Build conversation;
Raise brand awareness;
Create a brand identity and a positive brand association;
Improve communication and interaction with your key audience.
There are a number of social media platforms that work well as marketing tools for small business, but how do you decide which one is right for you? Check out our rundown on social media, their demographics, and what they can be used for to help you decide.
Social media rundown
Facebook
Facebook is a friendly, casual environment requiring an active marketing strategy. To start with, you need a Facebook Business fan page. A key part of an effective Facebook strategy is using its visual component. You want to further the conversation with your audience by posting industry-related articles, images, and videos. Make sure you keep your voice informal, to match with Facebook's atmosphere. 67% of people who use the internet are also using Facebook. In Australia last year, Facebook had 14,000, 000 users. If you choose this as your social media platform, your potential audience could be huge.
Twitter
Twitter is basically a micro-blog, where you broadcast your updates across the web in 140 characters or less. You can follow other people in your industry and related fields, and gain a steady stream of followers in return. Mix up your business-related content with some fun and quirky tweets to keep things interesting. You'll want to retweet positive reviews from customers and answer questions when they're put to you. You need to interact as much as possible to be effective on Twitter. 16% of all internet users also use Twitter. In Australia, 2, 791, 300 people use Twitter. Again, Twitter's popularity could result in raising your brand's awareness and building a huge audience.
Snapchat
Snapchat is a mobile app that's designed to let you send private or public images and video to people from your smartphone. Advertising with Snapchat is way too expensive for small business owners, so your focus should be on sharing content and growing your audience organically. You can share your snap codes on your website, Facebook page, or blog to promote your Snapchat account and grow your audience. In Australia, Snapchat has 2,000,000 monthly active users. You can use its popularity to interact with your audience in creative ways while increasing traffic to your website.
Instagram
Instagram is an image sharing mobile app, with filters to make your photos unique and interesting. The idea behind Instagram is a community built on visual storytelling – this can be a great way to create a fun brand identity and interact with your audience. 28% of internet users also use Instagram. This translates as 90 million people worldwide. Your images will help you to create a dynamic brand image and positive brand association. Your website traffic could also increase as a result.
Pinterest
This social media platform is based on images, and is ideal for retail businesses. If you utilize the pin board system creatively, though, anyone can benefit from it. Pinterest allows small businesses to showcase their products while developing a personality for their brand through unique pin boards. Add a widget to your blog or link your Pinterest images to Facebook to create a seamless marketing strategy. Worldwide, Pinterest has 25.3 million users. You can potentially display your product to millions of users in whatever locations you desire – in ways you yourself have designed. In Australia, three social networks are reporting consistent growth. These networks include Facebook, Instagram, and Snapchat. If you are looking for the network with the biggest potential audience, this could be a big factor in helping to make your decision.
That Time I Needed A Publicist Stat… And How To Nail Social Media Sales Conversions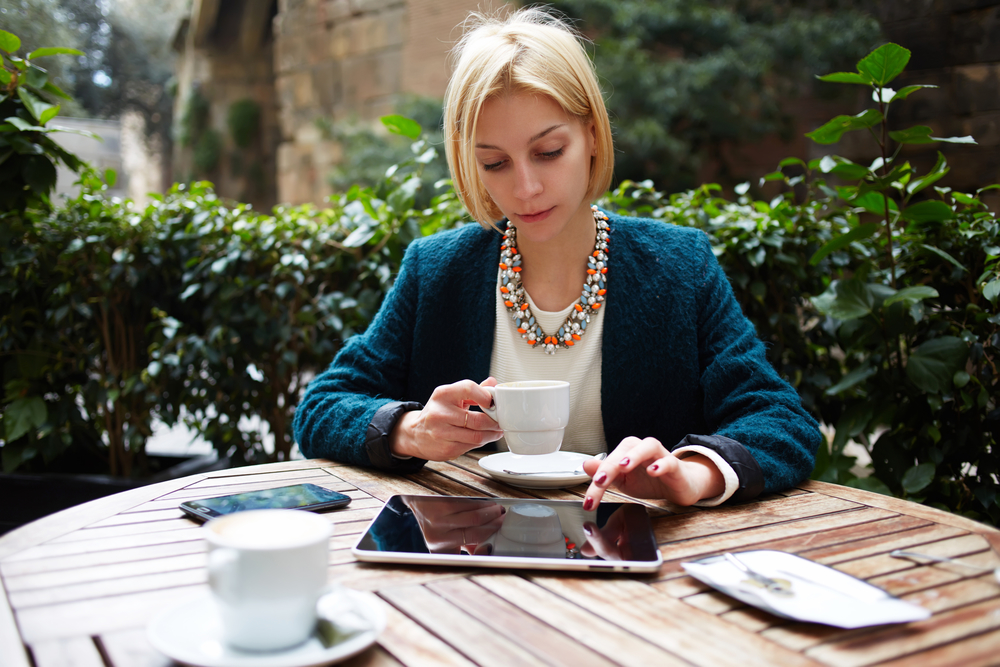 You know how it happens.  When you need a publicist, it's often at really short notice and it's always when your usual publicist is off climbing some exotic mountain or in the middle of some massive PR campaign.  Always.  Never simple.  I had a need.  I had a need clearly not being met.  This is the story of a B2B service who knows how to NAIL social media sales conversions.
Fast turn around B2B services – and the actual sales process
I'm a Google girl.  I Google for services all the time.  My Yellow Pages exists only to make sure both my monitors are at the same height.  This time though, I needed someone fast and I needed someone good and I needed someone on budget (damn PR companies are expensive!)
I didn't Google because I didn't want to go through the vetting process.  Actually that's not true.  I never even considered Googling.  I didn't even think of it.  So all those PR companies with kickass SEO just lost out on my (not huge but still reasonable) spend.
I went straight to Facebook.  I went straight to the groups that are filled with business owners just like me.  SMEs in that middle tier of being well established and making good money but not on a whole "corporate bigwig" level.  I went into two groups and popped the question:
"Can anyone recommend a good publicist for a quick job?"
Within minutes, I not only had a list of recommendations but a frank, honest, open discussion about the pros and cons of each.  People who had worked first hand with them told me about approximate pricing and what worked well and what didn't.  Those who knew a few told me about their reputation and the interactions they'd had in the past.  Those who came from a PR background assessed their work with a quick, critical eye and offered feedback.  In under 10 minutes.  Bam.
How the publicist converted a sale she didn't know she was making
All three names on my maybe list were familiar.  I crossed one off because I wasn't overly keen on her writing style.  BAM. TOP TWO.  The other two, I used Facebook's Search function (on a computer – doesn't seem to work on devices) to look up "My relationship with (name)" and it returned a list of engagements they'd had with my friends and in groups I frequent.  Turns out one of them has worked with a few people I really respect.  Turns out she's been interviewed by a few businesses blogs I read.  Turns out I had conversations with her months ago in a few groups and that's why the name sounded familiar.  I had asked a question in a group, she'd responded.  I checked my inbox…read her response again.  Oh yeah, I remember her, she was nice.  She gave me two minutes of her time to help me with a problem.  She was professional and friendly.  I had a quick, positive interaction with her back in 2015.  Bam.
She made a social media sales conversion without ever trying
This kind of thing isn't really trackable unless you ask the question – "why are you hiring me."  On paper, the publicist got a random social media PM. She could see the old conversation in the message so she knew that we'd once spoken and I wasn't just a social media spammer – which means she had no qualms about considering me as a client.  She didn't see the sales conversion process in Facebook groups – just that someone she'd chatted to the previous year was coming back for a quote.
How to ruin your conversion rate on social media
The social media sales conversion process is all about word of mouth and personal branding. B2Bs that don't understand social media marketing are setting themselves up to either miss out on the sale or worse. What's worse than missing out on a conversion is putting people off immediately.  That's not just missing out on a sale, it's making sure you're front and centre in the next group discussion!  When  a potential lead does the "My Relationship With (Your Name)" search, is it going to return warm conversations between you and their friends or will it return countless incidents of spamming in all their favourite groups?
SEO is vital, but so is social networking
Yes, it's important to be there when someone Googles your service.  This is undeniable.  What's also important though is to build a strong network of people who will recommend you when you're needed – right on time for a fast lead that is highly likely to convert.  Social media for B2B brands is ALL about the networking.  Social Media Marketing – aka the activity you do on your page, is less important.  It's there to showcase who you are and what you do,  but it's rarely what makes social media sales conversions.  It's what happens in the groups, not on the pages that makes you money.
Should Group Buying be Part of Your Online Marketing Strategy?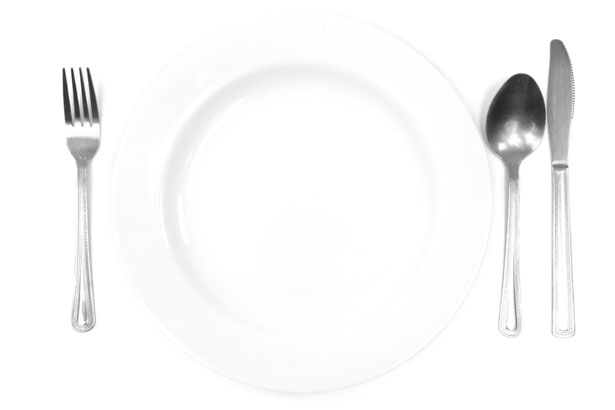 It's tempting….you see people selling five squillion items….and you think, imagine how many new customers I could reach with group buying as part of my online marketing strategy. Group buying sites like Living Social have run their course and now that the hype has died down, let's talk about what they've done for small biz.
A nameless friend, working as a sales rep for a nameless but rather large group buying company told me about his experiences with his clients. His opinion was that group buying sites can work for a select group of businesses but can be devastating for just about all others. He was looking for work when we spoke, after seeing good clients suffer hard times after purchasing a group buying plan.
What kinds of businesses could consider a group buying deal?
There are a few boxes that need ticking before you even consider it, and some are vital for your business's survival. If you can't say yes to ALL of these, walk away. To consider it as part of your online marketing strategy, you should:
Have a product that has a high repeat business rate – some restaurants are OK because the customer likes the experience and comes back, hairdressers can do OK if they have the resources and temperament to serve that many customers without making money. They must deliver a great result because the money is in the repeat business.
Profit should not be relative to uptake. Short gym memberships where there is no or little extra outlay for extra customer volume works well too. It's ideal for movie cinemas, theme park and zoo admissions, roller rinks – anything where extra customers don't mean extra outlay and in fact can bring in good money from the concession stand.
Have a product with a high mark up – make sure you're still making at least 10%. eProducts such as eBooks, online courses and printables are great for this as they have little to no overheads. Group buying for businesses didn't take off on the same scale as retail (and in fact, the one I used went broke before my day came up!) Remember though, that if you offer a product that might have sold to 10% of those buyers at full price, you're missing out on that income too. Expect a drop in sales for a fairly lengthy recovery period.
Be able to handle the volume, not just in products but website traffic and phone calls. This is the forgotten cost. You may need a temp for a few weeks to man the phones and take the bookings; you may need more room on your server if a thousand people suddenly want to redeem their coupon online.
Expect an unusually low repeat business rate. You're not attracting the usual buyer, you're attracting the bargain hunter. If it " ain't under a tenner" they don't want it (OMG I slipped into Walmart talk without even realising). So they'll use you and never call…. No matter how great your product or service, this is not your target demographic so you'll never have the repeat business you're used to from your regular customers.
Tip: Under no circumstances should people be allowed to buy more than one coupon – this should include gifting (some daily deal companies don't allow you to dictate this) as the real money made on these is not the initial sale but the exposure and repeat business. If it's not on, it's not on. This point is non-negotiable.
Offer extra incentives to come back. Chances are the clientele you meet will want cheap and cheerful – so include incentives such as $50 off a second session etc to get the repeat business. This should be on high mark up stuff so you are making a worthwhile profit on the second visit or purchase.
My Group Buying Experiences
I buy these things but probably have a 30% rate where they don't deliver or don't deliver to the terms in the deal – I waited 6 months for a cleaning lady to have time to book me in – so irresponsible was the group buying site to sell to a small cleaning business… The Mexican Restaurant we ate at told us that they'd only meant to sell 300 but the group buying site had sold 3000 – within six months, this restaurant that had stood on its spot for so many years, was gone. It could be that they were going broke and opted for this Hail Mary Pass or it could be that it helped them to go, quicker than they'd thought possible….who knows.
Sadly, it wasn't just the restaurant, it was the beauty place, the hair dresser, the laser hair torture centre, sorry, clinic…..all labour intensive small businesses in competitive retail markets. So when a client, with a labour intensive small business in a competitive retail market asked me to find out if group buying should be part of her online marketing strategy, I did a bit of snooping.
A nameless friend, working as a sales rep for a nameless but rather large group buying company told me about his experiences with his clients. His opinion was that group buying sites can work for a select group of businesses but can be devastating for just about all others. He was looking for work when we spoke, after seeing good clients suffer hard times after purchasing a group buying plan.
Sadly, right now, I know of another business just about ready to fold because of a bad group buying deal – she's a one person show doing spray tans and she's booked up for months with $8 clients – so much that she can't even take repeat business. She's working 16 hours a day to avoid legal problems, all because she was frustrated with her online marketing and wanted a bigger bite of the pie – bad plan. There are better ways to reach customers online, perseverance and carefully considered ventures will beat a get rich quick scheme, every time.
What You Need To Know About Running A Giveaway
Want to run a giveaway on your website or blog? Do you need a permit? What about terms and conditions? There is a lot to take of information you need to know.
Running a giveaway isn't as black and white as having a prize and choosing a winner. There are legalities that must be followed. A lot more than you may realise. By not being compliant of these competition laws, you are at risk of being hit with large fines.
Types of competitions and their legal requirements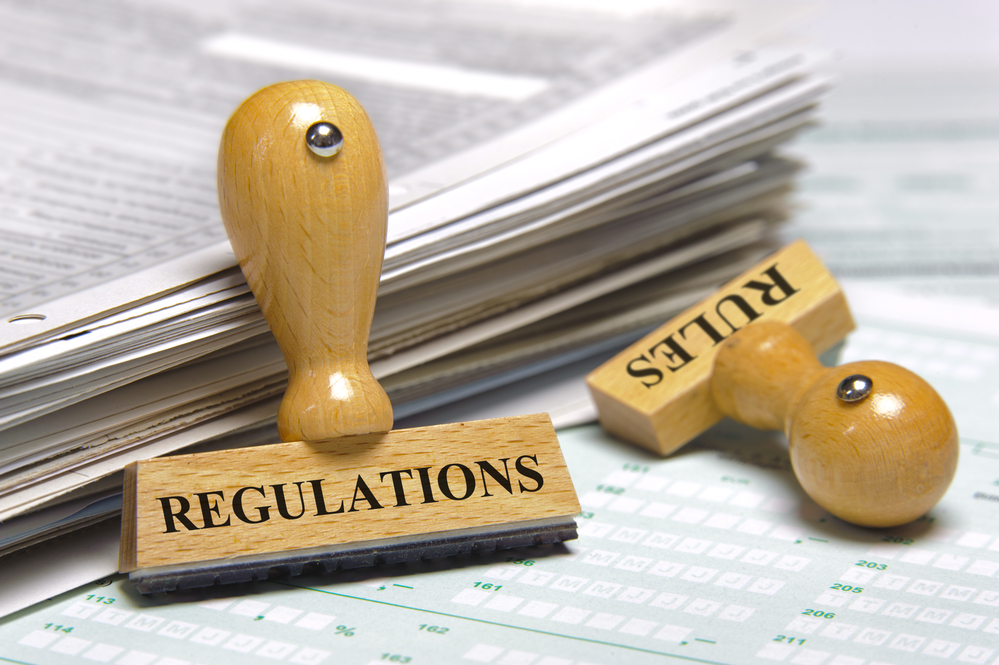 There are two kinds of giveaway promotions. Game of chance and game of skill.
Game of chance
This type of promotion requires permits. Each state and territory has different requirements and rules for their permits.
QLD – A permit is not required for prize pools under $5000. For a complete fact sheet of criteria see here.
NSW – NSW has strict guidelines that must be followed and ALL chance competitions must have a permit regardless of the prize pool value. Visit Liquor and Gaming NSW for further information.
ACT – A permit is not required where the total prize value of the Trade Promotion Lottery does not exceed $3,000, however certain conditions must be met when conducting an Exempt Lottery. These conditions are detailed in the Exempt Lotteries Information and Conditions sheet available here.
VIC – As of June 2015, a permit is no longer required however you must still comply with existing guidelines. For full details visit the VCGLR.
SA – If the prize value exceeds $5000 or it is an instant prize (regardless of the prize value) a permit is required. For fees and other guidelines visit SA Consumer and Business Services.
WA – If entry is free, a permit is not required however WA gaming guidelines must be followed. For more information visit WA Gaming and Wagering Commission.
NT – The NT have two classes for their competitions, minor and major. A minor promotion is where the total prize pool does not exceed $5000. If running a 'minor' promotion you will not require a permit. See here for further terms and conditions.
Game of skill
You can avoid the need for permits by running a game of skill. This requires you to ask a question that provokes a unique answer and the winner must be chosen on the merit of their response. Chance plays no part in deciding the prize winner.
What to include in giveaway terms and conditions
Terms and conditions – If you are running your competition via Rafflecopter, they offer a template for terms and conditions. This is handy because you must specify in your T&C's the specific dates your promotion is running, if the entrants email will be collected for newsletter signup and what happens if no winner is awarded.
You should also include:
· Whether the promotion is a chance or skill game
· Conditions of entry – for example: Australian resident's only, minimum age, etc.
Other things to consider
· If you want to target a specific market or location add in an identifying question. Such as: ask for their postcode, age of their youngest child, etc.
· Make entry easy. Don't require entrants to do too much because they will put it in the too hard basket and you will lose potential entries as a result.
There is so much to consider when running a giveaway and it is important to know the facts before starting.
If you need assistance promoting or running a giveaway for your business, contact the professional team at Talk About Creative now!
Why Your Facebook Reach is Down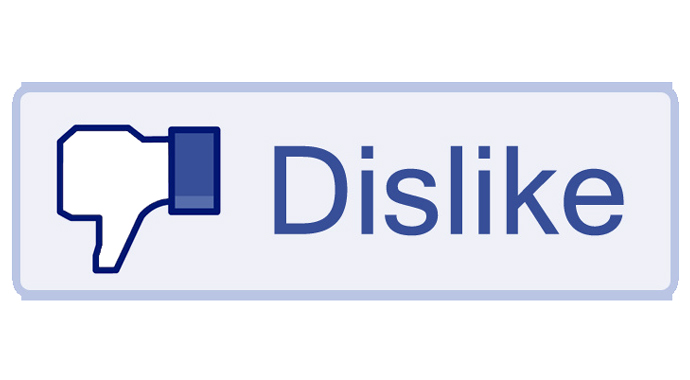 Oh the gnashing of teeth and wrenching of garments over the latest offering from the team at Facebook… They've stopped pretending and finally, expressly said (if not in so many words), "you want reach, pay for it. "  Facebook reach is in decline and it's only going to get worse.  This is a HUGE problem for anyone who has built a business on Facebook and not diversified!  Social media marketing is changing for the worse, are you ready?
Is this really a big revelation?
This isn't a surprise to anyone really right? It's a little sickening feeling that has been coming and going for over a year now, where reach totals wax and wane and gradually decline. Well, Facebook now admits that is happening.
The overall industry trends
It's not just Facebook. This is the next stage of online marketing. We're simply leaving the honeymoon period of formulaic SEO and formulaic memes-for-reach being the "phone it in" approach to social media marketing.
When Article Marketing was abruptly destroyed by Panda Updates, the result was an amazing new focus on quality content online. When spammy links were targeted by the Penguin Updates, we saw an end to 10000001 crappy blogs. This has made online marketing so much more difficult – so, so very difficult that we've seen countless SEO firms disappear overnight (often in a fly-by-night fashion, leaving a trail of destruction). Those that have stuck around have done it by doing exactly what Matt Cutts ordered, focus on quality.
Remember:
97% of Google's revenue comes from advertising*
In 2003 there were 89,000 Adwords advertisers#.
In 2007 there were 1 million Adwords advertisers#, in 2011 there were 1.2 million*
To boot, Google upgraded the way you used Adwords, making it easier and SEO much harder.
Is any of this sounding familiar?
In 2013, all the changes to Facebook reach were designed to improve user experience while making it harder for advertisers to achieve easy organic reach. Facebook advertising has had a MASSIVE overhaul with multiple advertising options, including remarketing, OpenGraph, lookalike targeting and Power Editor. These are all designed to make Facebook advertising better – and they do.
So, what are your options as a small business?
1. Suck it up and pay for ads
Facebook ads are still extremely affordable if you don't buy into sponsored posts (promotion for noobs). Like Adwords, you'll cut out all the crap sourrounding stats and engagement and go straight to your black and white, concise processed data. That's a big saving on time – for a little increase in expenditure. Like Adwords though, it's a temporary measure – for sustained results, please throw more money at it!
2. Refocus on groups
Most businesses on Facebook now have a group for their existing clients. This means you'll likely get more interaction, so it will be easier to get more interaction. You can then join network buddy's groups and interact with their group members and then maybe a few of the bigger industry wide groups too. Then, just use your page wall as a 'brochure" for your business, while the wheeling and dealing and acquisition goes on behind closed groups. This does make it harder for retail and online boutiques as your "tribe" isn't familiar with the concept of joining a group. You'll need to create an incentive to do so. Similar to "private events" the success of this will depend on your sales expertise and brand equity.
3. Move to a broader content marketing plan
Use those email addresses
If you've been playing the game well, you've now got a meaty list of email addresses harvested from the never ending onslaught of Rafflecopter promotions. It's time to dial up the email marketing activity and set up some lookalike audiences for best value ads.
Use that network
You've been social networking? It's time to turn up the volume on all those contacts you've made. It's time to start cross promoting, guest blogging, resource pooling and generally using and abusing each other to get more sales.
Use that content
All that stuff inside you dying to get out….let it out. Learn how to use basic photo editing software and make some cool infographics or images to offer to blog owners. Reveal the secrets of your success (well some of them) or some amazing insights to popular blogs in your industry.
It's also time to take all those eggs out of the Facebook basket. The other big social sites a few years behind in terms of getting their "advertising act together" so you'll still have access to that beautiful honeymoon period you've been enjoying until now. BUT, remember, they too will go this way…eventually – be ready for it.
Play it old school
Give up, throw your hands in the air and walk away. Start hitting the pavement, the networking events and the chamber of commerce and start digging up customers the old fashioned way – old school sales and networking. This should be part of your overall marketing strategy anyway but really, this is basically you giving up and deciding to not be in business in ten years. So this is a BIG call.
Just keep in mind that lower reach IS the future of Facebook and hard fought ranking is the future of Google. Diversify and embrace new platforms or perish is about all you can do about it!
Facebook Edgerank Algorithm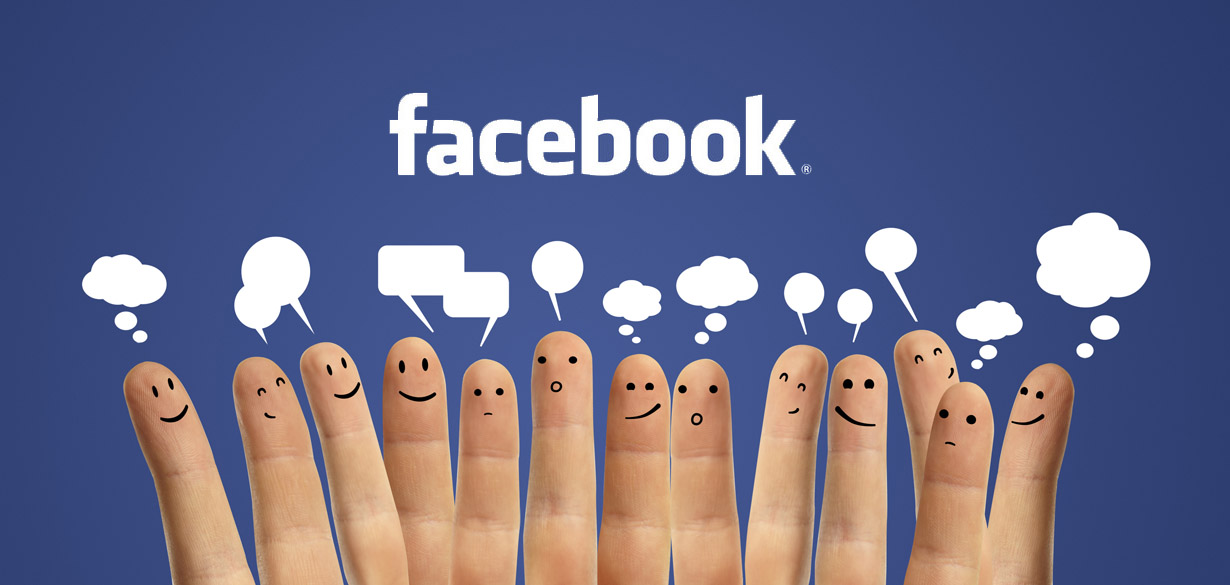 Like Google has an algorithm, Facebook uses certain factors (or metrics) to determine how many times your business posts will be shared with likers. This is the Facebook Edgerank Algorithm. Even if you have ten thousand likers, low Edgerank will mean that your posts just don't show up.
The Edgerank equation is made up of three factors:
Edgerank Affinity
This measures how much engagement and interaction your fans have with your page, including likes, comments, tags, question votes, wall posts and any other interaction likers engage in.
Edgerank Weight
Once the affinity is measured, it gives your post and future posts "weight". This weight determines if your post will be displayed on a wall or not. Once likers stop interacting and your posts drop off their wall, it's hard to get them back (our Social Media Strategy can help) so it's worthwhile keeping interaction up.
Edgerank Time
The longer a post has existed, the less weight it will carry. After 24 hours the post drops away altogether so it's worthwhile keeping an eye on your Insights tab and monitoring when your peak interaction periods are.
Facebook changes its Edgerank algorithm frequently, so you'll need to stay on top of these changes if you want to keep reaching your ideal audience.  You can like us on Facebook or join our newsletter for updates on these changes.
How do I get a list of people who like my Facebook page?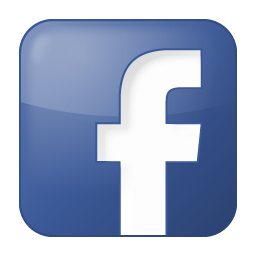 Graph Search (kind of)
Graph Search: it is Facebook's internal search engine and although it started out sucking, it's quite handy now. When you have Graph Search enabled type "People who like (your page name)" or if it can't find your page, use the search box on the right hand side. This will bring up a list of all your fans.
Then, you can search by all sorts of demographical information, such as the movies your fans like, other pages they like, groups that they're in – you can use all this data to get to know your fans. Then, advertise on those pages, join those groups, discuss those books – for greater reach, engagement and conversion.
You can also locate specific fans by typing "people named Jane Smith who like PAGE NAME" – you can then delete and ban any competitors you spot!
So, can I export my Facebook fanbase data?
Not really. You can save a list but you can't actually access all their data and export it to a mailing list for example. To save the list, click "share" and share the list in a private message – then you always have the data.
You can also right click and go "view source" and then make a word document out of the data – it'll look like a bunch of gibberish but you can use the find function to find specific information.
Technically you can export a list of your Facebook fan email addresses but doing so violates Australian spam laws so it's not advised.  Stick with a list of who likes your Facebook page and use that data to explore what interests them and their demographical information.
Facebook Marketing and Business Ideas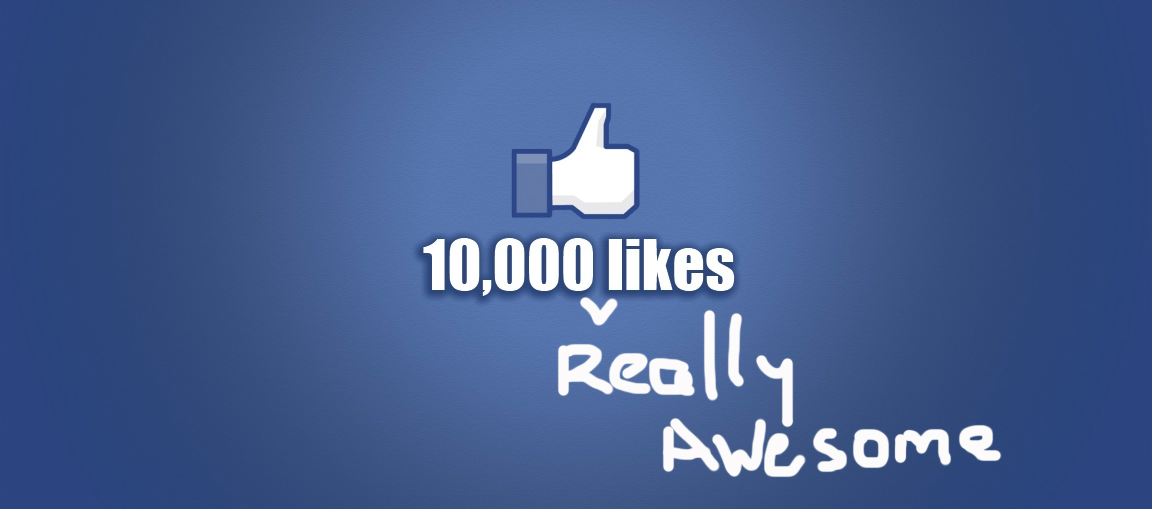 A quick blog (rant?) today on Facebook Marketing and the business ideas that crop up on everyone's favourite social media marketing platform.  Facebook is nicknamed "mombook" in some circles because the kids have all run off to Bebo or whatever the next big thing is this week and the men are all over on Twitter where you don't have to express your feelings so much.  All this leaves mummies to their favourite platform to hang out, chat, share images from Pinterest (their other favourite place) and to build a GIGANTIC and lucrative network of WAHM businesses.  So, what's the problem?
Facebook is a crowded little market place – for some kinds of business
Being mums, there are plenty of baby and lady products being peddled on Facebook.  Herein lies the problem.  Although we all love to look at pretty things, it only takes one or two to undercut and it all comes crashing down and everyone starts competing on price.  Great for the consumer as there's always a 30% off sale to be had, but terrible for businesses designed to buy groceries.
How do you make money selling baby stuff on Facebook?
There is a metric ton of money to be made on Facebook.  It's everywhere and if you've got mad Facebooking skills (which you will have if you've tried to run an online baby shop) you're going to do very well – IF you have the right branding and the right product.
First, if you're set on a baby brand, you want to be the world's greatest cool hunter.  With the world's greatest and most exciting products.   With the world's greatest and most unique branding.  And the world's greatest and most unique personality.  If you're selling what everyone else is selling, then it's going to come down to branding or price.  You'd best decide which you'd prefer.
If you don't have the mad Facebook Marketing skills?
It's time to diversify.  Here's the thing, I've searched everywhere for gifts for men through our expansive Facebook network.  Personalised ones, specifically.  There are approximately 50000000 places to get personalised baby gifts and one place to get personalised men's gifts, and they didn't have the colour I wanted.
I'm not saying men's gifts are the answer, I'm saying, is there no room for branching out and finding a few different items for a different demographic?  I see a million baby shops and nothing for tweens and teens.  I see a squillion mum gift shops and nothing for grandma (and grandma is Facebook's fastest growing demographic).
Ideally, you'd establish a new brand "just for tweens" or "just for pets" or "just for dad" and become THE ONE who does dad gifts.  If you don't have the time or website or resources for that, become the one that has a unique selection of "tween", "grandpa" etc.  I'd buy from you in a flash.
Facebook marketing, and all social media marketing, is all about relationship building and being awesome, you can do that across any business on Facebook, you might find a gold mine, just below the surface, under all those awesome baby clothes.
Improve Facebook Reach – Edgerank 2014 Breakdown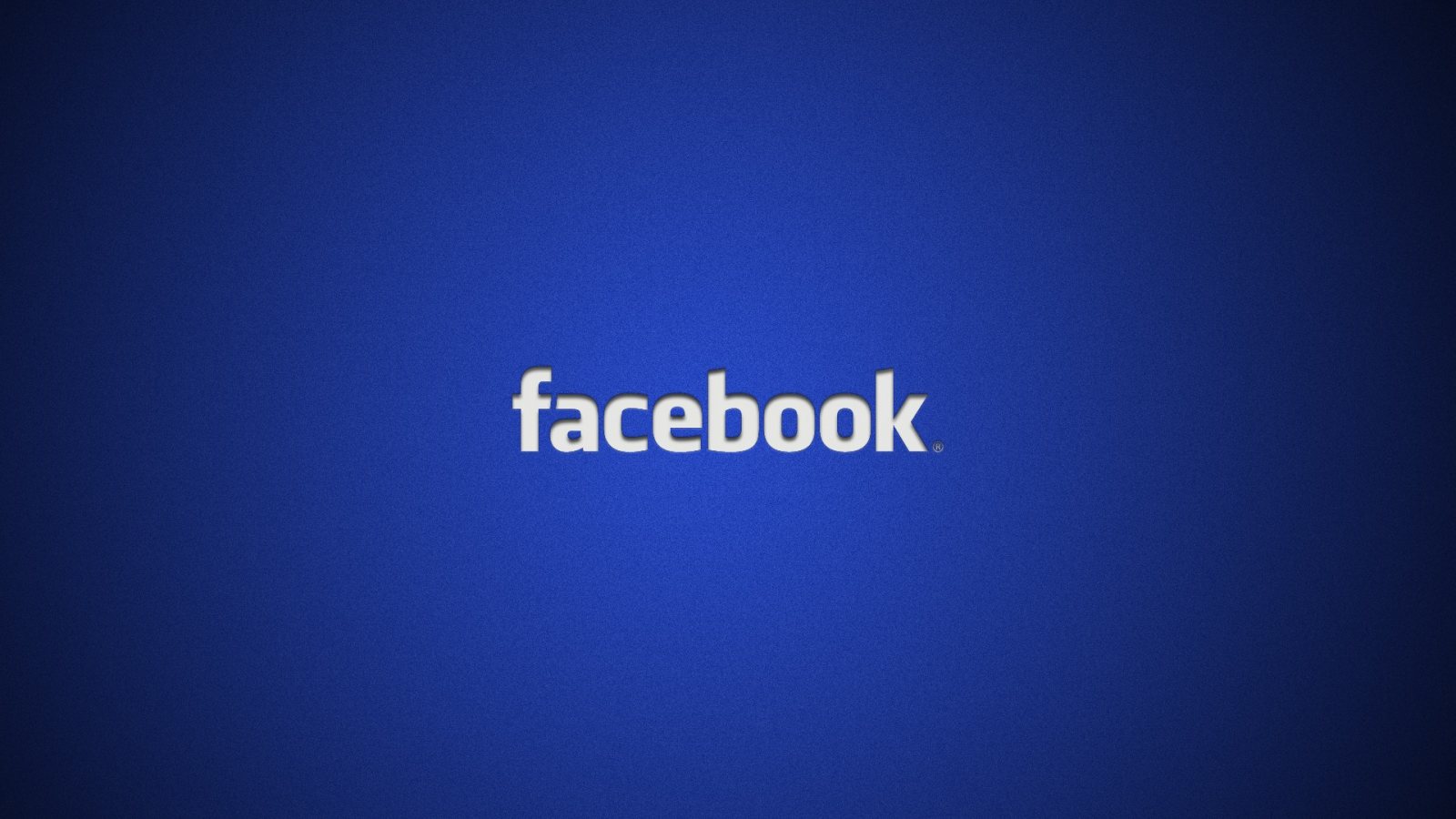 It's the question on just about all business owners' lips at the moment, how do I improve Facebook reach? The ever increasing changes to Facebook Edgerank means that 2014 has been a hard year! Social media marketing has become such an intrinsic part of so many business strategies that changes like this can make a huge difference to your income, especially if you're a small biz. All the recent Facebook Edgerank Updates have meant reduced reach – and that's causing big problems for small business.  Here's a break down on the Facebook Edgerank algorithm – so you can start to reclaim some reach!
Three key factors to determine how powerful your page is:
Affinity: Affinity score between the liker and page owner
Weight: The Weight of the kind of Edge (comment, like, share, tag etc)
Time: Time decay factor – each status loses power over time.
In 2014 there is a forth factor which has rocketed to the forefront of debate and importance since the update:
Content Type: The weight of the kind of content in the status update.
Investing time and money in somebody else's business (Mark Zuckerburg's business to be exact) is a big risk – especially if he's out to get a cut of profits. It's important to improve Facebook reach if it's impacting your bottom line but don't take your eye off your other "marketing" balls!
So, how do you use Edgerank to improve Facebook reach?
The recent update changed how a lot of these factors came into play when determining Facebook reach. Improving Facebook reach for many will mean tightening and tweaking the way you use Facebook.
Affinity is all about improving percentages
A number of studies on the Facebook Edgerank 2014 changes have found that average engagement hasn't changed that much….in fact, speaking in percentages, which Edgerank seems to do, the lower reach numbers mean higher percentages of engagement from likers which in turn leads to higher reach. Average engagement hovers around the 6% mark.
So in other words, this change is rebuilding Facebook pages from the ground up and only including the most highly engaged and interested parties. From a liker's point of view, they only see the pages in their news feed are ones they're highly interested in. Decluttering and improving the Facebook experience for them….in theory.
So far in practice, it's been a bit annoying because pages that we usually "lurk" are gone. It's those "lurkers" who could be more engaged that would come back to the fold if given the opportunity.
Facebook has helped us to do that, by paying! Eek. By paying the fees you can reach those lurkers, but unfortunately, they still need to be educated about constant interaction – or they will need to be "bought" back to the fold again and again.
Educating your likers about Edgerank (without DEMANDING things from them) is a good way to keep engagement up. Lots of pages are posting instructions and whatnot, very little of which works. Clicking the "get notifications" hasn't, in my experience fixed the problem.
Weight of Edge for Improving Reach
So how do you improve Facebook reach without paying? Edge. Edge is just anything that happens to a status on Facebook, sharing, commenting etc It's no secret that you can improve your affinity organically through posting quality content. This is a good thing, it minimises spam and corporate pages that suck.
In particular, get yourself plenty of comments to reach current likers and shares to reach new ones. Likes, comments and shares all expose you to friends of your likers but comments seem to be where the money is at these days! Tagging is also a great way to reach likers friends but it's not easy to get people tagging and it violates Facebook rules to ask them directly!
Content Type and Reach
In pre-update days, images were where it's at. In the weeks since Facebook Edgerank updated, plain statuses with no image have been performing well. There are also some signs that point to the old "shout out", tagging other pages, is enjoying a Renaissance. Images by most reports are down in reach. Interestingly, one experiment we did recently found that someone completely new to Facebook, liking pages for the first time, saw a lot more images than plain statuses….. As always links to third party sites will have low engagement, as the goal is to get them to click away from Facebook!
Time Decay and its Impact on Reach
It's always been best to "know your tribe" and their Facebook usage habits but recent studies have shown that more than 33% of reach happens in the first 10 minutes, 50% within the first 30 minutes and then after 90 minutes less than 2% of the audience is reached. This builds a case for knowing EXACTLY when your likers are online.
The way to overcome this is to get comments. Lots of them. And fast. Some studies have found that since the update, comments have the ability to increase the "time" factor, keeping your content closer to the top of your likers' walls for longer. This improves your reach just by hanging around longer, not by actually finding new people to reach.
So, is all this worth it?
Keeping up with the Google Algorithm is hard enough, is it worth fighting yet another algorithm? Is it worth investing in Facebook (both time and money)? Never put all your eggs in someone else's basket – especially if it's one of the most powerful money making machines on Earth disguised as a warm fuzzy basket! There's no denying Facebook is an INCREDIBLE sales tool for small business and it's worthwhile trying to improve reach on Facebook if you're getting plenty of sales through the platform. The Facebook Edgerank 2014 algorithm changes have hit small business hard so it's vital to remember; don't neglect your other marketing channels just to keep up!
Facebook Networking: 5 Facebook Networking Faux Pas you're probably doing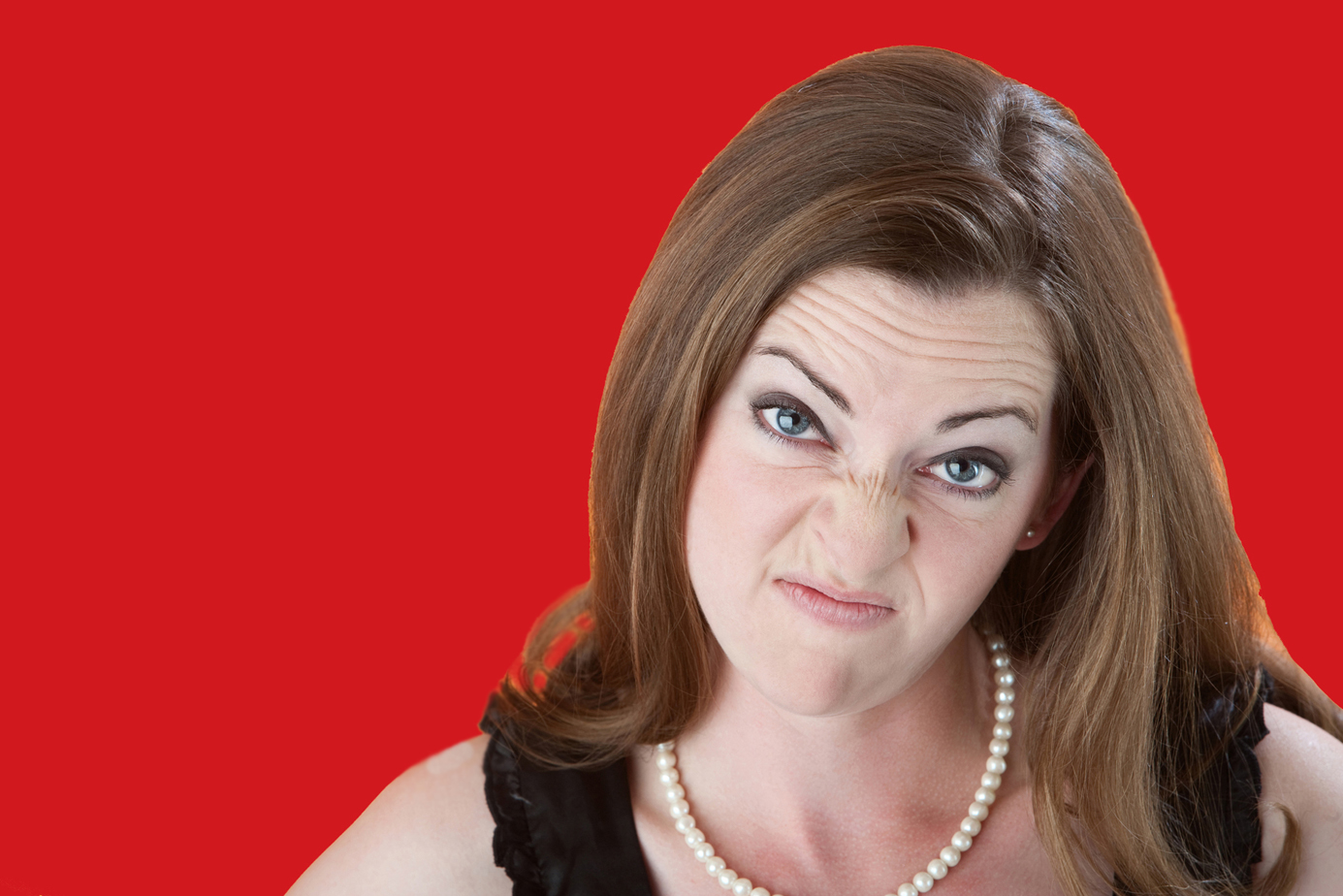 Facebook networking is hardest at the start up stage.  It's hard to get new fans and harder to get quality new fans.  But networking on Facebook is, really, just like networking anywhere else, except that the Internet sometimes makes us forget our manners!  Doing the "real world" test can help you to be a better Facebook networker.
Would you picket outside a shop?
 Imagine going into someone's business or club and harassing them for their beliefs or products.  Going into an established page and arguing about what they post on their wall and debating with their fans is the equivalent of holding up a sign and harassing customers in the street.  Their page is not there for you to voice your opinions, if you don't agree, move on.  Even pages with controversial topics do not exist for you to harass them – in the real world they call it freedom of speech.
Would you boss around complete strangers?
By going to a business wall and writing that most-hated message "Hi from @Business Name – liked your page, please return the favour" you're essentially running into a shop, spray painting your logo on their wall and then demanding they do you a favour.  This is the fastest way to get yourself deleted and banned.
Would you deal in stolen goods?
Sometimes it's hard to know the source of an image or idea on the Internet.  It's true.  Strictly speaking, any content that you share should come with written permission by the intellectual property owner.  The idea of social media though, is to share great ideas.  Finding the balance can be tough.  However, sometimes it's completely cut and dried.  If your competitor or someone in your network posts original work that they have created, and you share it without acknowledging them, you're essentially shoplifting from them and then selling the stolen goods!  Sometimes the line isn't fuzzy at all.
Would you say that to her face?
Ahhhh the internet and all the blissful anonymity it delivers…only, Facebook business is actually a very small world.  Your network is likely to be fewer than one hundred interested parties, each representing you to their fans.  Bitching about other brands in email, private message or in a Facebook group is a written record that exists for all time.  Would you send letters to mutual friends or associates of a competitor that contained bitchiness or even defamatory wording?  Or would you be scared of legal action?
Would you complain at the top of your voice in front of a shop full of customers?
So, someone has wronged you.  Imagine you could get dozens potential customers into your shop – would you spend that time bitching about how crappy your life is, or would you draw them in and make them love your brand.  Moaning on your wall brings people down.  They choose to frequent your "shop" but if you ruin their mood, they'll stop coming by!
When networking on Facebook (or any social medium) always do the real life test to ensure you're not offending! Facebook networking  is the ideal way to build your brand, customers and income – but be sure to use a little finesse!
Instagram Best Practices for Business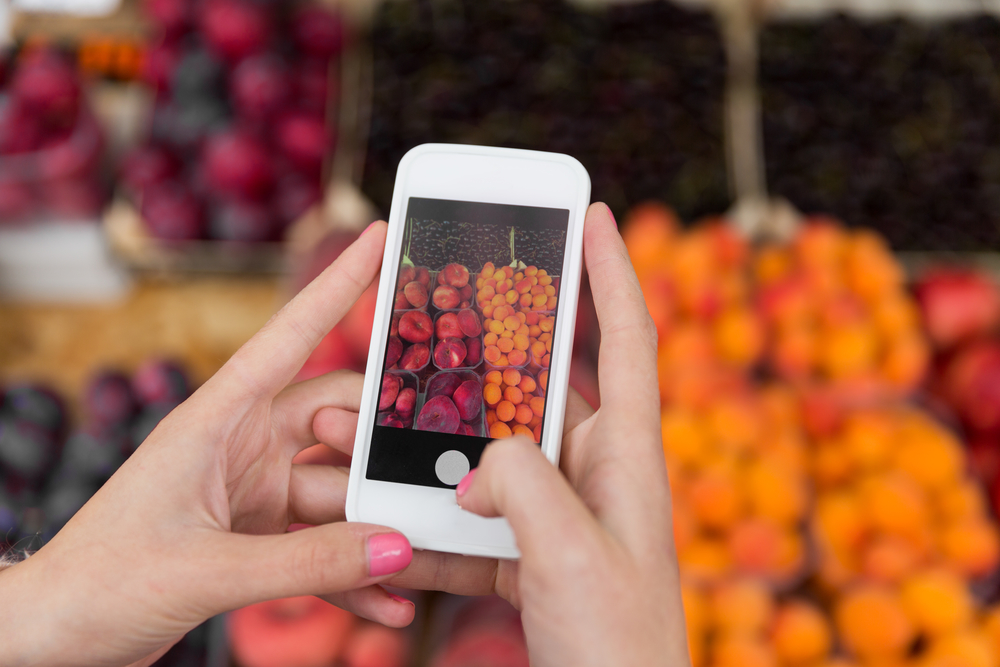 If you're selling a visual product you pretty much have to sign up to Instagram.  Instagram best practices are similar in some ways to Twitter and Pinterest – so the transition will be more intuitive than say Google+.  If you find you're struggling learn more about our social media services here.
Instagram Hashtagging Best Practice
Tap into the most popular hashtags in your niche and use those, and any other relevant hashtags you can find on each Instagram post. Check out your competitors, followers and industry, find out the hashtags they use, and use them too. You have up to 30 for each post – Instagram best practices dictate using at least nine but more is more on Instagram!  This is one area Instagram best practices are highly preferable and different to Twitter's! If need be split them up into the comments too. Keep a list of hashtags relevant to each group you target with images, then, when opportunity arises, you can go back and add extra hashtags in comments to keep your content reach up. If in doubt use hashtags.org for inspiration.
Instagram Culture
Understand the culture of sharing and visual media and then jump on in. Use hashtags relevant to your business but keep a few of the most popular ones on your radar too – if they're relevant to your image! The most popular hashtags for Instagram include: #love #instagood #tbt (throwback Thursday) #cute #photooftheday #happy #beautiful #picoftheday #instadaily #fashion #igers #instalike #food – these may not be relevant to your business but do give some insight into the Instagram culture. You can also use a Hashtag grader – this is a Twitter tool that can be helpful to business on Instagram too.
Audience Engagement on Instagram
Know your audience – who are they following, what do they respond to – network with their influencers and tap into established markets full of your ideal customers.
Engagement – double taps, questions, surveys, invitations, story sharing – be sure you're asking your market what they want too.
Network – shout out to peers, influencers and customers you'd like to grow your relationship with. Keep the list current and growing all the time. When a relationship starts to bud, actively respond to their photo posts. It's about building relationships, not just pushing content out there.
Calls to action – Don't be shy about asking people to follow you – tell them what your want them to do, concisely, clearly and politely
Stay current – all day every day, upload attractive images (use filters to make them more so) and stay on top of hot topics and industry relevant information.
Don't buy into spamming – like for likes, follows for follows – all amount to poor quality audiences. Build with authenticity, and they will come.
How to Change a Facebook Page Name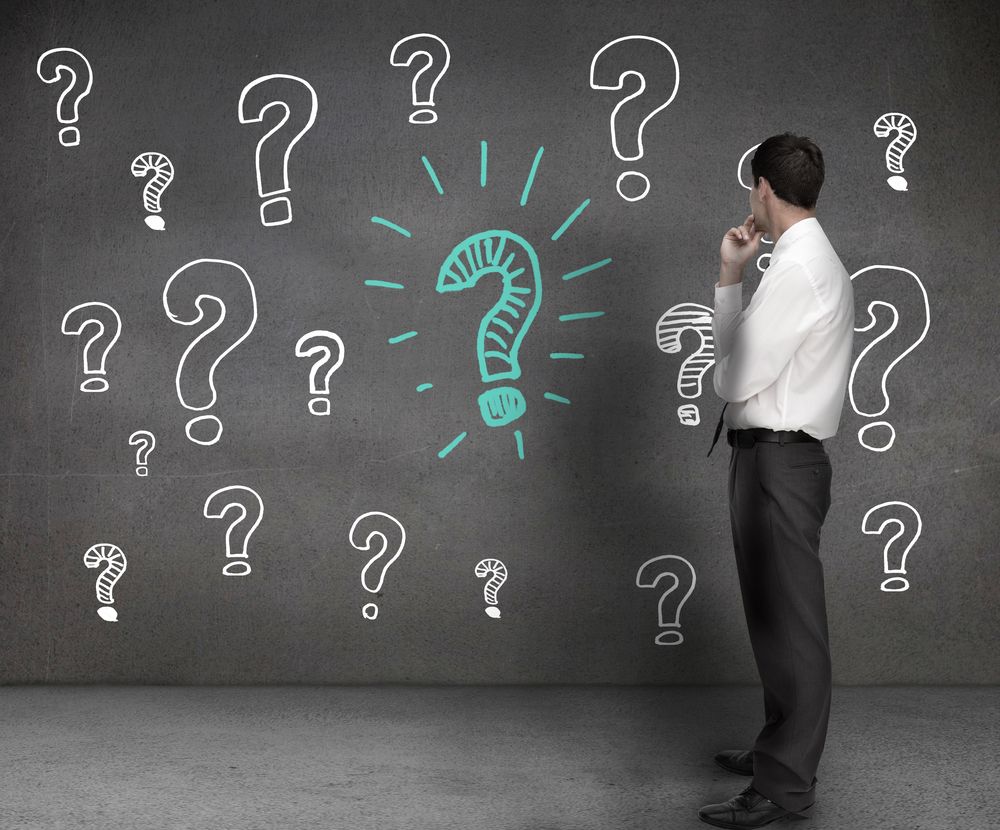 When you first set up your Facebook Page, you thought there'd be no reason to need to change the page name, right? What do you do when you want to change it later on? Whether your entry into the world of social media was propelled by reluctant peer pressure, or through simple curiosity, you can control Facebook page like a 'boss'…if you just know what to do.
When Can You Change a Page Name?
You can only change the page name if you are a designated Admin on that page. If you have no option to change the page name, either your page role doesn't allow you change the page name, the page name has recently been changed or you are in a location where this option is not available. Page names can only be changed every 60 days.
What ID Does Facebook Want?
Facebook require people to use their authentic identity and be over 13 years of age. When providing ID cover over things like credit card numbers or tax file numbers, anything that is not needed to verify your identity. After encrypting your ID information to your Facebook account, your verification is complete and your ID information is deleted after 30 days. See here for more information.
You can provide ID one of three ways:
1. Government ID showing your name and date of birth or name and photo. It will be issued by your Government like a drivers' licence or passport.
2. Two forms of Non-Government ID such as a library card and utility bill, or credit card and medical bill. The names on each must match each other to prove you have rights to your account and at least one should have a photo or date of birth that matching your profile.
3. If you don't have any ID from the lists above that clearly show your date of birth or photo and authentic name, you can provide two forms of non-government ID showing your authentic name and one form of ID (government or non-government) that shows your date of birth or a photo matching the information on your profile. The name on this latter one, though, doesn't have to match the name on the non-government ID.
What Does Verifying Do?
So you've gone and set up your Facebook profile and now you're being asked to verify it. Why? Put simply, verifying your account means that, not only will it be easier for friends to find and connect with you, but you confirm that you are who you say you are. You'll also appear more frequently as a suggestion for others to follow if perhaps you seem to have the same friend circle. If you didn't sign up with your phone number at the start of the set up, you'll be asked to enter your mobile number and a code that will be sent to you.
What You Need to Know
Whilst it seems quite straight forward there are a few things you should be aware of.
· Your mobile can only verify one account. It's a bit like having a username and password that only allows you access to the one account.
· If you choose not to verify your account, you will only have access to use it for 24hrs after which time the account will be shut down.
Facebook have rules around what your page name can be. They can't be generic locations or generic words but can be representing them.
Get More Fans on Facebook – 84 Creative Ways to do it!
Enjoy this article, and if you get more fans on Facebook as a result, please feel free to do a shout out to Talk About Creative. If you think of a great, free way to get more fans on Facebook that we've overlooked, please add it to the comments below with your Facebook fan page address and we'll do a shout out to you!
84 ways to grow your Facebook likers!
Ask. Ask your friends list to like your page.
Network. Get involved on other's pages.
Local Biz. Visit local businesses and tell them you're from the neighbourhood
Advertise. Facebook advertising is cheap and effective if done right.
Advertise with a bigger page. Buy ads on a popular blog and ask for shout outs as part of the deal
Get to know your fans and take note of any details which will help you engage with them better (business name, specific requests etc)
Watch your Insights to see what fans hate – no point getting more fans on Facebook if you can't keep the ones you have
Image it. Turn great status updates into easy-to-share images
Sign it. Get a sign made for markets or in your shop
Incentives. Offer a discount to market customers if they "check in" to your page
Purchase Requirements. Require customers to check in before they buy from Facebook sales
Hot topics. Read up on changes to Facebook and look for new opportunities to share your page. Facebook changes are always a hot topic, read up on each new change, summarise it, explain it succinctly and then create a sharable image in Paint.
Through your fans. Ask fans for recommendations of great businesses and then use that as a stepping stone to Facebook networking.
Ladders and Marches. The bums-on-seats approach
Industry Contacts. Start chatting on industry pages
Clients. Get existing clients to like your page
Suppliers. Get your suppliers to like your page
Splurge on design. Get a great cover image, tab images and profile pic. Make sure your name and logo are there to carry your branding around Facebook
Encourage tagging. Share a fun image and ask "which of your friends needs this?"
Hold events and then upload images tagging all the attendees
Post cool stuff. Use the StumbleUpon tool bar to find cool stuff that's related to your brand, sharing is a good way to grow
Quick cross promote. Get friends in business to exchange promotional status updates with you.
Facebook promotion. Give away something really desirable using a Facebook approved app.
Big cross promotion. Using  sharing apps, cross promote a big promotion with pages that target your market too.
Facebook discounts. Using an Facebook shop tab, sell your products at a discount to likers of your page.
Create something amazing. Create amazing content and then get it listed on social bookmarking platforms
Be an expert while logged in as your page. Log in as your page and start interacting on walls in your industry
Advertise your blog entries on Facebook
Email. Include your Facebook URL in your email signature
Cards. Include your Facebook URL on your business card
Share it round. Include your Facebook URL everywhere you leave your brand!
Newsletter. Promote the bejeebus out of it in your mail outs
Exclusive content. Use an app to create an exclusive content/deal opt in, available only to people who click like
Shock Value. Upload images that make you go WTF?
Self publish on Amazon and then give away copies of your book
Develop. Create your own quizzies using an App Builder (it's easier than you think)
Use Facebook Offers. Post an offer that's too good not to share.
FanNewsCast and BuzzSumo. Consider an application like FanNewsCast to give fans value and to partially automate your content sourcing (depending on your industry)
Win friends and influence influencers. Find your industry movers and shakers and get chatting on their walls.
Use Questions. Post questions that mention (positively) people you'd like to network with. Get them involved in the question.
Talk about industry bloggers. Talk about and share great stuff you see on blogs and then start conversations about it on their walls
Share networking images. Take photos (or share the organiser's photos) at networking events you attend and then upload images
Find your tribe. Use your Insights to find out who most likes your page – join groups and pages that interest them and get chatting
Make videos. Besides images, videos are the most sharable content on Facebook and getting more likers on Facebook is all about shared content.
Fiverr Content. Fiverr mostly sucks.  Seriously, usually you'll be throwing $5 in the bin.  But the occasional gig will give you something cool.  Worth a shot.
QR Codes. Make up a QR code for your page and then get it printed with a call to action on stickers or magnets – leave them wherever your tribe hangs out in real life.
SEO your page title. Use keyword in your page title so those searching for your service can find you
Get Amplification.  Book a shout out campaign via Box Social
Guest blog. Guest blogging for your industry can get you tons of referral traffic. Add your website and Facebook page to your author credit.
Do trials. When trying new things on Facebook, document them carefully, take screen shots and then turn the whole thing into a guest blog for social media websites – and link to your website and Facebook page in the author box.
Offer testimonials. Offer suppliers and network buddies testimonials to use on their pages if they link to your page and website.
Upload to YouTube and add your page address (either DIY or Fiverr content)
Brand your page name. Make it memorable and keyword rich
Make your page link public on your personal profile. While your personal profile might be private, make your page name public on there. It means that anyone "Face-stalking" you (such as old school buddies) have an avenue to check out your brand.
@Tag your brand when chatting on friend's walls.
Install all the buttons. Don't just have a "like" button on your website or blog, encourage readers to comment via Facebook too, this posts a notification to their friends
Allow users to upload content. Encourage your fans to upload images to your page and tag themselves. This creates a story in their newsfeed.
Have a theme. Have a daily……whatever interests your likers, same bat time, same bat place
Have a twice weekly no brainer. Posting an "easy-to-like" image twice a week keeps Facebook Edgerank happy.  Games and quizzies work well for this.
Know your peak time. Keep an eye on Facebook Insights to know when most of your fans are online. Post your best content then so they can share it with friends.
Tag your team. Introducing your "team" (be it employees or suppliers or just your friends who help out) is a three way win. They feel appreciated, your fans like a little insight into your business, and their friends see your comments. You can only tag in comments, you have to paste their whole profile link in the original status.
"Find it" pages and groups. Seek out pages that regularly provide advice and answer questions for your industry and scroll through the "posts by others" box.  Similarly, use " groups"  to connect with potential fans.
Take note of frequent fliers. People who interact most on your wall will become your brand ambassadors, telling the world about your brand. Make them feel special.
Take note of competitor's frequent fliers. Take note of who gets really involved on your competitor's pages and keep an eye out for them liking your own page – then make them feel special.
Non-salesy private message. PM new likers with a totally un-salesy welcome. Simply say, thanks for the like, we're new and appreciate it, if you need any help just say hi.
Introduce yourself on walls. If you're going to introduce yourself on other walls, do it politely, only after you've liked the page and read the wall, do it from your business account and ask for nothing in return. Show them you aren't just liking every page, engage with their stuff.
Piggyback on a friend. Got a friend with a successful Facebook page and tons of likers in your demographic? Ask them for Advertiser Admin rights and then advertise direct to their likers. Use their well known and trusted name to brand your own.
Post industry information. Infographics and news items from your industry will get picked up and shared by related businesses.
Ask direct questions of likers. Fill in the blanks, requests for advice, yes or no answers all get comments which will help grow your Edgerank.
Use Facebook as your page.  Like a bunch of potential networking buddies and then click home. You'll have a single feed of biz pages to interact with regularly.
Don't confuse social media marketing and social networking. Learn the difference and behave appropriately.
Don't be a Facebook douche. Abide by proper Facebook etiquette at all times.
Share to Google Plus.  Drive existing fans to your Google Plus page to get SEO benefits from them too.
Forums. Use your Facebook URL in your signature when commenting on forums
Blogs. Use your Facebook URL in the "website" box when commenting on blogs
Be a bit controversial. Not all the time, just enough to spark conversation and get interested parties to your page.
Be you. Use your sparkling personality in every post, get fans liking you as a person and they'll happily introduce you to their friends.
Cross promote with your other social profiles (Twitter, LinkedIn, Google Plus etc)
Have a Facebook event. Plan a sale, launch or Q&A session and invite your fans to meet at your page at a certain time. At that given time, upload a sharable offer that they can post to their profiles to get additional discounts or special presents.
Do favours. When other pages have something big on, share their content on your wall. Be generous so when you need help, they might be generous to you.
Create groups. Facebook Groups are where the real Facebook networking goes on. Create groups with local business members, industry members and the like and use them to share each other's pages and ideas.
eBooks and other little treats. Selling or giving away valuable content is a great way to bring people to your page. A how-to for your industry, a recipe book or just a collection of your most popular posts and blogs could be enough to get the fans coming.
Create profiles. Hubpages, Instagram…and any of a zillion other free web profiles about your industry with links to your Facebook page
Advertise for suppliers on Facebook. Need a graphic designer, a supplier of your raw materials, maybe a Web Copywriter – make a sharable, branded image with a basic description of the job and ask your fans to share with anyone they know.
AND the easiest way to get more fans on Facebook?
Talk to us!  We'll show you how!
Buying and Selling Facebook Pages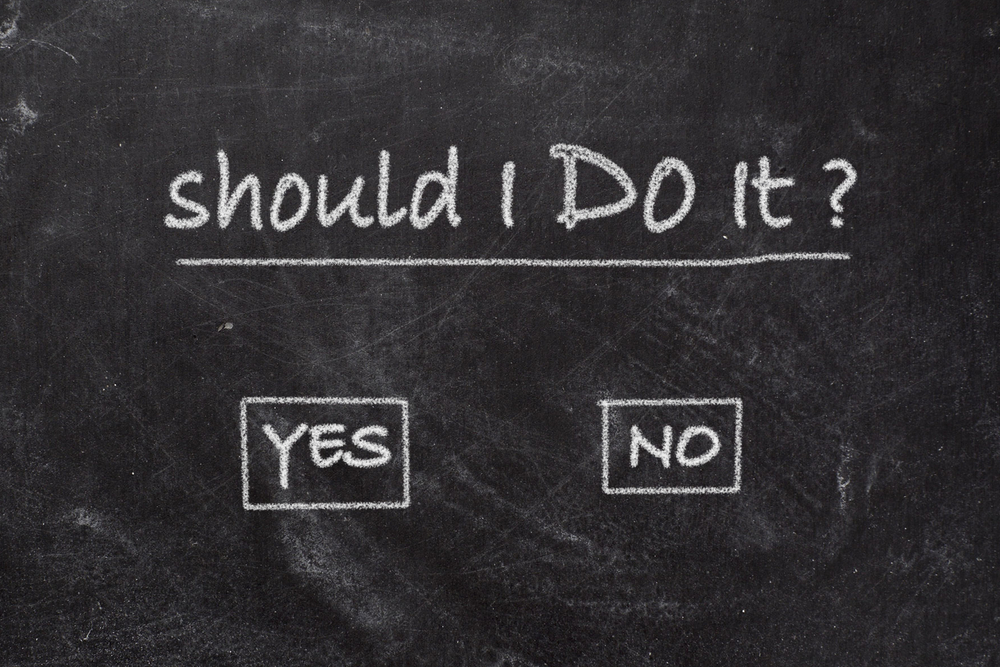 Congratulations! You've created an amazing Facebook page. It's the flavour of the month. You're showered with likes, comments and join requests. Looks as though it's shaping up to be the goose that laid the golden egg…or is it? Can you now capitalize on your hard work by selling your Facebook page? Maybe you're on the other side of the equation: A willing buyer, desperate to bypass all of the blood, sweat and tears and tap into a rich vein of tailor-made followers? What are your rights in relation to buying and selling Facebook pages? The short answer is the waters are murky, so enter with caution.
What Facebook says about buying and selling pages
When you're buying or selling a Facebook page, you're buying something that's a different species of property. It's not a piece of real estate, a car or a juicy steak sandwich. It exists solely at the discretion of Facebook, so the reality is it's not really yours. For example, it's probably impossible for you to stop Facebook from seeing what you're doing on your page so you don't have exclusive use and enjoyment of your Facebook page. You'll always be under the watchful eye of the Facebook police.
Use of your Facebook page is governed by Facebooks' Terms of Service (TOS). They say that a page can't be transferred to another person (that would include a company) without written permission. A sale would fall under the definition of a transfer. So, there it is. Facebook have the final say. There's no guarantee Facebook will give you permission. Do it without permission and get caught and your page will be disabled. Your potential prize cash cow just became hamburger meat. On a personal level, you might be booted off Facebook.
Even if get over that obstacle by getting permission, there's a hundred more hurdles lying in wait for you.
What the law says – or doesn't say – about buying and selling Facebook pages
Law-makers and the courts have already come to terms with people buying and selling intangible property. However, social media and Facebook are entirely new species. As with any technology (especially social media), there's often a delay between the legal issues arising and the law-maker's responses. This means that if you've got a dispute over the buying and selling of a Facebook page, there won't be much guidance on how to resolve it.
The buying and selling of Facebook pages is opening up a whole new can of worms for law-makers and judges. Just say you die shortly after buying a Facebook page. Will the beneficiaries of your estate inherit the page? Who knows! It will be up to the courts to interpret the laws and try and find the right solution to the problem. The end result is that the law around social media develops on a case-by-case basis. So, you simply won't know in advance where you stand. You could be tied up in litigation for years. If the party you're in dispute with is Facebook itself, then their TOS state that disputes are to be resolved in the Californian courts, not the Australian Courts. And that isn't good news for you.
You'll also have to part with an astonishing amount of money to take a dispute over the buying and selling of a Facebook page to court and getting a decision. Your 'rights' won't necessarily be predictable, enforceable and protected by law. In fact, when you scratch beneath the surface, you might find you don't have any rights at all.
The other downside to the buying and selling of Facebook pages
There's another issue you should be concerned about too. Your followers might view any sale or transfer of your Facebook page with distrust. They might feel as though they've been misled about your true intentions for the page from the beginning. They might even jump ship as a way of trying to protect their privacy. Worst of all, your reputation might be tarnished, and the internet has a long, long memory.
Still thinking of buying or selling a Facebook page?
Sure, there are plenty of opportunities online to buy and sell Facebook pages. If you're still tempted, proceed with caution.
That means:
Getting expert advice from a lawyer specializing in this area of law
Making your own independent inquiries as to the true worth of the Facebook page you're thinking of buying or selling
Clearing the transfer with Facebook and retaining evidence to verify they've given written permission
Ensuring that the contract of sale has been drafted by someone who knows what they're doing, is in writing and sets out satisfactory way of resolving any issues or disputes that might arise.
You should only give yourself the green light to go ahead with buying or selling a Facebook page if you've done the hard yards beforehand. If not, you're really going out on a dangerous limb.
Business Best Practices on Instagram
Subtly brand original content – create original, engaging content (such as memes) and be sure to subtly brand with your logo and URL. Don't go overboard, it will decrease engagement.
Consistency – Using the same "handle" on Twitter, Pinterest and Instagram means it's easy for people to know how to find and tag you.
Geotagging for local business – Using your geotag allows people to find your local business via Google Maps.
Measurement – Bit.ly allows you to track and categorise Instagram traffic
Instagram best practice is pretty much the same as ALL social media best practice – put audience first, be authentic and engaged and always measure the results.
Twitter Header Specifications
Like Google  Plus and Facebook, Twitter has joined the world of the visual header, unlike Google Plus and Facebook, Twitter header specifications are complicated and hard to DIY.  Twitter header specs need to incorporate a profile pic and text overlaying the middle of the image!  Perhaps they chose these specs so that we couldn't simply repost our Facebook cover image or perhaps it's just in keeping with the already "slightly annoying" brand position that Twitter holds in so many minds.
Image Specs – what to be careful about
 Image layout specs
Your Twitter header will have your profile image in the centre so images either need to be skewed to one side be a whole image where it doesn't matter if part is covered.

Although you can resize, you should choose a landscape layout as square images may appear stretched or distorted
 Colour choice
 If you're branding is all about white, you're in trouble!  Your username, bio, URL and location now displays over your cover image so you'll need to find images that aren't white.  There is currently no way to change it from white – here's hoping for the future.

Big blocks of red can look bad when compressed, just keep that in mind (we have to!)

The colour will be slightly darker on your page, so brightening it a touch may help keep true colours

Remember to consider the colours in your profile picture and background.  This is annoying as it means that one change means a WHOLE change…..so, sticking to your branded colours might be the best bet.
Mobile Device Specifications
On mobile devices your cover displays on two screens.  First is your profile picture, name and username, the second is all your other information, each displayed over the full image. For this reason, you shouldn't have any writing at all.

Unlike the cleverness arms race that happened on Facebook (where everyone made cool and quirky cover images that seemed to interact with their profile image) Twitter's header distorts image placement on mobile devices so there's no need to be clever….
Size Specs
The maximum size for upload is 5MB and the recommended image size for max quality is 1252 in width and 626 in height.  Although there is no minimums size, anything less than 640 pixels wide is likely to look bad.
Twitter Header Cover Specs
Width: 520 pixels
Height: 260 pixels
Recommended size: 1252×626
The square for your image is in the centre of the screen -that's all that remains the same – everything else changes depending on how your page is viewed, so there's no point getting very specific.
Uploading your new header image
Simply go to edit your profile and change header

Click change header

Select an image from your computer

Weep with frustration that it looks crapola (this step may or may not be necessary)
Like Google Plus and Facebook cover specs, you can go to as much or as little trouble as you like with your new Twitter header cover. The problem is that the Twitter header specifications differ depending on device so you should underthink rather than overthink.  The best you can do is abide by the upload specs for quality and hope for the best.
Is Pinterest for your business? The BIG ISSUE you should know about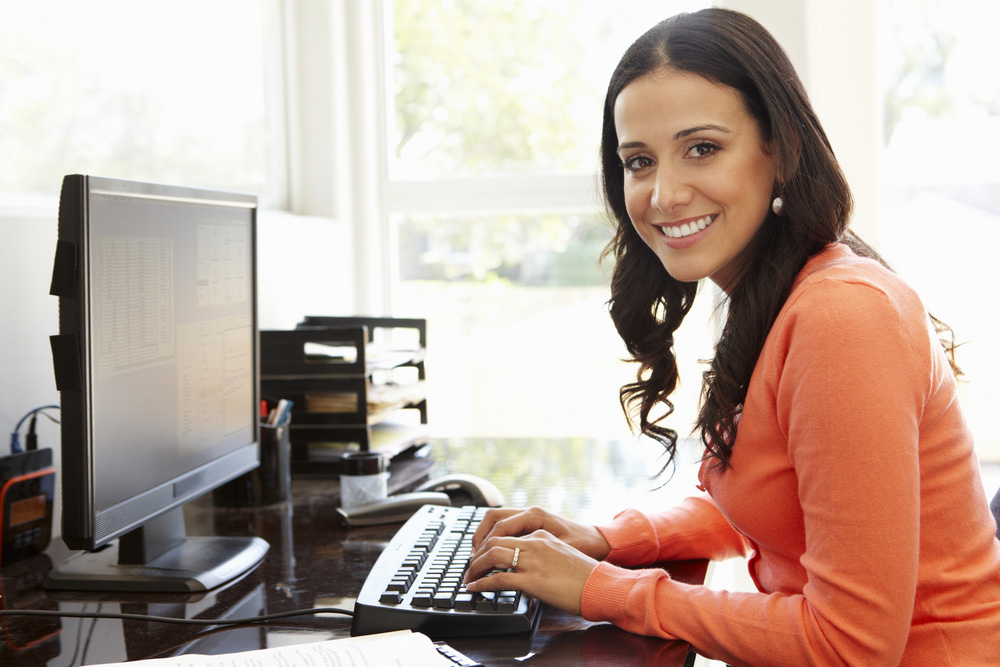 70 million unique visitors and counting. 69 million of those signed up in the last year. How could Pinterest NOT be right for your business? Pinterest is one of the fastest growing social media platforms ever and it's giving a new, exciting visual element to social media marketing. Pinterest for business means unheard of click through and real, tangible sales revenue.  It's got the amazing click through of Facebook but with the visual allure of Instagram.
There's just one problem, Pinterest could do your business real damage.
First, Pinterest For Business 101
Pinterest is a social networking place where you create a visual collection of things you love, called Pins. It's designed so that people surfing the net can find stuff that they like and collect it together in one place, for others to look at and admire…and buy. Pinterest takes social media addiction to a whole new level and they've cleverly made it easy to interlink with your existing social media strategy (through platform integration) as well as integrate a "Pin It" button into your browser's tool bars. So, it has the ease and all the benefits of a social bookmarking app like Stumble Upon with the centralised "profile" features of other social media. For you, that means a business owner's paradise! Sound too good to be true? There is a major issue that you need to consider…
Pinterest and Copyright Issues for Your Business
With Pinterest, the shares and likes come from what a user "likes' not necessarily what a user creates. Users can share your content and receive full "Social SEO" credit for it. Pinterest offers a dispute resolution process if you feel your content has been used in violation of copyright laws.
Good "Pin Karma" involves sharing the source of all pins that come from third party blogs. This gives interested visitors a link and potential traffic – however not everyone gives that credit (by either being too lazy to add the information or by downloading the pin and re-uploading it, taking credit as the originator). As a result the original poster loses his or her own content and any traffic from it.
The best way to get around it is to share your great content first, include your web address or watermark on the actual photo and to protect yourself with author tags on the page where the original content appears. That way it's repined from you, and carries your backlinking information and if there's any dispute, you're covered.
Worried? There is a solution.
If you're serious about not being pinned by strangers, you can add this code to the head of any page on your website:to your website. If someone tries to pin your content, they'll get a polite "no" message.
Pinterest is Profiting From Your Activity
Anyone who has used hub sites or done reviews for popular products on Amazon will know about Amazon affiliate codes. Pinterest certainly does. While you happily pin cool books that you love straight from Amazon, any click throughs go via Pinterest's affiliate code, and the commissions are pouring in. This clever little addition to PInterest coding means that they're one of the few social start ups in history to actually turn a profit from the start. Such a clever young brand!
The Epic Potential of Pinterest for Visual Products
Let's say you own an online shoe shop, baby clothes shop, graphic design studio, construction company, photography or hairdressing website….anything where you create or sell beautiful, visually captivating things. Pinterest is your business's new favourite sales tool. By pinning high quality photos of your work, you're inviting people to see your brand "up in lights" as it were. In fact, the beauty of Pinterest for product based e-Commerce sites is that your boards link directly to your products. One click from your beautifully presented and enticing board and they're on your site and ready to buy, book or enquire.
Potential for Professional and Non-Visual Products
Is Pinterest right for a service based business? Pinterest can still sell your product or services even if you don't sell eye candy. Pinning infographic designs, industry pictures, topical information and quotes can position your business as professional and knowledgeable. Pinning humorous industry based images can give your brand life. The fact is, Pinterest delivers a high ratio of click through traffic, easy market research data and your ability to attach your link to your pins means every share gives you Social SEO goodness! Pinterest is for every business, visually driven or not… just decide where you stand on the copyright issue first!
Pinterest SEO – 12 Business Tips
Use hashtags. Use #tags to add keywords to your pins in the description. For example: #babyclothes in pink for girls. #size1girlsclothes. This makes a huge difference to the number of likes and shares you'll receive.
Bing now uses Pinterest as it's image server – so optimising content is vital for reaching Bing's small but growing audience.
URL. Always attach your URL to the pin. This is vital
Deep linking. Link pins to different pages of your website (the most relevant to the keywords in the pin)
Keywords. Fill in as much keyword rich information as you can about each pin
Searchability. Use non-commercial keywords for your boards and pins (so, "adorable babies", "cute baby" or "baby clothes", not "buy baby clothes online")
Boards Too. Give the board itself (not just individual pins) a keyword rich description to help people find it. Board names are particularly important, name your board with your keyword.
Aesthetics Count. Spend time making it beautiful, arranging boards and making it easy to love them and click through
Take the Time. Interact, repin and get involved with like minded pinners
Make it Easy to Spot a Bargain. Label your images with price tags by typing $ and the price and then click "Pin It". Use Rich Pins to rapidly increase click through and sales conversions.
Use @ tags. Use @ to tag other pinners that you follow in a description or comment. This will draw their attention to your new pin and increase your chances of a repin.
Work it Baby. Take advantage of Pinterest's currently lax competition rules and run competitions on your boards encouraging repins. Every repin is a new link, which although no longer "followed" still offers Social SEO benefits, which is kickass for your small business SEO and Social Media Strategy.
Make it Easy. Enable pinning on your website by visiting the Pinterest Goodies page http://pinterest.com/about/goodies
5 GOOD Reasons Your Client Needs A Digital Lookbook
Digital Lookbooks

Fashion, homewares, children's, jewellery, art – if it's beautiful, it needs a digital lookbook.  Lookbooks are no longer the quarterly publication that costs your clients half their marketing budget to print and distribute – the modern lookbook is a highly affordable affair that your retail clients will love.  (Check out our video content for more info)
1. Lookbooks are highly searched
Don't take my word for it, check out the search numbers on Keyword Planner.  They represent the very start of the buying process, where the customer (often but not always a woman) takes to the web to find lovely things to look at.  If Pinterest and YouTube had a love child, it would be a digital lookbook.
2. A digital lookbook can cut through the noise
It's not just the noise of all those brands competing for digital space, a video lookbook cuts through the Facebook algorithm restrictions and delivers where images can't.  Customers seek out lookbooks in the name of digital window shopping so they make an excellent feeder into your client's conversion funnel.
3. The whole goal is to excite and delight…
Part of the struggle with digital marketing is that your client has so little they can hold in their hands.  Besides tangible written content, your client likely has no idea of what you do or how you do it. Exciting and delighting your client's audience is one thing, but an exciting digital lookbook also serves as a client-delighter.  Video content that they are excited to share, that gets amazing feedback from your client's network and makes your client proud, is the kind of content that helps strengthen your relationship.
4. Content with flex
Content marketing is a tough game.  Creating content is time consuming and it's difficult to find inspirational topics that will carry the brand beyond the blog and a few hard fought and won social channels.  Video content gives your client web content, content that shares well across multiple social channels, builds their YouTube presence, gets them noticed by bloggers and PR folk – it makes their content simpler to click and more desirable to share.  Learn more about our social media services here.
5. YouTube IS a search engine
Yes, YouTube is a search engine.  Yes, it needs search engine optimisation.  Done right your client can clock up the views on YouTube and then find their video ranking in search results.  Search Engine Watch has an excellent step by step guide to YouTube Optimisation that's worth a read.