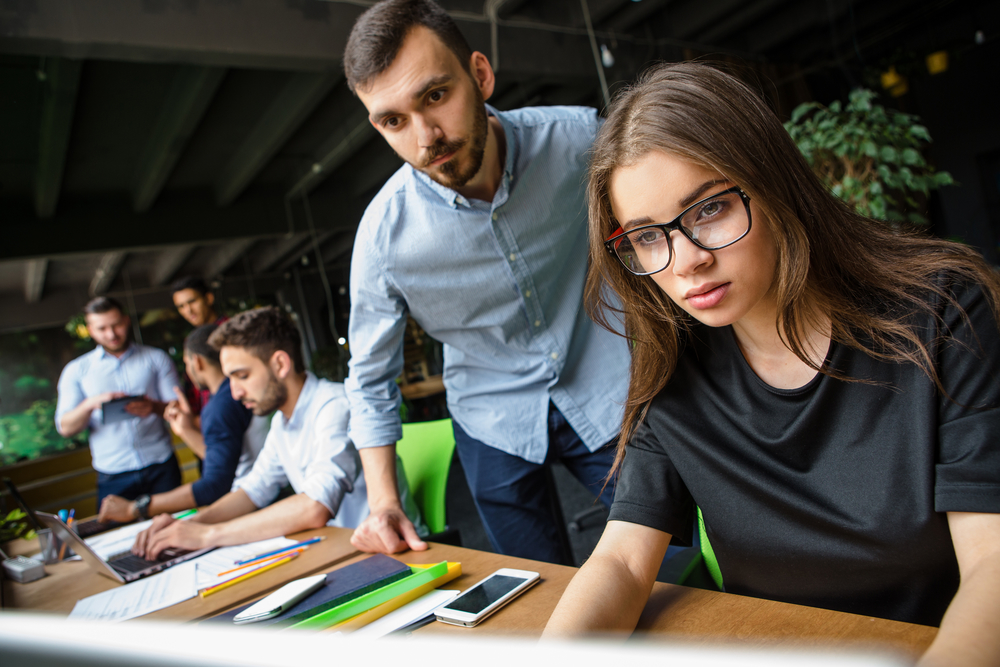 Ask anyone in an Australian service based business, the pricing struggle is real.  Putting a price on your time and expertise, that is right for the marketplace and right for your mortgage is the biggest struggle for most service based businesses in Australia.  How do you put a price on your experience in a marketplace that has zero regulation?  If you're flying blind with service business pricing, you're not alone.  We talked to ten Australian service based business owners about the struggles in their industries and how they've overcome the pricing struggle.
How to price business services – the standard models
Cost plus profit.  Pretty simple.  Add up all your costs and divide by your billable hours and then add a profit percent.  Actually, it's not so simple.  Billable hours change.  Costs grow. Materials and overhead costs can fluctuate.  If you add a staff member to grow your business, your costs will blow out – which means sharp price hikes.  As your business grows, so do overheads.  It also doesn't place you correctly in the market.  Be cheap and you'll be perceived as cheap.  This might be the standard for pricing services but it's not necessarily the right way to go.
"It got to the point where I needed to take on sub-contractors and my profitability plummeted.  There were times when my subbies were making a great wage and I was actually losing money. "
Dr. Nicole Grant, Occupational Therapist, Brisbane. 
Customer value.   What will the customer see as ROI?  This is a big thing in B2B service business pricing.  If you're going to bring them a hundred thousand dollars in sales, shouldn't you charge more than $50? For a B2C, a wedding photographer for example, the emotional pull of beautiful memories is the most valuable thing you can deliver. How valuable?  The struggle here is convincing the client that you'll be delivering that ROI.  The proof is in the case studies, the past work, the testimonials… but for a lot of service based businesses, this isn't enough without a sales guru on hand to sell your benefits.  The struggle is real.
"Quoting properly on styling a property takes 3-4 hours so I charge for my time.  Potential clients tell me that they've had free quotes over the phone and expect me to waive my fee.  They don't realise that other stylists will build that fee in somewhere but by not giving a proper quote from the outset, they're locked into the "over the phone" price – which doesn't render the best results.  I am a highly reputable stylist.  My clients sell their properties for up to 30% more than market value. For a million dollar property, that's a sizeable profit.  Waiving my very reasonable quoting fee means losing out on a fair chunk of that profit.  It's very frustrating."
Melanie Grace, Property Stylist, Brisbane.
"Pre-purchase property inspections are so important, and yet we're in an industry that works on 'volume'.  Taking proper care to give a comprehensive report can help the buyer to renegotiate the sale price.  Buyers don't understand the power of a proper inspection report"
Andrew Mackintosh, Action Property Inspections, Brisbane
Competitor pricing.  Staying competitive is hard work.  Snooping on competitor pricing to ensure you're hitting the pricing sweet spot is hard work (and can feel dirty).  You can't always know what the industry is charging but it's vital for customer perception.  Don't be cheap if you provide a stellar service.  You'll just be perceived as "cheap".
"Quite often, the budget of each referral is below $2,000 for 8-hours of photography coverage, which is considered to be on low-end of the market. This goes to show that there is no shortage of photographers willing to work for much less than they did before. The biggest struggle is that the wedding photography community is fragmented. Without any form of regulation, prices are set willy-nilly. Sadly, many talented photographers give up on their business because their cash flow mechanics simply does not work out. I spent 7+ years devaluing my own work unconsciously."
Angus Porter, Wedding Photographer, Sydney
Pricing models
Flat Fee Charging.  The client knows the fee.  You know the fee.  Everyone wins right?  Charging a flat fee for services is a good way to keep everything neat but in some industries it can lead to massive cost blow outs.
"I have always charged a "flat fee" for websites with a very clear list of deliverables.  Anything outside that list means more fees.  The problem with websites is that no matter how hard you define the scope from the outset, there's always little costs or time consumers that are completely unforeseeable.  Every site is different. Every client is different.  Really, a flat fee doesn't work especially well for my industry but it's impossible to compete any other way." 
Kirstan Leane, Web Designer, Adelaide
"Law firms have traditionally charged on the basis of time. We are in the process of transitioning to fixed fees. However, it is difficult to settle on a fixed amount when there are so many variables. We cannot predict the behaviour of the other party. Bad behaviour from them can increase fees. We also cannot predict how much assistance a client will need. Some clients are able to do more themselves. So, it is about trying to find a price that is fair to everyone."
Jennifer Hetherington, Family Lawyer Brisbane
Hourly Rate Fee Model.  When you're selling your hours, an hourly rate makes perfect sense.  This is the best way for service based businesses to price their time and expertise.  Unfortunately, the client won't see it that way.  Hourly rates are terrifying for clients because they can escalate quickly.  So selling at an hourly rate, rather than by deliverables, can lose you the client before they even come on board.
"Hourly rate is a nightmare in my industry.  There is a big difference between a social media manager who uses data to form campaign strategies and then roll out ROI based work and a virtual assistant posting cute images that get good reach.  My hourly rate would not only be much higher than a VA but the work takes longer because there's so much more involved in strategic social media management than there is in posting cat pictures.  Unfortunately, a lot of businesses don't really understand social, so they go with the crazy cat ladies." 
Kristy Edwards, Social Media Manager.
Bespoke pricing.  Preparing a quote for each and every job is a time consuming task. Do you quote more for a job with a multinational company than you do a small business?  Is there a reason for changing your quote for a big company or "just because they can afford it"?  If you're doing variable quoting, the variations in prices usually reflect the level of service the client expects.  A larger company will want more comprehensive reporting and greater responsiveness on your part.
"The two most labour intensive kinds of clients are the cheap client and the expensive client.  Cheap clients have poured every penny into your services and expect your undivided attention – even though their spend is relatively small.  Massive clients have high expectations of service as they're used to being "wowed" by your large competitors.  If you're expected to wine and dine, they can expect to be charged a "wine and dine" fee." 
Kell Kelly, Brand Meets Blog Blogger Agency
Best practices for service business pricing
Monitor what your competitors are charging and be sure that your price reflects your position in the market
"I put my prices up and found I had more bookings.  I think that I was doing myself a disservice by being cheap.  I do a really good job and I make sure that I'm there for brides at the trial and on the day.  A lot of my competitors don't do great service and their styles don't come close to mine.  Putting prices up was a no brainer. I can't believe I waited so long"
Paula Shaumberg, Wedding Hairdresser, Brisbane
Carefully monitor your costs monthly and adjust prices to ensure you're making ends meet
Determine which are your most profitable services and focus your marketing there
Cash flow is the biggest hindrance to service business growth.  If you've not got a little left over at the end of each month, you're not profitable enough to grow.
Have a plan for the next year and factor in fees that you'll be facing in the future – budget for those now
Raise prices when the industry does.  If you find your workload drops sharply after a price rise, you've probably priced yourself out of the market
Keep your branding front and centre of your pricing model.  Are you truly magnificent at what you do?  Price at the high end of the market.
Listen for feedback.  Are your customers giving you glowing feedback about what a bargain you are?  Put your prices up now.
Understand your market.  Are they more excited by a price that ends in 97c?  Do they have a service business pricing "barrier" in their minds that they will not cross?  Can you redesign a package that keeps them below the barrier and offers them an opportunity to spend more down the track?
Make sure your loss leaders aren't actually making a loss.  If you're offering a low cost or free lead magnet, make sure it's not costing you time or actual money to provide to potential leads.  If it is, make sure that's factored into the cost of sale.
Track your sales and soft conversions in Google Analytics so you can see where the big spenders are coming from and assign costs per sale and profit per marketing activity more accurately.
For existing clients, warn them well in advance of a price rise and judge their "temperature" on the topic.  Remember that the cost of acquiring new clients can be steep, so keeping an existing one happy by delaying a price rise or by offering a little extra in terms of service will actually be more profitable long term.
Break down your costs by service and then raise prices on individual services rather than in bulk.  This will attract less complaint from existing customers.
"We hired in an accountant at a pretty big cost to audit everything we were doing.  The result was firing our highest volume client and putting up prices on a half dozen of our services.  It made me very nervous but we've had four months of record profits since.  Service business pricing is still a challenge for us after 8 years in business.  It's just so…. unscientific.  There's a real art to finding the sweet spot. "
Me, Dana, the owner of Talk About Creative
Be upfront about your pricing.  Nobody benefits from hidden fees.  Be brave.
Use your sales team (and if that's you, do some sales training) and your copywriters to justify your pricing.  A good copywriter will explain the benefits of hiring you and why you're worth the price you charge.
Service business pricing will always be a challenge, especially for small business owners.  It may be easier to sign clients at the cheap end of the market but those clients are rarely "easy".  The struggle is real.  The cash flow struggle is real.  All we can tell you is, you're not alone!