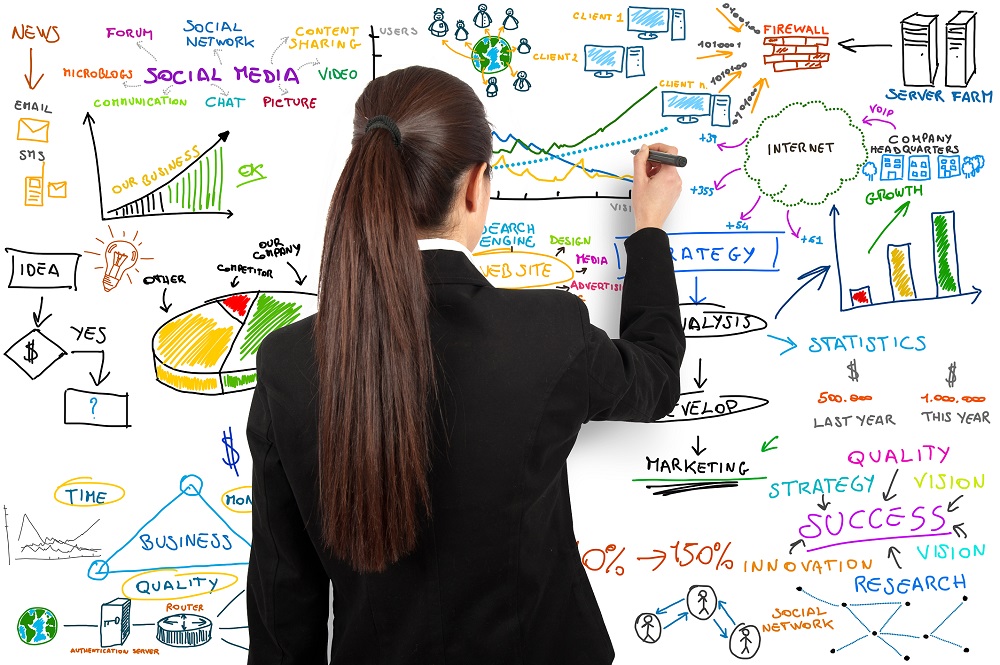 SEO Outsourcing – Navigating the Minefield
Marketing's moved with the times. The reality is you won't survive in business if you're invisible online. Search engine optimisation's (SEO) the key to targeting potential customers and converting their visits, clicks and likes into actual sales. Too busy, stressed or lacking in confidence to DIY? SEO outsourcing promises to deliver great results for your business but tread carefully…It's a minefield out there!
Need to outsource your SEO?  Learn more here.
SEO – What it is and what it does
SEO's a highly-specialised field of digital marketing. It's geared towards:
Increasing your business's chances of being ranked on page 1 of Google and other search engines
Increasing the volume of traffic to your website
Converting visits to your website into actual sales, and
Strategically co-ordinating and the marketing of your brand, product or service across a number of different platforms, including social media
Crucially, SEO should do this in a way that's measurable. That way you can see what is and isn't working and tweak it accordingly.
SEO outsourcing means handing over the reins of your digital marketing strategy to a third party. That could be the geek down the street, the Airtasking freelancer, a big flashy SEO agency or a foreign SEO company. SEO's a booming industry. There's lots of SEO outsourcing options open to you…Choose carefully!
When your best option is to outsource your SEO
SEO outsourcing's your safest option if you're time-poor and don't want to be distracted from what you're really good at: Producing the goods or services your business is renowned for. DIY SEO's a dangerous option is you're not prepared to invest the time, money and energy in doing it properly.
SEO's not just hard to get your head around. It's also dynamic and unpredictable. You can't afford to miss a beat, so it demands a commitment to a process of continual learning. Sounds exhausting, doesn't it? That's why SEO outsourcing is an attractive option for business owners with better things to do with their time.
When you need to get a grip and keep your SEO strictly in-house
SEO outsourcing's not a magic bullet for everyone. There are some businesses that are an exception to the rule and scream out for in-house SEO: If you ARE the brand, the it's best to buckle in and hold on tight to the SEO reins. Let control over your SEO and digital marketing slip and you'll risk losing the one thing that truly makes you unique and sets you apart from your competitors: Your voice.
If that's not the case, then you'd be crazy not to consider SEO outsourcing. But be wary of these common pitfalls…
Cheap is nasty in the world of SEO outsourcing
There's a new kid on the block when it comes to SEO outsourcing: Foreign companies and freelancers who promise cut-price SEO outsourcing. You'll find them easily enough online. Mainly based in India, they promise to give you more bang for your SEO buck than ever before. As tempting as that sounds, can they really deliver on their promises?
In short, no. You get what you pay for, especially when it comes to SEO outsourcing. Hiring a foreign SEO company or freelancer to do your SEO hard yards is a mistake that can come back and bite you in a number of ways.
Foreign SEO outsourcing means that you could open yourself up to being stung by Google penalties if the wrong strategy's employed. Alternatively, you might rank higher on page 1 but it could be at the expense of other considerations that are equally, if not more, critical to the success of your business.
SEO outsourcing to a foreign third party means you could be playing a game of Russian Roulette with your security. If your foreign SEO outsourcing package seems too good to be true, it could be that you've taken the bait in an elaborate scam: One that's geared towards mining as much information as possible about you, your business and its customers. Essentially you're paying for your information to be handed on to third parties as a sales lead. Yes, your phone will ring off the hook, but not with potential customers.
Second, it only takes a spelling mistake, a contextual error or poor grammar to alienate the customers you trying to attract. Cheap SEO outsourcing makes for cheap and nasty. If your SEO outsourcing's going offshore, you lose the benefit of local knowledge, language fluency and a great working knowledge of Australian cultural and historical references. Your content just won't reach out and connect with ordinary Australians.
Finally, if it all goes pear-shaped, you'll have very little in the way of recourse against a foreign SEO company or freelancer.
Bigger ≠ Better when it comes to SEO outsourcing
Opting for a domestic SEO outsourcer? You're still not out of the woods yet. You could get sucked into thinking that bigger means better. The truth of the matter is, size DOES matter when it comes to SEO, but not in the way you might expect!
What you won't know is that the big, flashy SEO companies are prime targets for Google penalties, especially where their strategy's built on a foundation of large, private blog networks.
That's not all. There's plenty of horror stories in circulation about the giants of SEO outsourcing: Lock-in contracts. Set-and-forget SEO programs that don't adapt or grow with your business. Exorbitant break fees that leave you with no other option but to continue to pay through the nose for the privilege of being stung by Google penalties.
The bigger the SEO company, the more likely they are to take a one-size-fits-all approach to dealing with their clients. Sure, your SEO contract with them may look comprehensive but you probably don't need half the stuff you're paying for. What's worse is you're not getting what you really need.
Boutique SEO outsourcing – All the bells and whistles you want and more
If you want individual attention and a customised approach to your digital marketing strategy and SEO, your best option's a boutique or mid-weight SEO company.
A smaller SEO specialist's more likely to fly under the radar when it comes to Google, meaning you won't be susceptible to crippling penalties. SEO rather than offering a fully customized, flexible and dynamic approach focusing on gradual, sustainable growth of your brand recognition and reputation. A boutique SEO company's more approachable and responsive to the needs of your business and its marketplace; often only a friendly phone call or email away. That responsiveness translates to persuasive writing, brilliant copy, happy customers and measurable success over time. They're all great reasons to justify SEO outsourcing.  Learn more about our white hat, white label SEO options.
Why SEO outsourcing works for agencies and web professionals too
SEO's not for the fainthearted, so SEO outsourcing's not just for the layperson. Just because you work in marketing doesn't mean you know what you're doing when it comes to SEO. If your SEO skills aren't up to scratch, SEO outsourcing makes good business sense. There's a lot to be said for knowing when to take a step back and speed-dial a specialist.
SEO outsourcing also protects your position as a one-stop shop for all your clients' marketing needs. If they don't have to go elsewhere for their SEO, they'll be less susceptible to being picked off by your competitors.
You might think that outsourcing your SEO sounds expensive but the reality is that it's a sensible, cost-effective alternative to the hassle and expense of employing an in-house SEO specialist. In fact, it's priced so you can add your cut on top and still be as competitive as ever.
Running a business is stressful enough as it is. SEO outsourcing frees you up from having to sweat the small stuff: The scheduling, the keyword research and the delays. The changes to the Google algorithm. The incessant demand for new content. In short, SEO outsourcing streamlines the sales funnel, smooths out the bumps and makes running a business a far more enjoyable experience.
Think SEO outsourcing could work for you? Talk About Creative can customize a complete digital marketing package and SEO strategy to grow your online presence and cement your reputation online. Click here to find out more!