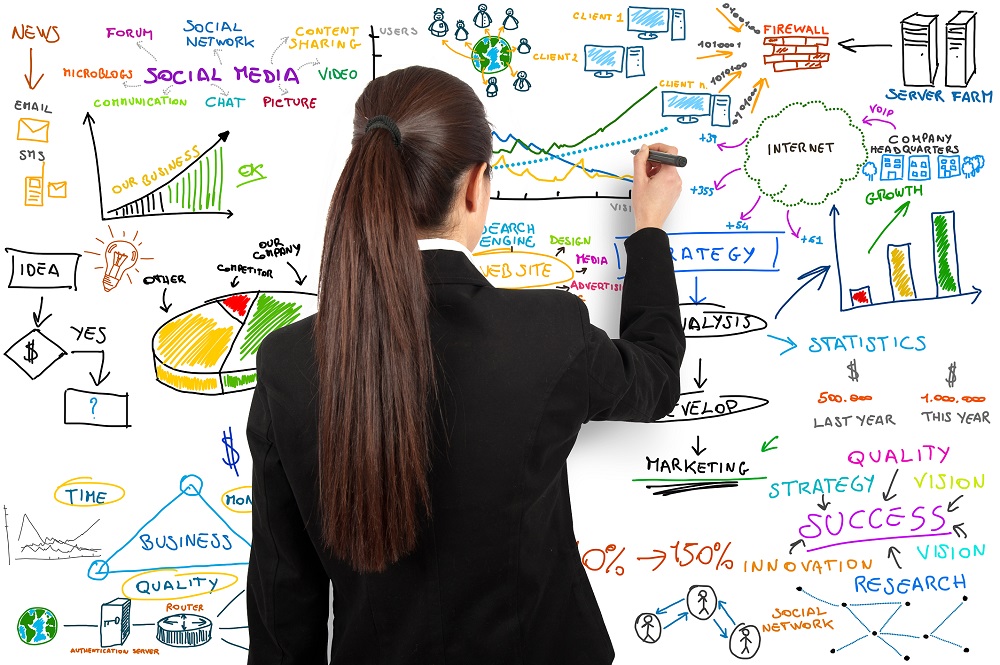 SEO FAQs – Where To Begin
SEO is confusing, particularly for beginners, so knowing what is SEO and where to begin is all about learning the basics.  This is our SEO FAQs guide built from 8 years of answering client questions!
Start with an SEO friendly website, learn keyword research and the importance of keyword placement in your content. Discover your MOZ ranking, Google analytics figures and put these tools to use!
Where to begin for an SEO friendly website
With so many website options available and differing opinions, choosing the best website for your business comes down to what website is best for SEO. For beginners on a budget, it's WordPress. Hands down this is the easiest and most SEO efficient platform. WordPress offers users a website that requires very little to no knowledge of coding.
While WordPress is not SEO optimised straight from install, it does offer a fantastic starting point for those who desire an attractive website and want to optimise their SEO but aren't confident in all the different technical elements.
Where to place keywords for SEO
If you use WordPress as your website platform, Yoast is a great place to start. Yoast is an SEO plugin that assists you with keyword placement and optimisation. While it is isn't a foolproof, all in one comprehensive SEO plugin, it does offer the basics for those just starting out and wanting to get a grasp on where to begin with SEO. Yoast will prompt you to include your keyword in headings, to adjust your slug accordingly and even point out how many links (both follow and nofollow) you have included in your content. If something needs to be altered, Yoast will bring it to your attention and will often give you suggestions on how you can fix it.
If you have opted for a platform other than WordPress – let's say Squarespace, Wix or Weebly; you will have to delve into the world of SEO and learn about keyword placement. Start with including your keyword in your Meta title, description header tags and naturally throughout your content. Synonyms of your keyword should also be included as your website may be relevant to other people who are not searching the exact keywords but instead similar wording. Google aims to give searchers the best possible results by showing them the most relevant information; your keywords and LSI keywords (synonyms of keywords) make this possible by helping you to rank for both. Want to learn more about website keywords and long tail keywords?
Where to begin with ongoing SEO
You keep reading that keywords are crucial for SEO but there is more to ranking well in Google than just including a few choice keywords in your content. SEO requires ongoing efforts to remain up-to-date with Googles algorithm updates; professional SEO strategists can help you understand this further.
But for now, let's focus on link building. This is a vital component of SEO and will be the determining factor where your website ranks against your competitors' when everything else between the websites are equal. The site with more links from better quality websites will show up higher in search results. Start your link building with directories and industry partnerships. Work with suppliers and retailers, and utilise guest blogging to get links back to your website.
Where to learn SEO online
This is one of our most asked SEO FAQs! The internet is full of information to help you understand Search Engine Optimisation and teach you SEO basics. If you want to skip over the search and go straight to the useful information – Moz Community, Google Analytics and a few other websites are the best places to start.
Moz Community offers everything a website owner needs to polish up on their SEO knowledge. Moz offers a beginner's guide to SEO in addition to a community question and answer forum.
Google Analytics Individual Qualification and Hubspot Content Marketing Certification are the best two certifications available. These FREE online courses will help you to understand all your SEO needs which will ultimately give you an advantage over your competitors.
If you are looking for option that is interactive and allows you to talk with a real person, Talk About Creative are the go-to SEO specialists. They explain difficult to understand concepts in layman's terms, in addition to offering online SEO courses and in house training.
Understanding SEO and where to begin can seem intimidating at first but with these great tools on your side, you will be giving your competitors a run for their money.
Still unsure about SEO – where to begin? Give the team at Talk About Creative a call today on (07) 33 14 15 13!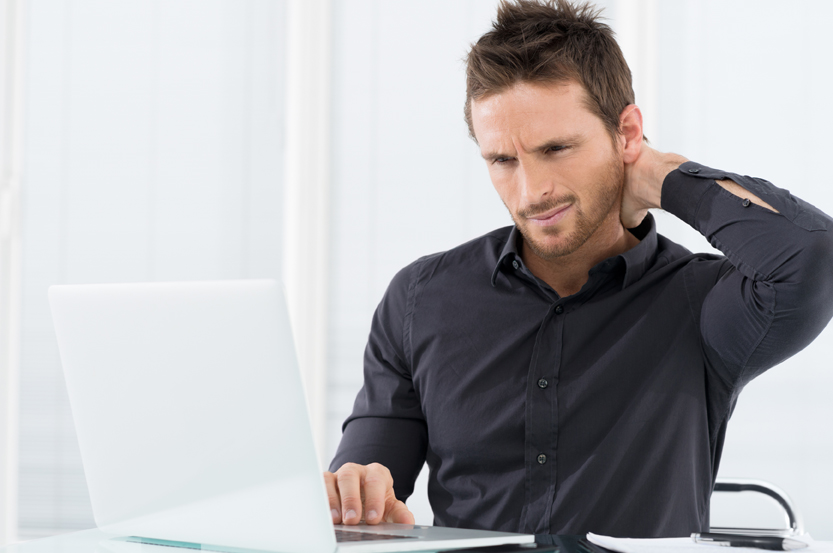 Digital Marketing FAQs
Let's get down to basics.  Before we can answer your SEO FAQs we should look at the most common forms of digital marketing for small business!
SEO
Search Engine Optimisation. Making your website easy for Google, Bing and all the other search engines to find and rate. It starts with good web design (there are a bunch of rules for designing a good website – to be found in another thread) and then it gets trickier – because getting on the front page of Google is so competitive there are 1001 SEO tips and tricks for doing it – some are OK by Google, some are not. One way Google determines if you are important or not is if other important websites link to you. To see your site how Google sees it visit Moz and play around with the toolkit.
Learn more about our SEO services here.
SEM
Search Engine Marketing. All the search engines have ad placement. On Google, it's in the right hand column and it's a way to get people to see your site if it's not on the front page already. You organise this through Google Adwords – where your ad is positioned depends mostly on how much you are willing to pay per click (PPC) – so unlike conventional advertising where you pay per display in a newspaper for example, with Adwords, usually you pay per time your ad gets clicked. You can opt for the pay per display (called impressions) option but PPC is the best option in most situations. You can secure the top ad position by selecting your keywords and audience very carefully too but it takes some expertise.
Learn more about our digital advertising options here.
Social Bookmarking
There are specialized search engines that allow users to surf the web in the same fashion as you would watch TV on your favourite channels. Stumble Upon, Digg, Reddit, Delicious and similar applications deliver you to websites that "rate well" amongst people in your "demographic". You are not targeted by age or location but by things you like – when you "like" (or Digg or Thumbs Up) a page, the application shows you more pages like it, that are "liked" by people with similar taste to you. Soon, you have customized your surfing preferences and will be delivered only to pages that interest you. Getting your website listed as being likable on one of these applications is not simple but, if you are successful, you can receive tens of thousands of hits to your site. Adding Social Bookmarking code to your website makes it easy for people to bookmark your site for other surfers.
NOTE that Social Bookmarking is far less effective these days!  It tend to bring you bouncy traffic which actually harms your SEO results.  Learn more about Google's Hummingbird and Google's Hummingbird
SMM – Social Media Marketing
Social Media Marketing– Social Media refers to pages like Facebook, Twitter, Google +, Pinterest, You Tube and anything you might say is similar to an online club. Done well, it's free, it's targeted and the audience is ready and willing to listen. There's also user friendly Facebook advertising options which are popular with small business. Like Facebook, using Twitter for business is pretty much expected of businesses these days – so you may as well learn it!
Learn more about our social media services here.
Content Marketing (inbound marketing)
Using content to draw buyers in from search results or content shared on other sites.  This may include video marketing, images and infographics, articles….you're only limited by your imagination and hosting plan!
Learn more about content marketing here.
Article Marketing and Guest Blogging
Creating article content for other websites in exchange for referrals.
Mobile and GEO marketing
Advertising targeted to the user in their current location.  Need a restaurant near you? Apps use the GPS on your phone in conjunction with a mapping program to serve you a list.
Banner Ads and affiliate marketing
Clickable ads on websites – also known as display advertising. Affiliate marketing is where affiliate websites display an ad or other promotional item for a product and receive a commission for every click through or sale.
Contextual Links and other in content ads
Where a link is added to your product where that product name appears in the text of another website.  These have fallen out of favour since they started attracting negative Google attention.
Email Marketing (EDM)
Sending marketing materials via email.  Email marketing has the highest estimated return on investment of all marketing platforms.
Learn more about our EDM services here.
What is pull digital marketing?
Most traditional media are push marketing based – that is, they're pushing the consumer to take an action, in digital marketing an example would be email marketing. Pull digital media (such as content marketing) pulls in potential buyers already searching for their product. Having a website or blog filled with useful content is the best way to be a successful inbound marketer.
What Are Web feeds?
Web feeds gather content published across multiple platforms in a single feed to which users subscribe (eg RSS feeds). The growing popularity of social media platforms has reduced their popularity.
How do I choose SEO services that don't suck?
Perhaps the most important SEO frequently asked question is how to avoid BIG problems. The professional search engine optimisation (aka optimization) industry is mostly made up of SEO web developers, copywriters like us and off page SEOs. When most people talk about hiring an SEO, it's the last one.  These are the guys who 'build links" to your site. It's kind of an outdated idea of SEO these days – all the more reason to choose your SEO company carefully!
What do professional search engine optimisers do?
They'll usually offer a two fold service – first, they'll audit your on page SEO and make a few tweaks and changes to your website then they'll do backlinking. Backlinking is about getting a link to your website on as many other "Google Friendly" websites as possible.
What to look for in a professional SEO Company
The main thing to remember is search engine optimization can actually harm your business – substantially, to the point where it could bankrupt you. So, cheap does not equate to good, in fact, quite often, the cheaper the service the higher the risk.
Good SEO includes:
Diverse link portfolios – so links from a variety of sources, not just blog comments for example
Focus on high quality backlinks
Focus on authentic backlinks
Content driven links
A strategy that's right for your website, not just a one size fits all
Focus on finding good website keywords for you
Warning signs:
Guaranteed page one slot one
Guaranteed results in a very short time period
Thousands of links for a few dollars
Black hat linking like link farming or private blog networks
Any package that is all "Web 2.0"
Any package that says "Content doesn't matter"
Links appearing on low quality article sites
SEO strategies that are "mysterious"
SEO companies that use jargon to confuse you
These are all, at best sales gimmicks, at worst scams. The most common gimmick is guaranteeing you page one slot one for a keyword that is extremely specific, maybe 5 words long…..maybe exact description of your business, or even your business name. These are "easy" keywords that you should rank for with no professional search engine optimization services at all.
How to know if you're being played:
Ask specifically where the links will be coming from
Ask for some client examples and use the SEO Moz tool to check out their links
Use the "compare links metrics" tab to check out the Moztrust score for their sites
Ask for layman's explanations of everything they plan to do for you
Ask for references with a good understanding of SEO
Join Traffic Planet and ask for advice
Google the SEO provider – see where they come up
Check their page title and see what keywords are showing, Google those words
Professional search engine optimization companies vary greatly in both trustworthiness and the results they produce. With an investment around $500 a month, it's worth doing some homework before you sign up.
So, what does Talk About Creative do?
If other Search Engine Optimisation services are like a set menu, we're the degustation place. We will build you a diverse sample menu so you can see what works for you – we'll proactively refine our menu for each client coming in too!
We do professional search engine optimisation too…but our focus is on content marketing. That means that we aim to have your content read, enjoyed and shared. We aim to create content that adds value and therefore builds domain authority and credibility. We also "interpret" your website, products and branding message to make it easier for Google to understand it – this is called Content Optimisation. Everything we do is considered "white hat", professional search engine optimization – just like the search engines ordered.
Which is better, SEO or Social Media Optimisation?
This SEO FAQ comes from start ups where time and money are hard to come by.  Choosing to focus on EITHER social or SEO is a perceived answer to this problem.
Which is better, SEO or SMO? It depends on where your audience is and how they make purchases. If they prefer to use Google to find a product or service then Search Engine Optimisation comes out in front. If your audience prefers to learn about a product, service or brand, Social Marketing Optimisation is the best approach.
SEO vs. SMO
It can be difficult to figure out exactly where to dedicate your time, SEO or SMO? Each approach has its own benefits and which one you use will depend on a number of factors.
Are you looking for long term or short term results?
Getting traffic by means of SEO and a keyword strategy takes time. Slowly but surely you may see your keyword start to rank in Google It's a long term thing, don't expect instant results. Goal posts can move with SEO, you're at the mercy of Google's algorithm changes and long term hard work can suddenly stop working for you. On the other hand, SMO commonly offers faster short term results. Sharing engaging content on Facebook and Twitter, writing guest blogs and participating in forums, can see the awareness and trust of your brand and brand skyrocket in a much shorter space of time.
What are your goals and metrics?
If you're happy to see that you're ranking well on Google and have no need to broaden your content marketing activities, then SEO might be just the right fit. Alternatively, your goal may be to build brand awareness and brand trust through conversations on social platforms, to become an authority in your field by sharing content that answers the burning questions of your audience or perhaps you'd like to build leads and increase sales. A broad content marketing strategy breathes SMO.
Not sure whether to dedicate time to SEO or SMO? Contact Talk About Creative for expert guidance.
Which industries need SMO
Industries that offer visual products and services are those that tend to perform better with SMO. Demographics also play a huge role in SMO performance. If you have a business with a product or service whose demographic does not use social media or read blogs, then SMO is likely to be unsuccessful. Perhaps these are the people that search via Google.
Which industries need SEO
Almost every business in every industry can benefit from SEO if they have a website. If you have a product or service to offer, there's likely someone out there searching for it. Restaurants, real estate, online businesses without a bricks and mortar store, medical professionals, home repairs and local businesses – no one uses the Yellow Pages anymore, so how else will these be found? The answer is Google.
SEO with social media
Although you may opt to focus on either SEO or SMO, they can both work really well together.
Social is part of Google's algorithm, but that doesn't mean your ranking will suddenly increase if you go and open 10 Twitter accounts, two Facebook pages and write hundreds of blog articles. Larry Kim, Founder/CTO at WorsStream Inc. shared his findings on the Moz blog and suggests that the engagement rate of your social content is what has a positive effect on your Google rankings, not the number of times your content is shared.
But don't expect your social media to influence your Google ranking overnight, you'll have to work for it – build trust, engage and share quality content that other people want to talk about
How do I choose a GOOD SEO company?  A guide for small business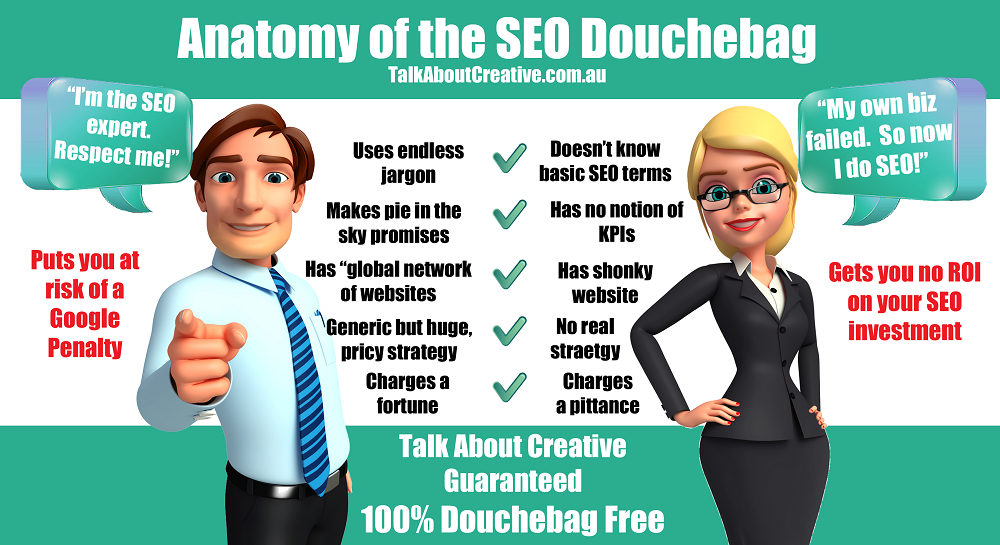 This week I've been asked a couple of times what the warning signs are that an SEO company is likely to be crappola. I've written a few things on understanding SEO packages before but I thought this would be extra helpful for small businesses worried about signing an SEO contract.
First, what makes a good SEO Company?
A good SEO company might be huge or tiny, it might be a one wo/man show or it might be a multinational giant – a content agency or a web designer or an ad agency or a dedicated SEO firm – there are excellent options and total asshats in every category. The priorities should be:
1. It offers results that are desirable for your business
2. It abides by Google's rule book
Beyond that it's about weeding out the bad and running with the good!
Does their Digital Marketing approach suit your brand?
Just because it does good online marketing work doesn't mean it's a good fit for your business. A large company will take a 100% different approach to SEO to a small biz. A large company may generate organic links from an expensive TV ad campaign, or a cutting edge game that costs squillions to develop. Without that kind of budget, it should come down to smaller "click magnets" like shareworthy content, blogs, infographics etc as well as high quality, relevant link building. If they specialise in big biz, they're probably not focused on smaller campaigns. All companies will list testimonials and logos from their biggest clients but if they really love and want small business too, they should have small business testimonials and logos too.
Is there a strategy for you or just a flat package?
Their $400 package may include a list as long as your arm but if it's not going to help your brand specifically, if it doesn't address your particular problems, it isn't in the best long term interest of your brand. Do they know, or at least research your demographic and then target to them, or do they just sell one size fits all link building options?
Is there transparency?
Do they have a blog that gives you insight into how they work? Do they answer your questions? Are they open about their goals for your site and how they plan to get there? This is a tricky one because there's a fine line between transparency and proprietary information. I tend to be too transparent and have suffered as customers took the info I shared with them and spread it far and wide. It's also hard for them to take enough time to answer a LOT of questions – especially if it's a one wo/man band – but if you've got an account manager then you should be able to ask whatever you want!
You should also be in full control of your Google Analytics and Webmaster Tools accounts, your content management system and have your FTP passwords. If you don't, copy and paste this email and send to them right now. That's really important!
Result guarantees – yes or no?
Nobody can guarantee you slot one for an keyword worth its salt. They can guarantee you slot one for crappola keywords that nobody is searching for and nobody is optimised for. That's easy! But if you see "guaranteed slot one" – it's either got a disclaimer a mile long or they're using some seriously risky SEO tactics.
Lack of real information on their website
No bricks and mortar address? Head office offshore? Trust your gut. If it smells like an asshat, it's probably an asshat!
Website wording warning signs
Read the copy carefully:
"We guarantee to get you ranking on Google for at least 10 keywords. Being on page 1 can definitely increase your profits."
This is carefully written to guarantee nothing – certainly not that you'll be on page one or that even if you are, you'll make more money! Guaranteeing to get you ranking – ranking where? Top 1000 pages? Top 10 slots? It gives you no guarantee at all – it's not hard to crack the top 100 pages on Google – uploading an empty website with a single page title would probably do it.
The keywords they propose
Let's say you sign up for a ten keyword deal for $500 a month that is based in linking only. Those keywords need to bring enough customers to your website, which translate into enough sales to justify the monthly fees. Here's the maths. Say they choose one keyword with 280 searches and then a smattering of long tail versions with 50-100 searches and then some really, really specific ones with search numbers so low that Google doesn't track.
Say, 500 searches per month.
If they get you to slot one for all of them, WORST case, you can expect:
36.4% click through (source Search Engine Watch) – 182 visitors per month
3% standard retail sales conversion (source Marketing Sherpa) – 5.5 sales per month
If you're spending $500+GST per month for their services, your average profit per sale must be $100. PROFIT, not average sale!
That is worst case scenario – it might only be $60 profit per sale! Perfectly fine if you're a car dealership but not great for retail! Do the maths before you sign up – "cheap" SEO isn't value SEO.
Content marketing materials in your SEO package
As part of your package, you should also be getting content to help build your onsite SEO and to attract visitors from other sites – but also to share on other sites. The notion of SEO being about link building is an old one, and one that leaves you at risk of penalities. On page optimisation and quality content marketing are vital – not an option.
The 12 month contract with no escape clause
Most SEO companies have a contract with a fixed time period. It's because setting up your strategy takes a lot of industry and keyword research – so they recoup over the course of the contract. The problem is search algorithms change daily – quite literally. Signing up to any one strategy for twelve months is not a good idea. If you must sign a contract, opt for three months only so you can stop and assess before continuing. If they won't do it, see if you can find someone who does. It's a buyers market!
Are the Ts and Cs actually BS?
You don't need to be a lawyer to see that the contract is all about ways for them to not perform and to cancel if things get tough. If it's all about how they don't have to meet targets if you make the slightest alteration to the website….if it's about how they can cancel the project at their discretion but you'll need to give them your first born if you want out…if you're considering signing for a long time, bite the bullet and pay a lawyer, it will be cheaper long run.
Call the testimonials on their site!
Firstly a good testimonial will have info about the person testifying. If it just says "Pete, Brisbane" then it's not a testimonial, it's copywriting! Don't just read their testimonials, go ask the client – email or call, awkwardly apologise and then hit them with actual questions about ROI and communications.
Sleuth it out….
The biggest issue with SEO these days is that Google has re-invented the rules so many times that even good SEO companies get caught up in algorithmic issues. After the last Penguin Algorithm Update, the Australian SEO industry lost a ton of spammy SEO companies. What that really means is, after Penguin, a huge number of fly-by-nighters landed their clients penalised and broke, and just closed up shop. That's the grim reality of it. What's worse is, those clients may never have recovered – for some, they've had to start over from scratch. So search for any sniff of the web company behaving badly before you sign anything. A good SEO company will avoid these risks in the first place and if things do go bad, support you until you're back on track.
Keyword FAQs
Your website keywords are the search engine results you'd like your site to appear in. For example, if you sell hamsters in Hyde Park, you'd probably like your site to appear when someone Googles "pet stores Hyde Park", "hamster breeders Sydney" and "buy hamsters online". These would be your keywords.
What makes good keywords?
Be relevant – they should be as relevant as possible so that Googlers find exactly what they're looking for on your page.
Be achievable – just because it's relevant, doesn't mean you'll be able to rank for it. Choosing a keyword with lower search numbers (like a long tail keyword) may give you a better chance of ranking for it.
Be specific – if you sell hamsters in Hyde Park, make that a keyword. If you aim for "pets" you'll have a high bounce rate and a big wasted SEO and SEM budget. Also, plurals, adjectival or verbal forms may need to be included too.
Be flexible – this keyword will need to go into your website text, words like cheap may have great search numbers but you don't want them on your site. Words that are hard to place in a sentence will also cause you problems. If you're using all geographical modifiers (hamsters Hyde Park, pets Hyde Park, pet store Hyde Park etc) it will make internal linking harder.
Be convertible – choose some keywords that attract buyers too, not just browsers. "how to breed hamsters" will attract researchers; "buy hamster aphrodisiac online" will attract buyers.
Be good to grow – have an immediate, a medium term and a long term keyword plan. Include keywords with high search numbers and competition in your copy – so that your site can "grow into them".
How do I choose my website keywords?
It's not as easy as it sounds, in fact it's a very complex task and not one that you want to get wrong! Choosing the wrong website keywords will mean poor website performance and hundreds of hours and thousands of dollars (or more) in wasted SEO budget and lost income. We do keyword research as part of our SEO copywriting service, our small business SEO packages and our online marketing packages. If you're game to give it a go yourself, the place to start is the Google Adwords Keyword Planner. Choosing your website keywords is the biggest SEO decision you'll make – good luck and may the force be with you.
5 Hacks For Quickly Grabbing Keyword Ideas
Doing full keyword research on every single blog post or product will make you sad, tired and over it. For small pages like individual products or blogs, here are a couple of quick hacks for grabbing a keyword to use:
1. Go to Google and start typing a relevant keyword – so maybe you'd start typing Baby hats – then check out what Google suggests – baby hats Australia, baby hats crochet, baby hat patterns. Pick a couple that are relevant to your brand and use them
2. Use Adwords headlines. Google Adwords targets keyword ideas, and usually ones that convert well. Google your keyword and then check out the headlines on ads on the right hand column. For example – Parenting. The ads include: Parenting classes, advice on parenting, parenting tips, cheap parenting class, goals for parents. Choose two of these and turn them into one "super converter" keyword.
3. Related searches. Scroll to the bottom of the search results, Google offers you related search terms. Use these as keyword idea.
4. Go to the product on a competitor's page (a competitor that is slightly more SEO savvy than you is ideal). Hover over the page title tab (in the blue bar at the very top of the browser window) – check which words they've used.
5. Think about what you'd google. Google it. See if your product page fits in the search results well. If it's off topic, it's no good.
 Keyword Strategy: What small, local and niche businesses need to know about SEO.
Talk About Creative gets a lot of work from our keyword strategy.  Like, mind boggling.  We have so many customers that I sometimes need a lie down just to comprehend how much work there is to do!  We get work from three main areas – Search (around 50%), Client Referral (around 30%) and Social Media (around 15%) – the rest we can just call "other".
Our SEO strategy has always been heavily focused on keyword research and quality content marketing and it really works for us.  We have however made one serious mistake recently – we got too big for our boots and we did it prematurely!
How we got too big for our boots
We got all cocky and decided to abandon a few of our very small keywords in favour of bigger ones.  The business is rapidly growing, our organic link profile is positively burgeoning, so we got all cocky and ditched (well, took priority away from) a few of our little website keywords in favour of their bigger and shinier cousins.
How we did it prematurely.
We noticed that ranking well for our bigger keywords was bringing in plenty of enquiries from bigger businesses who needed bigger jobs.  So, we went to town on the bigger keywords.  We did it without waiting for our Analytics Goals to complete.  We did it before we had enough data to really dig deep.
Converting keywords are expressed as percentages….not numbers
Part of any good keyword strategy is keeping an eye on the converting keywords – those that inspire visitors to take an action.
Converting keywords in order of success for our site:
1. *PINK ELEPHANT*
2. *YELLOW CHICKEN*
3. *RED LAWN MOWER BRISBANE*
4. *POLKA DOTTED SNAKE TAIL*
5. *TELEPHONE MONKEY HAT BRISBANE*
 * You didn't actually think I was going to tell our competitors our keywords right?
Things we have recently done wrong with out keyword strategy
Abandoned (well, downgraded) certain keywords because they have small search numbers – keywords included:
1. *PINK ELEPHANT*
2. *BLUE CHICKEN*
3. *RED LAWN MOWER BRISBANE*
4. * POLKA DOTTED SNAKE TAIL*
5. *TELEPHONE MONKEY HAT BRISBANE*
We dropped the Brisbane from two, we shifted from Blue Chicken to Cobalt Gallus domesticus (the industry term), we went from Polka Dotted Snake Tail to just Snake Tail and dropped Pink Elephant altogether (not enough searches to make it worth our while)
 Things to learn from this:
 1. Conversion tests are measured in % so smaller keywords score well (we had more conversions on some bigger keywords but as far as percentages went, nothing came close to small and precise).  You may miss just how well a keyword is performing because it's too small and gets lost in the crowd, when in fact, it's working it's little tail off for you.  Keep an eye on your stats!
2. Don't abandon keyword until you've got enough data to know what's good and what's not (shall now go add them all back)
3. Just because there is a better keyword out there in industry speak, doesn't mean that the customers are going to Google it.
4. Highly targeted keywords, no matter how small, are worth it.  They're easy to rank for and are the keyword equivalent of a passive income stream!
5. B2B's like Talk About Creative only need (and can only handle) a certain number of clients every month and this should be part of a keyword strategy.  Local, niche and micro businesses can likely only handle a similar flow.  Going after the big keywords has been a lot of work when focusing on more targeted but smaller keywords would have produced the same results.
6. Smaller keywords aren't great for growth.  You need a "growth keyword" in your strategy as well as those converters.
7. Blog entries bring in a surprising amount of traffic.  TELEPHONE MONKEY HAT BRISBANE was only found on our blog.  Our blog has more views every month than our home page through a steady stream of niche long tail keywords.
8. Great, meaty content and long tail keywords go hand in hand and it's the direction in which Google has been headed for some time now.
When planning your keyword strategy, do as we say, not as we recently did.  We're replacing our hidden gems with one and while reaching for the stars with the other.
What Does Latent Semantic Indexing Mean?
Latent Semantic Indexing or LSI Keywords are words that search engines use to verify the quality of your content. Latent Semantic Indexing is essentially how search engines understand language. Language is too complex for computers to actually understand so instead, a mathematical equation is applied to determine which words are used together in "quality" and "relevant" content. It's one of the factors search engines use to determine the order of search results.
How SEO Copywriters use LSI Keywords differently
There are copywriters and copy writers and they're two completely different things. Anyone can write copy. SEO companies write copy all the time. They write it to meet content optimisation best practice. This mostly means getting the keywords in there as many times as possible without being penalised for keyword stuffing or using a site like LSI Keywords.com to get a list to work from. BUT this isn't actually SEO Copywriting. It's SEO copy writing. Copywriting is about using language to convince people to buy, SEO Copywriting is about also attracting search engines. To develop LSI keywording algorithms, search engines focus on quality copywriting, and how the words relate. So, good copywriting NATURALLY fits the LSI algorithm.
Faking it for budding copy writers
Don't. That's the key. Don't try to fake it. Instead, when writing the copy for your website, do it without SEO in mind. Write long, rich, in-depth, knowledgeable and informative copy that draws out all your benefits and draws in your customers.
Then, go back and check that you've used as many synonyms, adjectives and "related words" as you can think of. This might mean describing your products in detail, or it might mean considering what other searches people may do on products.
The good news is, unlike traditional keyword placement in H tags and whatnot, this is far more subtle. You don't need to worry too much about where they appear, only that they appear!
The problem with LSI Keyword Tools
If you do use an LSI Keyword tool, just keep in mind that they're likely to give you ALL the answers. This may sound great BUT, you're trying to be highly relevant for the RIGHT searches, not all of them.
Let's say you want to show up in search results when people search for "party supplies" for your themed kids birthday store. You will find LSI keywords that are ideal for your site like party themes, birthday supplies, party decorations, birthday party supplies and the like. You'll also find Halloween, Oriental Trading Company and a few that belong to x rated parties for hens nights and the like. By including these, you're actually watering down your chances of appearing in highly targeted searches and possibly showing up in some very, very wrong searches too!
What can happen is that bad SEO companies can set up link networks and farms that they use for specific clients. This means that their clients (and client's content) may suddenly start showing up in LSI keywording tool results. This is problematic because by using those LSI keywords on purpose, you're actually telling search engines that your competitors define quality and are the quintessential definition of your industry – even if they sell dodgy stuff!
So, write naturally and never include an LSI keyword that doesn't belong. Use rich language and natural keyword mentions but don't get so bogged down in adjectives that it turns into a Dickens novel. Latent Semantic Indexing isn't perfect, in fact, it's far from it – computers are really very simple when you compare them to your wonderfully evolved and highly intelligent human brain!
What are long tail keywords?
Long tail keywords are website keywords with three or more words.   They're made up of a head keyword and then describers that specify one aspect of the head keyword. They tend to be the main keyword for the industry with an adjective based tail:
For example:
Restaurant Sydney East
Jobs work at home
Pet sitting Redcliffe
Traffic quantity and quality
How much traffic is generally derived from long tail keyword phrases? It depends on your website but the general estimate is about 75% of traffic on a healthy site.  Optimising for head keywords and then using rich language in the text is the best way to land plenty of additional visitors.
Besides making up the numbers, they tend to have higher sales conversions. If your website is targeting "restaurant Sydney" you may only get a sale once in every 100 visitors to your site. Visitors arriving on the long tail keyword "Affordable Ethiopian Restaurant Newtown" will be more likely to make a booking. So while there may only be ten visitors per month on that keyword, six will book.
How do I use long tail keywords?
You'll "accidentally" use them when writing your content. A good way to be sure you're getting maximum benefit is to writing longer copy and content, write lots of blogs, write in depth and informative content, paraphrase and use adjectives and to target your likely buyer very well. You should also do market and keyword research to be sure you're getting the most value.
Latent Semantic Indexing – or LSI keywording is the way that search engines understand what your site is all about and whether your content is high quality – it looks for these related words, so high quality, linguistically diverse writing is essential on several levels.
How many keywords should I optimise each page for?
You should have a keyword strategy in place so that your site can keep growing. Optimising for one good solid one and a few "easy" long tail keywords on each page is the right start and it keeps your anchor text nice and diverse. Including reference to a dream keyword on stronger pages will help you achieve your long term dreams. Don't go nuts though, every keyword you include waters down the others. You should only have 65 characters in a page title so make that your cut off!
How many long tail keywords can I target on each page?
There is a difference between target and optimise. You may be targeting long tail keywords without ever mentioning them in a header, title, alt text, anchor text or other on page SEO element. If the keyword has no competition or very little competition, just a mention or two somewhere on the page will deliver a low level, steady stream of visitors to your site.
This makes absolutely no sense to me!
Need more help? We provide keywording strategies as part of our online marketing packages and SEO copywriting services.
Do I need to update my site regularly?
Where you rank is determined by over 200 "indicators", each with different weight and rules – all only known really, to Google. They in turn publish "best practice" advice that companies like ours follow. It's a full time job just staying on top of their constant changes (algorithm changes are rolled out daily). One of the "heavier" weighted indicators of SEO is freshness. Fresh content on your site demonstrates to google that your site is being cared for by a currently operating business that cares about its user's experience on its site.
Unless you have constant products being uploaded and changed, the easiest way to do this is to write blogs. Ideally, you'd get one of your team to take an hour each week to blog about something relevant – using the layout on this blog as a model.
Some quick easy ways to find inspiration for blog topics:
Sign up to Google Alerts for industry keywords so you can blog about industry news
Share little victories in your office
Share client stories (with their permission of course)
Explain one aspect of what you do
Create a tutorial or photo guide
Share images and video and write about them
Debate a controversial topic within your industry
Talk to your readers about what they are intersted in
Image SEO FAQs
Bad news photographers, images aren't SEO friendly.  Search Engines are working on it and getting better slowly but really, photographs are very hard for search engines to understand, being computers they have very little understanding of aesthetics. This is one reason that websites with a single jpg as the home page tend to bomb (also long load times; also it looks a bit naff). So, what do you need to do to get your images working for you?
How search engines the quality of an image
It's got nothing to do with light and subject matter, it's very un-romantic actually. The way they judge the merit of a photo is through links to the image and, soon, through click pathways. It's quite simple, people use social bookmarking, social media or old fashioned links to your image, search engines take note and think you images must be simply smashing. That's about it.
How search engines understand the content of your image
If you post an image to your site and the file name is 800128986.jpg, and you enter no other data, you'll definitely show up in image search results, for anyone Googling 800128986. Handy. You'll also have an outside chance of showing up for the keywords associated with your website and in particular, that page of your website. But probably not….unless you're in a very specific niche and have a very powerful site.
Search engines can't see the image. They can't think, well, this one is much clearer and well frame than the others, we'll put it first (although I would guess that time will come). You have to tell it.
How to improve your image SEO
File Names: Name your images with your keyword
Page Title: The permalink to the image should contain the keyword
Page Content: If possible, you should add a little text about the image and be sure to add H tags, this will help it show up in that little bar of images you see in web search results
Description and Caption: Some CMS's allow you to add these, do so, and include keywords.
Author Tags: If you're using author tags, include one on the permalink to the image (preferably with text too) so that your image shows up in personalised results.
Internally link it: Like anything on your site, if you know an image is going to be a hit, link to it from other pages on your site, using the keyword as the "anchor text". You can also do external linking (backlinking) from other websites to ensure you do well in search results.
Write about it: Adding relevant, keyword rich text around the image increases the chances of you coming up in image search results. It also helps the reader to enjoy your site, which is what is most important!
Submit it: Images do very well on most social platforms, especially Pinterest and social bookmarking sites like Stumble Upon, Digg or Reddit. Sharing on these as well as on dedicated image platforms like Instagram or Flickr will improve your traffic and gather you "social links". Just be sure when using Pinterest that you fill in the data for each image, that's where you link is created.
And the most important SEO factor for images?
Alternative Text: this is the important one! Alternative text, or ALT text is the text used by visually impaired people to understand your site and search engines give you an SEO bonus for filling it in. It also gets read by them and helps determine where your image will appear in image searches. It is vital to fill in your alt text with 1-2 sentences of keyword rich (but not stuffed), descriptive information.
The Definitive Online Marketing Dictionary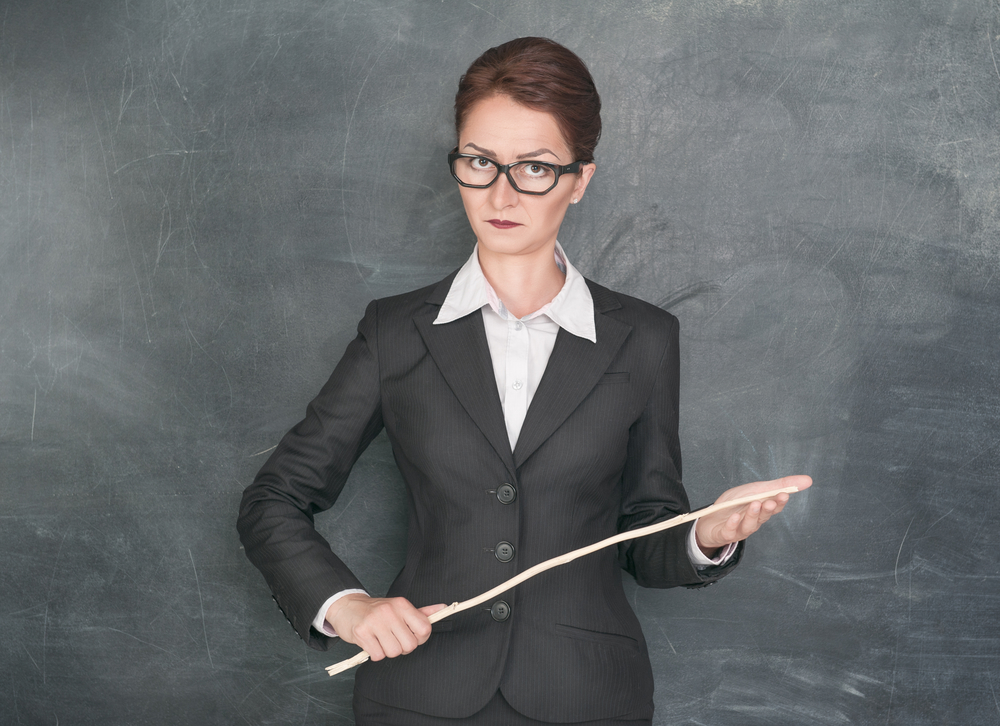 Welcome to the online marketing dictionary for small business marketers.  Struggling to navigate the terminology and lingo? Bookmark this page so you can always be in the know.  Is our digital glossary missing something?  Let us know!  We're always updating!
Absolute Links
A link to a specific item on your website (including images, PDF files and the like) that includes all link information (server, directory and document name).  These should be used in PDF files and any other frequently emailed file.
Above the fold
The content visible without scrolling
Active Server Pages (ASP)
Active Server Pages are web pages created "on the fly" for each unique user. For example, first time visitors may see a different welcome page.  This can be a vital part of conversion optimisation.
Ad Group Ideas
Google Keyword Planner setting that allows you to see synonyms and variants on different keywords
AdSense
Adsense is "renting  out" spaces on your blog or website to Google advertisers.  This is usually part of a blog monetising strategy.
Adwords
Adwords is Google's main advertising program – ads appear either above or next to organic search results
Affiliate Marketing
Performance based marketing strategy where your business pays a commission for referred traffic or referred sales from your site.
Algorithm
A mathematical equation that assigns weight to various factors with the goal of problem solving.  In online marketing terms, the problem is usually "which item (website, tweet, status etc) should be displayed to users"
Alt Text
A worded description that can be added to your HTML to describe your photos.  It not only helps with SEO, but also with vision impaired visitors to your site, and when your images do not display correctly.
Analytics
Data that analyses the performance of your website or web property.
Anchor Text
 Anchor text (also known as a link label, link name or link text) is the word or words you click on a page that link to another page.  Specifically, it's the HTML code (the language websites are written in) that "anchors" those words, to the page they take you to (destination page).
API – Application Programming Interface
An application that allows different kinds of software to interact (eg a Shopping Cart and Australia Post's online tracker)
Arbitrage
Buying click through traffic at a low price with the aim of referring it out as an affiliate marketer at a higher price per referral.
Australian SEO
Australian SEO, like most things here in Australia is impacted by our vast space and relatively small population.  Smaller search numbers mean making adjustments to keyword choice.
Going broader. Targeting broader and more general search terms to keep traffic numbers up

Going narrower.  Optimising for each individual product.
Automated Bid Management
Software that monitors and adjusts your Search Engine Marketing (eg Adwords) bids.
Backlinks
Backlinks are links to your website from other websites.  The goal of small business SEO is to get as many high quality websites as you can linking to your website.
 Bad Neighbourhoods
"Bad neighbourhoods" are adult only sites such as gambling or pornography sites.  Mainstream sites should not link to, or get links from these neighbourhoods.
Banner Ad
Banner ads are embedded ads on a website or blog that can be sold manually by the individual owner or served from a central ad server.  They are a common part of blog monetisation.
Black Hat SEO
Any form of Search Engine Optimisation that does not comply with Search Engine guidelines.
Blacklisting
Email:  When you're repeatedly reported as a spammer and flagged to prevent your email marketing campaigns reaching inboxes
Search:  This is not to be confused with a problem with an algorithm change, this is the more serious kind of penalty where Google warns consumers not to visit your site.  Check your Webmaster Tools account for notification of a penalty.
Blog
A type of website (or an extension to a website) that allows for constant updating.
Blogroll
A list of hyperlinks to blog entries or other websites
Blogosphere
A term referring to the culture and connections of all bloggers.  Subcultural bloggers also make up micro blogospheres which then interconnect.
Bookmark
To record a website's details in order to visit it again.
Boolean Search
Using conjunctions and prepositions to narrow search queries eg:  Brisbane Not Travel, Brisbane and Queensland or Sponge and Bob and square and pants
Bounce Rate
Your bounce rate is the percentage of visitors to your website that only visit one page – that is, the arrive and leave from the same page without checking anywhere else on the site. 40 – 60% is the average bounce rate.
Branded Keywords
Keywords around your brand name that indicate traffic did not come as a result of SEO.
Breadcrumb Navigation
A navigation aid that allows users to keep track of where they are on your website by providing a hyperlink path on your site – eg:
Home page > Section page > Subsection page
Broken Links
Links  that deliver an "error" result.  These are bad for SEO purposes.  Use Webmaster Tools to diagnose broken link issues.
Browser
The program you use to access the internet et Chrome, Firefox, Internet Explorer etc
Buying Cycle
Stages of purchase including problem discovery, search, evaluate, decide and purchase.  Each stage of this cycle will have its own search terms (keywords) with keywords at the end of the cycle, more likely to result in a sale, being known as converting keywords.
Canonical Tag
A canonical tag is a meta tag that tells search engines that the page contains duplicate content and should defer to the original page for SEO purposes.
Chrome Incognito Search
Chrome allows you to search without using identifying data. For SEO purposes, it gives a more accurate picture of search results by stripping away Google personalisation.
Click Fraud
Clicking a competitor's ad to increase their CPC advertising bill
Click Through
Clicking a hypertext link to a particular website.
Click Through Rate
The measurement of the number of people who see your content in relation to the number who click on it.
Cloaking
Black hat SEO technique where the content viewed by users differs to the content seen by Google's robots.
CMS –  Content Management System
Where you upload and edit your copy and content to your website.
Contact Page SEO
Optimise your contact us page for your brand name and location – your contact us page accidently gets a lot of link power because most pages on your site will have a call to action via a contact page. Existing clients likely just need a contact number and those Googling your name will quickly see how to get in touch.
Content
Information on the internet that educates, entertains or engages with people.
Content Marketing
Content marketing is using useful, engaging content to "pull" customers to your brand.  This includes content on your website and content published elsewhere on the web.
Converting Keywords
Keywords people search when they're ready to make a purchase (eg: "buy kids art online" as opposed to "nursery decoration ideas")
Copy
Information on the internet that sells or markets to people.
Copywriting
The creation of copy
CPC – Cost Per Click
How much it would cost to have visitors come to your website if you used Google Adwords or similar.
Crawl
Crawl is when Google's computers (aka bots, spiders etc) come to your website and take stock of what's new.  You can request a crawl through Webmaster Tools or at the Crawl Request Site
 Deep Linking
Deep linking is the SEO term for building links to many different pages on your website.  You can do this within your site (internal linking) by interlinking pages using their keywords as the link text (anchor text links) or you can do it by getting links from other websites (backlinking).
Domain Authority
Score out of 100 (on Moz.org) that sums up how powerful a website is, this largely determines how likely it is the site will appear in search results
Duplicate Content
Duplicate content is content that already exists in a search engine's index.  At best, the duplicate content will simply be awarded no SEO weight (publish too much and you could face penalties) but at worst, you could be guilty of plagiarism or other intellectual property infringements.  If you cannot avoid duplicate content on your website you should employ a Canonical Tag.
eCommerce Website
A website with built in online shopping capabilities.
Edgerank on Facebook
Like Google has an algorithm, Facebook uses certain factors (or metrics) to determine how many times your business posts will be shared with likers.  The Edgerank equation is made up of three factors:
Edgerank Affinity
This measures how much engagement and interaction your fans have with your page, including likes, comments, tags, question votes, wall posts and any other interaction likers engage in.
Edgerank Weight
Once the affinity is measured, it gives your post and future posts "weight".  This weight determines if your post will be displayed on a wall or not.  Once likers stop interacting and your posts drop off their wall, it's hard to get them back (our Social Media Strategy can help) so it's worthwhile keeping interaction up.
 Edgerank Time
The longer a post has existed, the less weight it will carry.  After 24 hours the post drops away altogether so it's worthwhile keeping an eye on your Insights tab and monitoring when your peak interaction periods are.
Google Analytics
The free program which tracks data about usage of your website.  Bing also has an analytics program.
Google Keyword Planner
Google's free keyword research tool.
Google Personalisation
Google tailors your search results to favour sites you've previously visited.
Google Webmaster Tools/Search Console
The free Google program which tracks data about how your website performs on the Internet.  This can now be integrated with Google Analytics
Grey Hat SEO
This is search engine optimisation  that may or may not comply with Google's guidelines.  It includes some forms of guest blogging and any content driven link building where the purpose is first to build links.
Guest Blogging
Guest Blogging is where you provide an informative blog post (guest blog) to a blog owner in your industry in exchange for a link to your website.
HTML – Hypertext Mark-Up Language
The computer language used to create websites.
 Image SEO 

Images are understood differently by search engines.  Where an image appears in search results is impacted by the keywords used in the name, page title, page content, description, caption, author tags but most importantly, the Alt Text.  Alt text (alternative text) should contain 1-2 sentences of keyword rich (but not stuffed), descriptive information.
Inbound Marketing
See Content Marketing
Internal Linking
How you link all your pages together to make navigation simpler and to keep all pages on the site indexed.
Keywords
Your website's keywords are the search engine results you'd like your site to appear in.  For example, if you sell hamsters in Hyde Park, you'd probably like your site to appear when someone Googles "pet stores Hyde Park", "hamster breeders Sydney" and "buy hamsters online".  These would be your keywords.
Keyword Research
Using online tools and testing to find the best keywords for your website
Keyword Strategy
Choosing keywords for different purposes (eg: low competition for fast results, higher competition for long term growth) and determining how to rank for them.
 Keyword Stuffing
Mentioning a keyword too many times on a page in hope that search engines will rank that page
 Linking Root Domains
Number of websites linking to your website
Local SEO
Optimising a website to target very small geographical searches such as a suburb or population hub.  Also known as micro-SEO
LSI Keywords
 Latent Semantic Indexing or LSI Keywords are words that search engines use to verify the quality of your content.  These include adjectives, related words and synonyms.
Long Tail Keywords
Long tail keywords are website keywords with three or more words where the main search term is at the head and then modifiers follow.  For example Chinese Restaurant becomes Chinese Restaurant Redcliffe Brisbane.
Malicious Code
In SEO terms malicious code is website code that is there to harm, not to benefit.  It is found in cheap or free website templates.
Manual Action
See Penalty
Meta Description Tag
Your meta description tag is a mini ad (150-160 characters) that shows up under the main link in Google results.  Create a valuable call to action for clicking you link.
Meta Tag
Hidden HTML tags that tell search engines how to use your website
 Page Title SEO
Each page's Meta Page Title should be unique, descriptive of the page it's assigned to, keyword rich and under 65 characters.
Parasite SEO
Creating profiles on large, high authority sites with the objective of "borrowing" that authority to rank for specific keywords.
Penalty
Also known as a manual action or blacklisting, this is where Google detects that you've participated in Black Hat SEO, that your site contains malware or there is some other untoward issue and stops ranking you in search results and warns people not to visit your site directly.  Use Webmaster Tools to diagnose penalties.
Plagiarism Checker
(see also Duplicate Content)
Plagiarism checkers ensure that content on your website is unique (to avoid duplicate content issues, especially in product descriptions) or to check if other sites are stealing your content.  Copyscape is the "standard" go to text plagiarism checker.
Relative Links
Short links used to shorten page load times <a href="examplepage.html"></a>
Sandbox
The Google Sandbox is an unconfirmed phenomenon where new sites entering a crowded marketplace, containing similar information to existing sites receive a "time out" where they cannot rank until they "mature".
SEO Backlinks
SEO backlinks are links to your website placed on another website.
 SEO Copywriting
SEO Copywriting (aka web copywriting, digital copywriting or writing for the web) is one part of SEO. Web Copywriting is writing that urges the reader to take action (usually to buy something) but also tells Search Engines how to rank the web page in search results.
SEO – Search Engine Optimisation
SEO (search engine optimisation is about making your website visible and easy to understand by computer programs that index the internet (search engines).
Value Proposition?
Your value proposition is the promise your make to customers about the value they will receive from your product or service.   It's about showing your customers the benefits that will come from purchasing your product.
The most popular format is:
(Brand name) provides (product name and function) that delivers (benefit of product) to (target consumer) who needs (consumer's need).  Our product's unique (differentiating feature) delivers better results than (industry standard or competitor category) because (proof that benefits work).
Website Keywords
See Keywords
Website Rankings
How you see your website ranking is affected by Google's personalisation. This means you may think you're ranking well, when in fact your customers can't see you.  You can use a tool like Semrush (paid) to see all your rankings (note Google Webmaster Tools report is highly inaccurate), you can use Incognito Search (see Chrome Incognito Search) or you can search using stripping code:
https://www.google.com/search?q=INSERT YOUR KEYWORD HERE&gl=au&pws=0
White Hat SEO
Search engine optimisation that complies with search engine guidelines
White Noise Links
These are links that contain no keywords in their anchor text, but instead use "natural terms" deemed useful for boosting Penguin friendly SEO – eg "click here" or "this website"
Getting started down the path to DIY SEO can be a bit overwhelming.  We're happy to help.  Contribute to our SEO FAQs page but sending the questions you most need answered.  You can also follow us on Facebook for daily SEO updates.
Is it all too hard?  We can answer your SEO FAQs and set you on the right path!

Link Building FAQs
Google Tools FAQs
Social Media FAQs
Copywriters FAQs