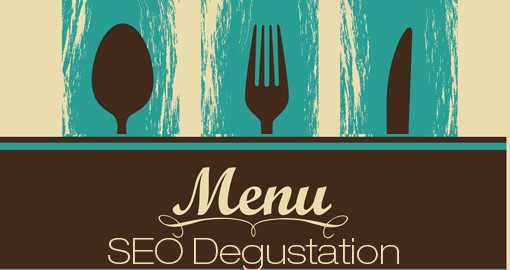 Choosing Search Engine Optimisation Services That Don't Suck.
The professional search engine optimisation (aka optimization) industry is mostly made up of SEO web developers, copywriters like us and off page SEOs. When most people talk about hiring an SEO, it's the last one.  These are the guys who 'build links" to your site. It's kind of an outdated idea of SEO these days – all the more reason to choose your SEO company carefully!
What do professional search engine optimisers do?
They'll usually offer a two fold service – first, they'll audit your on page SEO and make a few tweaks and changes to your website then they'll do backlinking. Backlinking is about getting a link to your website on as many other "Google Friendly" websites as possible.
What to look for in a professional SEO Company
The main thing to remember is search engine optimization can actually harm your business – substantially, to the point where it could bankrupt you. So, cheap does not equate to good, in fact, quite often, the cheaper the service the higher the risk.
Good SEO includes:
Diverse link portfolios – so links from a variety of sources, not just blog comments for example
Focus on high quality backlinks
Focus on authentic backlinks
Content driven links
A strategy that's right for your website, not just a one size fits all
Focus on finding good website keywords for you
Warning signs:
Guaranteed page one slot one
Guaranteed results in a very short time period
Thousands of links for a few dollars
Black hat linking like link farming or blog spamming
Any package that is all "Web 2.0"
Any package that says "Content doesn't matter"
Links appearing on low quality article sites
SEO strategies that are "mysterious"
SEO companies that use jargon to confuse you
These are all, at best sales gimmicks, at worst scams. The most common gimmick is guaranteeing you page one slot one for a keyword that is extremely specific, maybe 5 words long…..maybe exact description of your business, or even your business name. These are "easy" keywords that you should rank for with no professional search engine optimization services at all.
How to know if you're being played:
Ask specifically where the links will be coming from
Ask for some client examples and use the SEO Moz tool to check out their links
Use the "compare links metrics" tab to check out the Moztrust score for their sites
Ask for layman's explanations of everything they plan to do for you
Ask for references with a good understanding of SEO
Join Traffic Planet and ask for advice
Google the SEO provider – see where they come up
Check their page title and see what keywords are showing, Google those words
Professional search engine optimization companies vary greatly in both trustworthiness and the results they produce. With an investment around $500 a month, it's worth doing some homework before you sign up.
So, what does Talk About Creative do?
If other Search Engine Optimisation services are like a set menu, we're the degustation place. We will build you a diverse sample menu so you can see what works for you – we'll proactively refine our menu for each client coming in too!
We do professional search engine optimisation too…but our focus is on content marketing. That means that we aim to have your content read, enjoyed and shared. We aim to create content that adds value and therefore builds domain authority and credibility. We also "interpret" your website, products and branding message to make it easier for Google to understand it – this is called Content Optimisation. Everything we do is considered "white hat", professional search engine optimization – just like the search engines ordered. Basically, we're the safer, cheaper option!

  Check out what our clients have to say about our approach to sustainable, content driven SEO.

 Read a blow by blow explanation of a typical SEO package – figure out if you're getting ripped off or not!

 Local SEO is a whole different kettle of fish – and it should be more affordable!  Read this before you sign up to a costly local SEO plan!