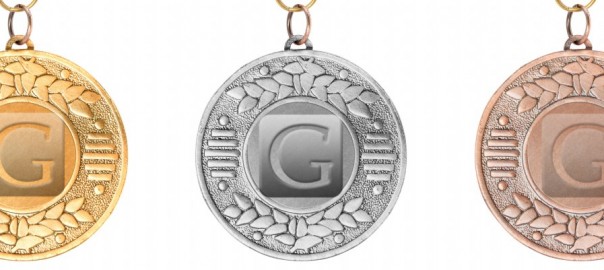 How to get to the top 3 – when you're stuck in page 1 hell!
So, you've reached the first goal, you're now on page 1. You're in slot 4 or 6 or 8 or somewhere outside those first three magic slots. Next you need to figure out how to get to to the top 3 in search results – and it's not easy!  What's next after battling your way to page 1? How do you compete with brands that have expensive publicists and SEO link machines at their disposal? This is an SEOMoz White Board Friday on "How to Move Rankings up on Older, Existing Content" interpreted for smaller, local and niche businesses and explained in layman's terms for business folks – because that's just how we roll (and because I've got a little sapiosexual crush on Rand Fishkin).
Build your internal linking
You can build up an existing page by creating a bunch of new pages on your website that feature the same keyword and then linking to the money page you're attempting to rank top 3. For example, you're in slot 6 for "hairdressers Brisbane". Your blog is usually images of cool upstyles and product reviews. It might be time to write a blog or two about becoming a hairdresser in Brisbane, about Hairdresser's Academies in Brisbane, Hairdresser insurance agencies in Brisbane and cool hairdresser hair shows coming up in Brisbane. Once you've written all this content and made sure that hairdressers and Brisbane is in the page title, add a link to your Hairdressers in Brisbane page. Similarly, you can search your site for existing pages that are relevant to being a hairdresser in Brisbane and add internal links.
Consolidate content with 301 redirects
This is a goodun! SEOMoz is awesome – so obvious and yet I didn't think of it – lightbulb moment…. Got lots of old, old content that is sitting dormant on your blog (old, expired events are ideal for this too)? All those old URLs have SEO value but they have the same content that is on newer pages (including your money page) but are likely to have stopped ranking so well. So, by applying a 301 redirect you can divert the traffic and power of those pages to your new one so you keep the benefits of the old blogs but you channel the benefits into cracking top three. You can even use any left over old content to spruce up your money page. According to SEOMoz, this is a really good one!
Build your standard external linking
This is the oldest trick in the book….spend a leisurely afternoon commenting on blogs and chatting in forums and searching directories that are all about being hairdressers in Brisbane. Include links to your money page – and include hairdressers Brisbane in the occasional bit of anchor text. This is the time honoured classic way to increase rankings on a specific page.
Build your domain authority with links
Getting high quality links to that page not only greatly increases the page's chance of ranking well but it also increases your domain authority, which makes your site more powerful overall. When you're moving up the top ten, it's trickier to gain places as it's far more competitive, so ordinary link building won't be as effective. It's better to reach out with high quality content. Perhaps for example, our hairdresser could give the homeless haircuts, give job seekers free haircuts, cut hair at an orphanage or a nursing home, all in exchange for links from their high authority websites. If you're not a hairdresser, perhaps you could teach your craft at the nursing home or design their newsletter or organise a fundraiser where you give away some of your stock for them…besides the link, it's good karma, and probably offers some corporate social responsibility branding value too.
SEO Moz lists the best options for building domain authority through linking as:
guest blogging, promotions, partnerships, testimonials, reviews, list inclusions (quality directories), press and blog coverage, social media promotions, finding broken links.
And we love when SEOMoz makes recommendations that we already do!  Get in touch to find out more about all these products.
Play with your meta tags and URLs
With the world of SEO ever changing, playing around with meta tags that have you happily sitting on page one can be REALLY nerve-wracking. One change can make a huge difference, especially if that little change tips you over into the world of Penguin problems. So, tweaking a page title and H tags should be done with caution. It should be done systematically. It should be tracked and ready for reversal at any time. Each word in your title tag holds a percentage weight of your whole title tag. So, if you have fifty words, 2 of which are keywords you're targeting, their relevance will only be 1/25th (and title tags should be under 70 characters). If you have just the keyword, it might look a bit suspicious to Google. Keep it short, relevant and click-worthy. You can also investigate options for keyword rich URLs (so change your existing URL to include your keyword), adding ALT Text to images on the page and including rich snippets to the page, such as videos, author tags, star reviews – all to make you more visible to users and to Google. Check out the Labs Section in your Webmaster Tools and get on Google Plus pronto.
Click through rates
Even if you're not in slot 2 you can increase your click through to be more like slot 2's click through. Because your page title and meta description act as your ad in search results, you can experiment with those, as a means to increase click through. Your meta description has no impact on your ranking, so you can try ways to make it stand out and be clickable, perhaps with stand out calls to action like: CLICK HERE, ***READ ME*** or other ways to grab the reader's eye. Similarly with page titles, you can include words that are important to buyers in your industry "affordable", "easy" etc. Paid ads may also increase click through rates beyond the value of the clicks you pay for.
Improve the content on the page you're trying to rank
Google likes longer content that's easy to navigate and is filled with language related to the keyword, but that's just one part. If you can create content that's compelling (so has lower bounce rates, good conversion rates and greater average visit time and lots of other secret squirrel Google stuff) and is "stand out" better than competitors. You should have a variety of media and a well designed, easy to navigate site. It should be visually appealing and enjoyable to use.
Branding, co-occurrence and mentions
Right so this is about the incidence of your keyword and your name linked together. So for example, when bloggers/people on social networks/the press talk about airlines, both Virgin and Richard Branson are usually in the mix – giving Virgin and Richard Branson high co-occurrence for airline related keywords. Similarly, in this post there is high co-occurance between Rand Fishkin (a registered author), SEO and SEOMoz. So, when you're doing guest blogs, make sure the author line includes your name, your biz name and your keywords. Your brand name and your keyword, side by side is a great way to get results.