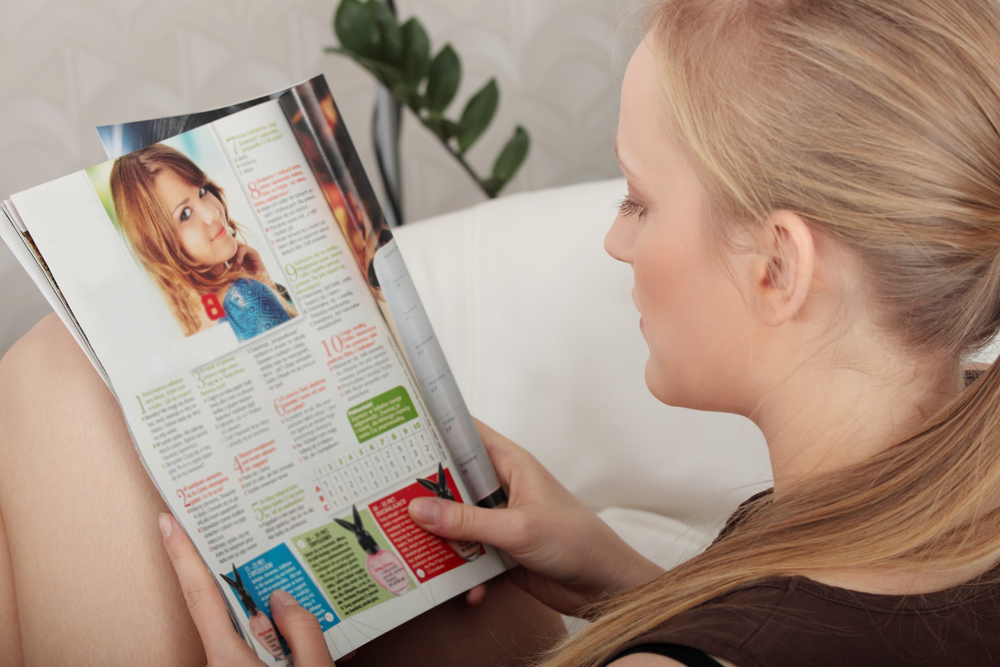 Don't Spend a Cent Buying Print Advertising … Until You Read This
Whilst the whole world is moving to the land of digital (and for good reason), I firmly maintain that print advertising is not dead. Todd Sampson, on Gruen Planet, said it best: 'Print IS in decline, but what will remain valuable in the print world is strong, connected to community, niche publications'. I concur wholeheartedly.
However, without the ability to easily measure click through and conversions on your print spend, you need to invest carefully and ask important questions to gain an indication of your anticipated ROI before you choose your publications.
However, asking the specific questions is not enough! You also need to know what the CORRECT answers are. And you need to verify if the answers are genuine (and not just what the publication thinks you want to hear!)
Don't spend a cent buying print advertising until you have the answers to these questions:
What is your distribution?
There are is range of information you want to know here.
How many hard copies do you print each issue?
What was your average print run per issue over the last 12 months?
How often do you print an issue/newspaper/magazine?
Where is the publication distributed – eg types of venues AND geographic locations
How is the publication distributed? Courier? Hand delivery? Letterboxes?
How many returns do you get each issue – do you track returns?
You want to drill down to the details of how the publication gets into the hands of its readers. And you want to know how many, on average, are read (not returned/not picked up). A less than 5% return is what you want to hear from the publication. Ideally you want the publication to go directly into the hands of your target audience, not be left around in the hope it will get picked up. And you want them to prove it!
What is your demographic?
You want the publication's demographic to be your demographic.
What is your demographic for the printed publication? Male/Female, age, location?
How do you know this is your demographic? Have you done any surveys to prove this?
You want to ensure that the publications main readership are the people you want to speak to.
Tell me about your digital integration?
Whilst you are buying print advertising, in my opinion, the best niche publications will seamlessly marry print and online for their customers to ensure that their readers and online followers not only see your messages, but have multiple opportunities to engage with it.
You want to know about their website:
How many unique users do you attract a month?
What are your most popular pages?
Tell me about your website's growth over the last 12 months
You are looking for a publisher who understands the importance of their website and SEO and you want them to be writing for Google. They should be talking to you about your industry's keywords and writing copy that will rank well. Look for a website with a strong domain authority (DA) and/or a growing following. If they clearly understand all of this, you can trust that they will guide you to an advertising package to ensure the best ROI for your business.
You want to know about their social media:
On which platforms are you strong?
How many likes/followers do you have?
How engaged are you followers?
It's far more important to have a small, niche community that has a highly-engaged audience than a huge amount of likes with next to no engagement. Obviously a huge highly engaged following is even better. Good publications know how to target their social media advertising accurately for you and they should be able to explain this when questioned.
You want to know about their electronic direct marketing (eDM)
How many subscribers do you have?
What is your average open rate?
There are 'industry averages' for open rates. Usually anything over 20% is good. The larger the list though, usually, the lower the average. So also do the maths and figure out total opens, not sure %.
You also want the publication to report on the campaign at the end. Ask them about the reporting (to you) mechanisms.
What's working in print advertising right now!
Right! So, with all that knowledge, you're sure that your chosen publication is the right one for your advertising spend. The next part of the conversation needs to be about 'Content Marketing'. Savvy Marketing Managers know that stand alone print adverts have a limited place in our fast-paced (mostly digital) world. Large print adverts tend to work best for large, one-off events like festivals, annual celebrations and long running shows. Smaller print adverts work best when repeated in the publication to gain reader awareness and a sense of familiarity with your product/service.
However, both large and small print adverts bought as part of the multi-media package with a niche publication gain excellent cut through with their audience. Add to that clever content marketing and you are positioning yourself firmly in the memories of their (your) audience. Add to that a clever call to action and watch your ROI roll in!
Clever Content Marketing is NOT advertorial
It's not news to publications that advertisers want editorial. But there is a huge difference between editorial and advertorial. Printed advertorial is a pure sales pitch using words (and usually boring words) … 'our product is great for these reasons, please buy it'… or 'we are the best at xxx, please come to us'. It's advertising and it's boring! Readers see straight through it!
Clever content marketing in print does these three things:
It helps the reader gain a better understanding of a topic from their own point of view (not the advertisers);
It is engaging and highly relevant in the niche publication so their readers are genuinely looking for your content and they enjoy it;
It is shareable – they want to earmark the page to share with their family and friends (and when the publication shares online – the same thing happens – more shares!).
The result is that your business is positioned as 'the expert' in the field, on this topic and when you partner with a highly reputable publication, their followers' loyalty and trust can be transferred to you. Thus, research your chosen publication (read their Facebook reviews) – are they trusted and enjoyed by their (your) demographic?
Print advertising is not dead!
I maintain that print advertising is not dead. Successful publications that engage their community with useful, relevant, local and inspired editorial and advertising remain strong in a declining industry. Those print publications that embrace and fully understand their place in the digital landscape and marry both print and digital together will continue to thrive while others will continue to fall by the wayside.
Ask the right questions. Listen carefully to the answers and ask again if you did not get a straight response. The right publication for you will care about ensuring your print advertising works and they will be able to show you how with previous, successful examples!
Good luck!
About the author:
Janine Mergler is the owner of the Families Magazine franchise. Families Magazine and Families Online is The Clever Resource for Thinking Parents. They work closely with their advertisers to build multi-media campaigns that raise awareness, gain click through and bring an ROI by connecting with their community in print and online.