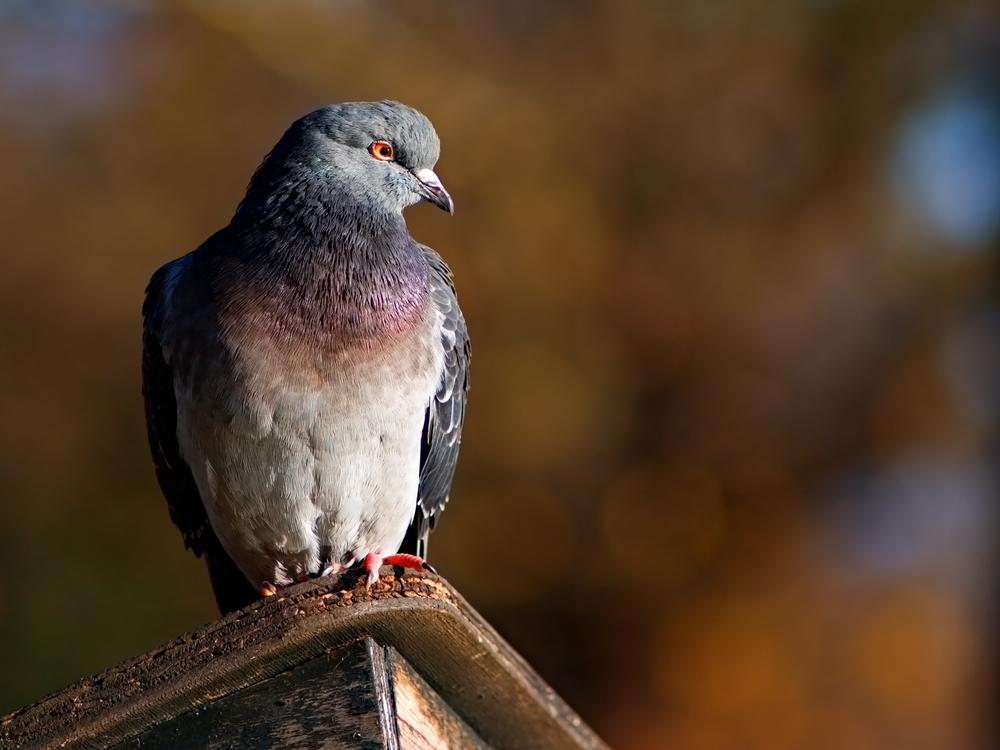 How to Recover From a Pigeon Algorithm Update
Just when you think you've mastered your SEO, Google throws a spanner in the works and changes its algorithms for the umpteenth time.
What is a Google Algorithm?
A Google algorithm uses signals to search out web pages containing keywords, which other people use to search for information. This then determines the websites that will rank higher on Google searches, for those keywords.
Google continuously updates its algorithms in search engine land, which can be tricky for businesses that have mastered Google's previous practice. Each year, Google updates its search algorithm hundreds of times, although most won't affect you. Some target certain languages, others might see you move up and down Google ranks by one or two places, but won't even register on your radar.
It's the major changes that cause the biggest challenges; the Pigeon algorithm (a code name given to Google's update) is just one of these.
The major Google algorithm updates to impact small and medium enterprises are Penguin, Panda, Hummingbird, Pigeon and Fred.
Penguin, Panda and Pigeon are named so because they're "black and white" changes. Hummingbird is a vibrant change with many layers, like the colours of a hummingbird. Fred was named Fred after a joke by Google that all updates henceforth will be named Fred after a Google employee.
Google Rank Brain
Google is also developing Rank Brain, which is an artificial intelligence algorithm used to "understand" content rather than pick out key patterns in language. Rank Brain is likely to take over from standard SEO in the coming years, and is already featured in search results about individuals and individual brands.
How to recover from a Pigeon algorithm update? Prepare for penalty diagnosis
The pigeon algorithm update took place in July 2014. If you've not reviewed your website search stats after this date, now is the time to do it. How:
1. Use SERP tracking sites/forums for signs of an algorithm update
a. For com.au sites use Algaroo – https://algoroo.com
b. For .com sites us Mozcast – http://mozcast.com/
c. Warrior Forum – http://www.warriorforum.com/ will have discussions about any changes with clues to what the issue could be.
2. Consider purchasing a month of keyword tracking by www.SemRush.com to monitor your progress
3. Before you do anything, create an annotation (little down arrow under the graph in acquisition overview) in Google Analytics so you can track when you made changes and then measure their results.
4. Note the dates of your traffic drop and then look for algorithm changes on or around that date. https://moz.com/google-algorithm-change
5. How to recover from a pigeon algorithm update? Take a look at your acquired traffic in Google Analytics to see if you've had traffic drops across the whole site or just on key pages.
Pigeon update targets local SEO
The Pigeon algorithm update is about Local SEO. If you are trying to make it to the top of the Google Map listings, or trying to rank in organic results for local terms, then Pigeon might be the algorithm affecting you.
Pigeon connects your local organic SEO (so the rankings of your site) to Google My Business map rankings.
Keywords that have a geographical modifier (e.g. Patio Builder Brisbane) have slipped in organic results and/or on map listings.
How to fix Pigeon penalties
If you have taken a dive for local keywords, this is what you need to do:
a. Make sure your site is well optimised for your geographical location. Don't rely on Google personalising results to be "near" the searcher. Make sure it is easy for Google to understand what you do and the specific areas you do it in.
b. When filling in information on credible local directories, take the time to add original, comprehensive content and to adhere strictly to the rules of the directory.
c. List your business on all Sensis owned directories. In the USA, Google uses multiple data sources to verify local business data, in Australia, it is just Sensis. That means you should get a FREE Yellowpages listing, a highly optimised and engaged True Local listing, and ensure you appear on Whereis.com. You should also create a highly optimised Yelp page and consider other well respected directories including HotFrog, Local Search, Start Local. WOMO, Aussieweb and ShopSeek.
d. Get nice long testimonials on your Google My Business map listing and local focused directories. Actively encourage customers to review you on Google My Business, True Local, Yelp and other major, credible local directories.
e. Remove any keyword stuffing in your Google My Business title and ensure that the name, address and phone number that appears on your website, is an exact match to listings elsewhere on the web.
How to recover from Pigeon Algorithm update; don't fret
When Google rolls out a major algorithm update, don't fret. How to recover from Pigeon Algorithm update, or any other, is to understand how its changes affect your business; analyse your website's statistics and establish what 'back end' work you need to do to get your website back on track
What else must you know about Algorithm Updates?