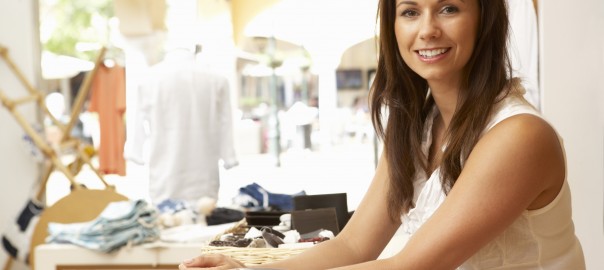 Owning Your Own Start Up Business
Guest blog by Amanda Healy, owner at Monkey Moodle Designs, a successful WAHM kids classic, fun and wooden toys distributor.
Owning your own business – call yourself a small business, a start up, a sole trader or a faily business or even a work at home mumpreneur… they all face some pretty sticky challenges at the beginning.  We got Amanda Healy to tell us a bit about her start up experience!
 So it can be both a little daunting and fabulously exciting owning your own business, particularly juggling family, work and other commitments. But I have weeded out my list of do's and don'ts to come up with my top ten tips for owning your own business.
Ten Tips for Starting Your Own Business
10. PLAN, PLAN, PLAN your Start Up
I can't stress this enough. Write a business plan to help narrow your focus, refine your vision. It's important to get down on paper what it is you are trying to achieve and identifying those measurable steps to get there. There are plenty of templates you can access, for starters try Business Victoria.
9. Passion about your business idea
 Find something you get excited about and you look forward to sitting down early in the morning, or late at night, or kids sleep time. Your business needs to be worth you working longer hours, perhaps a slightly more frenetic dinner time with the kids.
8. Subscribe to start up business resources
 Make sure you sign up to newsletters, online resources, subscribe to the most relevant websites you can find. This will be the place you will pick up hints and tips, marketing ideas, and read about other people's successes.
7. Network with other Start Ups and Mumpreneurs
 Its always useful to attend small business networking opportunities, whether its to talk about your own business from a Mumpreneurs' perspective, make your product/service known to the community or get an idea of what else is available. 
6. Competitive Intelligence
 As part of your business plan, it's important to assess your competition. If you have none, then fabulous Mumpreneur, if you do, get on your skates. What are they doing that you are not, how can you make your business stand out. What are you offering them that is different? What's your angle?
5. Take time out
 Owning your own business can be daunting for anyone and particularly raising a family, working it's exhausting, physically and emotionally. So ensure that you plan a little time out. Whether it is a cup of tea away from your computer for 10 minutes, a revitalizing shower or a sneaky glass of wine on a Friday night. 
4. Owning your own business means you're accountable!
 Now this seems an obvious one but its important for any business owner (Mumpreneurs as well) to know every aspect of your business. Get involved in every basic detail to understand how the machinations of your business run, whether that's data entry into your accounting package or spreadsheet, understanding formulas in excel. You don't have to know it intimately; just having a feel of how everything works together makes you feel like its real, tangible and actually gives you a greater sense of ownership. 
3. Profit and Loss at start up
 Again your business plan will most likely cover this, but what is fundamental, is to understand how your business generates revenues. Ensure you do your due diligence before ordering stock, pricing services or even buying fabric. Have you ensured your costs covered? What about including wages for yourself? 
2. Time Management for Entrepreneurs
Owning your own business is fantastic. It allows you to have the freedom to balance other obligations and components of your life far more easily. However, work it like a business. Set aside time to do it. Don't hang out washing or chat on the phone during your working hours. When you do go and have a coffee with a friend, you will feel so accomplished that your work obligations have been met.
1. The most important thing about owning your own business…..
 My top tip for owning your own business is ENJOY IT. Get excited about it. It's an amazing experience and new skills will definitely be learnt. 
 Talk About Creative offers assistance to start up businesses.  Learn more here.