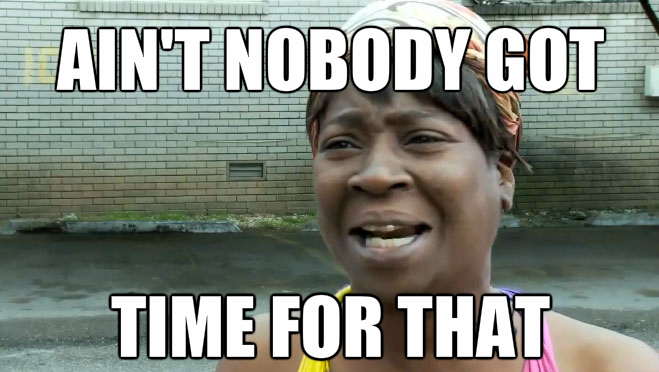 Here's how it goes – you build the most incredibly beautiful, functional website and bam, the client fills it with TERRIBLE content. Your clients don't really understand the valuable role of content and assume "anyone can do it" – so their content is just plain bad. You'd love to provide content creation services but jeez, it's time consuming! It's time to outsource content creation and marketing – here's why!
1. Content Marketing limits your growth
It may seem like a great idea to put on a full time content marketer but in reality, content marketing is a big area, you're unlikely to find one person who can do it all. If you do, you'll need to pay them handsomely or you'll lose them to a brand. You'll need to invest in a content marketing team. This actually limits your growth as a web developer – as you're sacrificing budget for coders with specialist skills to cover an area that's not your core business. Outsourcing content development means you're able to focus on your core business.
2. Outsourcing means profit
When you outsource content marketing, you're able to add your own tidy profit on top, provided that partner price is right. Hiring in house is a big risk and may lead to loss and redundancy – landing you right back where you started.
3. Content is complex
A dedicated team of content producers each have their eye on the ball for their specialty. With algorithmic updates destroying businesses both on Google and Facebook, keeping on top of best practice across multiple services is in itself, a full time job. Each area of your content marketing needs a dedicated strategist ready to "change up" when it's needed. Anything less and your client work may suffer – your reputation too.
4. Content is ongoing
Inbound marketing (including both content marketing and SEO) is forever growing to be more competitive. Every time a new piece of content is uploaded, your client's industry becomes a little more competitive. You need to be sure that they remain top of their game, month in, month out. Monthly content marketing services take time to plan, create, execute and market – do you really have time for that?
5. Quality is always in vogue
Ahhh the days of repeating a keyword twenty times and ranking page one… those salad days of our youth where the unreadable article, penned by a far flung freelancer or an article spinner would deliver delight and sales! Now it delivers the wrath of Google Panda! Creating quality content that is reader focused and purposeful is at the core of a good content marketing strategy. This is the job of a marketing professional – not your admin girl, not the intern, not a coder. Outsourcing content means getting the best results for your client. That in turn means return custom and word of mouth referrals. You produce quality websites, outsource content development to match!
When you outsource content, you reap the benefits without taking all the risks – if you do it well.  Outsourcing content is a vital step to grow your business, once you've found the perfect partner.

Check out our definitive guide to working with a partner agency.

 Web design fails – how to avoid design that ruins search engine performance.

Talk to us about partnering up to serve your clients better