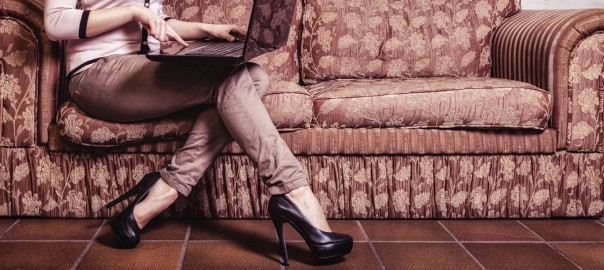 Freelance Writer Rates – What's the Real Cost of a Freelance Writer or Copywriter?
The industry rates for freelance web content writers and freelance copywriters vary widely depending on what you're after and where you find them. Using a freelance writer found on a freelancing website may seem like a good, affordable idea but you may end up throwing money down a Mumbai toilet. Like a lot of online marketing tools, freelance writing and freelance copywriting can be performed remotely (see picture of the rendering sweatshop courtesy of Life Should Be 3D) and freelance writers cost whatever the industry rate is where they're hired. So, how much does a freelance writer or freelance copywriter cost? We did some research on this topic and this is what we found.
Myths and facts about hiring freelance copywriters and writers for original content
Myth: Freelance writers offered 100% original writing.
Fact: Many services offered as 100% original are false advertising. We found that the standard method for creating 100% original material was to take 1/3 of the content from the three top Google results on the topic. Next they use an article spinner to pass originality software and then simply fix up the grammar as best they can.
Problem: This may pass the current standard of Google originality (although, don't bet on it since Panda!) but will definitely fail in the future. As for real people, they'll most likely find your website frustrating as they've already read that information before – from the top 3 Google results. Expect a lot of SEO detrimental "don't show me any further results from this site" clicks.
Myths and facts about hiring freelance copywriters and writers from developing countries
Myth: Freelance writers from developing countries offer quality content for Australian markets
Fact: No matter how good their English, no matter how well researched their content, they will never be able to target Australian audiences like an Australian copywriter or content writer. Read more about it on our controversial Australian Copywriter page.
Problem: Cheap writing makes your whole brand look cheap and attracts cheap customers who make their purchase decision based solely on price. This means you'll either be forced to lower your prices and compete in a cut throat market or have low, low conversions on your website. Saving a few bucks here an there never cost so much.
Myths and facts about hiring freelance copywriters and writers on hourly rates
Myth: You can get good freelance writers cheap
Fact: Terrible freelancers are really cheap but throwing away $20 is still more expensive than investing $200 that pays off tenfold. Good freelancers may have a cheaper per hour rate but that doesn't necessarily make them cheaper. Freelance writers charge per hour and their hourly rates look great. The problem is, it's easy to write slowly, so what might take a professional writer 2 hours at a flat fee, could take a freelance writer 5 hours on an hourly rate.
Problem: If you want quality web content, you'll have to pay for the research, the writing, the SEO work and the proofreading. The good news is, it makes that money back in increased traffic, stronger branding and more conversions. You might be surprised to find out how affordable profession online marketing services can be.
Myths and facts about the legal side of hiring freelance copywriters and writers
Myth: Getting a freelance writer shifts all the responsibility off the company
Fact: Nope. As the client and publisher, you are legally responsible for the content on your website.
Problem: If your freelance writer is unfamiliar with the laws in your country, or not insured for work provided to your country, you're at risk of not only legal action but for risk and compliance issues too. Remember, your business will grow – stuff published on the internet is forever.
The industry rates for freelance web content writers and freelance copywriters might look good on paper but risking a freelancer means risking your business. Freelance rates only work well if they give you great returns – it's a big bet to make on a guy sitting alone in his room in Bangalore or in a sweatshop in Manilla…..
Talk About Creative offers affordable online marketing packages. Whether you're starting an online business, need online marketing services for growth or want to outsource your clients' SEO content writing and copywriting, we offer a safer, affordable way for you to protect your business and your finances.
Was this article useful? If so, we'd love you to hit the share buttons above!
Related Blogs: