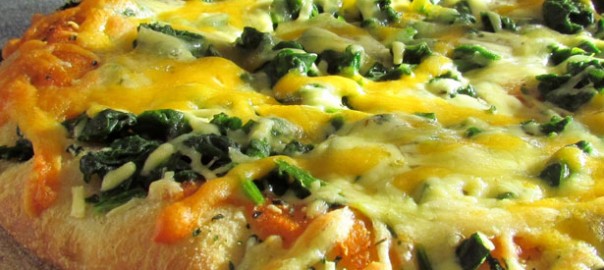 How Do I Increase Conversions on My Website?
I just said to my husband "let's get pizza". Usually he'd reply with all the reasons we should eat healthily at home. Instead he said "Ok". Why am I telling you this? Besides the fact I don't have to cook, so I have time to tell you….I gave my husband a big red call to action button, when he was in the right stage of the buying cycle (hungry and tired) and I made the option desirable (his favourite junk food, which is cheap, nearby and easy – all his objections have been overcome). My direct and on brand headline "let's get pizza" was just what he was ready to hear! I converted this sale with one click of his "buttons".
There are a million theories on how to best increase sales conversions through your website and that's because every audience responds differently. I thought I'd put together a few quick essentials to get you started down the right path (since it's a frequently asked question!) The key of course is to test, test, test – every change you make should be monitored for success.
1. Email Capture with Double Opt In
Capturing email addresses is actually the best way to increase conversions on your website. Pop up boxes can be uber annoying for the user but are also highly effective. Offering content in exchange for an email address or requiring a verified email before they can view prices are all ways to capture. Just be sure to make them verify the email address before you hand over the loot!
2. Split Testing and Funnels and heat maps and attributed conversions….and so much more
Google actually offers an array of tools to test conversion rates including split testing (where you send adwords traffic to two different designs to see which gets the most sales) which is accessible via "experiments" in the behaviour side bar of your Analytics account. You can also use Analytics Funnels to analyse which pages are converting and where your sales are going wrong. Heat maps and in page analytics will also show you where your clicking is going wrong. There are also a ton of reports in Analytics regarding conversions – just make an annotation when you make a change and set up some goals to see what works!
3. Buttons and other CTA devices
Red goes faster….apparently. According to the SEO world, red call to action buttons on your site will increase your conversion. The size, shape and hue of your CTA buttons will make a big difference to your conversion rate – but it's not as simple as just "red". In reality, there are two kinds of call to action button on your page. The hard call to action button should stand out boldly from your design – it will have a direct and urgent instructions – buy now, add to cart etc This takes care of the majority of users who do what they're told.
A soft call to action button might be more subtle in colour, size and shape and have "find out more", or "learn more on our blog" – these contribute to the conversion but target people who aren't yet convinced, who are in an earlier part of the buying cycle or who simply resist being told what to do. These buttons should be in branded colours, standing out but also fitting in.
4. Competitor Strategies
It's not just "what's working for the opposition" it's also – what shoppers in our industry expect. Make a list of the competitors making more money than you, go to their pages and check out how they move their readers towards a sale – is it a big red button or is it emotional blackmail – if it's right for your brand too, you may consider how you can create a sales funnel that suits these buyers.
5. Trust Issues
Build trust by displaying badges of reputable organisations and tools. Your secure payment system, your qualifications, your professional memberships….they all go towards establishing trust between you and the buyer – one more objection that needs overcoming.
6. Adwords Conversions
If you've got an ad that is converting it's butt off, look for clues as to why it's outperforming all others. Target those keywords and use that same approach on your page.
7. Images, dot points, video and diagrams
If it's hard to explain, do it in diagrams, videos, dot points – whatever it takes to explain it quickly. A great image engages emotionally, not just functionally – if you're selling an emotional product, images are a must. Similarly, having a great social presence and a social connection to the customer will help with conversions.
8. Nuts and bolts stuff
Fast loading sites convert better, easy to navigate sites (including breadcrumb navigation) convert better, good shopping carts where you can add and remove content and are easy and quick to use….convert better. Well designed un cluttered sites convert better… do a good job on your site and hosting.
9. Retargeting and Remarketing and other advertising candy
If you've got some ad moolah available, consider going a bit more advanced than sponsored Facebook posts…. Retargeting and Remarketing are strategies for grabbing customers that didn't buy. You know when an ad seems to follow you around the internet, popping up everywhere you go – that's Retargeting. It's done through Adroll or Adbright etc. Some find it creepy so be cautious.
Remarketing is when a user abandons the purchase half way through (once they've provided contact details) you can then send them a follow up email. Anyone who has ever considered buying from Vistaprint will know all about this.
10. Most importantly, great SEO copywriting
Great SEO copywriting includes a bunch of elements that contribute to conversion.
Great headlines. You have 8 seconds to convince them to stay – use them wisely
Direct instructions. Tell them exactly what they need to do
Benefit driven. Tell them how the features will benefit them
Empathise. Using stories and personal content to show empathy establishes trust
Overcome objections. Find out why they're not buying and illustrate clearly why there is no issue.
Prove it. Prove your claims with credible testimonials (first & last name, biz name, location, image)
Feedback. Follow up sales with requests for feedback – listen to what they say and put it into action. If they found it hard to fill in your shopping cart info, you may be losing sales there!
Inform. Have plenty of info on the products including postage, size etc
Value Proposition. Educate them about why you're great value
Urgency. Giving them a reason to ACT NOW is essential
These are the basic rules to help you increase the number of sales conversions on your website. Simply considered which of these apply to you, rigorously tested them and reached optimal conversion rates – quick and easy, right? Anyway, think it over, I have to go order pizza!