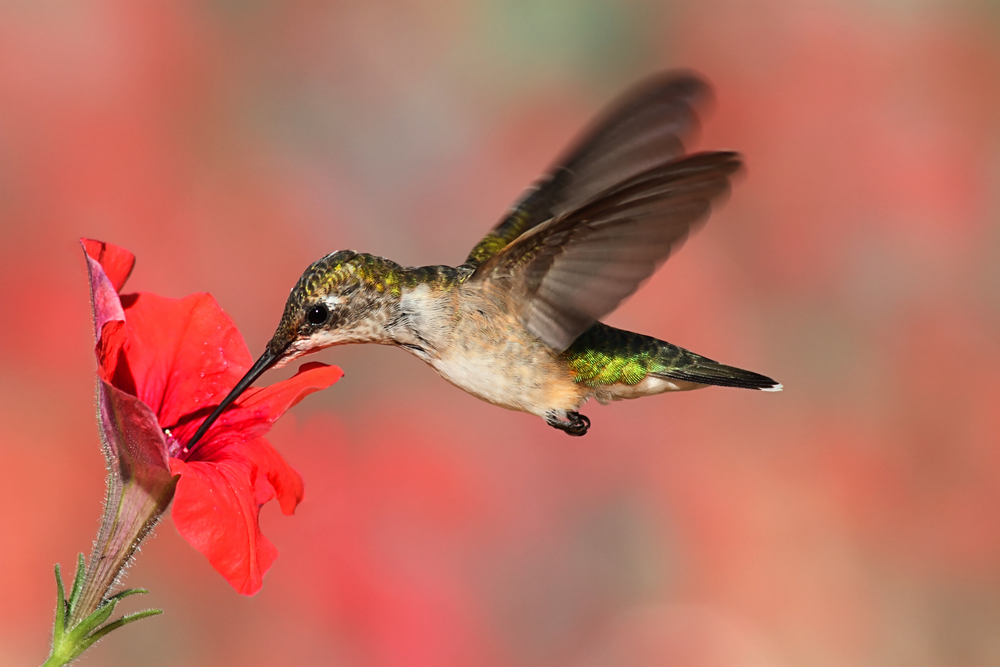 How to recover from a Hummingbird algorithm update
The Hummingbird Algorithm allows Google to ascertain exactly what a user wants when they enter their query into a search engine. It's important if for your website to create content that the Hummingbird Algorithm will scan favourably.
But like all algorithms on social media and Google, they get an overhaul and what once worked for your site to rank well, may not keep the rank you worked so hard to achieve. We're written this guide on how to recover from a hummingbird algorithm update to ensure your site ranks well and doesn't dive in traffic.
How to Prepare for a Penalty Diagnosis
If you've noticed a dive in traffic, your website may have been affected by the recent Hummingbird Algorithm update. Here are some ways to check if hummingbird is the culprit to your traffic woes.
Check for signs of an algorithm update on SERP tracking sites and forums. If your site ends in .com.au, use Algaroo. If your site ends in .com, use Mozcast. Check out the Warrior Forum as you may be able to find clues from discussions in their forums about any recent changes to the algorithm.
Sign up to SemRush and purchase a month of keyword tracking to monitor your progress.
Log into Google Analytics and create an annotation (little down arrow under the graph in acquisition overview) so you can measure your results when you start to make changes
Review the dates of when your traffic dropped and check Moz to compare dates for algorithm changes.
Notice where the traffic dropped in Google Analytics. Was it for the whole site or on key pages?
Keep in the loop with algorithm updates
It's important to understand Google updates their algorithm daily and these updates won't affect your site. However, small to medium sized business' are the most affected by a Hummingbird update.
Hummingbird is described as a vibrant change with many layers, like the colours of a hummingbird, hence the name of the algorithm.
The Hummingbird algorithm was an overhaul of how SEO worked. SEO is about key words and links to sites of value. But the hummingbird algorithm identifies sites that best answer a person's query or intention. Of course, key words are an important part of the identification process. Content that answers a query well and includes the key word comes to play with the Hummingbird algorithm.
How to determine if your site has a Hummingbird penalty
You website may have been given a Hummingbird penalty if you have a high bounce rate, low page views per visit and signs of low engagement which may be short time visits to your site. These negative impacts could have occurred because you focussed on a low competition key word which your site doesn't necessarily support with its content. For example you used interior design ideas as your key word, but your website is dedicated to lamps. This practice can negatively affect your site ranking with Google.
How to fix Hummingbird Penalties
Unfortunately it won't be a quick fix hummingbird is all about sites delivery useful content. The way for your site to recover is to change the delivery content so it aligns with the product and/or service you're offering. Here are two strategies that will help you recover from a Hummingbird penalty
Understand your audience and think about what their vital need is. Think about what an audience member or client would enter in a search engine to find your business. Look for keywords that your client search for. Check the top ranking content for those keywords and think of posts that can align with these key words and your business. Semrush can tell you which keywords you've dropped off for.
Reduce your bounce rate and increase engagement by creating content that solves your client's problem or encourages them to interact with your page. This could be adding imagery or a gallery of images that show your lamp featured in beautifully styled interiors. Hummingbird will see your site favourably if you focus on content marketing rather than straight up SEO. And we know content marketing and SEO work hand-in-hand.
You may need to forget about using that keyword as it may have had low conversions for you anyway. Reassess your site and create content around highly relevant and targeted keywords.
Your site can recover from an algorithm update, but it's important to identify when an update occurred and how to prevent a penalty from the update.
For more information on the Hummingbird algorithm or creating content that will drive traffic to your site, call the team at Talk About Creative. They'd only be too happy to help.