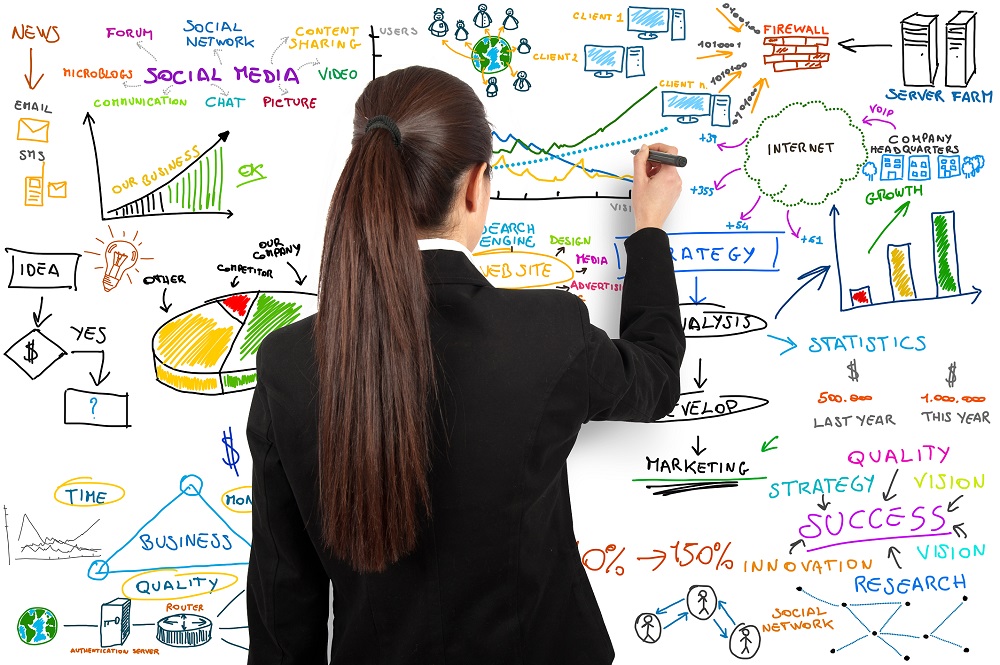 How much is a Facebook Like worth? Social Media Managers – Here's How to Prove Your Worth!
How much is a Facebook like worth? You may have seen a flat $1 answer to this timeless question around on the web. The answer isn't that simple. The answer is about getting your client's accounts department to work with your Analytics guru to come up with a highly accurate dollar amount. It can be done. It should be done by any company hiring a professional social media manager. Here's how.

 All sound too hard?  Shoot us an enquiry, we can help sort you out!
Check that the client has set up Analytics properly
Go into Google Analytics and see if the client has set up an eCommerce conversion tracking table. If not, get them to. If they're not using an eCommorce website, they'll need to set up attribution modelling. Attribution will give you a more accurate model because it takes into account how many times someone came from facebook before they actually bought something. This means that you get an allotted percentage of sales that were made directly after they visited via Facebook or other social channels. Attribution modelling is much harder to set up, you'll need the accounts department to provide a fair bit of data but it's worth it.
Integrate social media properly into the attribution model
Add Facebook and other social referrals (you can break it down by mobile, shared links and paid links from Facebook using the M L and Direct Referral prefixes) to the attribution model or eCommerce report.
Determine what percentage of your Facebook (or other social) audience actually clicks through. Determine what percentage of that click through traffic actually makes a purchase. Determine the value of the purchase or the value of the attributed click through (so if it's worth 25% of an attributed purchase, you need to work out the dollar value of that). Google Analytics will do some of this work for you, the accountant can do the rest – you're the social media manager, none of this should fall on you. You are merely there to provide this guidance when they ask the question!
Work out the dollar value of each active fan and each general liker
You'll have a price per "active" facebook fan and a percentage of fans that are active. You can then use it as a benchmark for driving more sales via click through.
Valuing a Facebook like is about working out the percentage of followers vs buyers. You can determine the dollar value each like brings based on that. Sound hard? Talk to us about getting your Google Analytics data working better for you!
The problem with Attribution Modelling and some ways to fix it
When they see the final numbers they'll think "Facbeook isn't worth it" because they don't actually take into account brand value. Brand value is much harder to assess as you can't assign a unique URL to it! In my opinion, there needs to be a second equation – brand awareness over time.
The art (not science) of assessing brand value
Take your overall click through and fan data from the day you started them as a client, to today's date. Look for percentage growth. Assess the number of branded searches growing in Adwords Keyword Planner to see how brand awareness has grown. Take into account any social data such as campaign shares etc that will attribute to brand awareness and then use these numbers to come up with a percentage growth rate.
Compare social growth with their unattributed growth over the period
Look at their growth overall over the period. Remove any that can be directly attributed to specific activity of theirs (trade shows, ad campaigns, email blasts – all should be tracked with a custom URL). Take into account soft conversions like email sign ups, video viewing (done via analytics goal conversions and tracked via attribution modelling).
Come up with a number that you can own. A percentage of growth that correlates with Facebook growth. Agree upon it with the client as "brand growth" that you've contributed to. It's not exact science but the numbers will be WAY MORE FAVOURABLE for you as you get to take credit for a % of their total sales – and rightly so. This will be a case of doing your own maths and then taking it to the client's accountant for an "agreed" number that you can own. It puts a dollar value on your worth as a social media manager. Use this as a benchmark for the next year. This will lock them in for a year. Put a strategy and tactics in place to grow it. Review it every three months to find correlation between the attributed numbers and the rate of growth – adjust if necessary.
The onus to prove your worth is actually on them
The "prove your worth", "give us growth benchmarks" is actually about them tracking their own business activity. They can ask for these things (and use it as an excuse to try to reduce their bill or even fire you) but it's their job to get it up and running and deliver benchmarks to you based on solid, proven data. It's your job to understand that data and protect yourself against unwarranted complaints.
If they don't have all of this info, you can't do your job to the level of their expectations and you certainly can't tell them exactly what a Facebook like is worth. If they request benchmarks, let them know that all this can be set up by their accounts department and a specialist Analytics provider. If the client is serious, tell him this is what you need at his end, he will do it because it's digital tracking of all their money. You literally cannot do it, as you literally don't have the keys to his finances! Then he can pay an Analytics provider a couple of grand to set it all up and fire off monthly reports, all automated.
The issue with tracking how much a Facebook like is worth is that it's a relatively new industry and very few clients have an in depth understanding of Google Analytics functionality. Tracking these things is now easier than ever before – and your client is the one who has to track it.
Have you considered social media training? Take a look at out Social Media Training Brisbane.

 Learn more about ROI for businesses – check out our Adwords services

 Looking for a social media manager? Talk to our strategist now.

 Check out our Social Media Marketing services now.