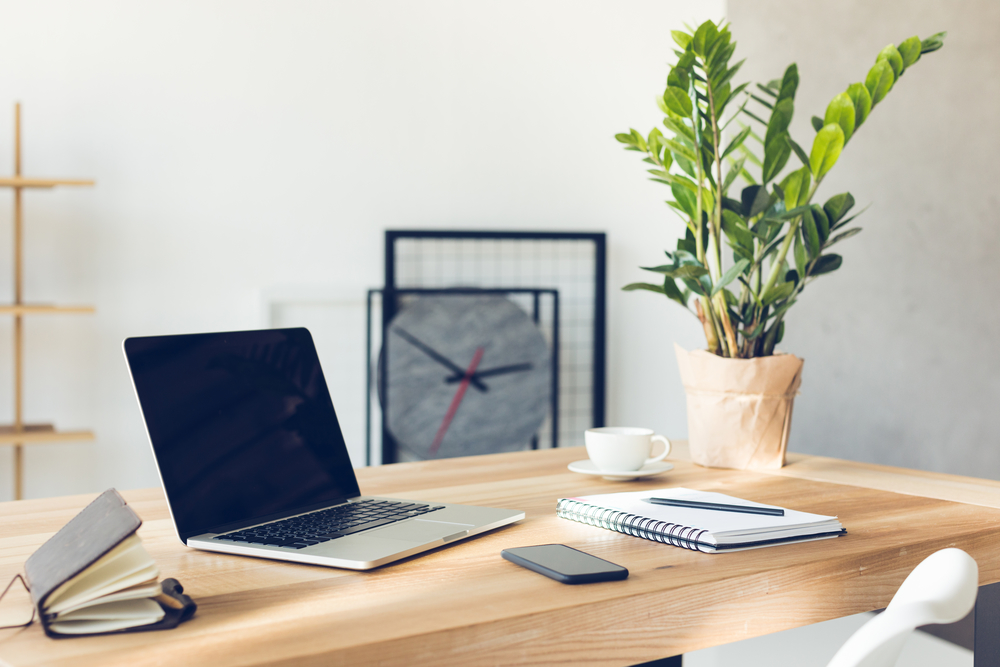 Home Office Styling – Make Your Workplace Gorgeous
When you work from home, you aren't governed by company policies on how your workspace should look. The design and layout of your home office is up to you which means you can be as creative as you like in making your workplace gorgeous.
A home office doesn't have to look ugly, nor should it be a dumping ground of papers and products that you use to run your business. Here are some practical home office styling tips to make your workplace a gorgeous space to work from.

1. Get the basics right.
Every office needs a sturdy desk and ergonomic chair. Stock standard desks are practical, but not very stylish. Why not upcycle an antique desk and contrast it with a modern chair. Don't choose the cheapest office chair available. Make sure your chair will be supportive and promote posture to prevent back problems in the future.
2. Embrace minimalism
A cluttered desk can make for an overwhelming space to work from. Ensure you have the bare necessities on your desk. These should include laptop, keyboard and mouse, printer and essential stationery items that are good to have in reach like pens, sticky notes and a stapler. All other stationery products can be stored in the top drawer of your desk. Keep your desk free from paper clutter or have in in tray to place important documents you need to action within reach.
3. Install storage
The best way to keep clutter away is to add storage in the form of shelves or a buffet that can hold folders, books and stationery products. For a clean and organised look, choose a colour scheme or pattern for your folder spines. This can add a fun element to the room, while also keeping your workspace organised.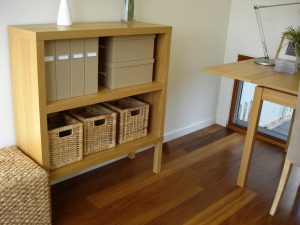 4. Add a Sophisticated Touch
Your workplace doesn't have to be boring. Why not add a potted plant, some photos or something significant that adds personality to your work space? Add these pieces to your desk or on the storage shelves as points of interest in your workspace.
5. Include textures
A home office can embrace textures with the inclusion of a rug on the floor, a stylish or antique chair in the corner with a throw or cushion to create an inviting space. These extra textures can add style to your space and evoke an atmosphere of creativity.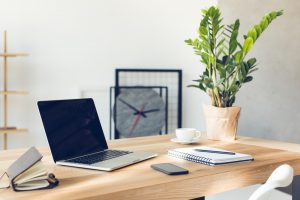 A home workplace doesn't have to look bland. You have the flexibility to style your office in align with your business.
If your business has a sophisticated or hip vibe, use this as inspiration to inject into your space. A stylish work environment will keep you motivated, which will encourage you to work at home.
Contribution by Brisbane property stylist, Melanie Grace.