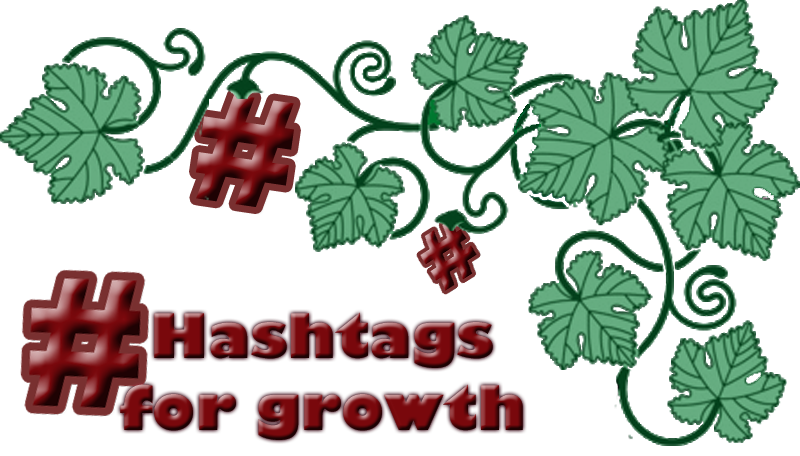 Using Hashtags to get more fans, followers and networks
Everyone knows that Hashtags are vital for growing your audience and influence but surprisingly few businesses use them well. Here's all the answers to the questions you're too afraid to ask about using hashtags to get more fans, followers and network partners.
When to use a hashtag
Hashtags group together all posts around a single topic, campaign, brand, industry, event or news item. When your users click on a hashtag, they're taken to a single feed of related content. This can be awesome for growing your fan base, or it can be disastrous depending on your brand and what you're hoping to achieve. There's been some terrible examples of hashtag generated marketing disasters over the years. Using them safely and for growth isn't as complicated as you might think.
Event Hashtags when it's your event
This is very useful if you've got lots of attendees at your event as you can tap into their image uploads and their friends can check out the event too – leading to more likes and followers. To make your event hashtag work, you'll need an audience that is active on social media.
Tips:
Choose a simple, short hashtag that includes some identification of your particular event
Encourage all social chatter about the event to include your hashtag
Use the hashtag in all social activity so potential attendees can find a single source of information
Actively encourage attendees to use it
Actively encourage suppliers to use it
Excellent Australian example:
Problogger's annual blogging event is attended by hundreds of active social media users. The hashtag #pbevent is used in advance of the event (while hype is growing) and then becomes a top, trending hashtag during the actual conference. It works well because those not in attendance are treated to a large feed of "what you're missing out on" and is a pivotal part of the annual growth of the event.
Event hashtags when you're attending an event
As an attendee, hashtags are a powerful tool for building your network. While you may hand out a thousand business cards, there's a good chance they'll never spark a long term business relationship. By hashtagging your content however, anyone accessing the feed can become a follower or liker of your business. The conversion from conversation to network connection could not be simpler.
Tips:
Never spam a hashtag feed with irrelevant content. You'll lose contacts very fast
Upload images of the event's key moments to encourage sharing of your content from the feed
Use hashtags when sharing website content you've created around the event
Use the hashtag feed to make connections too – it's not just about getting more fans or followers
Industry hashtags
Industry hashtags are especially useful for B2Bs. If you're providing a product or service to your industry, identifying and using the hashtags your customers are watching allows you to seamlessly present them with your best content. It's not just about acquiring new followers, Twitter moves pretty fast, using a hashtag keeps your content visible to your existing followers for longer. Participating actively in a hashtag feed will grow your brand awareness quickly, it will also alert industry journalists to your authority and insight, which can lead to excellent PR opportunities.
To find the most popular hashtags in your industry, simply start checking out Twitter hashtag feeds. You'll see which feed attract your customers and get them talking. You can use sites that track and rank hashtags for your industry. There are plenty around. Simply search popular hashtags (industry). The best way though is to start getting to know how your ideal audience engages on your chosen social media platform – just getting a list from a website teaches you nothing about how to make meaningful connections.
Tips:
Don't spam the hashtag feed with every single tweet or post
Research the hashtags most used by each of your target niches and then match the hashtag with the niche
Limit the number of hashtags you use in each post. Don't go nuts.
If your reposting your "a game content" several times on Twitter, spread your hashtags out over each different post
Monitor the hashtag feed for content opportunities that get good responses
Excellent Australian example:
The Australian tourism industry does hashtagging beautifully. Their hashtag feeds are not only used by tourists looking for things to do in their destination city, it's also used by travel agents, journalists and tourism providers. Check out #thisisqld next time you're on Twitter.
Trending industry hashtags
Is there big news in your industry? Perhaps an announcement or controversy? When your industry strarts trending, it's your opportunity to grab hold of the influx of new attention. Whether it's audience memebers you've never reached before or journalists looking for a source, a trending industry hashtag presents big opportunities.
Tips:
Share website content that concisely explains the trending topic for casual readers and journalists
Share website content that explains your insights on the topic
Share website content that gives context to the trending topic
Be cautious when "taking a stand" or being "self-righteous" especially if the news is about a defamed competitor.
Trending hashtags
When a general news story or event (Christmas for example) starts taking over social media, it's tempting to give your (unrelated) spin on it. Unless you have something valuable to add, hashtagging for the sake of exposure is the equivalent to spamming. If there's value in wishing your followers a #merrychristmas then go right ahead but don't expect it to turn into a bunch of new, high quality followers.
Low quality content begets low quality fans and followers.
Content and editorial hashtags
#FTW #FirstWorldProblems These "junk" hashtags that simply make a comment or reflection on the status or tweet you've posted are unlikely to drive new likers or followers but they do provide some important value. They're ignored by "professional marketers" because they're seen as unprofessional but they do allow you to influence opinion and add brand personality. For businesses that want to show their "human side" these "throw away" hashtags are a valuable tool.
Tips:
Using too many editorial hashtags makes you look childish, use them carefully
Use them to express simply and concisely you're feelings on a topic or share eg #fail
These are ideal for tweets or posts about the "team behind the brand"
While they're great for humourous updates, avoid editorialising on negative news in a frivolous way
Branded hashtags
To brand or not to brand… that is the question! The biggest mistake that brands make when coming up with their own branded hashtag is to use their business name. A business name is an @tag, not a hashtag! Using your brand's tagline however can make for a compelling reminder of what your brand stands for and re-inforce your brand values. KitKat for example, uses #takeabreak because it is a call to action, reminds you of their tag line and can be used by fans to create their own content around the topic. Branded hashtags do open you up to some unique problems though. These are where most of the damage is done when a social media campaign goes bad.
Tips:
Have reputation management tactics in place before launching a branded hashtag
Realise that you do not own a hashtag. You have no control over it. You have no say in how it is used.
Ensure that employee contracts cover use of the company hashtag – avoid an ex-employee becoming a competitor by tapping your existing market with a single tag
Ensure that employees have a clear understanding of what can and cannot be said using the company hashtag
The more popular your branded hashtag becomes the more your competitors, and spammers, will bomb your business feed
Be sure that your branded hashtag is highly relevant to your brand and offers insights into it.
The goal is to get it shared – make sure it's sharing maximum brand value each time
Know that if you mess up, this hashtag will be used against you in a court of public opinion
Campaign hashtags
Plenty of social media successes and disasters have hinged on a single campaign hashtag. The power of a campaign hashtag is massive. If you've got an amazing idea that you want to spread far and wide, you want active user engagement and instant community – you've got no option but to use a campaign hashtag.
Consider the kind of campaign you're running. Is it a feel good campaign that benefits a third party such as a charity drive or awareness building campaign? These are far less likely to go bad but they're also less efficient at delivering your branding message.
If you're running a branded competition where users upload pictures of your product to win a prize for example, you must be sure that your product is viewed positively by your users.
Examples of these going very, very badly are:
#yourtaxis – an anti-Uber campaign designed to get people talking about their experiences in taxis. It turned into a feed of horror stories about cab driver racism, assault, abuse and shakedowns
#mcdstories – a feel good campaign about happy memories of McDonalds – that was flooded with images of poor quality food, food contamination and hateful posts about the product
#mynypd – a pro-police hashtag that was filled with images of brutality and discrimination
Tips:
For a smaller business or a blogger, the chance of damaging your reputation is pretty slim this is a great way to grow your fan base and brand awareness – a series of carefully planned campaigns are essential to growth.
Respect the audience. They know you're trying to generate warm fuzziness about your brand – don't try to fake it
Be tactful. If you're doing a "good will" campaign, don't try to push your brand out too hard, it looks tacky
Consider all angles. Any controversy will damage the campaign. Have a social media policy in place before you start posting
Don't market. Being a good guy, not an aggressive marketer will always do a better job of enhancing brand reputation.
Don't wing it. If you're a larger business, planning to invest a lot of money in a branded campaign, talk to a social media strategist first. Choose well. All those disastrous hashtags were developed by reputable digital professionals!
Using hashtags to get more fans and followers isn't a new concept. It's a very old, tried and true method that you should be employing. Using hashtags well is something small business and some marketing managers tend to put in the "look it up when I have time" basket. Well, the time to get more fans using hashtags is NOW!