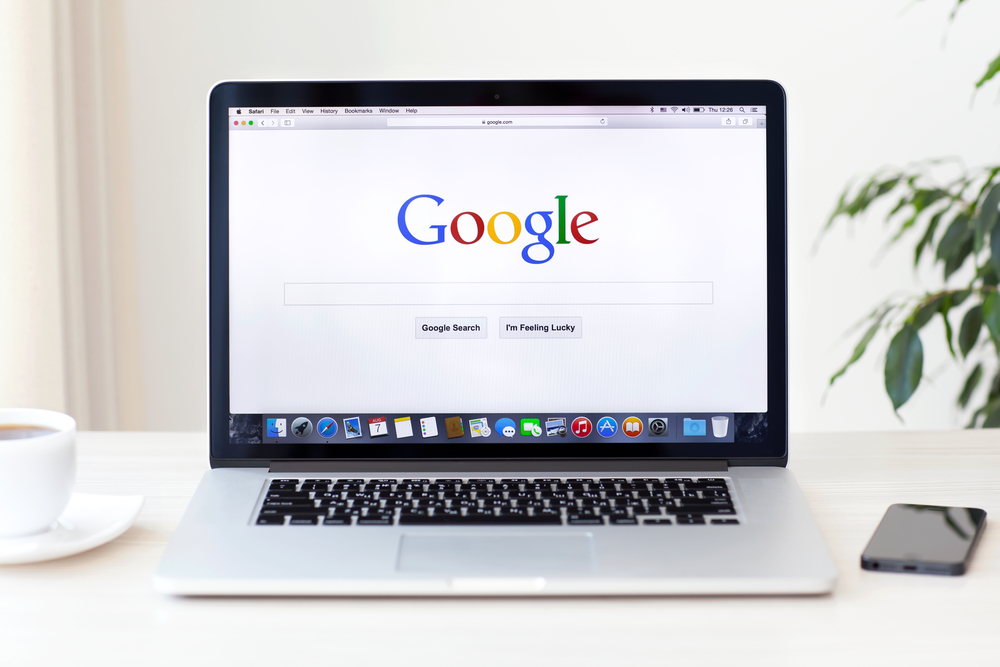 Google Analytics Dashboard 101
In just one minute, you'll have Google Analytics Sorted!
It's OK to be intimidated by Google Analytics.  Google Analytics is so action packed and full of drillable data that it can simply end up in the "too hard basket". But what you need is a Google Analytics Dashboard that just reaches into that too hard basket and pulls out just the info you need to grow your business.
Free, Instant Google Analytics Dashboards
Need to know how your traffic is growing? There's a dashboard for that (under acquisition).  What about eCommerce performance? Yep, there are dashboards for that.
Need to report on a sponsored post?  There's a dashboard for that (under content).  Need to know what content knocks your reader's socks off?  It's all there, ready to go under engagement!
How to get a custom dashboard in under a minute.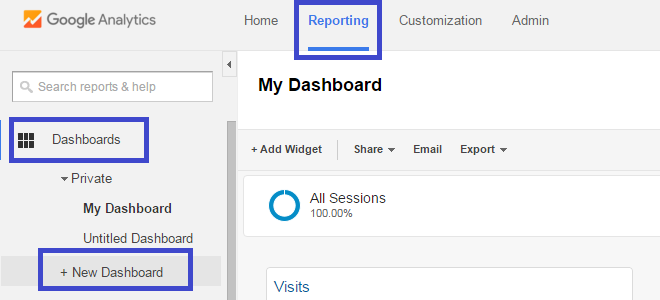 Go to Dashboards/New Dashboards
Select Import from Gallery
Choose the kind of info you need (content, acquisition, eCommerce)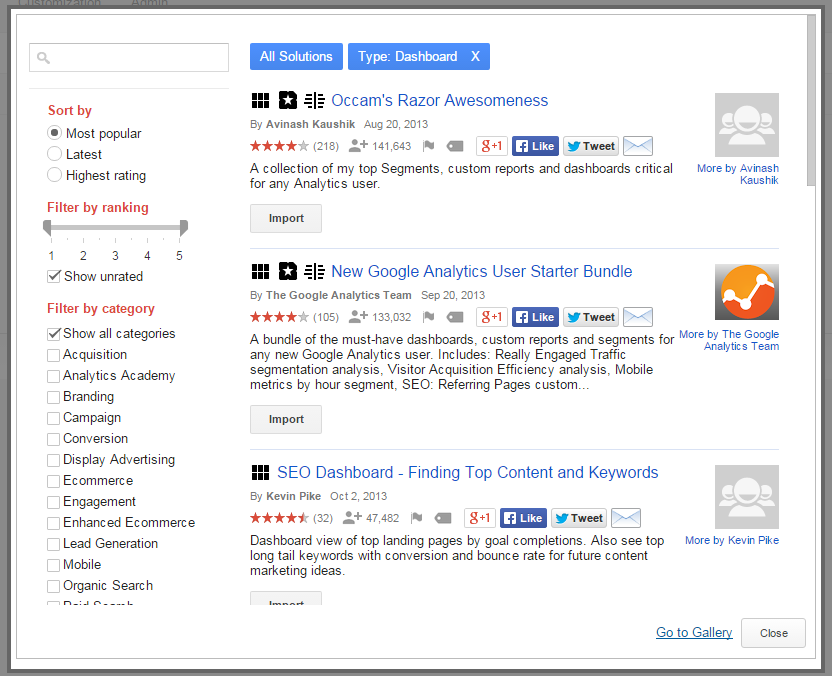 4. Select a dashboard template that suits
5. Click "Import" and select the website and view (where applicable)
6. Click create
Next time you log in, all your data (and likely some easy custom reports) are waiting for you.  No more digging through Google Analytics data hoping you're "getting it".  Be warned though, you will STILL get hooked on Analytics data and it will leave you thirsting for more!
What else can you learn in a single minute?
Breadcrumb Navigation – what is it and why should you get it?
Steps to take to outrank your competitors
Keyword research when you don't want to learn how to do keyword research
Free market research tools that will help you improve sales
Analytics Real Time – Dots and Data Explained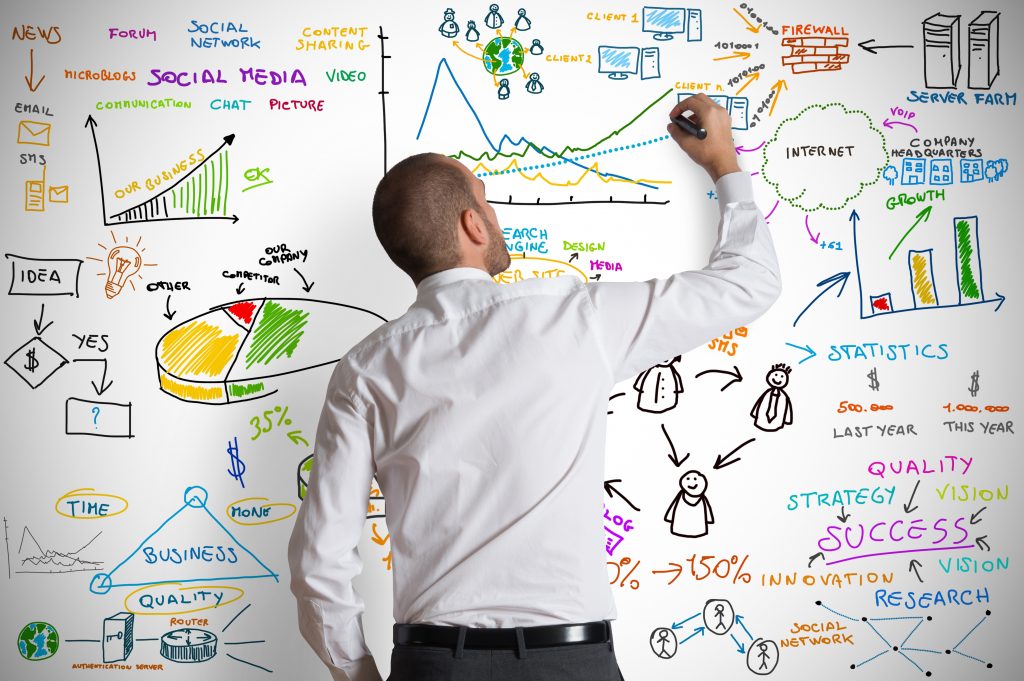 Why smoke crack when Google Analytics Real Time is equally as addictive?  If you're one of the desk dwellers, humped over a screen spying on users, here's a few facts you might not know about Google Analytics Real Time.
What do the Real Time "dots" indicate?
As users enter and leave your site the map dots will change in size and colour.  Small dots indicate smaller numbers of users coming from that region.  The dot colours are all about behaviour:
Green:  Users entering your site
Orange:  Users active on your site
Red: Users leaving your site
But, it doesn't add up to the numbers right? Google has been quite open about shortfalls in Real Time data.  There can be hefty delays in traffic arriving and being reported (up to ten minutes) and the sources and other user data are often incorrectly attributed (read more here).  On the bright side, Google is working on Real Time Analytics right now and pretty soon you'll have a whole new level of addiction to succumb to!
What data CAN you see in real time?
There are six reports: Overview, Location, Traffic Sources, Content/Screens, Events and Conversions.  To see data on all these, you'll need Google Analytics destination or event goals set up to track all of these.
These reports appear UNDER the real time Real Time Heading in the left side bar!  If you're just sticking to "overview tab" you're missing out on good stuff!
Under these reports you can then see the number of active users and the number of hits in the last 30 minutes and hour.  You can click any of the reports to see the break down with these dimensions.
So those moving bars are confusing right?
These are either active users or pageviews (toggle between the two in Traffic Sources menu) broken down by seconds and minutes.  These are useful if you're trying to determine which sources (social etc) give your more engaged users that spend more time on your site.
Top Keywords – not provided – arrrgghhh!
If you're new to managing your own digital marketing you might be getting annoyed by how many visitors are arriving via keywords that you can't see.  This means that the user was logged into a Google Account of some kind – Gmail, YouTube… one of the many, many Google options.  Google says this is to "protect user privacy" but it also shifts some emphasis off keywords and onto "content response to enquiries" – which some call the death of SEO (yeah right).
Hope that helps, what would you like to learn in the next minute?
Google Analytics Dashboards – for anyone confused by Google Analytics
Small business SEO support – we can help if you're feeling overwhelmed
Webmaster Tools (Search Console) – focusing on Analytics? Don't forget the OTHER essential Google tool!
One minute grammar lessons – change the bad habits of a lifetime in under a minute!
Setting Google Analytics Goals for Better Sales Conversion Rates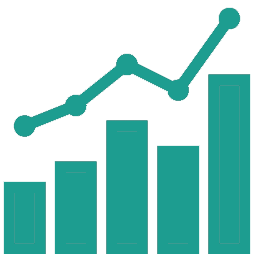 An increase in traffic conversion of just 1% could DOUBLE your profits!  How do you do it? Google Analytics Goals can show you how to increase your conversion rates in no time! Google Analytics offers goal setting as part of their tool kit and you can establish your own experiments using the Adwords dashboard. This is the most basic version of conversion testing as it gets pretty complex and experts make big bucks for creating more income for clients. These instructions may look tricky but once you do it the first time, it'll be easy and it's DEFINITELY worth learning.
Assuming your plan is to sell more of a particular product, follow these steps:
 How to set your goals in Google Analytics
Click the Admin tab at the top right of the Analytics screen
Click "all accounts" on the top left
Click the account that you wish to work with
Ensure your website name appears in the profile box
Click the "goals" tab
Click +Goal and name the goal clearly
Click "active" to start Analytics tracking
Choose Goal URL and enter the address of the page you wish people to buy from
Click exact match and not case sensitive
Adding the "goal value" will help you track how much profit you made from each conversion. You can enter your cost per sale or your profit per sale here if you choose
Adding a funnel is a way of tracking which pages customers clicked through to reach your goal. A funnel is the way that a visitor moves through your site. All pages on your site should "funnel" visitors to your "money" page – either where you make your final sale or where they're prompted to make an enquiry. Setting a funnel in goals tests how well you're achieving that, how well you're getting them from various places on your website to where they're handing over cash!
When you have enough data from those goal conversions, you can click the down button and select to Remarket to target those in each goal segment.  Talk to only them, with a very specific message!
Save
You can now watch how this works. Google Analytics Goal Setting can be used with any kind of traffic to your site, be it Social Measurement Analytics, paid traffic (using Adwords A/B testing for even deeper analytics), organic SEO or referral from another site. You can track each of these to find out where visitors who convert (spend) come from and how they use your website.
Sound too hard? Talk About Creative offers goal tracking as part of our Social Media Marketing and A/B Testing as part of our SEO Copywriting packages. Just ask!
Stop Thief: How to Get Your Google Analytics Access Back!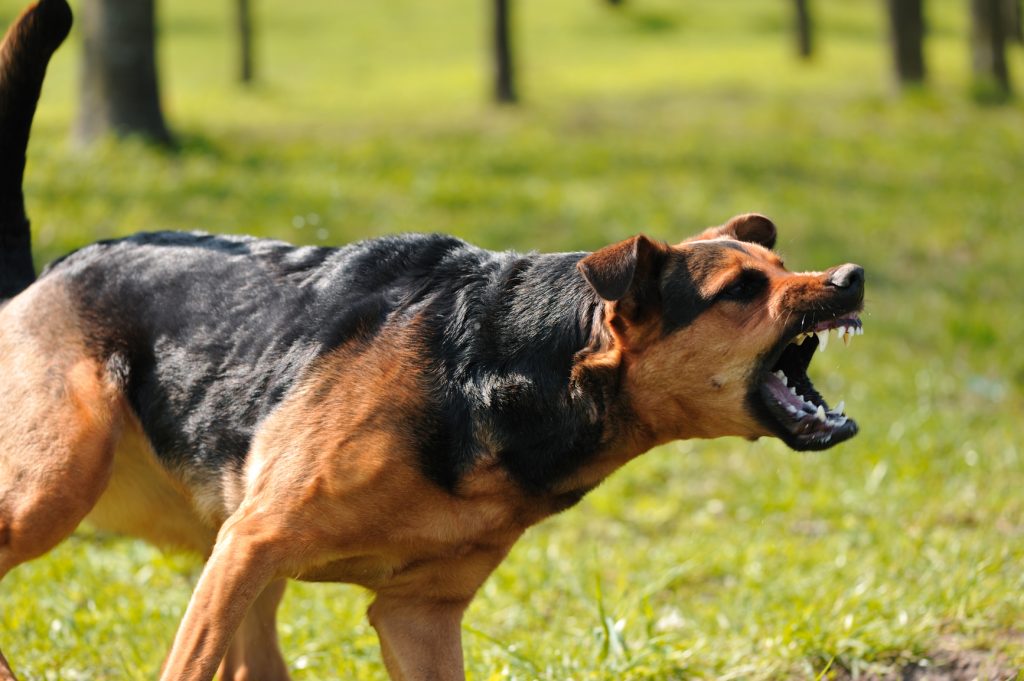 Do you have access to your Google Analytics and Webmaster Tools accounts? We've been asked to help a reader access Google Analytics and Webmaster Tools logins after they were set up and restricted by an SEO company in Brisbane.
Chances are it's not dodgy, they just know that all that data can be overwhelming and they don't want to answer a million questions! (Check out our Analytics October Series to learn the basics) Nonetheless, you should have control of your own Google account!
How do I know if I have access or not?
If you don't get taken to a page that has a bunch of graphs on it, you don't have Google Analytics access. If you don't have a bunch of notifications and test pages, you don't have Webmaster Tools! You will be offered a code, take a copy of it – you may need it later if your web guys haven't installed Analytics and Webmaster Tools tracking code on your site.
If you do have access, you'll need to go to the "admin"section and check what level of access you've been granted.  If you've only been given partial rights, you won't be able to boot your old SEO company or web designer from controlling your accounts.
How do I get access to my Webmaster Tools and Analytics accounts?
Copy and paste this email to your web guys! It's a "no excuses" email!
Hi (name)
I would like to begin accessing my Google Analytics and Webmaster Tools accounts myself. Please confirm which email address my account is currently linked to. I would like it linked to (Use a Gmail account it will make your life easier overall)
I am sure you're aware how to do this but if not here are some instructions:
Google Analytics
Go to admin in the top right corner
Select User management
Put my email address in add permissions for box
Select MANAGE USERS and Edit (ensure all boxes are ticked)
Click notify this user by email
Webmaster Tools:
Click the cog in the top right corner
Select Manage site owners
Add my address
Select OWNER – you can then downgrade your own status to full access, not owner.
Thanks and I'll await that confirmation email.
Regards
If they ignore you, you'll need to uninstall and re-install the tracking codes.  This is problematic because you will lose all your old data.  That's a big loss!  You can also try upgrading to Universal Analytics (if you haven't done already) to block them without losing your data – but it will depend on the level of access you were granted from the beginning.
Every website owner should have access to their Google Analytics and Webmaster Tools accounts -these are your tools for building your business. Don't hand those over to a contractor!
Do you know someone this is happening to? Please share it on their Facebook wall or by email. This is important.
Webmaster Tools Breakdown
Webmaster Tools is designed to help you to understand how your website is performing on the internet (where google analytics is focused on how it's performing internally). Here you'll find messages from Google, issues with indexing and crawl errors. You'll also be able to use the Other Resources tab to do tricky things! You should get to know this tool, it's FAR simpler than Analytics and full of useful stuff. Note that the "where you're ranking for keywords" is a joke, it's not accurate AT ALL – but it's an interesting read none the less!
Here is a quick breakdown of the Webmaster Tools features
Use the HTML improvements tab to figure out what's wrong with your site. you should consider making these improvments
Sitelinks tells google which pages you DO NOT want displayed as features in search results
Index status tells you how many pages Google can see
Remove URLs allows you to block google from crawling certain parts of your site –

DO NOT TOUCH IT WILLY NILLY

Under Crawl you'll see problems with pages on your site. They will build up, it's worth deleting them all the first time to see which you've inadvertently fixed in the past.
Fetch as Google allows you to check if a page is being indexed right. You can then opt to add it to the google index AND all pages it links to. If you do something major to your site, you should add your sitemap here.
The robots txt and URL paramaters should be left alone unless you're an expert.
You can also test your load speeds for issues (under other resources) and get instructions on how to fix them, these are important for SEO – you'll need help from a web designer to fix most of the problems
You can then create a custom search engine to use internally on your site that can be tracked in Analytics. This is more useful than it sounds. If fifty people come to your site and buy nothing, you can keep an eye on their searches – if they're searching for your product only in blue, you know to order some in blue!
When using Webmaster Tools to get the codes, consider which of these mark up options may be useful for your site:
Rich Snippits
You may need a web designer to add mark up to your HTML that will then display your reviews, content and ratings – you will need to ask your web designer to go to Schema.org to get the mark up codes or it can be done through Webmaster tools – go to search appearance, structured data.
Data Highlighter
Under Search Appearance, you can easily tell google what you want displayed in search results. You can do this yourself quickly and easily and google will then apply it across your whole site. Note that for big sites, applying the code can take a little while.
To check if all this stuff is working:
https://support.google.com/webmasters/answer/3070196
Structured data tagging: This helps you display info about your site's content in search results. It's EXTREMELY good for increasing click through to your site. You can learn more here: https://support.google.com/webmasters/answer/3069489?hl=en