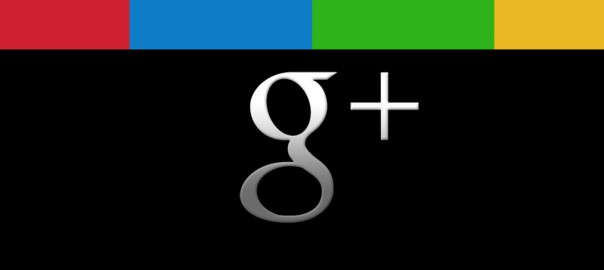 Google Plus SEO – Get the most from every post!
Google Plus SEO is one of those areas where everyone has an opinion and then along comes an algorithm update and bam… everyone needs a new opinion!  If you are making the move to Google+ for your business, be sure to read up on any recent changes to make sure you're doing everything right.  So how do you set up a Google + profile and page that lands you in SEO heaven?
The Basics
Compared to Facebook, setting up your Google+ profile and page is simple and fast (woot!). If you haven't already, set up a basic profile, follow the directions on the site and be sure to use your real name for your personal profile. Mess around with circles and add your friends and family. Have a play and get to know it.
Profile Optimisation
The important stuff to fill in on your profile is introduction, employment, education and places you've lived – once you've got a few people in your circles that verify that, you'll begin to appear in search results for those items (both personalised results of those logged in to Google and generic results). Add links to your business (see below for how) and be authentic. Besides this, you should do to your profile what you would do to your professional page – and instructions on doing that follow!  Note that you will be using your personal profile when you set up your authorship mark up – so don't try to be clever or anonymous – this isn't the platform for tomfoolery!
Google Plus Page Optimisation
Next it's time to set up your Google business page. On the right of the screen, click the little coloured square and select "create a page". Select the kind of business you own and fill in the information requested. Unlike Facebook, this category has been proven to have little to no impact on your search results….so far.
Keywords in my page title?
*sigh* Don't be tempted to add keywords to your page title on Google Plus as it's linked to your other Google accounts.  Add your business name EXACTLY as it appears on other Google properties or you'll end up in a world of verification pain!
Linking to your Google My Business Listing
If you already have a Google Places, Google Local  Google My Business listing that shows up pinned to the  Google Map, you'll need to link your new page.  Google "auto generates" a Google Plus account when you sign up for a local business listing.  You need to delete that sucker.
In the left column, select pages.
You'll see two or more pages, the one with the verification shield is the page currently linked to your Google Local listing
Click manage this page
Go to the My Business drop down menu
Select Settings
Go down to profiles and click " connect to a different page"
Follow the instructions.
Delete the auto generated page.
In this section you'll also see the tabs Connected Services, For Your Site, Managers and Audience.
Connected Services on Google Plus allows you to manage and track mobile apps or other products you've developed through Google+ Platform Developers Console.
For Your Site allows you to add Google Plus personalisation and connections to your website
Managers allows you to add other page admins. It's a good idea to add someone you trust in case your profile gets hacked!
For now, the Audience tab is basic. It allows you to target by age and country only.  Once Google integrates your Analytics and app data, the sky is the limit here!
Basic Set Up
Make sure your page is visible to any Google + user (unless you sell booze or something). Read the terms and conditions (bahahahahaha) and set up your page.
The tagline box is displayed on screen and where your website's meta description tag would go, so make it a short, sharp description of the benefits of your business. There is more room later to add more in your introduction box.
Add your logo and then tell your existing circles about your new page. Set up your page circles as you did your profile only this time, be sure to follow industry leaders and like minded businesses for networking purposes.
Setup & Use Top Tips
Back in the day SEO was the main consideration when doing your page set up. There was equity passing links for the taking.  This was another attempt by Google to increase usership but instead it turned into an SEO spam fest!  There's still some good solid SEO benefit to using Google Plus well…here's the low down.
Fill in ALL your contact information and make sure it's in the same format as your local listing.  Add plenty of images and details such as opening hours.  Choose the most accurate categories – don't bother trying to scam!
When posting, using the "link box" used to give you a followed link.  It doesn't these days but it DOES ensure your content gets indexed fast.  So it's still worth doing!  Clicking +1 also does this!
The first line of your post becomes the title tag for the permalink that it generates, so add keywords in your first sentence – unlike Facebook, weighty Google Plus statuses rank in search results.
Google Plus automatically adds a hashtag to your status updates but it's a good idea to add a few – engagement is an uphill battle on this social network, you need all the help you can get!
The big benefit to Google Plus being a social grave yard is that other social media managers are also feeling your pain. You'll have a far better chance of connecting with an influencer on Google Plus than you will on a hectic Twitter or Facebook feed.
Keep an eye on your Insights (in the dashboard view) to see how your page is growing.
Authorship. Entering and verifying your email enables you to be listed as an author in Google results without having to add HTML codes to everything. You'll need to set it up on the Webmaster Tools Author Verification sitebut it will be well worth it to show up for extra Google results! You can also use a "rel author" tag on the pages you wrote. If you don't take authorship of your content, it could become less important than those that do, owning it means it's not likely to be spam!
Circle like a (friendly) shark.  Google Plus is still growing. Log in rates increase like little red engines that could… be patient and engaged and present. That's the best way to grow your influence on Google Plus.
If you're using Rich Snippets add your code to all your photos and other shareable content. Also add your brand name to all photos so when sharing happens, it happens for you, not the person who nabbed your content. Post new blog posts on your Google plus page as there is some evidence that they'll jump the "indexing queue". Make it easy to contact you, to order your stock and do all the other online marketing things you do on Facebook or your website.
You'll also note that your most recent Google Plus post features when your business name is searched. Make sure this is always something great!
Post Frequency. All research indicates that your post quality and frequency makes a big difference. Once a day or you just won't play! Pages that don't post for 72 hours or more disappear from view quickly and must post more frequently to catch up.
Post Format. Create a great headline for each post, make posts longer and meatier than Facebook marketing encourages. Include keywords and links and make each post a mini sample of exciting, interesting content.
·+1 is the stuff. The more plus ones you get for a post the more chance you have of making it into search results and harvesting the Google Plus glory.
Share is the stuff's stuff. Like on Twitter and Facebook, sharing content is the ultimate indication that the content is good. So produce content that people love to share!
Reach for the Stars (and customers). Your reach – the number of people who see content from your page – is vital, not just because more reach equals more chance of a plus 1 and some comments and activity – but also because when people connected to you sign in to Google, they'll see your posts, page and content in their Google results. Connecting to your customers means they see a little reminder ad of your brand, every time they Google something that you do! Imagine connecting with a LOT of mums and then appearing to all of them, every time they Google anything to do with babies! It's the cheat's version of SEO!
·Exact match topics. Writing updates with exact match keywords may increase your chances of appearing for those keywords, especially to those in your circles using personalised search.
Size Matters. Not only the number of people who circle you, but the number of people you circle. If that makes sense. Does it? Jeez even I'm not sure now, too many circles!
Rel Publisher Tag (or website linking). Oh no, a dreaded HTML tag. Don't panic, this is just about linking your website to you Google Plus page. You should. It's important. Make it easy to share your content on Google plus and make it easy for Google Plus to send you as much power as it can! You can do this by pasting the HTML text you get herehttp://www.google.com/webmasters/profilebutton/ into the head section of your website.
Silent Tagging BE GONE. Facebook chose a "talking about this" score to make silent tagging, marching and other spammy activities undesirable. Google Plus detects bad circling, bad content, circle exchanges, hard sell and other crappy social media practices and demotes the pages quick smart.
·Cheating the Google Plus SEO System. Google Plus has its own version of Black Hat SEO! By adding extra places you've lived and worked to your personal profile, you may manage to show up in searches for those places. You may be able to show up in searches for your keywords by being "known as" those keywords as names. You may be able to add keywords to your education box to show up there too. It's all possible, it all could be beneficial short term, but like anyone who tries to scam Google, you're running the risk of being Google-slapped into next week
Post for Response. Don't just tell it like it is, ask how it is for them. Get people talking.  This is much, much harder than it seems.
·Create a Winner's Circle. Fans that offer great interaction, opinion, sharing and are just all round your favourite people can be placed in their own circle so you can get conversations rolling BEFORE you share with the public (pages should almost always make posts public). This also brings those people closer to your brand.
Set up a community with a searchable name, like groups on Facebook, this is a captive audience invested in your brand.
 Use it. You're logging on to Facebook every single day and getting involved, you'll need to do that with Google + too, for SEO and for page building purposes. So far it's been hard to care because it was so….boring… but now's the time to make the move, to embrace it with the same open arms as you have Facebook.
Yet another social medium, yet another thing to do each day – but with Google Plus SEO means that you can be confident it's all going somewhere!
Phew!  There is a lot to learn about Google Plus SEO and use but keep at it, reach out to influencers and start reaping the rewards.