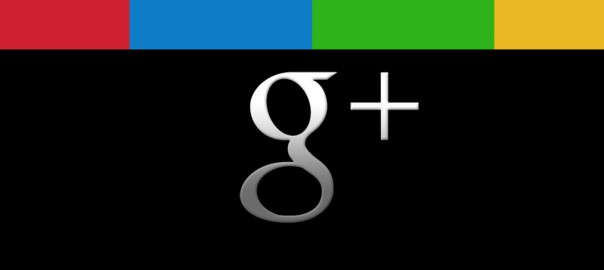 Google Plus for Business
Are you using Google Plus for business?  Let me guess, you're frustrated by the lack of conversation on there?  It's a tough one because you need it for other elements of your digital marketing (this is no accident – Google wants you to centralise your activity through its social network) but new users find it confusing and unrewarding.  Google's My Business has streamlined the process a little which is good news but there's still a lot of challenges for the budding business owner!
1. Is Google + offering anything of value that other social platforms don't?
2. Do we need another social medium?
3. With all the hype sourrounding its launch, why hasn't Google Plus had more impact on the social scene?
The simple answers…
1. Yep, Google Plus offers SEO benefits…and some cool features
Hangouts and other cool features aside, being owned by Google gives it one very important advantage over Facebook, Twitter and all the other social media fighting for your attention – Google Plus is an essential part of your SEO strategy.
Using Twitter for buiness was OK – but it's just become a spam fest. LinkedIn fails on features (although it's on the improve!) Pinterest at least does something different but it's hard to know how well it will serve industries without visual products (just like YouTube). Instagram offers no linking options at all. So, that leaves the biggest and best….Facebook.
Unfortunately, from an SEO point of view, Facebook is frustrating for business owners. In the early days, we worked hard to make sure our Facebook page was visible and attractive to search engines – with very minimal results.  Our Facebook click through is terrific but it's our consistent and helpful networking that did that, not the way our FB page ranks in search results. Facebook also passes no "SEO juice" (link equity) so that's no help either.
The big benefit of Google Plus however, is that your "circlers"  see your content high in search results. Personalised search is centred around Google Plus these days.  You'll also need Google Plus to manage your Google My Business profile – home of your local listing – you just need it!
2. Do we need yet another social medium? No, probably not
We probably don't need any more social media for business. In fact, the popularity of HootSuite and other platforms that "redistribute" tweets and status updates across multiple social mediums (and complete inbound marketing platforms such as Hubspot too) are evidence that we don't really want to work on all the ones we have now. So, what's a little company like Google to do? Google+ for business has the SEO that Facebook lacks, the facilities that Twitter lacks and in theory the "stickiness" that LinkedIn lacks.
While the rivalry between Facebook and Google is legendary, so far, Google + has failed to knock Facebook off the first place block for business. Interestingly, Pinterest and Instagram have offered a new and original kind of sharing that even Google+ didn't see coming – and the impact has been huge – especially for retailers!
The issue with Google Plus is that it aims for use similar to the way we use Facebook.  As Facebook becomes more and more frustrating for business owners, the option to flee to Google Plus is there but if feels like "more of the same" with less engagement.
3. Business may forced to adopt Google Plus
With Google+ SEO now emerging triumphant and best practice guidelines coming out you'll be forced to have a business page there or risk losing out to your competitors. As yet, we haven't seen a good app to duplicate your Facebook statuses onto you Google + wasll but Google ++ does a fine job of serving all your other social media. Just another way you'll be nudged into choosing Google+ over Facebook.