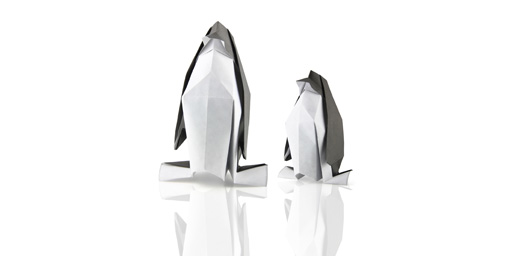 Never has a penguin been so ugly! The Penguin update, like the Panda one before took the cutest, happiest black and white ways of doing SEO and turned them into some more complex and confusing shades of grey.
What is a Penguin Algorithm Update?
Algorithm updates are where Google changes the way that it ranks websites in search results.  They happen every day and most go unnoticed.  Penguin and Panda both made massive differences and have been responsible for some of the world's biggest websites going belly-up overnight.
Penguin updates happen several times a year and mostly target:
Over optimised websites: Websites where keywords are used too precisely, to the letter of the Google law.  This is an indicator that the content is not "natural".
Keyword stuffed page titles: Gift Store Brisbane | Brisbane Gift Shops | Happy Gifts Brisbane – eeek.  This was " the standard"  in formatting back in the day but Penguin algorithm updates have meant it's more about a call to action.
Too many keyword mentions in your text: Keyword stuffing has been bad form for years – Penguin just turned it up.
Too many identical anchor text links: Anchor text was once the way Google understood what links were about.  Since Penguin, LSI keyworded anchor text, variations on the keyword in anchor text and a balance of keyworded anchor text and "white noise" (click here, visit website etc) has become best practice.
Low site authority and trust – improving your domain authority by building high quality links from high quality websites in your industry is the new "spam it 'til your rank"  approach to SEO.
Too much short, spammy content across lots of pages – It's the never-ending fight for balance.  Readers like it short and to the point, Search Engines like it broad and in depth.  Find some balance.
A few things we've noticed:
Secondary keywords on each page took a giant leap up the search results. This is likely because they are "less optimised" than the main keyword.
Pages that had too many anchor text links in the footer of the site plummeted
The more diverse the anchor text in internal linking, the better the results
News items with an expiry date plummeted
Short articles plummeted
Keyword stuffed pages plummeted (yes, well, everyone is guilty sometimes)
Test pages that we "de-optimised" in the lead up to Penguin climbed
Keyword we weren't even targeting SHOT UP
Page titles with LSI keywords SHOT UP
Pages with internal linking that had three anchor text variants climbed for each of those variants.
Geographical variations all climbed
Getting your pre-Penguin groove back
Here are some ways to get back on track if you've noticed a slump over the past few weeks:
Mix up anchor text both externally and internally
Build site authority by getting higher quality links, links from .gov and .edu sites and a few no follow links from high authority sites
Write long blog entries about diverse topics within your industry. Make them meaty and valuable and give real value to your reader.
Avoid short, generic content that doesn't say something unique or that quickly expires
Fill your page title with reasons to click as well as keywords
On page optimisation is still important. Make sure your keywords are in there but also write naturally, it's the best way to create rich content filled with LSI keywords.
The bad news, you may not recover
Wait. Matt Cutts has said that unless you've had a penalty manually added to your site, you'll recover quickly once you've made these changes.
This isn't necessarily true. We've had a lot of new clients come on board after being penalised by Penguin updates.  Some we managed to recover fully, others were just beaten down by bad links and no matter what we did, nothing helped them back to full recovery.  We saw some improvements but we never fully recovered them – even after careful disavowing and emails to webmasters and blanket disavows.  Some sites just never recover – but because this is an ongoing complaint all over the English speaking world, there's a chance that future updates will better cater to those who've tried to do the right thing… until then, we wait!
Are Penguin Updates Evil?
Penguin is overall, a leap forward in the quality of the content you find in search results. It's also a leap backwards in Google's ability to understand sites.  It's been too broad and too quick to punish businesses that were only minor offenders. The same rule applies that has always applied; focus on quality and you'll naturally find yourself growing. But remember, no matter what they say, SEO is not yet dead! Post Penguin you'll still need to keep helping search engines to understand your site by creating quality content optimisation – just don't go nuts!