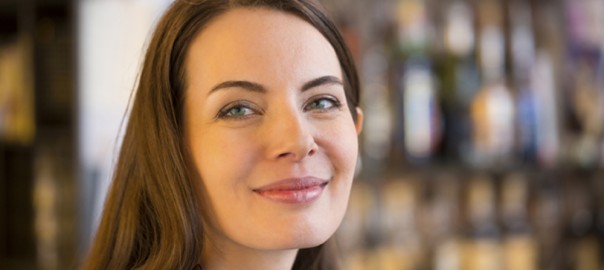 Freelance Writer Fees, Quality and ROI
So you're thinking of hiring a freelance writer or copywriter?  There are a few things you should know about freelance writer fees in Australia – and it comes down to investment and ROI verses a total waste of money.  So, worth reading on!
Content marketing – SEO that is quality driven
If you're trying to make the leap from SEO to content marketing, there are a few things you should know. Australian freelance writer rates of pay, content quality and return on investment vary greatly. You know that every future algorithm change will be about content, so how do you know if a freelancer is a hack? How do you know what pay rates are reasonable? How do you track ROI?  Choosing a freelancer who knows a fair bit about search engines is vital but choosing one that can write, excite, engage and all those other happy emotions is vital for ROI.
Your website's success is hanging on their every word – choose wisely!
Content quality is everything. Everyone knows you can buy website content from a hack scraper for a few bucks. In fact, that's been the way of the SEO Samurai for so long that it's the very thing Google is going after! As professional marketing copywriters, here are a few things you should know about quality web content and copy:
 Your freelancer should have a good understanding of marketing principles
Your freelancer plays a pivotal role in positioning your brand
Your freelancer should be a natural wordsmith
Your freelancer should understand keyword research
Your freelancer should understand SEO well beyond keyword placement
They should know your industry, research your competitors and "get your brand"
Your website should be completely different to your competitors – and that difference should be valuable, persuasive and attention grabbing.
Your freelance writer should think, be original, find a new idea, be creative – that's the key to content marketing.
For me, that's a lot to put in the hands of a far flung writer who doesn't know the language well, let alone the Australian market…but that might just be me!
Freelance Writer Rates of Pay
In Australia, a freelance writer's rate of pay is between $50 and $2000 (or more) per page. Why such a huge discrepancy? It depends on what you're after and how your freelancer charges!
The $50 end of the fee scale
Cheap freelancers are usually those starting out, perhaps they're students looking for work to build up a resume or they can't find paid employment. There are also foreign writers with sound basic English skills. In some countries $50 a day is a millionaire's wage! Your website is your single biggest marketing tool, the future of your business rides on it; do you want someone with no experience or primary school English levels in charge of your marketing?
The $2000 + end of the fee scale
So what does a $2000 writer do that a $300 one doesn't? They write copy for big brands, doing highly targeted promotions. It's not that a $2000 a page copywriter will turn you into one of those brands, it's that once it's all about the brand, the strategy changes – and there aren't many copywriters who specialise in that.  There are plenty of $300 a page writers that get a bigger percentage ROI than the pricy ones.
So what about these copy gurus that charge thousands per page? How do they get away with it? Their stuff works! It works its butt off. It works its butt off for….online pharmacies, Viagra suppliers, funeral insurance – any website where the copy brow beats you into buying, there's a "guru" out there writing. If your brand is all about HARD SELL, these guys will definitely help you convert because your website visitors are made to feel stupid, afraid or worthless if they don't buy!  This is not actually as big a criticism as it sounds, it's at the core of advertising.  Positive messages can't compete with words that make customers hate themselves… and these gurus are very, very good at that!
So, how much does a good copywriter cost in Australia?
It all comes down to how much you care about ROI. Don't pay per hour, anyone can work slowly! This will give you high quality work, from a talented marketing copywriter who understand and can create your brand's identity. Does it sound like a lot? Investing in your website is about ROI.
ROI on Copywriting investment
The difference between a hack freelance writer and a quality content writer is ROI. If you're hiring a hack, there is no return on investment because it's not an investment, it's a bill. So, what ROI can you expect ? How can you be sure you get a return on it? Here are some ways to measure ROI on your copywriting investment:
A/B Testing
Google has just made content A/B testing much easier with testing tool built straight into Analytics. Use your original content and your copywriter's content to compare conversions.
Keyword Performance
A good copywriter will build keywords into each page that will help your site to perform. In addition to your money keyword, track the rank performance of minor keywords added to the page.
Traffic
Is the copy page working as a landing page? Is it bringing in new markets or new traffic? Since Google abolished keyword analytics for logged in users (grrrrrrr) you may need additional tools to track how new keywords are performing, and how much traffic you're receiving.
Minor Keyword Conversions
Your freelancer should be able to find keywords that will convert. Beyond the keyword you're targeting, other keywords on the page should also bring in sales. This is part of good copywriting. Tracking sales from those keywords should also give you a good indication of your freelancer's ROI.
So, why choose a content marketing firm?
Talk About Creative is a content marketing and SEO copywriting firm. Unlike an advertising agency, our fees are affordable for small business. In addition to all the benefits of a quality freelancer, our writing fees include a professional team with the right skills and voice for your particular job. Our writing fees include a balance of SEO savvy writing and engaging content marketing. Our fees include the security of dealing with a proper business, not just an individual who could take your money and run. Best of all, they include the peace of mind of our proven methods – check out our many, many content writing testimonials! We deliver return on your copywriting investment.
Freelance writer or professional content marketer – the choice is yours!
There's a reason freelance writer pay rates vary so much – the quality of freelance writing does too! Your website is your most powerful marketing tool; don't risk it with a hack freelance writer just to save a few bucks on fees.