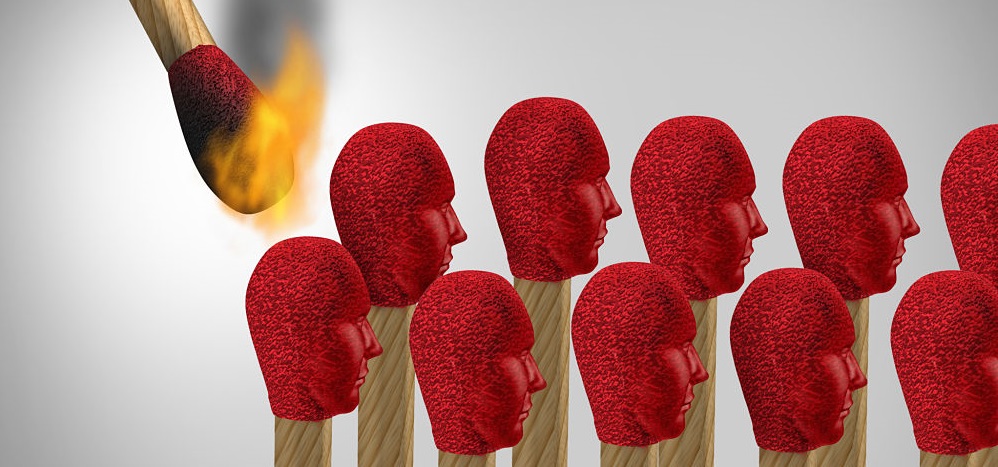 Imagine you wake up and that cute little video you posted on your business page has suddenly had over 3000 clicks and 800 post reactions. Your little page has swelled by 400 likes and your organic reach is 62,000.  Most of all, since your Facebook post went viral, you've sold out of your hottest product.
That's exactly what happened to Chelsea from Tiptoe & Co when she posted the perfect little video showcasing some (adorable!) high top Converse kids shoes.  So what do you do with a Facebook post gone viral?
Chelsea's viral video
It's short, simple and straight to the point. The perfect video to showcase her product and it's the reason her post went viral. It's hard to predict what posts will really connect with the zeitgeist but there's just something about these little shoes that's so hypnotic…
Ahem. Anyway.
First things first – get your business ready for this viral product
Chelsea's first reaction was to ORDER MORE.  She'd sold out of her whole existing order in a matter of minutes.  First things first, learn how long it will take to get more product into stock.  If the product is coming from abroad, look for other wholesalers in Australia who could help prop up your stock until the container arrives.
Keep in mind that one post went viral.  It doesn't mean the next one will and viral content doesn't always translate to sales.  Chelsea used her sales data and the level of interest from shoppers to decide how big a gamble she'd take on order size.
Once she had the infrastructure in place to guarantee supply and supply timelines, she turned to getting her market ready to "buy all the shoes".
Advice from her Facebook network
What's the next step? Like a pro, Chelsea turned to a hive-mind of business colleagues to get some advice on her next steps. Here's some key ideas she's now applied to capitulate on her own success. E post
Invite people who have reacted to the post to like your page. Capture that captive audience who were so entranced when your post went viral that they responded to it. Invite them to like your page so they have access to your products, your brand and your voice.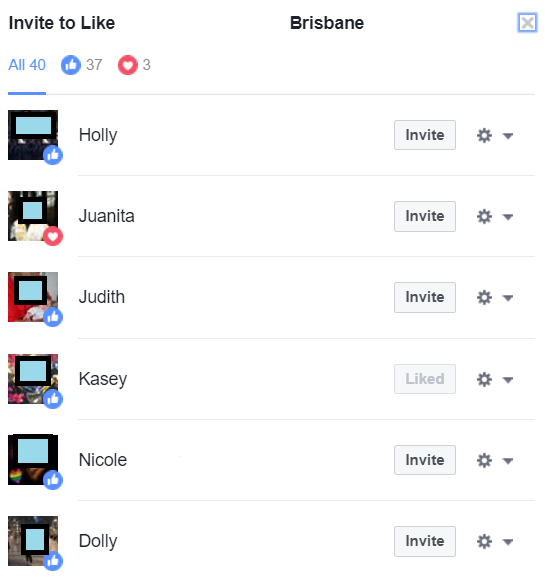 • Go into the post (carefully!) and edit the wording to insert a call to action that sends people to your WEBSITE. BUY this. JOIN that. LOOK at our related products. Whatever it takes to convert 'passers-by' to potential clients.
• Tracey, owner of Little People & Me and Wholesale Baby, suggested that Chelsea create a Google form on her page for pre-orders. They're easy to set up, it keeps all information in the one place and is a simple way to keep customers up to date with new developments throughout the year.

 She recommended that, if using a google document embedded on your page, you remind customers with an effective CTA to get them to fill the form out so they don't miss out!
Capturing email addresses to add to your EDM or customer mailing lists is one of the absolute BEST ways to make the most of the fact that your post went viral.
Another way to make this excitement work to your advantage is to HYPE your potential customer base up further! Can you take advantage of that healthy organic reach to run a competition? Name a new product? Offer a 'sneak peak' at a new range? "Tag a friend if…"? Think of how you can use that mob-response to your advantage.
After adding the URL and places to buy the (now sold out) product, you can install an interstitial pop up encouraging site visitors to buy similar products or to go on a waiting list for the next order.
Consider taking a deposit on your next delivery.  This will help you to determine if they "like your post" or "want to buy" and can help you determine the size of your next order.
Populate the sold out product's landing page with hot offers and lead captures
Link to articles and products on the site that may interest the persona clicking through – in this case, mothers of toddlers.
Install remarketing on the Facebook page and via Google Adwords so that your gold shoes remain top of mind until the new shipment arrives
Build content around this product as it is clearly what your followers want. Look for similar items to stock in the future.
Plan for when your new shipment comes in.  Consider doing some influencer outreach or giveaways to capture email sign ups.  You've inadvertently done some market research, now it's time to act on it.
What NOT to do if your post went viral
The worst thing you can do if your post went viral? Nothing.
This is a golden opportunity that's not guaranteed to come your way again. Act now and make the most of it!
Now, about those teeny tiny gold shoes…