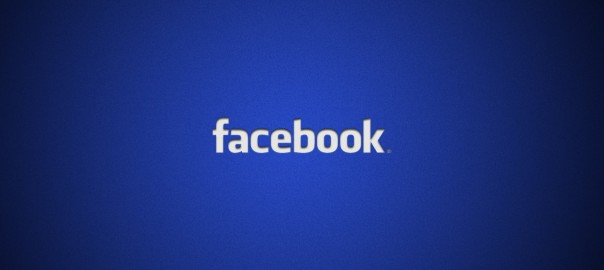 Social Media 101 – Facebook Marketing vs Facebook Networking vs Facebook Advertising
Firstly, if you're not on Facebook, get on Facebook – even if you REALLY don't want to. There are a million and one experts telling you different stuff about marketing and networking on Facebook and if it's worth it or not – it's worth it. Sure, if you're targeting 75 year old anti-social men, it might not be the spot for you, but then again, their daughters and carers might be on Facebook, ready to listen.
Secondly, understand it. There's Facebook Marketing, Facebook Advertising and Facebook Networking – all tools at your disposal and all to be used differently but together.
What is Facebook Marketing?
Facebook Marketing is still marketing. It's about identifying your market and filling their needs. Same as always. It's about having a brand driven relationship with the customer. About filling a desire in them.
How do you do it?
Facebook Business Pages are the platform for marketing on Facebook. You establish a page, find out what your market is talking about and then give them content they'll love (or even love to hate). You DON'T use it as an advertising platform but you may post the odd advertisement for your product – especially if it fits in nicely with the conversation. You don't use it to discuss problems, air grievances, uncover sales opportunities and plans with others in your industry, but you may use it to connect with them.
What is Facebook Advertising?
Facebook Advertising is reaching new fans (and friends of existing fans) and getting them to make an action (usually like your page or visit your website) via paid advertisement or social story. It will boost your page in those early days when you don't have enough fans to get the snowball effect happening and it can bring in new fans during promotions and the like.
How do you do it?
Facebook Ads is the platform you need to use. You should set up as many ads as you can with different messages, images and highly targeted audiences. This will not only help you to cover all bases but it will give you lots of market research about what gets your fans clicking and what doesn't. You only have a few lines of text and one (horizontal rectangle) image so you need to have one idea and one call to action only in each ad. No point trying to get across your whole brand strategy!
What is Facebook Networking?
In short it's where the money is at. Networking is part of any sales job, you can fight for every direct client (and pay the acquisition costs that come with that) or you can use the single greatest networking tool on earth to network well. Once you have some network buddies, you will be able to aquire referral work but also, you'll be able to cross promote and reach their likers for free. All you have to do is to identify potential "networking buddies" and then create a relationship – simple!
How do you do it?
Facebook Groups are the ideal place to build a network but you need to use your page first. Identify a list of potential network buddies and then start networking using your page and theirs.   To do that, select "Use Facebook as (page name)"  You can then go like all those pages, come back and click "Home".  This brings up posts by all those pages and you can start chatting on them! Don't be formal business guy – be friendly, interested person….that's important and one of the key places people go wrong on Facebook. Also, importantly:
Don't go to their wall and demand they like your page. That will just annoy them.
Once you have a few of these "network buddies" and you're SURE that you like them and can work with them, you can invite them into a group to do brainstorming and whatnot. You can offer support and ideas and do the oh-so-powerful cross promotion with them.
Facebook Marketing, Networking and Advertising all serve different purposes but can be used together to create outstanding opportunities for your business. Is it worth it? If you get the click through and the sales, it's totally worth an hour of your time each week! Get it right and bam, fireworks for your business!