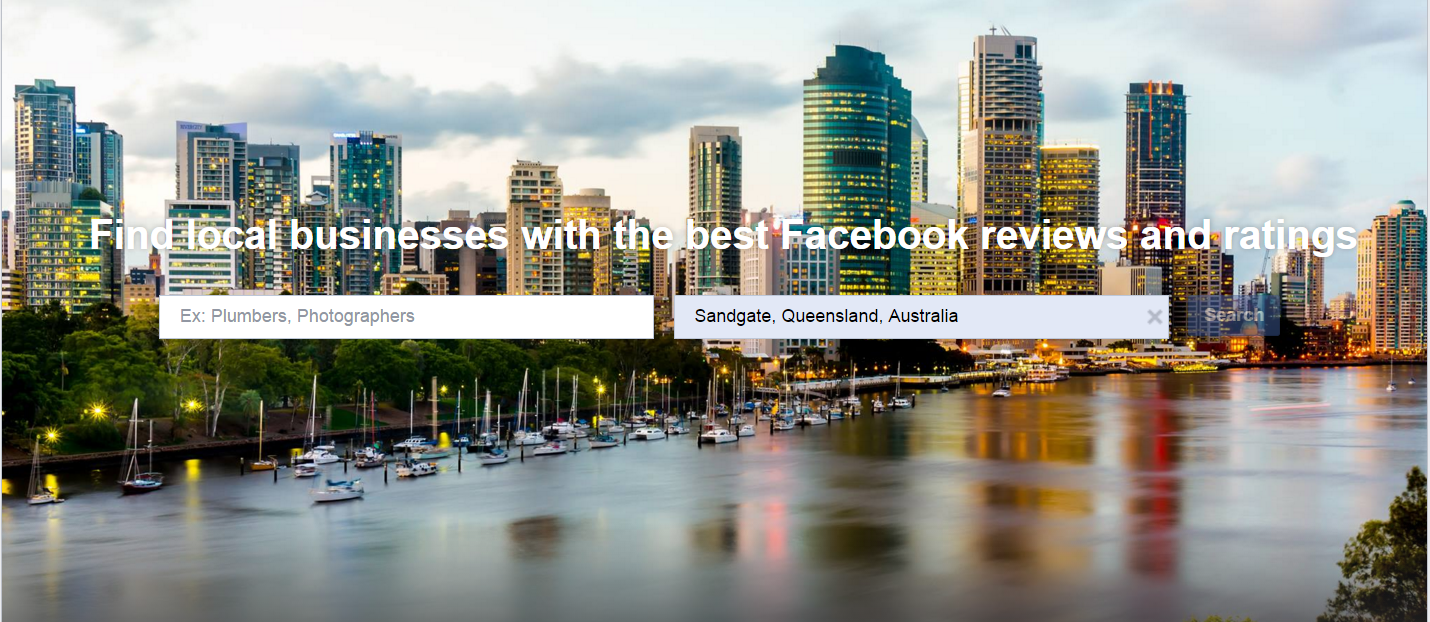 As Facebook rolls out it's new Local Services Directory (see it here), it's time to reassess how your business page is set up.  Still in its infancy, the directory currently relies on star ratings and adherence to recommended page categories to rank service businesses.
What you have to do to be a part of it
You'll need to have your physical address listed on your page to enable the review mechanism.  These were shut off by many pages after competitors and spammers handed out one star reviews.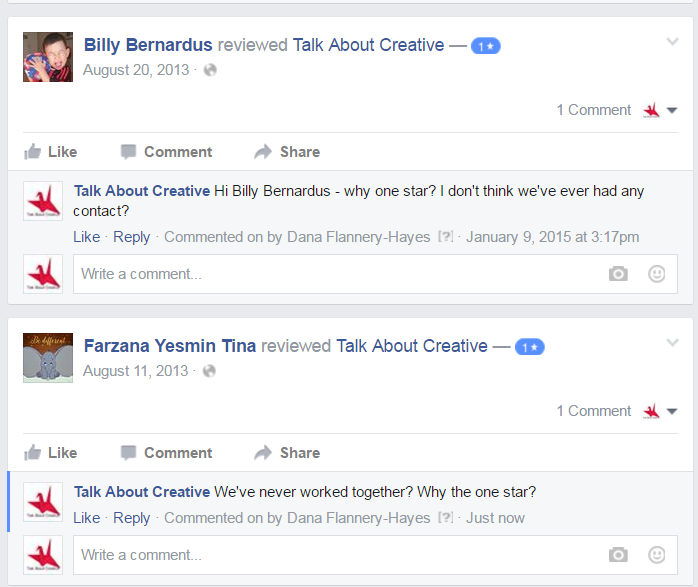 There was also the issue of angry customers using the star rating to vent – sometimes it's justified, sometimes it's not.  Either way, pages have no control of these reviews and there is no mechanism for disputing a bad review.  This has been a big factor in page owners opting to disable the star ranking option.  It's time to bring that sucker back!
Ranking factors that matter
At this early stage, these appear to be the most important ranking factors for the new directory:
Category type and location
Star review ratings
Number of reviews
We tested all three of these and found that:
Pages with higher star ratings but fewer reviews ranked low
Opting for bespoke, accurate category types (that don't explicitly list on the directory page) meant you don't rank anywhere. This is a simple set up – for now you should adhere to Facebook's recommended categories.
Changing your Facebook category makes immediate changes to the search results list.
If you're in a suburb not yet managed by Facebook, you will not come up for nearby suburbs, you city only.
Category type and location
You manage this information in your "About" tab under Page Info. For business services, choose Local Business/Business Service as your main category.  This got the best results in directory rankings, however it will also become the most competitive category over time.
In sub-categories, choose three sub categories that are both "best fit" and likely to bring you customers.   Make sure the categories you choose are among those listed at the bottom of the directory home page.  Remember that these categories will get very competitive as Facebook spammers are employed to star rate businesses.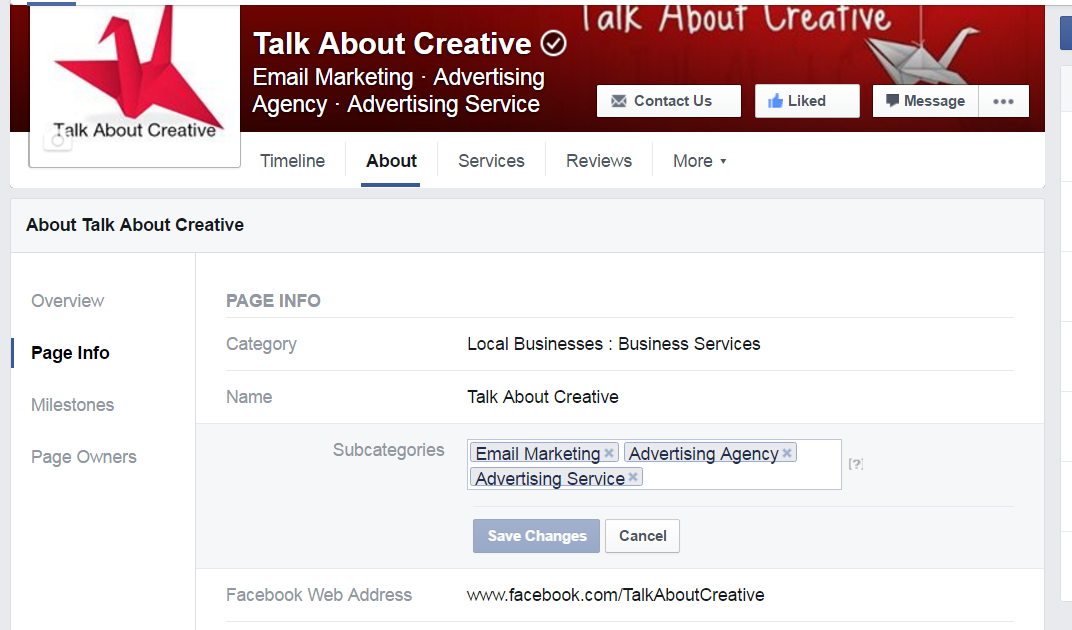 Once you've made these changes, head over to the directory and check for your rankings. If you're in a category with a lot or irrelevant businesses, consider changing categories.  If you're ranking low on the page, it's time to drum up some reviews from happy customers.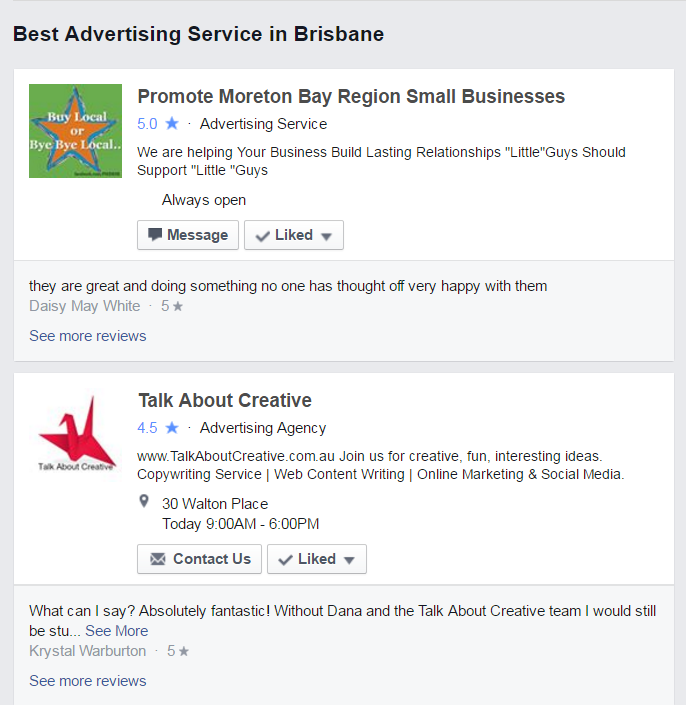 We're pretty proud to place second to the fabulous Promote Moreton Business page!
The future of Facebook's Local Services Directory
Facebook has recently rolled out a number of features for service businesses which may give some clues about the future of this directory.  Facebook is prompting business to add information on specific services provided, these may be used as deeper search criteria as the directory becomes more sophisticated.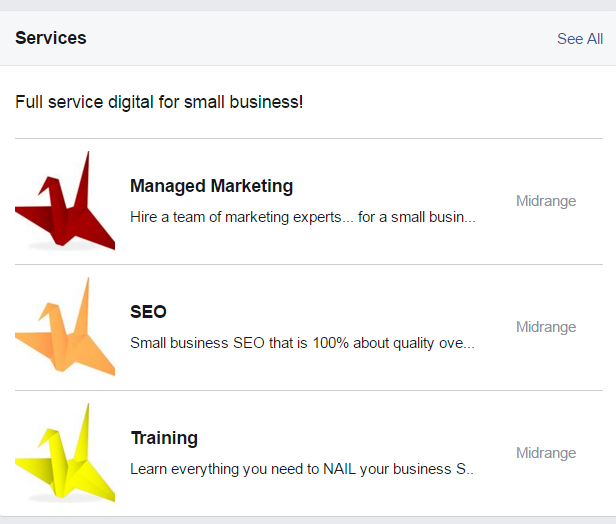 Facebook marketing for small business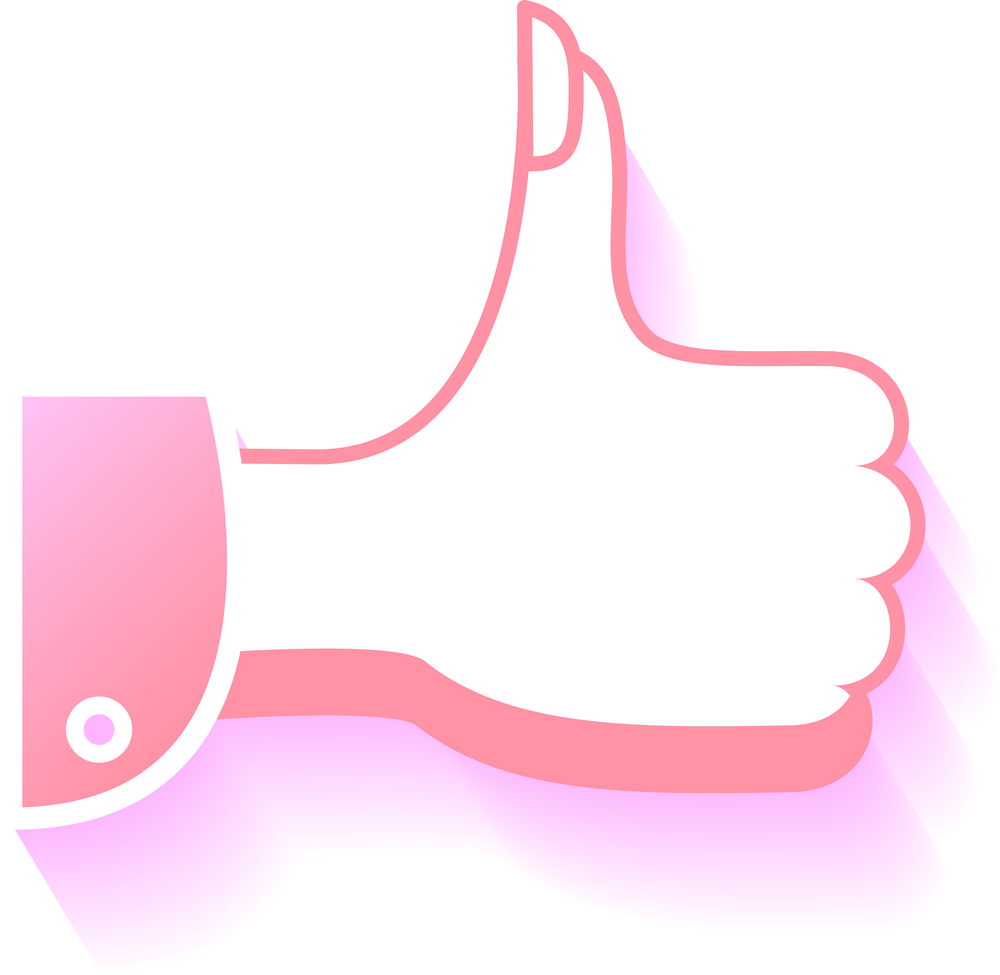 If you're trying to run your Facebook marketing on your own, it's time to upskill so you get the most from the time spent promoting on the social scene.  There's plenty of information available on this blog that's especially useful and actionable for small business.  Check out the most recent changes to Facebook Best Practice here or get help marketing your start up now.