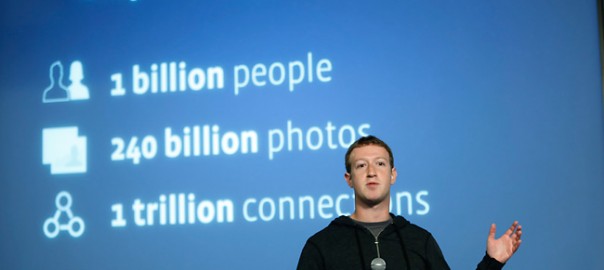 The Facebook Graph Search Algorithm is part of Facebook's plan to take on Google! Facebook and Google have rivalled each other for a long time and Google has tried with Google Plus to enter the Social Media Market, with limited success so far. Graph Search is an ever-improving internal search engine for Facebook users.
Facebook has been gearing itself to become a powerful search engine and already ranks third on earth, behind Google and YouTube (owned by Google). Mark Zuckerberg is comparing Facebook's search function to timeline and profiles in importance. There's a lot of talk about how it's better than Google without actually saying it and it uses Apple as the example in the instructional videos – cheeky Facebook! So, now, Graph Search allows you to search not only for topics but for friends and connections that like those topics. Basically, you can search for things you have in common!
Search Terms
Until now Facebook has given you the option to first, search, and then more recently, search for people, places and things. This change co-incided with the "change your page name" option that allowed you to add keywords to your page name.
Facebook Graph Search allows you to add more variables to your search. So, like Google's Advanced Search, you can specify sub-sets to search within. So, instead of seaching for "chocolate" you can now search for "people I play netball with who like chocolate".
Features of Graph Search
It will sit on the top right of your newsfeed and will allow you to re-label search results the way you would when setting a bookmark in a web browser. Try it or sign up for the waiting list here.
This is fun for finding stuff you have in common with friends….but could be huge for business.
What you need to do for business
At present, the information is being drawn from user profile info, timeline dates, check ins and classifications of pages. It's not yet been fully rolled out for business (although Mark Zuckerberg says that business pages will be included from the Beta Stage, just not how widely). If you're classified as something searchable, you can get started now. If not, you can start doing "best practice" stuff for when this technology is built up. That way, when new versions go live, you're miles ahead! Mark Zuckerberg has said that this is just the very tip of the iceberg and big things are coming. That means that you need to prepare!
Restaurants and hospitality will be the first thing as it's highly searched. It's much like Apple's Yelp where only retail outlets are allowed to list for the time being. If you are a bricks and mortar place, now is the time to get yourself checked into A LOT. Check ins come in two ways, shout outs from other pages and fans and through actual mobile check ins. It's time to start asking your fans for it, NOW if you want to hit the ground running when the beta stage is finished and it rolls out in earnest.
If you can't get check ins it may be because of your Facebook page type. Changing page types to places is easy, just go to the edit page panel.
If you expand this idea, to Graphic Designers my friends have used, Baby Stores my friends shop at, Online Marketing Companies my friends have used….are you starting to see the extreme word of mouth benefit here?
You should also ask your fans to add your brand name to their interests on their profile. This will make you searchable. The photo search may be advantageous too. If you're in the habit of sharing VERY LIKABLE images, you're in luck. Facebook will now allow users to group together images that they've liked. These aren't huge for now but when it rolls out for business, it will be!
Imagine, your liker's friends searching for pages that their friends like in your genre and seeing that 3 of their friends have liked 50 of your photos – instant new fan! So, get fans interacting with your content (so nothing new really!)
It's all about grouping by category so make sure there are keywords on your page, not just in your page title.
It's all about grouping by friend likes so encourage shares.
You can group by likes, so encourage likes.
In the personal version, it shows you lists of friends of friends – it may be beneficial to get your network partners to like your page using their pages – just in case.
For Developers, Designers, Managers and Facebook DIYers
Basic keywording isn't enough for Facebooks new search algorithms, being social in nature it's based around connections and interactions and Edgerank (oh stop it, it does so exist). It's a large umbrella search mechanism, (rather than small, geographic or other niche based searches) that applies a single algorithm to the entire Facebook network (eek, so many bugs are a-coming). It essentially builds small databanks of results based on the search keywords added and the social connections of the user.
The mix of keywords and social connections means that industry professionals like Talk About Creative should be encouraging clients to include searchable terms but to also drive expansion via viral or social means. Infographic design, image sourcing with best practice upload, meme development and social interaction and networking remain at the forefront of social media marketing.
Geek Speak (for proper geeks only)
Engineers at Facebook describe it as " a naive, exponential-time 'parser' written in Javascript that could mimic the experience we were looking for as long as the searcher input no more than a few tokens. We combined various parsing techniques to build a substring parser: suppose a user inputs, say, "friends New York" and that we have defined a comprehensive set of all the potential page titles our system can handle. Our parser could then generate exactly the Graph Search titles that contain the user's input, including things like "friends who live in New York" and "friends who have visited New York."
Yes… that.
Facebook Graph Search is yet another change that moves Facebook closer to becoming the social search engine. The best business can do is be social, and searchable. It's simple, really!