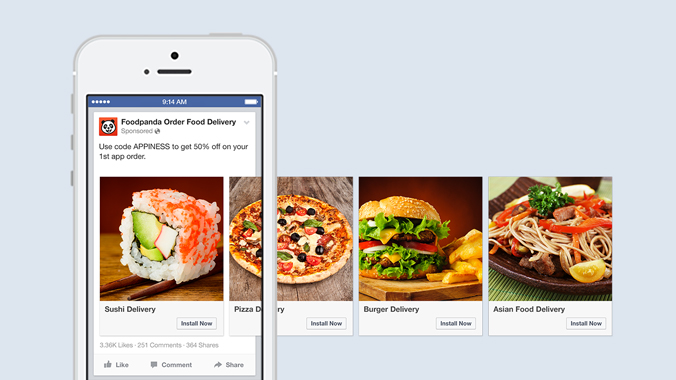 Facebook Posting Best Practices are About to Change – Here's How!
Facebook posting best practice is always changing but this time it's going to have a massive impact on pages. Facebook is rolling out a new tool kit for business owners. It is currently working on a project to "make the platform more desirable for business owners" which is a refreshing change from their old approach of making it harder and harder! In addition to the potentially powerful See First button, Facebook has streamlined advertising, message management, content sharing and engagement assessment. The new Facebook Business Owner's Tool Kit will likely mean big changes to how you manage your Facebook business page.
Business Page Posting – good-bye like, click, share as indicators
The biggest potential change to posting strategy is the move away from active engagement (via comments, likes and shares) and towards "time invested". Facebook has stated that it understands that high quality content isn't necessarily going to illicit actions so a new algorithm is being rolled out to measure the amount of time a user pauses scrolling through newsfeed to look at or read a specific item. These are especially important for mobile users who scroll fastest! Of course, like comment and share will always indicate engagement but now, those "stalkers" that never say much will be counted too!
How does this change best practices?
Long, engaging status updates that take longer to read will automatically trigger this algorithm. If the status update is longer than the auto displayed 400 characters, users must click to read more. This also triggers better reach.
More videos that appeal to your core audience, or audiences likely to enjoy video. Video signals including the length of time a video is watched, whether the user adjusts volume or clicks "full screen" will determine the individual video's reach. Those who frequently watch videos will also receive more video content in their feed.
Images, apps and games that require the user to pause. This may see a revival of Magic Eye style images, or images that propose a puzzle of some sort.
Content Sharing Changes for Events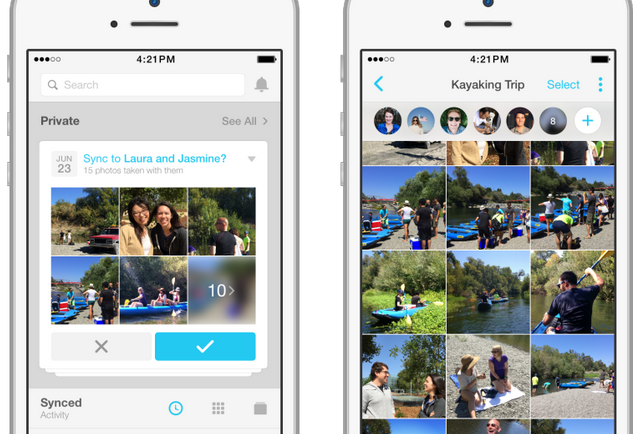 For events driven businesses the roll out of the "Facebook Moments" app. This will allow users to quickly and seamlessly share content with other event attendees – via facial recognitions software. Learn more about the software here.  The Moments software groups images on your phone by date and the people in the photo. You then sync privately with other (friended) attendees to share them without going via your Facebook feed or a public hashtag.
This will impact business owners as fewer attendees will opt for hashtags (and Facebook is not great with hashtags) for grouping images and be less likely to share event content to their personal timelines.  This is effectively an alternative to methods mastered by the more visual social media platforms. In order to "reap the content rewards" of an event, business owners and event hosts may need to "friend" attendees.
Time saving tactics for messages and posts
Let's face it, running a Facebook page (or multiple pages) can mean a serious time investment. Facebook is streamlining how business owners use their page to allow for more efficient results.  Best practices still include timely posting and responding, but Facebook is attempting to make it simpler to do that.
Message responses
Business owners can now set some default responses to enquiries via the private message button. How many will be tempted to set up "read the bloody status update, it answers this question"
Draft updates

Draft updates allow users to take one final look at a status update before it goes live. You'll be able to check how the image appears in both desktop and newsfeed. This is not a scheduling tool, it's a tool for ensuring that your live posts look amazing before they go live. This frees up time for managers to check the post for message and appearance before it goes live. Drafts can be created directly into the drafts folder in the publishing tools section rather than using the status box to create and save.
Expiring posts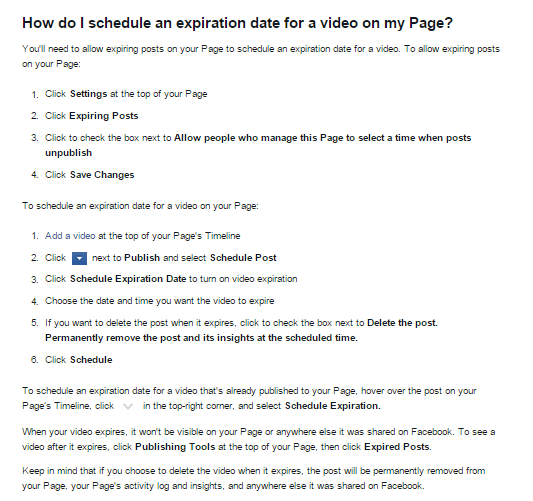 At present, only expiring video posts appear to be rolling out. This is where, once enabled, you can add a video to your timeline and set the time that it will display. For business owners, this allows you to "plan a campaign" for a specific offer or sale and then have the content unpublish when the campaign ends. For promoters that cover weekly events, this will be an excellent tool for promoting "what's on" and scheduling updates automatically each week.
Response time icon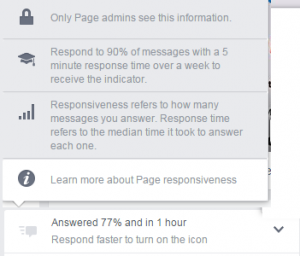 The Response Time Icon gives your audience assurance that you'll answer their private messages immediately. While it seems to offer no other benefits (besides the button which may be largely ignored) it does allow Facebook to monitor which businesses have a dedicated social media manager who is always online.
Changes to App advertising

Facebook's recent changes have been focused heavily on assisting app owners to market their app directly to newsfeed. They'll now allow "autoplay" style video marketing for apps in both mobile and desktop feeds, ad pop ups in video and end cards with calls to actions. Like desktop multi-image ads, they've also extended mobile advertising capabilities to allow app owners to use "carousel" ads to better display their creative. Like video, apps are fast becoming a core part of any Facebook marketing strategy. It's time!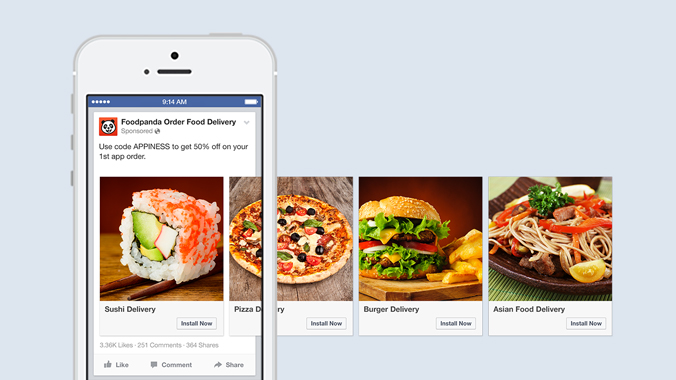 Another day, another Facebook posting best practice, right? The changes rolling out now, especially the change to the way engagement is assessed will make a big difference to how business owners best use their newsfeed to attract sales. If you've been focused on pretty pictures to grab likes, the time to change your strategy is now.  Have you noticed a new feature for business on your page? Tell us about it, we loooove new things!

Find out more about growing your social media community – we've got tons of great info for you!

 Talk to us about taking care of your social media for you.  Imagine how much easier life would be!