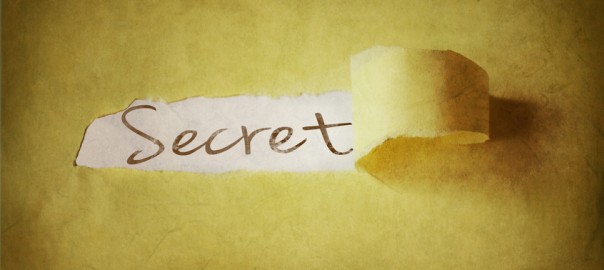 One Word That Could Improve Click Through by 77%
Is there really one must have word in your email marketing subject lines? Is there really some mystical combination of words that can get them opening, clicking through and buy, buy, buying? Email marketing (also known as Electronic Direct Marketing, EDM, Newsletter Marketing and in some cases, spam) has the best average ROI of any advertising medium, with $42 returned on every $1 spent in 2010 despite industry wide trends showing lower and lower open rates. So, why isn't every business booming on the back of the humble newsletter? It's not that simple, that's why!
According to the Adestra Email Marketing Australia Report, the word "profit" in the subject line improves click through by 77.2% (with money and revenue coming in second and third). So, that's great, if you are selling shares, get rich quick schemes and business advice. If you're selling Grosgrain Ribbon however, it's hard to slip that in there! Industries that rely on direct mail to thrive tend to be "those industries" – online pharmacies, adult sites, spammy SEO companies, get rich quick gurus and the like. They're using HUGE data mined lists to overcome low click through rates, and they're getting awesome ROI and they're skewing the statistics for the rest of us.
Mobiles and EDM
84% of people use desk top or lap top computers to read email however 66% of under 30s use smart phones to access their email – and the numbers grow monthly across all demographics! This means that if you're catering to the under 30 crowd (and soon, to everyone!), you should be making sure you're writing to "mobile best practice". Keep it brief. Keep it mobile friendly. Keep it easy to read. Make the sales funnel simple and clear. Know that men will open more marketing messages but women are more likely to take action once opened.
So, what does your average small business person have to do to get some click through around here?
Be Honest. Tell them what the email is in the subject line. "Talk About Creative's Monthly Update" will likely get you the same or better click through as "The secrets to online marketing – open now!" Spam has changed the way users view the traditional call to action – be honest and upfront.
Be Awesome. The greatest influencer of whether your mail out will be opened is the reader's feelings towards your business. As a small business, this is your most powerful tool. This is where your personal service, your social media presence and your quality, hand selected stock comes into play. So, without a great brand, you're already 64% less likely to get opened!
Don't be a piggy. The top reason for unsubscribing from lists is too many emails. Once every three weeks to a month is more than enough for most brands. If you're a week-to-week brand, doing round ups of events, weekly sales or topical stuff, be sure that every email you send is packed to the gills with useful information!
Subject Line Hot Words. The second biggest factor in open and click rates is that pesky line that we sit and agonise over every time! Let's look at what's hot and what's not (starting with sale clichés!) in subject line words:
The "don't" list:
ROI, asset, industry, early bird, discount, % off, free, half price, save, newsletter
(some of these are likely to be low because they're "spam red flag words")
The "do" list:
Sale, news, update, breaking, alert, bulletin, latest, Company Name
Subject Line Red Flag Words.
In addition to pleasing and displeasing readers, there are words that displease servers. Your email may be flagged as spam if you send it to hundreds of people at once (without using a client such as MailChimp) or if your email subject line or body contain these words. There are a lot more but these are some of the common ones and each mail host has its own filters – but here are a few suggestions:
Free, congratulations, opportunity, win, won, diet, smoking, Viagra, weight, degree, DVD, gambling, horoscope, cash, cheap, commodity, credit, deal, debt, discount, income, insurance, work from home, loan, merchant, money, mortgage, as seen on, buy, order, order shipped, meet singles, earn extra cash, earn $, make money online, online biz opportunity, making money, home based, be your own boss, credit cards, interest rate, pre-approved, price, profit, promo, rate, save, shop, wealth, swear words, words associated with sexual dysfunction, words associated with sex, words associated with gambling, words associated with pharmaceuticals, words associated with SEO (very annoying for those of us who don't spam by the way), misspelled words.
This is why you get so much spam that is disguised as issues with the tax department or problems with a payment – the idea of an audit is enough to make you want to click through but tax related terms will never be filtered as it will cause problems with legitimate business.
Successful Email Marketing Subject Line Characteristics
Personalised email marketing subject lines got a 22.2% opening rate but it won't help with click through – adding their name helps but depending on who you ask, it may or may not help with click through. Eloqua reported a 500% increase in opens and a 350% increase in click through when the name of the recipient was used in the subject line but Informz reported far less spectacular results. Shorter subject lines (30 characters or less) do better than averate and 10 characters or fewer work the best averaging up to 49.7% open rate! (Infromz Email Marketing Benchmark Report). Short and snappy with 1-2 words is by far the best performer – if you can't do it though, the next best is 14 words or more! Go second person for everything – you/your – never we, us or third person.
Why they don't open your newsletter
Email clutter is by far the biggest reason people don't open their electronic direct marketing emails. On average they spend less than half an hour reading EDM a week, so to make the cut, you need to get the combination right! 14% of opens and clicks on mobile devices happen from 6am-8pm (commute time?) and the second biggest open time is 6pm-8pm. (TailorMail 2012 Email Marketing Trends). These are also the times that they receive the most spam. So, it's a double edged sword. Interestingly, according to Eloqua, the highest click throughs BY FAR are on Saturdays with Sunday a distant second. Meanwhile over 50% of commercial emails are sent between Tuesday and Thursday – the lowest response days of the week. Wednesday and Thursday used to be the "magic days" of email marketing research but with more mobile technology and more weekday clutter, it seems weekends are the way to go. This is great news for smaller retail businesses as it is more likely that your clients are subscribed with their personal email, not their work accounts. With everything in online marketing, it's about your particular tribe and how they like to receive information, so, experiment! Use your Facebook Insights to see when your tribe is online most for extra clues.
Why they do open it!
Retail does well, not as well as government departments or insurance and superannuation but for small and medium business, retail and consumer goods do OK. If you're selling a product that they love, they'll be far more likely to open your email. If you give them an amazing reason to click, they'll click. If they trust your brand, love your stuff and like to shop, giving them a voucher may be all they need to click through and buy. 58% of people say that discounts and special offers are the top reason for subscribing to email lists. 7 out of 10 people make use of a coupon received in email marketing at least once a month.
The best way to ensure great click through is to give them an irresistible reason to click through early in the email.(Click to Tweet)
Tailored EDM Content
If you're lucky enough to have thousands of subscribers to your email list, try adding modifiers to your sign up process – male/female/location etc so that you can better target them with offers in emails. You can then click through to bespoke landing pages that direct them through your website according to their needs. This can all be set up and monitored using Goals in Analytics. If you are finding that you get great click through on blog articles but not so much on competitions, use this information to better tailor your content to your audience.
Be a human
Personalised signatures at the bottom of email marketing materials increased response rates but up to 350% and open rates (so the sender name is yours, not some company name) by up to 500% according to Eloqua. Like including some personal insight and personality on your Facebook page, this is about connecting with you as a real person and setting you apart from the faceless world of the internet.
A note about Facebook and Email Marketing
There is an interesting correlation between activity on Facebook and in EDM subscription. The reasons for signing up to a Facebook page are pretty much identical to the reasons for signing up to an email list and the actions are very similar – with one important exception, email marketing has much, much higher conversion rates and ROI than social media! It does mean though, that you can use your Facebook tribe to research your email marketing content. Make sure your email marketing content reflects your Facebook content and get as many of your likers to sign up for your newsletter as you can. The two combined make for a powerful online marketing strategy.
So, is there one word that you can use in your email marketing subject line that will blow your click through out of the water? Yes, but that one word is different for every email list. Keeping it personal and authentic will override the urge to click created by buzz words – after all the worst outcome is looking spammy! Keep working to get to know your subscribers and the words they want to hear will simply come naturally.