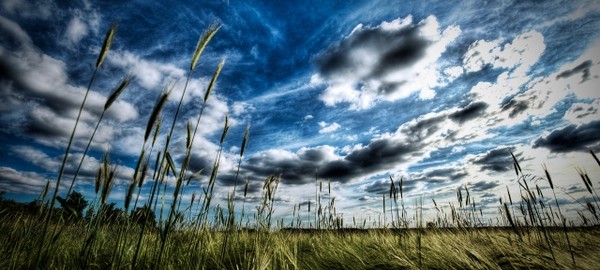 Digital Share Cropping is where you put your heart and soul into producing amazing content for someone else. For example, you create amazing Facebook content that benefits mostly Facebook…with a trickle down effect to your own brand. Similarly, if you host your blog at .wordpress.com or at Blogger, you're working hard to make their sites better, and they benefit a LOT more than you. So how do you avoid it?
The biggest problem is when you put all your eggs in the one online marketing basket, leaving your business vulnerable to algorithm updates. It's not just a Google Penguin problem or a dive in Facebook reach; it's about bigger picture issues – where your one little basket distorts your overall concept of success.
The Facebook Bubble
A client came to me with a problem – my competitor has flooded the market, everyone has her product. There is no market left for me, or for her for that matter. I am suffering because my competitor has no business skills.
Note that this isn't actually one client; this is 127 clients over the last few years who have had the same experience…
It seemed true. Everywhere I turned in my little Facebook network, people were stocking this product. Stockists were putting everything they had on marketing the product through their established Facebook network. They were a red hot item at Sprees and were discounted on page after page. Last week's HOT HOT HOT item got stocked in every second Facebook shop and now it couldn't be given away.
BUT, here's the thing, I'd never seen this item at the local Kmart, I'd never seen it at my school supplies store, at Woolies… and in fact, it's monthly google searches totalled 3000.
So in the world outside our immediate Facebook network, nobody had even heard of the product, let alone been "saturated" in it. And yet every penny and creative strategy was poured into Facebook's marketing machine.
Then Facebook reduced its reach and forced her to pay for ads if she wanted her fans to see her product.  The product was all over Facebook, competing on price and had lower than low mark up – there was no budget for advertising.
The product is awesome, everyone who sees it either stocks it or buys it. It's likely to explode when it hits a bigger market, but instead the client is considering shutting down!
But that brand blossomed on Facebook?
Yes,  there is a reason to "grow crops for a share" and that is that the share is still a share. We're quick to scoff at "old school" businesses that don't get on board digital marketing but then we focus on one advertising channel ourselves – one that gets way more out of us than we do out of it… It's never smart to put all your eggs in one basket – even if it's cost prohibitive. There's always another way to promote your business cheaply:
Join free social platforms
DIY SEO you can do
Focus on capturing email marketing leads and sending regular newsletters
Join your local Chamber of Commerce or networking group
Start an Etsy or eBay store
Get signage for your car
Cross promoting with other local businesses
Set up Google Places
Pamphlet drops
Chat groups and forums
Take out a cheap-as-chips ad in the school newsletter
Some of these things will benefit the digital giants like social, marketplaces and search engines more than they benefit you – but you'll still get a little piece of the great big pie and you'll have back up if one of your cruel task masters decides to change the rules on you!
Even if they just bring you a few new customers, they're customers you won't lose in the next Google or Facebook update! Digital Share Cropping is fast becomming the biggest risk to small businesses. It's vital that you continue to diversify if you want to survive!