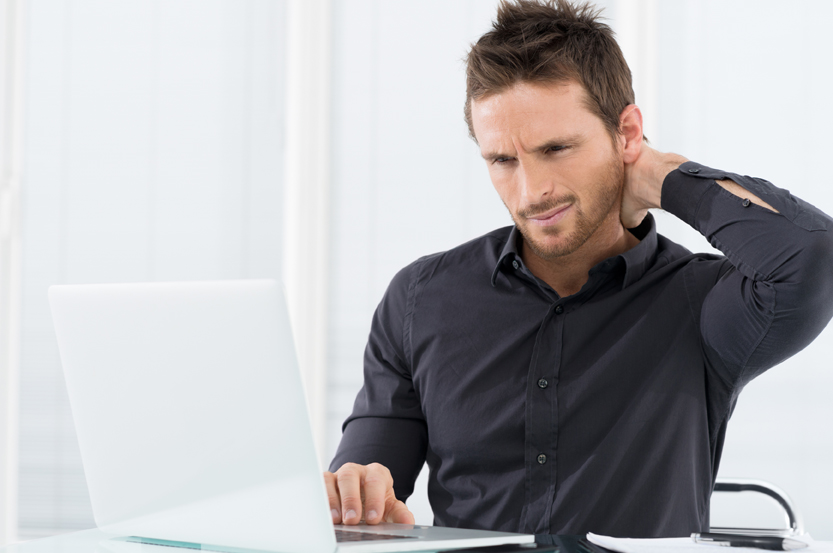 You're the web designer who gets asked to do social media. Your copywriting clients are asking you to fix their eCommerce bugs. You have social clients who are delighted to hear that you can also do web copy… as a digital provider are you confusing your clients? The issue with the digital marketing industry is that often, even the digital providers don't know what they "officially" do. Despite the decades of service provision, digital marketing is still a "new" industry and often clients aren't sure exactly what they need and what kind of business to approach.*  The core business models each come with their own traps, try not to fall into them!
Digital Providers: Disruptors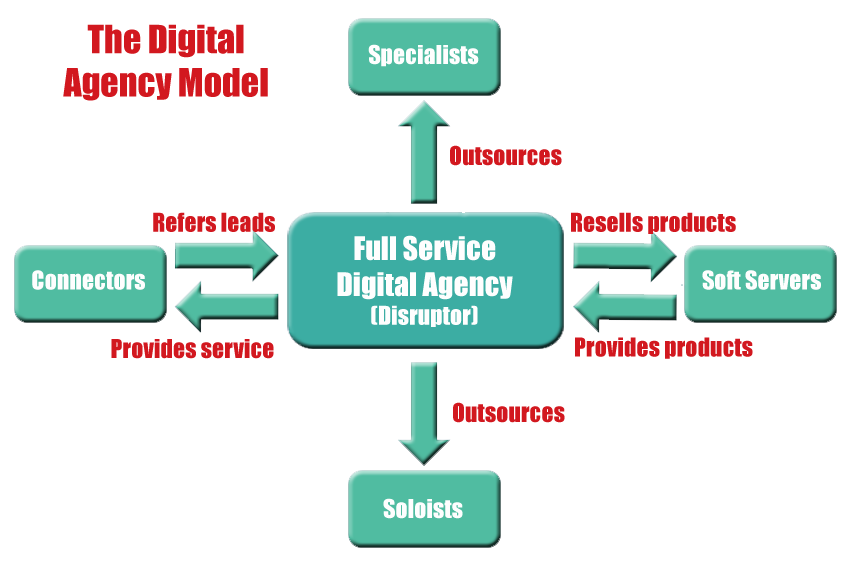 Disruptors, like Talk About Creative, offer a full range of digital marketing services including copy and content writing, social media marketing, SEO, SEM, web development, social PR and beyond.
Examples:
Talk About Creative (of course!)
Also known as:
Digital Marketing Companies
Digital Agencies
How you make your money online:
Service provision
How your business is structured:
Usually these businesses are structured in the traditional manner, a bunch of staff, in hierarchical departments, sitting in an office. There are sales reps, creative directors and support staff. To stay "edgy" though a new, preferred company structure is emerging, where digital soloists and specialists are contracted according to company need. They work remotely and enable the agency to grow via project based activities and remain nimble when new technology emerges.
How to ruin your business:
Products. The biggest risk to digital agencies is attempting to move to a product based model. The investment in software packages undermines your reputation as a service business. Tempting as it is to create the next big digital marketing platform, selling products is a challenge that most service based companies struggle to do well.
Service gaps. With the "just do our digital" attitude of most SMEs, sending a client off to a specialist or soloist for one aspect of digital marketing undermines your role as "all encompassing". This means that digital agencies must also be expert neworkers, ready to call on cutting edge specialists at any time.
Failure to deliver…well. Failing to meet deadlines or deliver results will quickly lose clients. Because your industry is often confusing and misunderstood, managing client expectations and then delivering on promises is a vital part of living up to your marketing position.
Poor partnerships. If you are using specialists for aspects of your work, you need to be seeking out the "A Team". Every client will have different needs, if you've got a great copywriter but a terrible social media provider, you're going to be disappointing one whole segment of your customer base.
Digital Providers: Softservers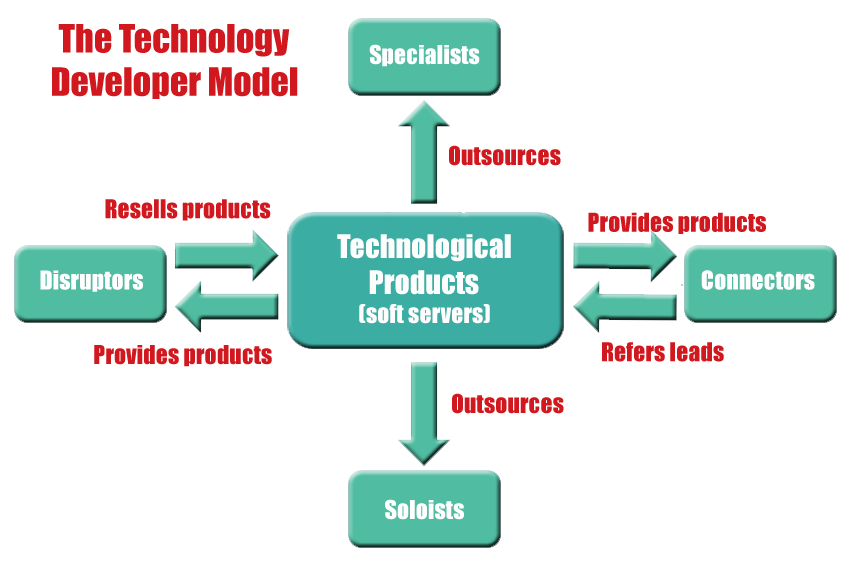 Softservers are providers of digital tools, websites and other software based products.
Examples:
Hubspot, Mailchimp, WordPress
Also known as:
Coders
Web developers
Software companies
How you make money online:
Product sales
Spec coding jobs
Website development
How your business is structured:
Often softservers work project to project crafting specific programs or websites for clients. Usually there will be a core of principle coders and then a few peripheral designers, front end developers and support staff.
How to ruin your business
Overstaffing. Softservers face the challenge of growing despite being largely project based. Without the regular, predictable income of contract clients, you're always chasing the next job. By over-hiring you're at risk of crippling growth, the one thing you were preparing for.
Failure to perfect. Every tiny glitch, every bug, every display problem undermines the client's confidence in your work. Clients generally don't understand exactly what it is that you do, so every tiny bug is perceived as "poor work".
Marketing neglect. Sales and marketing is vital to a project based business model. A driven sales rep, savvy networking, web marketing and relationship development are all vital to keeping your business afloat – especially as the marketplace expands and the economy changes.
R&D neglect. Your strength is in your knowledge. Staying atop of trends, developments and keeping your skills fresh is all part of that. Your whole team must be constantly up-skilling.
Digital Providers: Connectors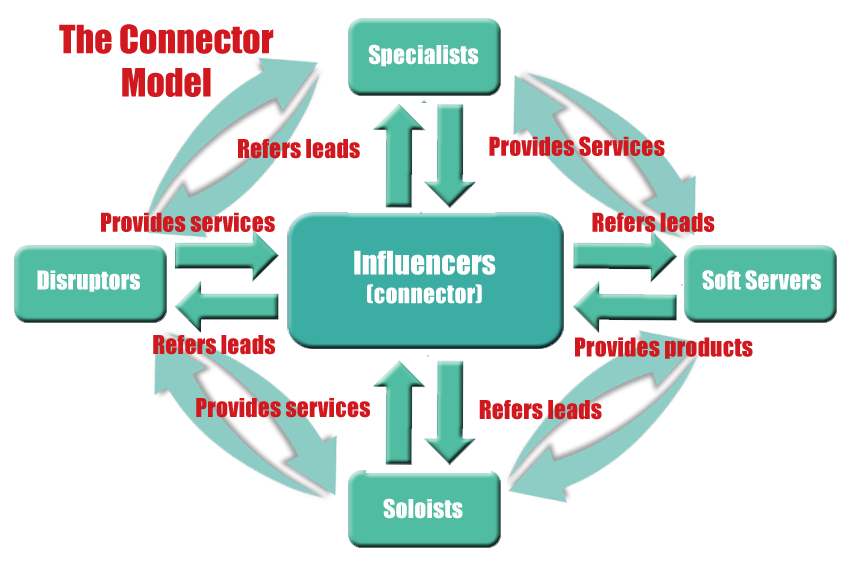 Connectors act as a "freelance sales rep" and influencer for business owners.
Examples:
Darren Rowse – Problogger
"I think for me it's about understanding who you are trying to reach, how you are able to be useful to them and working out how to deliver that usefulness on a regular basis. By doing this you're able to really focus in on delivering tangible value to a more defined group of people (not being all things to all people) without over promising or stretching yourself too thin. Deliver value consistently over time and have a genuine interest for their wellbeing and relationship grows."
Darren Rowse, Problogger
Also known as:
Coaches
Consultants
Community owners
Network owners
Pro-bloggers
Thought leaders
Influencers
Digital Evangelists
How you make money online
Referral commissions
Webinars
Events and Networking Educationals
Advertising sales
Sale of books and educational materials
How your business is structured:
Usually your business will stem from a successful blog, publication, social profile or network. Generally you have staff working for you, with the goal of building your reputation and the reputation of your published materials. This may include support staff, reputation managers and public relations professionals.
How to ruin your business:
Not be informed. Your main role in the digital landscape is to be influential. This means staying abreast of all new developments and trends in your field.
Not be connected. Your must understand the challenges of business owners and then have the RIGHT connections to deliver the service they need. Poor service providers ruin your reputation, even though this is largely out of your control. Similarly you must be willing to step back and allow your referral partners to outshine you when the time is right.
Lose authenticity. By developing your own product or service or by exclusively favouring one provider, you quickly tarnish your reputation as a "guru who knows it all".
Poor branding. You can't be THE thought leader if you're also a "half hearted" service provider. Switching from a PR driven business model to a service or product model "waters down" your position in the market.
Burning bridges. If every element of your business is based on reputation, it's vital to maintain positive, diplomatic relationships even if the business arrangement sours. This is harder than it sounds as you'll be asked for advice about bad contractors and you must deploy tactful responses less you become known as a "nasty pasty". Nothing ruins a connector business faster.
Digital Providers: Specialists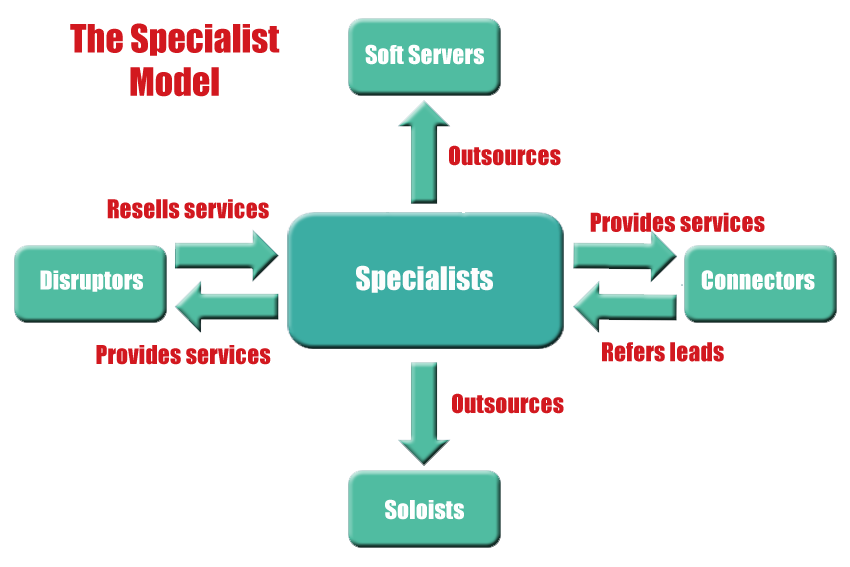 You are an expert in one aspect of digital marketing.
Example:
Clearly Social
"The biggest risk to a specialist business is the possibility of your service becoming redundant. You must always plan for the future and stay a head of the game."
Kristy Edwards, Strategist, Clearly Social
Also known as:
Social media managers
SEO companies
Strategists
Copywriters
Graphic design studios
Niche Bloggers
How you make money online
You are an expert in your field and provide the very best services for your niche market. You work directly with businesses that have a "singular" problem and contract to "Disruptors".
How your business is structured
Unlike a soloist, you're building a business so you probably have a team of other "experts" to whom you can pass overflow work or who can provide one aspect of your services. In a social media environment for example, you may have dedicated LinkedIn specialists. Your goals include becoming an influencer in your chosen field so you may have reputation management staff on your team too.
How to ruin your business:
Fail to innovate. Staying abreast of your field is not just optional, it's at the core of what you do. You should be running content experiments and attending educational seminars constantly. You're the expert, be sure you can deliver.
Diversification. You must be able to provide ALL services in your chosen field, but stepping outside that field will water down your brand.
Poor networking. Your business is likely run on referrals and may be contract or project based. This means that word of mouth is vital so nurturing all those relationships is vital.
Poor partnerships. Because you're working largely with partners, their reputation will impact your reputation, choose wisely. Losing a few jobs could be a small price to pay for losing your stellar reputation.
Digital Providers: Soloists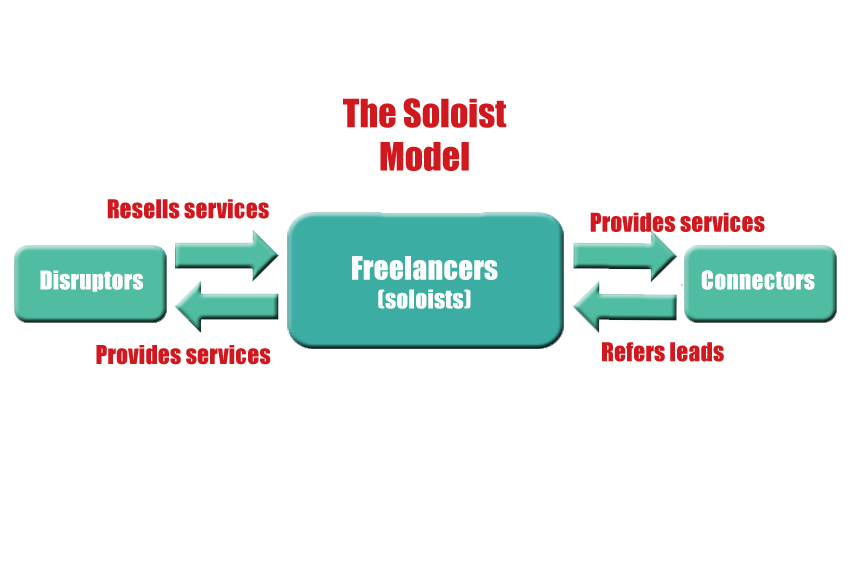 You're a contractor and your goal is to practice your chosen art on your own terms. You have no ambitions to evolve into a business owner.
Example:
LBM Designs
"The biggest risk is having no one to back you up when you're sick. It may lead to not being able to provide the level of customer service my clients and I both expect from my business. If I'm enjoying what I do, then my business is a success."
Nicole Hocking, LBM Designs.
Also known as:
Freelancers
Contractors
Virtual Assistants
How you make money online
You provide only the services that your time permits. Your goals are likely lifestyle driven rather than financial or power driven.
How your business is structured
It's just you! You're happily in your spare room making money with only the cat for company!
How to ruin your business
Pricing problems. The biggest temptation of the soloist is to undercut on prices. Charging too little attracts PITA clients and costs you market credibility! If you do get stuck, or sick, or caught up in drama, nobody can help you because you charge less than they do. Similarly, big companies charge more because they can provide peripheral services, charging a champagne budget and then not delivering will ruin your reputation.
Life. Having no back up means that when life gets in the way, you're still where the buck stops. This means managing client expectations, explaining your value and allowing "wiggle room" on delivery deadlines. At worst, you deliver early and delight them!
Relationships. Whether it's with a Disruptive Agency or a direct client, you will inevitably be the least powerful person in the relationship. This can lead to feeling like an "employee" which is often the one thing you were trying to escape. Reputation is going to get you most of your work, relationship management will take up more time than you expect.
Unbillable hours and skill diversity. As a soloist you are the boss, the worker, the support team, the sales team and the cleaner. Not everyone who is great at design is great at accounting. You'll need to either charge clients enough margin to outsource your administrative tasks or learn to love MYOB.
Digital providers in the online eco-system
While your business may be growing from one digital provider category to another, ensuring its future means reaching out to quality partners and connecting with influencers. You might be happily operating in your niche but you are still part of a greater eco-system, best not be beaten by evolution or eaten by a bigger fish!
Considering taking on a partner agency to help you with service provision? Read our definitive checklist for hiring a digital agency partner.
Thinking about growth? Download our informative guide on how we can work with you to grow your business.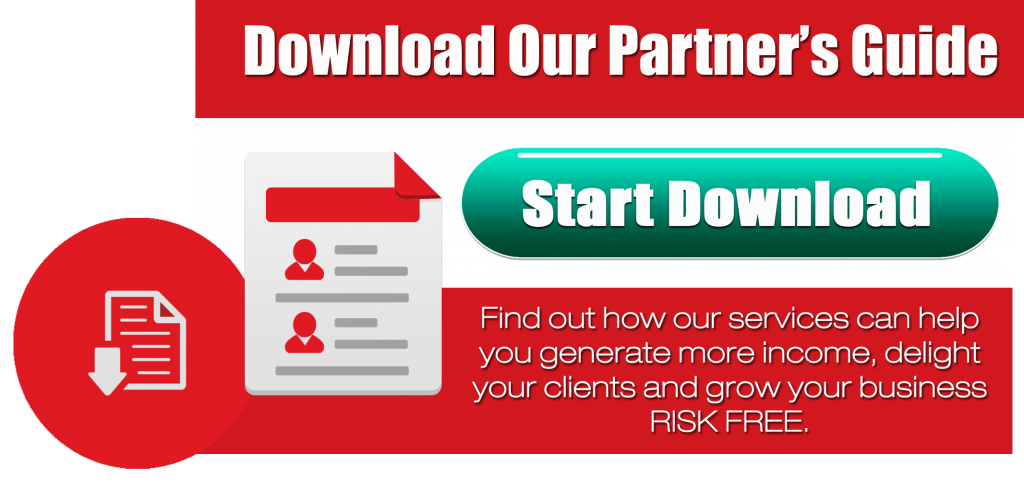 *
Paul Roetzer founder of PR 20/20
in conjunction with the
Hubspot
and
Moz
teams have created some business models for the modern digital provider and we've explored how those models work in practice.