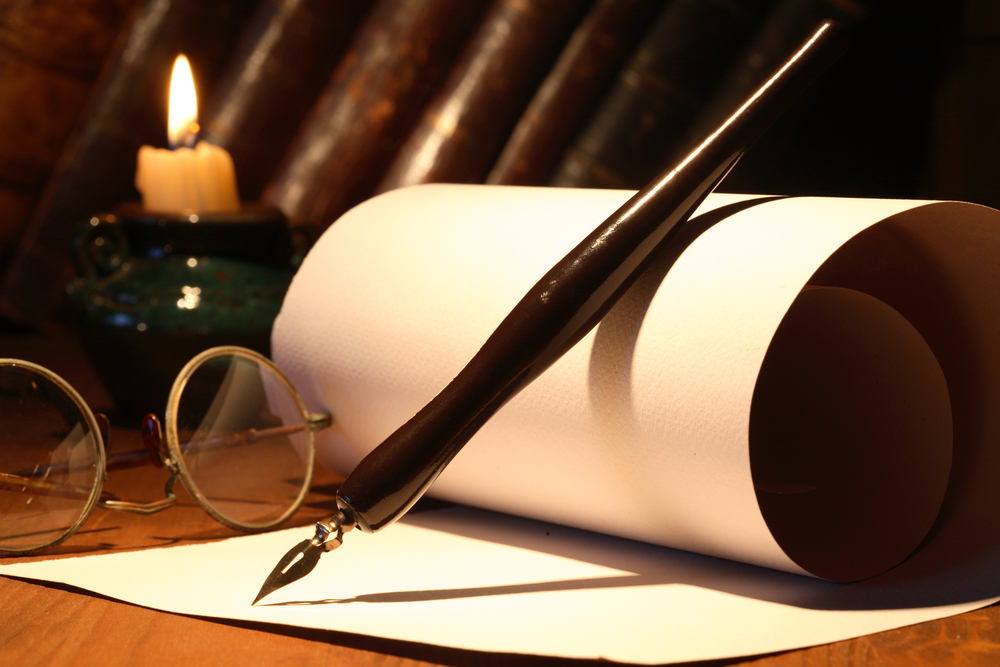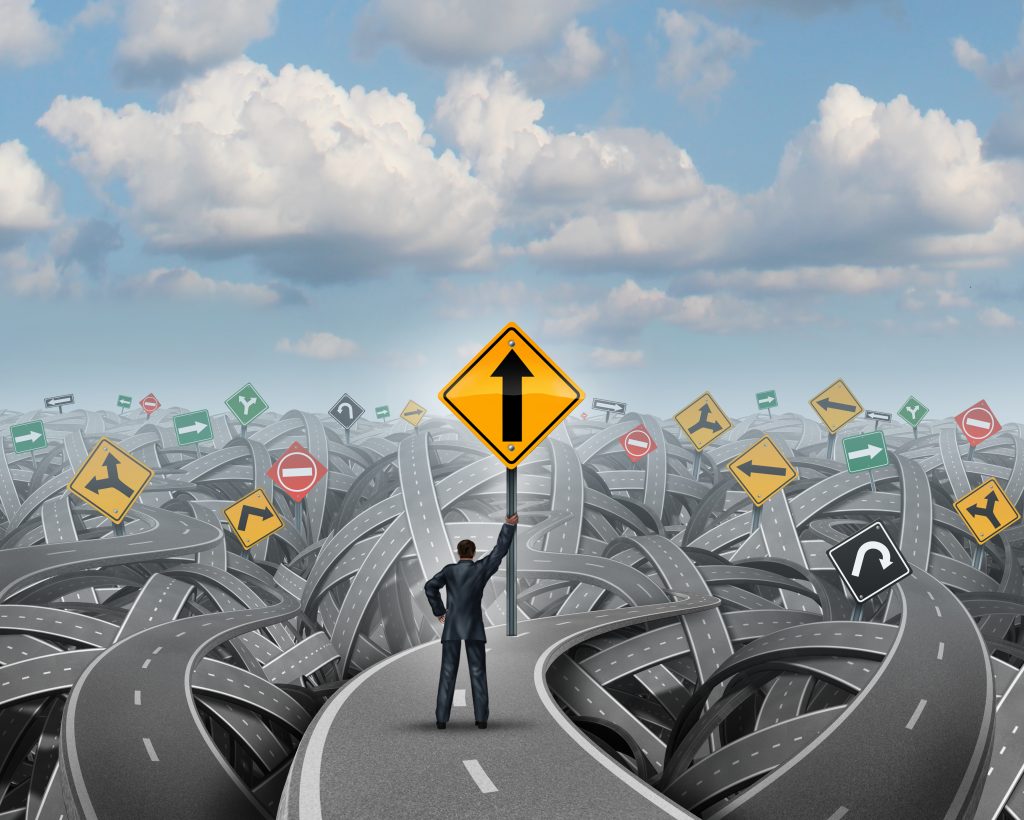 Copywriting Definition – Quick Answer
Definition of Copywriting: Wording designed to persuade or influence someone.
We get a few enquiries about copyright at Talk About Creative. We also get requests for us to copywrite websites. Then, the other day I asked the girl at our local graphic design and print shop who does their copy – as they have a big sign saying Design – Print – Copy. Turns out, there's the whole photocopy issue loosely related too!  The difference between copywriting and copyright is further complicated by issues around website plagiarism (which you check on Copyscape, just to make things harder).
Like the word "phonetic" the confusion around copywriting terminology is deliciously ironic. The whole industry exists to communicate messages clearly, and yet the terminology is so confusing….
So, here is the what's-what of copywriting terminology!
Copywriting – text written for the purpose of selling, marketing or branding. The act of creating that text.
Copywriter – a person employed to write advertising or publicity copy
Copy – Text written for the purpose of selling, marketing or branding.
Copyright – Intellectual property rights
Copywrite – A relatively obscure American rapper. Also a good keyword, which is why you'll find it used in copywriting industry brand names.
Copy Writer – The incorrect version of copywriter, used to refer to an SEO expert who creates junk writing for the purpose of attracting search engines to a page.
Content – All the items on your website, including images, video and even copy. Content however, usually refers to writing that is used to brand a business. Its primary purpose is to inform, educate or entertain while adding a layer of branding to the business.
Content Writer – The person who creates written content.
SEO Copywriter – A person who writes copy that is easily visible to search engines
Web Copywriter – As above
Digital Copywriter – As above
Copywriting Results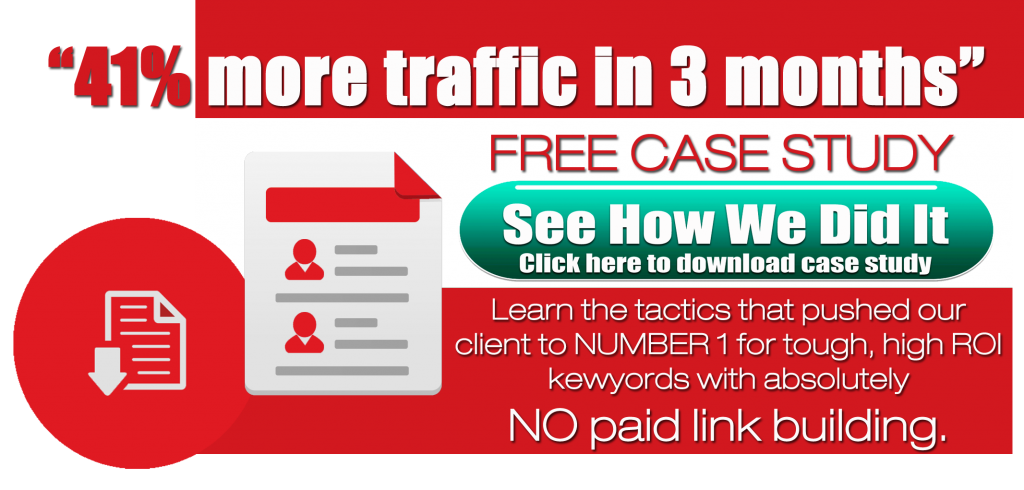 What is SEO Copywriting? Quick Answer
SEO Copywriting is copywriting for the web. What is copywriting? Copywriting is writing done for a commercial purpose – either to sell a product directly or to re-enforce a branding message. SEO Copywriting (aka web copywriting) helps you make money in two ways – better conversion rates and better search engine performance.
How is a web copywriter different to regular copywriters?
SEO Copywriting conforms to web related "best practice". Just like newspaper ads have formats that work best, online copywriting needs to comply with how people use the web. Web surfers tend to give a webpage just eight seconds to grab their attention and they don't tend to read everything on a page, just the headlines first and then short paragraphs that interest them. Web copywriting is about complying with that while still sending the right branding or sales message. It's also about writing in a way that search engines can understand.
So, how is digital copywriting different to SEO?
SEO Copywriting is one part of SEO. SEO (search engine optimisation – see "what is SEO") is about making your website visible and easy to understand by computer programs that index the internet (search engines). It's made up of several different but interlinked elements. Good SEO copywriting expertly establishes your website for strategic long term SEO success by not only finding GOOD website keywords (that's the real craft!) but arranging content, meta tags and the internal linking structure to ensure you get every little bit of worth from your site. The other elements of SEO (such as backlinking or content marketing) can only work efficiently IF your SEO copywriting (aka on page SEO or on page optimisation) is done well.
So, how can you tell if it's bad SEO writing?
Where do we start? The BIGGEST issue with bad web copywriting is that if it's done wrong, it could end up costing your tens of thousands of dollars. Unfortunately, the digital copywriting industry has more cowboys than a John Wayne film. There are a few signs to look out for:
The copywriting doesn't show any branding strategy. It's just general information about your product.
The copywriting is about your product's features, not its benefits
The keywords suggested are general or a single word
The keywords suggested are off topic or not the kind of thing your buyers would type into a search engine
The keyword suggested are very long (5+ words)
The keywords are extremely specific
The keywords are repeated dozens of times in the copy
The copy is in a single, long block
The copy is missing a call to action or directions on what to do next
The copywriter doesn't provide meta tags
The copywriter doesn't explain headers to you
There are no links between pages of copy in the text
After reading the copywriting, you don't feel compelled to learn more
The copywriter's other clients are underperforming in search results
SEO Copwriting is the foundation of your website's performance online and will help determine how many web visitors become buyers. It's really important to get right. Talk About Creative offers web writing services that include keyword research, on page and meta data optimisation, internal linking and of course, professional copywriting. Our copywriting services are written in the right "voice" for your brand and inject plenty of brand personality!
Question:  What is Content Marketing?
Answer: Using your content to promote your business
What is content marketing? Content marketing is what we do.  It's similar to traditional SEO backlinking except that it's the exact opposite.  If both were cars, content marketing would be the Rolls Royce and SEO, the 1987 Datsun with a coat hanger for an aerial.  Both seek search engine attention by creating links to your website from other sites on the Internet but the difference is in the types of links and how they're created.
Penguin Updates and Spam
The Penguin update pretty much destroyed the SEO backlinking industry because everything they'd done for the last few years became classified as spam. It is spam. Let's face it. Unfortunately, good quality sites and links got caught up in the update and it's been an epic PITA for everyone involved. The big question became, how do we still build links without getting penalised? That's where content marketing came into its own. The concept isn't new, the practice isn't new, but the enthusiasm from the industry is!
Content Marketing vs Traditional Link Building Strategies
Traditionally, you'd be filling in forms on spam directories, commenting on spam blogs, chatting in spam forums, posting spam articles to spam content farms and creating spam websites. And Google would reward you.
Now, any link that you acquire should add value to the internet as a whole. This is how we've always done it….we were guest blogging before it was cool (we are the unhip hipsters).
Can you do DIY Content Marketing?
Not as easily as you could DIY SEO. Content marketing requires a diverse selection of talents. A good understanding of social media and web metrics, writing and design talent, networking talent and one of those brains that just explodes with ideas. It's a bit trickier than filling in directory pages!
Talk About Creative has dabbled in Content Marketing services for years. We've now grown our team to offer a wide selection of content marketing options. On the menu for month to month clients now:
Infographic Design
Guest Blogging
Press Releases
Optimised Blog Entries (writing and marketing)
Expert Feature Articles and White Papers
Rich media targeted articles
Web Profile Optimisation
Social Media Services (expanded)
Deep Linking
Minisites and Blogs
Dead Link Bait
Email Marketing and Authentic List Building
You Tube Videos and Channels
eBook Writing
Blogger Outreach for Reviews
What is content marketing? It's the future of link building and online marketing. To find out which of these services can make a big difference to your business, get in touch with Talk About Creative, Brisbane's original content marketing firm.
Great content isn't enough, content marketing is key!
Arrrrrgghhh, you created amazing social media content, you put it out there and waited for the likes, shares, RTs and glory to roll in….nothing but crickets… Getting the most from social media content is about how you present it as much as what you present. And no, you don't need to "promote this post" every time – just make sure you've posted with the finishing touches you need to make it great.
Study insights but use instinct.
A great social media manager has an eye for what will be popular. Researching your audience interests, times online and other "Insights Data" will help but know what will get them chatting and retweeting is a talent that can't be taught.
Stay current on changes to the platforms you use.
Keeping up with the latest algorithms (especially on Facebook) will make a big difference. When Facebook makes a change to its algorithm, it can wipe out your page overnight. Be ready to unlearn and relearn regularly.
Understand the platforms you use.
The reasons people log onto Linked In are VERY different to the reasons they use Pinterest. The way people communicate on Facebook is in binary opposition to the way they use Twitter. Every single multi-platform user is guilty of just "reposting" across all platforms – it's impossible to create unique content across the board! If you are going to post the same content on multiple platforms, be sure to add context. Say you wrote a blog post about a change to the laws in your industry…. On LinkedIn you'd frame it as, "what professionals must be aware of", on Facebook you might try to illicit discussion about what it means for customers, using a big eye catching picture, on Google Plus maybe a discussion about industry trends as a whole, and Twitter – maybe a quick call to action that adds to the hash tagged discussion of the change. One piece of content, five different conversations.
Repeat performances.
With reach the way it is on Facebook, it's moving towards a Twitter style repeated "retweet" where it's understood that the platform moves fast and only a fraction of your tribe is there at any one time. If you've got some content GOLD, it can be shared multiple times in a day on Twitter and in multiple timeslots over a week on Facebook without negative repercussions.
Tell them what to do – subtly.
"Click like if you" – the cliché that we all pretend we don't use… It doesn't have to be that direct but it's vital to add a call to action to your posts. "If you work in the blah blah industry, you should know this", "this is going to affect all kids under eighteen, will yours be better off?" Asking a question, telling them that there is something they must do, or piquing their curiousity – all ways that you're telling them what to do without ordering them to "click like".
Tag content like a boss.
Tagging influencers (popular people) in your industry in your post stuff they might be interested in and #tagging controversial or newsworthy stuff can make a huge difference to reach and "brand you" an influencer in the industry. Tags are how people come together by interest on social platforms, use them wisely.
Share good content.
Social networking is not just a buzz word. Sharing good content from your suppliers, network partners, even your competitors builds your relationships, creates branding for you and "shares the love". This is all about getting the relationship happening BEFORE you ask them to share your stuff for you – the difference between building a network and getting a reputation as a spammer!
Design is vital.
Instagram, Pinterst, Snapchat and the million and one other image based social networks are proof of how well images work online. BUT, it's not just those platforms that need good quality design and images. An insightful well designed infographic is one of the best ways to build engagement and inbound links (SEO gold). A post with a beautiful image will likely get more clicks and shares on Facebook (depending on the state of the algorithm at the time of course) and images make a dull lifeless Google + page stand out from all the other dull lifeless Google + pages!
Content Marketing and Outreach.
Get to know bloggers in your industry, like really get to know them – don't just fake it. Read their blogs, comment on their social pages, get your name up on their radar and then when it's time to share, you won't be a spammer – you'll be a colleague. There are also tools like Viral Content Buzz that allow you to promote your content without doing manual outreach.
Give Props.
If you have mentioned another brand or someone you respect in your content, email them and let them know. Encourage them to share it on their social networks too.
Answer questions online.
If you're writing about a topic that affects your existing clients, about a topic discussed at a seminar or over lunch, or if it's just something you know will benefit a particular client, email them and invite them to read it.
Mailing lists and private groups.
Of course, you should be doing a round up of your best content in your monthly newsletter and other places you participate in "group contact". Creating a Facebook group or Google Plus Community that is invite only for clients and network partners gets you better reach than posting on a wall and those guys are always open to your content!
Once you create content on your blog, you've just made a start. There's no point in spending hours on amazing content if you're not going to "work it". Business marketers, bloggers….it's all about building a meaningful audience. Focus on making something amazing and then focus again on getting the most from your amazing content through social media and beyond.
Copywriting Tips: Advertising Copywriting
Copywriting not working? The most commonly overlooked step in advertising copywriting is market research. Examining buyer motivation is all about getting inside their minds and their egos and finding out why they're purchasing your product. It's vital to speak to them on the right level, with the right kind of motivation, hitting the right nerves, or they just won't buy from you….and it's never, ever as simple as you assume.  Here's some advertising copywriting tips that might help up your conversions!
A simple kitchen gadget – where simple means mindbogglingly complex.
Selling a simple kitchen gadget may seem like a straight forward copywriting job, right? It's still vital to identify why individuals buy it, and then target your advertising copywriting to them. Something simple may have lots of different motivations when it comes to purchase, here's a tip of the iceberg:
Wishes to save time when cooking
She is deeply insecure about her ability to cook and is buying your product as a "bandaid for her soul"
Is feeling overwhelmed trying to get everything done, and purchases products to deal with a feeling of helplessness
Is on yet another diet and feels that your product will help her produce healthy food to stop her gaining weight
Imagines herself as a gourmet chef and feels your product will enhance this image of herself
Is unable to afford expensive cookware so buys affordable gadgets to feel "spoiled" in the kitchen
She wishes to project the image of having more money than she does, so she purchases budget items that have been branded as high end.
Saw your product at a friend's house. The friend is a good cook. She wishes to be a good cook too.
Saw a cheap version of your product at a friend's house, and desires a better quality version to feel like a better quality person
A particular feature of your product fills a very precise need
Your product is easy to get online. She is pressed for time and doesn't want to go shopping for your product.
Your product is the perfect colour for her design vision for her kitchen, she will never use it but it will look good on her shelf
Your product is a representation of a relationship in her life and she is purchasing it as a gift
Your product reminds her of happier times
Your product inspires her to look forward to happy times to come
Your product satisfies any combination of the above reasons so it seems like the only choice (this is where the sales conversion rate takes an epic leap!)
How many of these needs have your identified in your market? How many have you addressed in web copy? How well do you know your customer? If you're writing an ad for a magazine, which of these motivates its readers best? If you're writing without much understanding of your target market you'll probably sell to the few you know about – getting to know their needs is vital to addressing them.
The complex reasons people buy
Unfortunately, it's not as simple as all those reasons, for most purchases, it's a combination of more than one reason.
Functional Benefits
If your kitchen product offers a desirable and unique point of difference and that's why everyone is buying, you should be writing in a matter of fact tone with plenty of information from the "what's in it for you" point of view. Instead of listing the functions, explain how the function is beneficial.
"Eat healthier without sacrificing flavour in no time at all! If you love food, you'll love that Kitchen Widget makes adding layers of flavour faster and easier"
Psychological Benefits
If your audience is buying for complex psychological reasons, you need to tap in on those in the right language for the product. When deep psychological reasons are the main motivator for purchase, copywriting can be tough!
"They'll be green with envy. Kitchen Widget turns ordinary vegetables into extraordinary dining"
She sees herself as a master chef, she draws self esteem from being "better" than others and she sees herself holding sophisticated dinner parties where everyone wonders how she does it – psychological reasons for purchase are extremely complex and extremely common.
Relationship Benefits
The need to belong is extremely powerful, not just in the adolescent market, but across all demographics. Branding your product as a must have prop for your social status is an extremely powerful way to compel your community to buy – whether it's "buy from a work at home mum" or "just do it" the message is the same: if you don't buy what we say, you're not a worthy part of our community"
"It's not a Sunday Roast, it's a family tradition. With Kitchen Widget you're a mum who makes "just like mum made", only in half the time."
Process Benefits
When a customer tells you they chose your product because "they like to buy online" that's not the actual reason. The reason might be the thrill they get from clicking buy it now, or it could be that they work from dawn until late and online is the only place they have time to shop. Even simple process benefits go deeper and it's vital to root out what the real motivation for buying is.
"Go on, you know you want to! Kitchen Widget is amazing value, feature packed and delivered to your door in just one click…."
How do you find out so much info on customers?
So, what persuasive techniques in advertising copywriting fits your customer? How you sell to your customer will depend on the answers to ALL of these questions. The deeper you get, the more you know them, and the better you'll be able to respond to them. Proper market research is the way to go, seriously! It's also incredibly expensive (but you should be able to make that money back right?)
If there's no budget, use your Facebook page, use surveys, custom feedback forms, Google Adword Keywords Tool, discussion forums, basically, become one of your customers, find out where they hang out and join in the conversation. It may not be as good as paid market research but you might be surprised just what you learn!
Great Content Marketing is All About Your Brand's Voice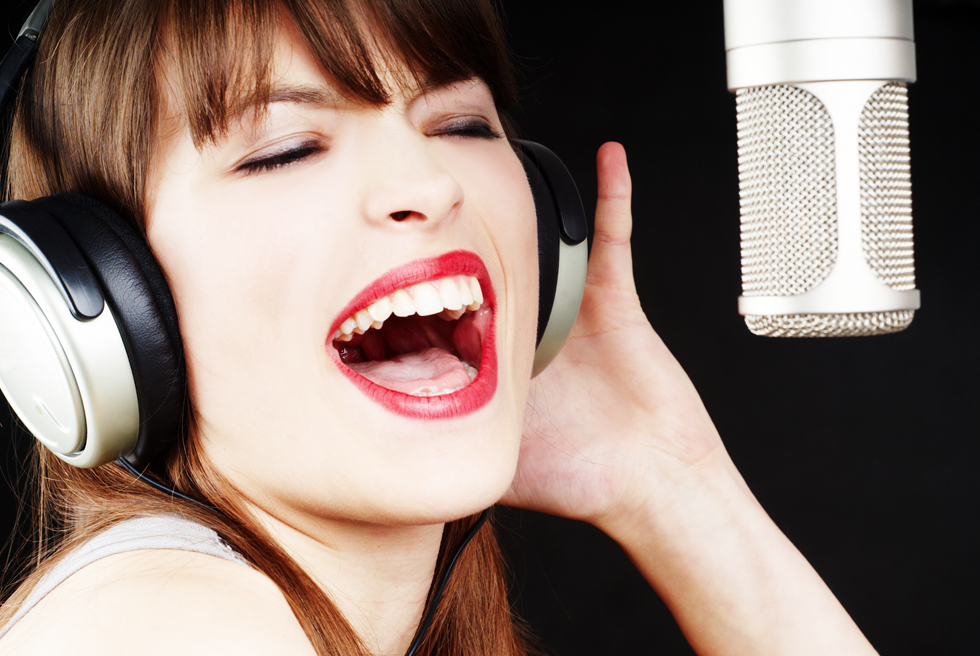 In the world of social media and content marketing, there are so many businesses vying for the eyes, shares and likes of customers. Focusing on the hard sell in your content marketing strategy is a quick route to failure because these days, and especially online, it's all about building personal connections.  Your content and copywriting must have the right voice to drive loyalty and interest in your brand.
But how does a personal connection drive sales and how can a brand create this personal connection with its customers? When it comes to business branding, it's about knowing your brand's voice and knowing how to use it. Once you figure this out, you can build trust and connections with your customers. This trust and connection builds engagement and then, guess what? Engagement leads to sales!
Know your ideal customer and the voice they like to hear
Before you decide what voice to use for your brand, ask yourself, "Who is my ideal customer?"   Once you understand your potential customer better, you can reflect their voice in your brand's voice.  This will help them feel connected to your brand, develop loyalty and start spending.  How much do you know about your ideal customer?
Gender
Education
Location
Socio-economic situation
Family situation
Life stage
Aspirations
Emotional needs
Interests
Pain points/challenges
Develop your approach
Once you have a better understanding of your customer you will be able to determine your approach. Your customers may predominantly be working mums and therefore you may take a friendly and informal approach. On the other hand, if your customers are high powered executives, a formal and professional approach may be a better fit.
Set the tone with your brand's voice
The tone of your brand's voice is a reflection of you, the people behind the brand. These days, especially on social media, it's the people behind the brand that customers want to connect with.
A tone of voice expresses the personality of a brand, it's the way you say things that will build trust with your customers. This is reflected perfectly in a quote from Maya Angelou, "People don't always remember what you say or even what you do, but they always remember how you made them feel."
Using the example of working mums again, it's probably OK to be a little light-hearted in your tone but with high level executives you'll likely have to be very articulate, confident and perhaps authoritative in some instances.
People won't connect with you if you come across as boring and empty. Schedule in a revision of your content marketing strategy and make your brand one that people remember, ensuring your brand's voice leaves a lasting impression.

Struggling to find your brand's voice? Our copywriting services will help you create a memorable, remarkable identity for your brand.

Are you pressing the right buttons?  Click here to learn more about copywriting tactics.
Persuasive Techniques In Advertising Copywriting – Poke or Stroke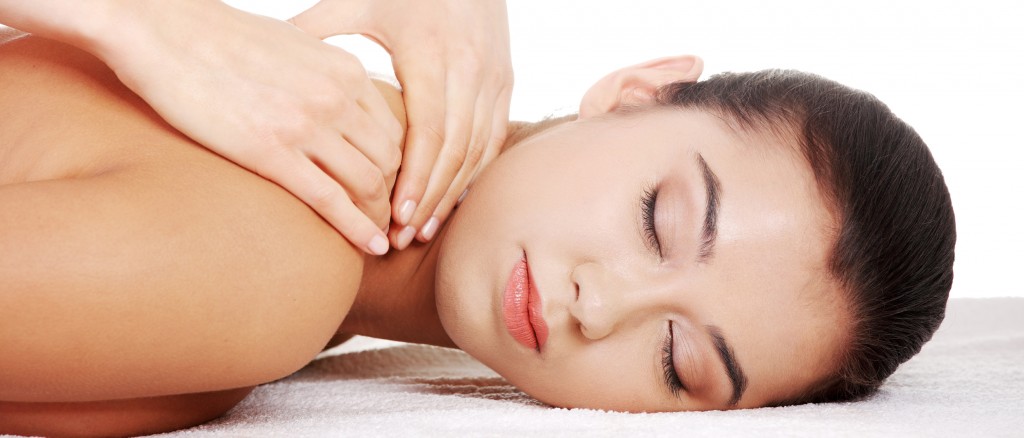 Persuasive techniques in advertising copywriting include everything from adding the testimonials of people just like you, to exciting your imagination with a titillating product that will deliver a better version of yourself. In most cases, a substantial percentage of the ad copy will be "spun" and there is usually an underlying ethical issue there somewhere too. That's the nature of advertising and why it's so important to think critically and actively when viewing it. The one thing that is common through every "good" ad is that it's all about you. It's all about how the product advertised will impact on your life, your ego, your sense of self worth, your immediate needs, your need to belong, your need to overcome fears….and it's that need that sells products.
As a business, you're constantly advertising yourself, probably without realising it. Be warned, if you wrote your own website copy without doing much research, you may be advertising yourself as "not very good". All your competitors hired a web copywriter or advertising copywriter so your brand may come off as unprofessional or lacking in benefits.
Persuasive Techniques in Advertising Copywriting
Poke or Stroke, that is the question. Depending on your branding, your product, the needs that it fills and the state of your industry, your copywriting may need to be all about how users want to see themselves or all about how users secretly hate themselves. Let's just say, right now, it's all pretty unethical…playing with people's emotions to sell them your product – so put those ethics aside for a moment.
Whether your product is all about stroking, or poking
What does the consumer need – what benefits does your product offer to fill that need?
Does your product have a particular function that fills their needs? Does that function offer a direct benefit? Is it something emotive or is it just a practical alternative to other products? Do they just need something done fast and easy? Or does their need go a bit deeper?
If your product is all about giving them a psychological buzz, or giving them implied membership to a socially elite class (wearing brand name sneakers for example) then it's vital to really get to the heart of their motivation to buy.
Stroking consumer ego
Stroking a customer's ego is all about getting them to see themselves better than they are. So your copywriting is all about aspirations, how your product will bring out the best in them and help them to reach their full potential (be it physical appearance, wealth, ability to cook, have the most beautiful baby that everyone adores etc) In general, this works best for products that are aspirational purchases; expensive cars, luxury holidays, designer shoes, high end cooking utensils, handmade baby clothes….. Stroking advertising copywriting will build your brand up, add intangible value to your product and position you in the minds of your buyers – but may not convert a lot of sales immediately.
Poking consumer ego
Poking is about playing on the person's insecurities and fears. Again, we'll have to put advertising ethics aside because that's what too many of the ad industry does! This is most commonly seen in products where the person is unhappy with an aspect of their lives and works extremely well, because there is a direct correlation between poor self esteem and increased purchasing habits. In other words, this where the advertising ROI is at – and why there are so many things wrong with the ethics of advertising.
You'll see this in advertising about dating agencies, weight loss, beauty products, anything where the advertiser is manipulating you based on your insecurities or fears. Tread carefully!
When does a stroke become a poke and vice versa?
Understanding buyer motivation is never simple and that may be why your copywriting isn't working. It's never just one reason. From a boob job to a Beemer, the reason for purchase is multi-layered and segmented….so sometimes your poke needs to be a stroke and your stroke needs to be a poke.
The Beemer…..
Usually a BMW would be sold by stroking the ego of potential customers with taglines like "you've arrived" or "take your place" and that is vital to the BMW brand. Filling that exclusive, relationship driven need has always been their strategy. In fact, a hefty segment of the BMW market would actually be purchasing to fill the need "I need to be just as good as them" or "If I buy this, they will think I am more successful when actually I am a failure". BMW doesn't overtly poke like this because it would damage the exclusivity of their branding, however, in niche markets they may produce discreet advertising collateral with price driven calls to action that subliminally and subtly poke at these insecurities. Some would argue that all their advertising does that….and there may just be some truth to it.
The Boob Job…
As far as products that play on consumer insecurities go, plastic surgery is turned up to eleven. In Japan (and many other countries), plastic surgery has been "normalised" and is no longer something rich insecure people do. Japan's subways are filled with images of "family plastic surgery clinics" where mum and dad can pop in for a refresh while Miss Sweet 16 gets a nose job for her birthday. It's no longer about "you're flat chested/wrinkled/fat" it's now about being an middle class family who is in this exclusive club. There's not a flat chested/wrinkled/fat person in a single ad, there's no talk about being something you're not, it's all about being something you are.
So what does this mean for you?
It's all about getting inside the mind of your buyer, finding out why they buy and the best way to get them to inspire them to buy. The difference will be…
An unforgettable wedding begins with ABC Product…….
Or….
Don't let your (Problem) ruin your wedding photos, ABC product will save your day…
Ethics aside, the second would most likely get you the biggest response, even though weddings tend to be a heavily branded and aspirational industry. The persuasive techniques in advertising that best suit your audience will be all about how you get inside your customer's mind and how they respond to that.
Decoding Hard Sell Copywriting to Identify "Get Rich Quick Schemes"
Who needs to learn how to decode hard sell copywriting? Everyone. It's a survival skill in the digital age….this article series is especially for women considering a work at home business but struggling to decipher the scams from the opportunities. It's everywhere at the moment, so we thought we'd help out!
It's been quite a year for it too – so many scams going around!
OK, so, you're at crunch point. The baby bonus is about to dry up and the mortgage/rent is leaving you short a couple of hundred a fortnight. You're looking into those baby blues and thinking, OMG I can't leave her at day care yet…..sound familiar? Maybe that's you, or maybe you're keen on baby number three but baby number two is still costing a bomb or you just can't stand your boss! There are lots of very good, very noble reasons to become a WAHM. That's why it's so awful when very bad and ignoble people try to scam you into signing up for get rich quick schemes. Can you get rich quick online? No. If you do, then you can come back here and leave a narky comment later.
Who gets rich online?
The truth is, those who do "get rich quick" are usually coders who create amazing software, like "Pinterest" or other brilliant business minded people who would have "gotten rich in their day job" otherwise. Most of the others are pyramid/MLM/Scam (they're all pretty much the same thing) artists who get rich quick by ripping off others in barely legal schemes. To get rich that way, you have to do it too, to your friends, to your network buddies, that's how it works, you need to be as close to the top of the pyramid as possible. So even in you get rich, the cost is your friendships and your reputation…. Big cost and huge risk (usually only the inventers of the scam are getting rich and they're doing it off your money) aren't usually two major selling points for a mum trying to make ends meet!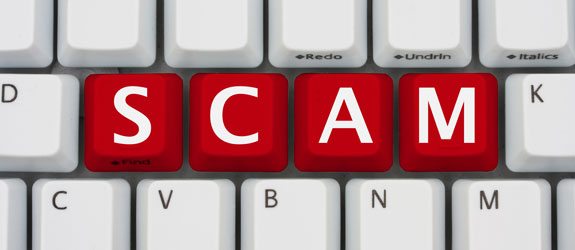 Woah, bummer dude!
Yes, I'm little grey cloud peeing misery on your technicoloured picnic. The truth is, all those pages you've read about working from home that promise you big profits in no time, are very convincing. There's a reason for it and it's called hard sell copywriting. These guys may very well be "getting rich quick" as they charge several grand a page! Getting a little insight into how they work, can help you spot a scammer a mile off!
Quick guide to hard sell copywriting
Here's our quick list for identifying a scam, the next article in this series will go into more detail!
It sounds too good to be true
It's all about telling you how great you are
It tells you you're destined for greater things
It's all about overcoming your objections
You can't easily find information
The language and the product are unclear
The product is about selling the product
The first three pages of Google search results are glowing testimonials
It feels "pushy"
I've been noticing a bunch of "get rich quick" schemes infiltrating our local network and targeting women of young children. Since we have so many of those in our community, I've created this blog on how to decipher copywriting techniques used by these scammers in a hope that nobody in my network gets caught up!
Hints for decoding hard sell copywriting.
Understanding how you're being manipulated is by far the best way to avoid it. In truth, all copywriting manipulates in some way because all copywriting has an agenda – to sell you something. But there's a big difference between a website selling you adorable baby onesies for $19.95 and one that aims to drain your family resources and leave you broke and feeling foolish. Here are some warning bells that should sound in your mind when you read hard sell copy writing for get rich quick scams.
It's so amazing, it's too good to be true!
If it feels too good to be true, it probably is. If it's all about magnificent wealth and unbelievable income – then don't believe. If all the calls to action (so click here buttons) are "yes I want to succeed" or " click here only if you're not a total loser" you can bet that it's a scam. Your best weapon in discerning between a legitimate opportunity and a scam is your own, in built bullshit detector. If your's is a bit rusty, read on!
You are a special little acorn, destined to grow against the grain and reach greatness.
Actually, we're all different, we're all amazing and we're all working below our true potential. What we're all not, is feeling frustrated and under appreciated. We're not recently taken a hit to our self esteem that makes us feel like nobody understands us. By telling you how special you are, they're showing you that they understand.
Overcoming objections vs explaining benefits
Generally copywriting is about explaining the benefits of the product features. That is, feature A is good because you'll benefit in this manner. Feature B is better than the competitors because it delivers these valuable benefits.
Overcoming objections takes the emphasis off the product features and moves it onto why you're suited to the product. So, instead of clearly explaining the features and benefits in a concise and desirable manner, it provides long winded explanations of why you're not thinking about things the right way.
These are usually presented frequently asked questions or big red headline with long winded copy. The overall objection is to break you down and convince you to just click the "sign me up button".
Leaving you hanging by attacking the question
"How much can I realistically expect to earn in the first year?"
Instead of answering with a pay scale, you'll instead embark on 1000 words about the nature of realism, the nature of earning, and attacking your commitment to the product. This is a common tactic in political debates when the polie doesn't want to answer a question, they call the asker's credibility or the question itself into question….it's the best way to disguise the truth.
Passive Voice on the tricky questions
Passive Voice is a style of writing where an object has something done to it. So, instead of the active voice: "I kicked a ball", the sentence becomes, "the ball was kicked by me". Look for a change between active voice when the copy is making promises to the passive when it's dealing with details and facts.
They state: This is not a scam, MLM or a pyramid scheme, this is totally legal
It's like the old adage, never trust someone who says trust me….
The product is….
If the product is unclear, unimportant, unexplainable, vague, exist only to promote the scheme (info kits, success courses etc), requires a big buy in but you're not sure what you're buying, requires you to get your friends to sell it too or it's just "nothing'. If you're forced to buy in or subscribe to get information and the only information is how to sell the buy in or subscription onwards, it's a scam.
All clicks lead to frustrating places
When you "click here" for the nuts and bolts, useful information and it takes you to more info about realising your dreams, it's a scam. It's about pushing their sales message so long that you give up trying to find the facts. If you get frustrated looking for the facts, you're probably being scammed!
Everyone else is mediocre/a sucker/lazy except you
This is telling you that deep down, you're right, life can't be this hard. You're the smart one who has figured this out. In fact, it's true, if you are constantly feeling like you're drowning, you do need to get on top of things – most people do that by upskilling, studying, applying for better jobs or working really hard at something to become an expert at it. This statement is designed to tell you that those people are stupid and that you can achieve what's taken them time and hard work in … 7 easy steps, 5 days intensive training, after just one session……with 1 free ebook.
Do you really believe that reading one ebook (that is 100% sales copy) is going to give you the same value as a degree?
You want it more than most and have the mad skills to get it!
This is a double scam because it's telling you that with their framework, you can make a motza just by being very excited about money. At the point you're reading their very convincing copy, you are very excited. Just be sure that the copy includes clear, achievable, provable steps for making that money too, hype won't take you very far. Also, then, when you inevitably don't succeed in their scam, it's because you didn't want it enough.
It's all about emotional sales
It sounds positive and uplifting but the underlying messages are "you'll miss your babies growing up", "everyone with think you're a failure", "if you don't do this, you're going to be ordinary or on struggle street forever". The copywriter takes those emotive, threatening concepts and turns them into ego stroking concepts. "You weren't born to be ordinary", "because you love your family too much" etc.
It all rings true and sounds feasible
The key to good copywriting is having a truth at the centre. If you don't build your story around a truth then it's not convincing. But, it's "a truth" not necessarily "the truth". That's the difference. A truth might be "there is money to be made online" or "money brings freedom". It's a truth but not necessarily a truth associated with this product. This can be the hardest part to identify.
There is a clear and transparent link between the promise and the product
If you remove all the adjectives, it still makes perfect sense
There are no protected secrets
The benefits of the medium are the big amazing selling point, deflecting from the product – "the internet reaches a billion squillion people" nothing to do with the product itself.
The About Me page is a sales pitch too
These websites tend to use "about us" as a sales pitch where the "guru" tells about how they used to be just like you and how that's changed through this amazing business secret. They talk about the emotional trials, the negative feelings and then provide a step by step call to action – instructions on what you should do next to buy their product. They contrast with the amazing life they lead now but don't provide much proof.
Fake Rankings and Ratings
When all their rankings and ratings are determined in-house, it's easy to get nines and tens. It's also fun to see their testimonials. If there's no information on the source of the ratings – a credible source such as Choice Magazine for example, then you can pretty much disregard them.
Full on reputation management
If you Google the scheme and find nothing but glowing testimonials on the first three or more pages of search results, it's a BAD sign. No, it's not all the proof you need. It could mean that they've used aggressive reputation management to force complaints and scam alerts off the first three pages. If you google most companies, the first few pages won't be back to back testimonials, they'll be neutral press mentions, pages from their site, social media mentions, random online profiles, the odd review and just general stuff that gives you plenty of objective information about the company. Go ahead and Google us, you'll see some testimonials, some social platforms and a whole lot about TED a gigantic website featuring talks about creative innovation. Back to back testimonials all featuring a sales slant is a sign tht they've had to force bad reviews off the first few pages of search results.
Some of these schemes get around this by making all their franchisees operate under their own name. This dilutes the chances of being discovered but if you search more of the "amazing insights" you will start to find the source of the scam.
Pushiness
Yes, sales reps are pushy, but if you find that signing up means you get persuasive sales people insisting they come visit you, or you get a deluge of hard sell emails that are hard to opt out of, don't just avoid them, report them!
So, now you know all the tricks of the hard sell copywriting trade, here are a few ways to "check up on them" if you're still not sure. Something sound so amazing that you want, with every part of your being, for them to be true. On occasion, some legitimate online businesses can sound spammy because they've engaged conversion optimisation techniques that mimic scam techniques. To be 100% sure, here's a few quick ways to "suss out" work from home opportunities.
Quick ways to check up on them
If they boast help or references from CEOs or Mentors, get the names and check up on them, if they can't be found on Google, or their only mention is in relation to the scheme, then they're likely not a real CEO.
Paste their website into Alexa.com and SEM Rush to see if their claims of popularity are really true. A website receiving 20 hits a month is unlikely to be generating six figures for example.
Ask for a contract and take it to a lawyer. If they're serious, there will be a contract and a lawyer will be able to explain everything. Never hand over a bunch of money without one.
Do some checks on those giving testimonials. See if you can contact them on Facebook, see how long they've been working with the scheme. Check their ABN status to verify how long they've been working with the scheme and if they've registered for GST ($75000 turn over, so basic middle class income once you take out costs).
Check them in Scamwatch or even contact Scamwatch and ask for their advice. If they "smell a scam" you can then report the scam on the spot.
Decoding hard sell copywriting can only take you so far, your own common sense with take you most of the way and a few checks will cinch the decision. There are ways to make money online without having to resort to getting rich quick. Check out our recent post on The School Hours website for some good ideas!
5 Reasons Great Copywriting Goes Bad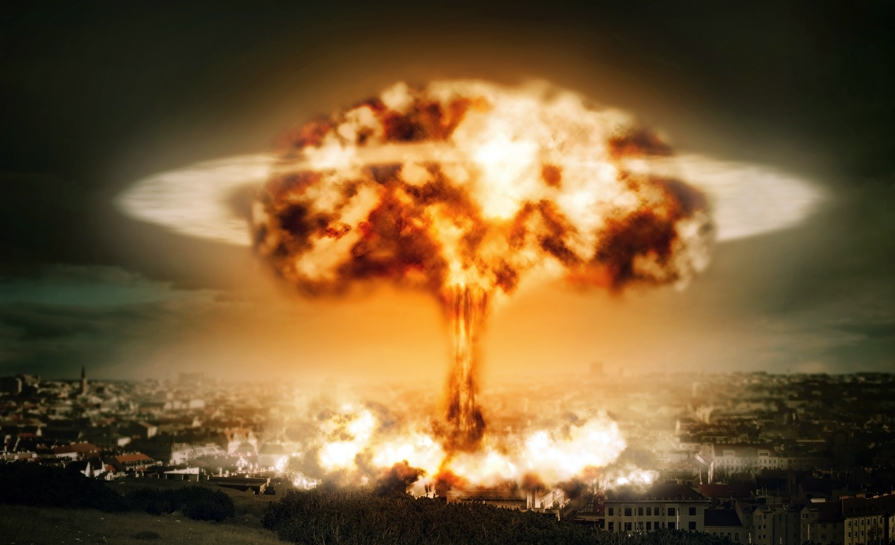 Without sounding like a Viagra ad, it happens to all of us sometimes. It's nothing to be ashamed of, it's a natural part of the process – and when it's right, it's beautiful, so it's worth just persisting until things get back to normal again….
Great copywriting goes bad. It goes from a work of commercial art to a big pile of poo. It happens occasionally and it happens for a few reasons. If you're struggling to write great copy, this maybe why!
Too many voices kill great copywriting
Each brand has one voice. Your job as a copywriter is to find that voice and sometimes you just can't get into the headspace the brand needs. Whether it's a bad brief, a difficult subject matter or you're in the wrong headspace, finding the voice is sometimes tough.
Similarly, when the voices of too many people start filling your head, it's hard to find the instinctive voice. This may mean that the client has a lot of ideas, maybe a marketing person is involved or perhaps it's just that friends and family of the client have too many opinions. One voice and one voice only can speak for the brand.
Walk away; get out of the crowded room. Write in your own voice. Write it all. Use clues to adapt it to "on brand" voice if necessary. Let all the other voices be heard in the editing stage.
Too much thought kills great copywriting
You have read the brief, you've thought through the ideas, you've identified the unique selling proposition and you know the voice the story should be told in. That's it. Get to it. Write, write, write. If it's not perfect fix it in editing.
Don't think it through a bit more. Worry about the words to use or what the client is expecting of you or how to make it more like "blah brand". Just write it. If the client hates it, don't worry, you'll get a chance to write it again!
Too many edits kill great copywriting
This is an over-thinking issue too, whether it's by one client reading the copy 8 million times or by one client and twelve of their friends and some guy on the bus reading it and making suggestions.
When you finish writing and your own editing, the copy is perfect, in your voice. The question is whether that voice is right. It's fine to make tweaks and change words here and there, and even whole paragraphs if you've strayed off message but over-fine tuning tends to remove the essence and personality of the content.
This is a tough one to balance with clients as their friends take their side and give them the confidence to over-edit. If you have been true to the original brief, and you're a good copywriter, all you can do in this case is do as the client says and then leave the job out of your portfolio.
Journalists ruin great copywriting
You know who tends to suck at copywriting? Journalists. Journalists are all about objective, neat, professional writing. They go to great pains to be neutral. They go to great pains to be detached and formal. They go to great pains to be, well, journalists – and that's why they suck at copywriting. Not all of course….but I have hired a lot of journalists to write copy in my time and have exactly 1 working for me now, the rest didn't work out. Copywriting is about breathing life and personality into a brand. Writing articles kills that. Writing news kills it too. If you are an article writer by trade and you're struggling to cross over to the far, far more lucrative copywriting side of our trade, there is one exercise that may help you to ditch your university education. Take the product you are selling. Make a big list of the benefits and features. Identify which of your friends and family members would like the product and then go to them and tell them all about it and try to convince them to buy one.
After, explain what just happened (so they don't think you're crazy) and get them to help you to write down the phrasing you used to describe it. Make a transcript of the conversation you had with them, including any objections they had and how you got around them. Bam, copywriting. You may need to adjust it to meet the brand's voice but you've got some language and some points to start working with.
Too many keywords ruin great copywriting
This is the bane of the SEO copywriter's existence but traditional marketing copywriters can struggle with it too. Whether it's for Google's benefit or the marketing manager wants a lot of mentions of "on brand messages" repetitive or unnatural use of language is a quick copywriting killer. A good SEO copywriter knows what Google will need to make that copy perform, and sometimes it needs a phrase like "pet sitting Brisbane" – not easy to work smoothly into a sentence!
How to overcome this is to sacrifice search performance for readability and that's exactly what Google wants you to do. I've found that writing great copy, just the way you want it written and then going back and retro-fitting keywords can create a readable balance.
It does happen, despite your talent, despite your passion, despite your belief in the product, great copywriting can just go wrong. Don't feel bad, it happens to all writers and it's often nothing to do with you. If you're not a professional copywriter and you're just working on your own brand, then do it your way. You know your own brand best; don't ask for opinions (except maybe from a proofreader) just write passionately – that's the most important element of great copywriting anyway!Without sounding like a Viagra ad, it happens to all of us sometimes. It's nothing to be ashamed of, it's a natural part of the process – and when it's right, it's beautiful, so it's worth just persisting until things get back to normal again….
8 Small Business Advertising Mistakes
I used to consider myself a bit of an expert on small business advertising mistakes.  I used to tell myself…it will never happen to me! When I worked in radio advertising, I could pick "one of those clients" a mile off. The manager who thought small business advertising was all about two ladies drinking coffee talking about his product…. or the small business person advertising to an audience of his peers….not our listeners.
I knew from the moment the client walked in the door if they were going to assist in their success or hinder it. This week, I got my own reality check, turns out; I am an advertising copywriter's worst nightmare. Eeek.
How did this happen?
It's like a chef who eats cup noodles at home or a designer with a terrible logo. What is inspiring to do for other people is hard to do for yourself. It happens because a lot of the common problems holding small business advertisers back are, by nature obvious to everyone except them!
Too close to the product
The danger sign:
(Guilty!) You know your product inside and out. You understand its features and benefits, you know why it's better than your competitors and you think it's really awesome. This is my main small business advertising sin.
The ad mistake:
Your ad goes over people's heads. You want to add too much information and you focus on the wrong benefits. You write ads that will make your competitors green with envy but leave your audience with a blank stare.
Too involved in your industry
The danger sign:
You are so focused on your competitors that you spend your money either emulating them or criticizing them. You watch what they do obsessively, you are secretly jealous of their design and their product.
The ad mistake:
It doesn't have to be outright plagiarism – just imitating their branding is enough to make you look like a watered down version of them. You may even spend your advertising budget subtly (or not subtly) telling your audience what's wrong with their brand instead of telling them what is great about yours.
Too feature packed
The danger sign:
(Ooops, guilty) Your product is chock full of great features, they're unique and they're valuable and you can't stop telling the world about them.
The ad mistake:
Your ad is essentially a list of things that are great about your product – machine gun style feature after feature….with no mention of why those features matter. You've failed to answer the "what's in it for me" question.
You're very, very good looking
The danger sign:
You've got a great brand. You've got a great designer. You've written outstanding copy. Your products are very cool. You're cool. You're successful and very, very good looking.
The bad ad:
It's all about you. Your whole advertising strategy is about what a great small business you own and your ads are filled to the eyeballs with branding about you and how brilliant you are. Sure, you want people to be a part of your "tribe" but they're not going to belong unless you are offering a branding message that they can relate to. If you're associating yourself with "success" you'd best be selling business services, not kid's clothes.
You're inauthentic
The danger sign:
You know where you want to be. You know that you should "dress for the job you want, not the one you have" and live the brand you plan to build.
The bad ad:
You're dripping with adjectives that promise world class everything, from your bedroom in the outer suburbs. Pretending to be bigger, richer, more exclusive, better made….whatever….than you are may catch you a few sales but it will be followed by very bad word of mouth.
You're in total control!
The danger sign:
(Guilty again) You've shaped your business from the ground up, you've handled all the branding, all the sales, all the accounts, admin, design, marketing, PR, shipping, stock control….everything. You ARE the business.
The ad mistake:
You are so used to doing everything yourself that you won't hand the advertising copywriting over to a professional. The result? No matter what you're trying to say, no matter how you communicate it, the underlying message may just be "this business is amateur". Small business advertising copywriting is not, contrary to how it may sound, all about stringing advertising clichés together…
You're too good with money
The danger sign:
(AND AGAIN) You've built your business on a small budget. You're a keen negotiator and you can squeeze a lot out of every dollar. You have done just about everything on contra and you're going to get great value from this ad too.
The bad ad:
Your ad will be completely without focus. You'll try to squeeze in every last detail and every area of your business. This is one of my personal radio peeves….a small business ad that does 27 seconds on the new deal on lawn mowers and then three seconds right at the end about how the client also sells washing machines! Grrrrrrrr.
You just don't feel it
The danger sign:
You are exhausted. You're over it. You've got too much going on in your life. You're not focused. You don't really like your product or don't believe in it.
The bad ad:
Even if you hire a copywriter, you may struggle as your copywriter will feed off your enthusiasm. If you can't convince your copywriter to believe in what you do, they won't be able to capture that for your audience. The ad will be dull, uninspired and forgettable.
The Cure for Small Business Advertising Mistakes
Step away from the ad copy! Invest in a copywriter and designer and listen to their advice. Ask friends in business to critique your sales letters. Ask an account manager to look over your approach to sales. If you aren't getting the return on your advertising and marketing investment, trust the professionals who will. Most of all, for small business advertising success, you should love what you do and know exactly who you do it for!
Small Business Tips: Writing A Press Release That Gets Results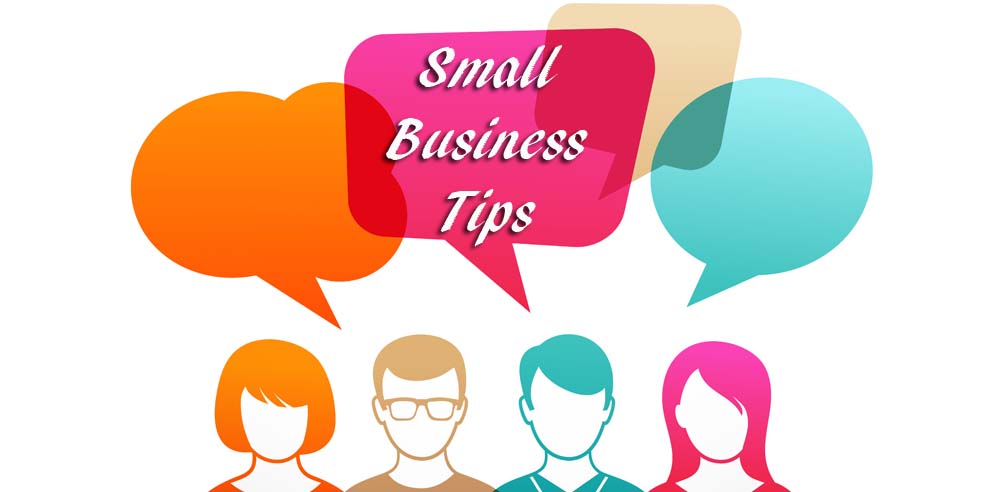 There's no point writing a press release that just gets "shoved in the recycling tray".  Writing a press release that gets results isn't just about putting news out there, it's about pitching a story idea that quickly grabs the attention of the journalist or blogger.  These are our hot tips for getting results when writing a press release.
Small Business Tips for writing a great media release
Tailor the message to their audience – one press release is rarely enough.  If you're pressed for time, create a single press release and then create a few different head paragraphs designed to give the story angle that interests the reader.
When targeting magazines in your industry, make sure there is plenty of information in the OTHER INFO section so that they know how you fit into their industry and can choose to "remember your name"
If timing doesn't matter – wait for days when there's nothing in the news. Don't release it on the day of a cyclone or during an election. Avoid Christmas time and Mondays. Most businesses are launched on Tuesdays because it's the dead news day 🙂
Don't get too wordy. There's no point in sending in a 20 page press release on everything your business has ever done. Choose one thing (a promotion or a new line or whatever) focus on that and explain it concisely, clearly and with perfect grammar and spelling.
If releasing it online (HIGHLY RECOMMENDED) use a few choice keywords repeatedly so that it gets delivered to the right place. You can release it at sites like freepressreleases.com.au or free-press-release.com – Google it, there's thousands of them. Fill in as much info about targeting on the site as you can.  Note that the big online distributors that do proper follow up for you will cost you several hundred to several thousand dollars!
Remember that journalists and producers work to extremely tight deadlines. If there is a choice is between you and another press release, they may choose the on that can "just be copied" read straight out on air or cut and paste into print. Not one will ever admit to it, but it does happen!
Always write press releases in third person
Don't bother unless you have actual news – a press release about nothing will just brand you a time waster. Better to save them up and use them carefully. If you are just after links, limit your press release submissions to online.
Delivery by email is better than by fax. I've seen far too many trees go into the recycle bin through completely ignored press releases…. Title the email with the most exciting hook from your story – don't use "press release attached" – use "AMAZING EXCITING HOOK FROM STORY"
Even better, hand deliver it. If you are hoping to get your story on the local radio or TV station (it had better be GREAT) the difference between getting it read and getting it binned could be one person – the receptionist. Receptionists have an amazing amount of power. If you can hand deliver to the receptionist and get her/him interested in your story, they may just hand deliver to the journalist – and give you a quick plug….
If you are buying ads in your local paper, always ask for free editorial too. Be nice to the sales rep – they might just be able to sway the decision about whether your press release gets some air time/column space.
Contact local press and radio and let them know what you are an expert at – for example, if you sell organic skin care products and you keep a very close eye on what's happening in that industry – you may be someone they can call for a comment if there's a news item on toxic chemicals in skin care…. Big metro radio stations and newspapers have experts already, but community radio and news, interest group publications, regional stations and press – they're all worth keeping in touch with…
Tip from an industry insider
Chris Hull, Breakfast Producer and Radio Announcer gives this tip to small business owners:
"We don't have a lot of time on our hands to read long, lengthy emails or press releases and 9 times out of 10 the announcers just want the main points so they can give a yes or no answer. 
Think of an email or press release as a post it note – whatever you can't fit on a post it note don't put on an email. Just give us the main points in a couple of lines, who, what, where, when and how.  It will make your release easy to read for us and also maybe more successful for you in return!"
We can help you get media attention
In addition to writing press releases that get results, Talk About Creative can help with all kinds of advertising copywriting, from a radio live read to the content in your online or press ad. 
Want to know more about how we help you with your copywriting needs?